MLB: Why the Washington Nationals Should Trade ace Pitcher Max Scherzer
There are few pitchers more reliable than Max Scherzer of the Washington Nationals. Since the team acquired him, he's been not only their ace but one of the best pitchers in the NL and MLB overall. But as consistently excellent as Scherzer has been, it may make sense for the Nats to trade him, and fast.
Let's take a look at four reasons the Washington Nationals should trade Max Scherzer this season, even though he should be in the running for his fourth Cy Young Award.

1. It's a lost season
Despite losing Bryce Harper in the offseason, the Nats entered the 2019 offseason hopeful. They had several promising young prospects with budding stars like Trea Turner and Juan Soto looking to become the new faces of the team. They also had a loaded rotation behind Scherzer, Stephen Strasburg, and Patrick Corbin. All signs pointed to the Nats bouncing back to look competitive in the NL East.

They have not.

The Nats sat at 32-38, 8.5 games out of first as of June 17. They were 6.0 back in the NL wild card race, too, and they aren't expecting to turn things around any time soon. With the All-Star break in sight and the Nats not looking anywhere close to contenders, it appears as though 2019 is a lost season.

Scherzer is still solid (2.81 ERA and 136 strikeouts through 15 starts), but the Nats haven't followed suit. When teams fall out of the running in the midsummer, it usually makes sense for them to be sellers as opposed to buyers at the trading deadline.

2. They can restock the farm system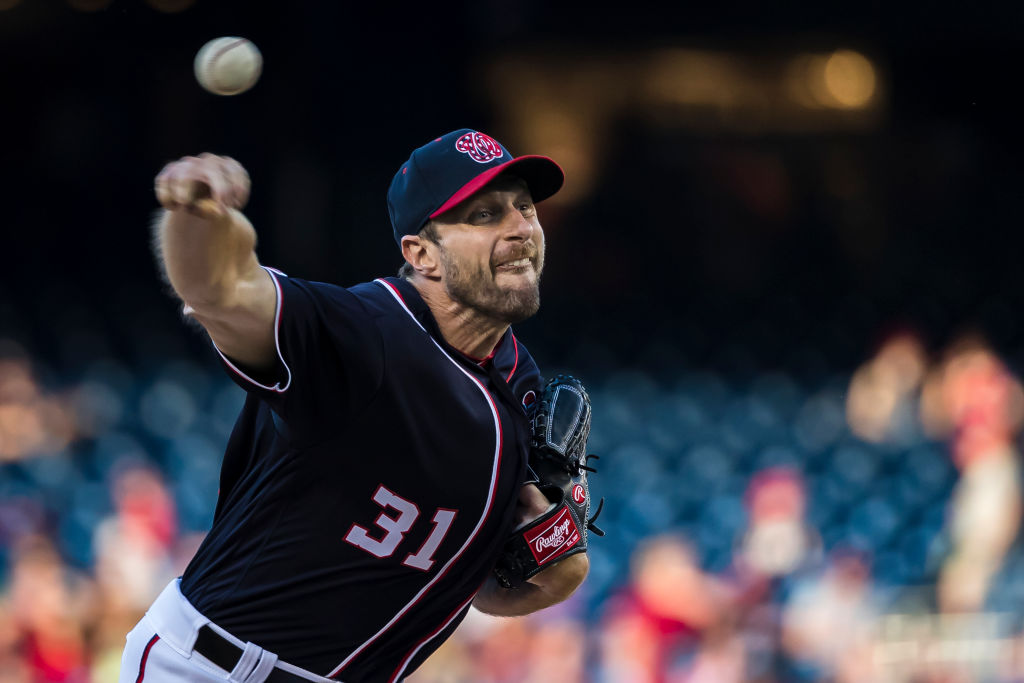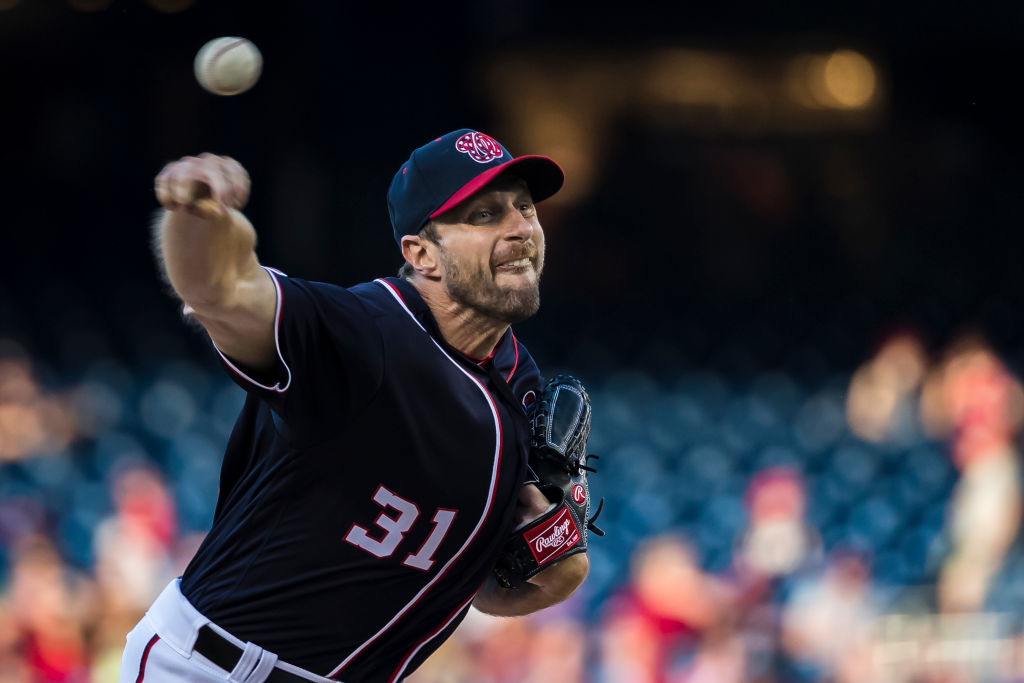 With playoff contention seemingly out of reach, the Nats are now in the position to sell off some veterans that contending teams may want to acquire. As hard as it is to part with an ace like Scherzer, giving up his enormous talent and excellent results will have one positive impact.
It means the Nats are likely to bring home some high-level prospects.
Right now, Washington has only two prospects ranked in MLB Pipeline's Top 100. Baseball America ranked them as having the worst farm system in the NL East as of December 2018.

Parting ways with Max Scherzer would all but ensure they'd net several seriously talented prospects in return. Any team would hate to give up a pitcher as good as Scherzer, but the Nationals may use him to look towards the future and load up the minors with talent.

Going with a youth movement isn't only good for restocking their minor league teams, however. It could also provide significant financial relief.

3. They can clear (most of) his salary from their cap
A player as good as Max Scherzer also comes with a high price tag. Any ace will certainly command a hefty payday in return for his services.
Scherzer currently has $70.5 million left on his contract over two years (along with $105 million in deferred money). While those big numbers are warranted based on Scherzer's production, his production isn't doing the team much good when they can't surround him with other high-level talents.

If the Nationals can move Scherzer, they'll likely end up paying for little or none of his deal going forward. That will give them some financial relief. They can then either apply that money towards other positions, minor league talent, or save it for the future when they're ready to contend.

4. Max Scherzer will soon have full no-trade rights
The reality the Nationals wish for would be one where Scherzer is winning 20 games for them as they cruise to an NL East title and possibly more in October. That's not the reality they find themselves in, however, and as long as it's not the inevitability of moving Scherzer at some point or another will remain.

That's why they should strike while the iron is hot. Scherzer will have full 10 and five trade rights as of the end of this season. That is 10 seasons in the pros and the past five seasons with one team. When he reaches that mark, he'll be able to veto any Nationals' trading partner he wishes. At only 35 and soon to make history, he's definitely an attractive asset for multiple teams right now.
If the Nationals move him before the no-trade rights kick in, they'll have a wider array of teams to choose from in dealing him. That means they'll have more options in what returns they'll get. Having fewer partners could potentially mean dealing Scherzer for less than an ideal package.