Washington State Cuts Ties With Nick Rolovich for COVID-19 Refusal and Saves $10 Million in the Process
After months and months of discussion and deliberation, the college football world was stunned as the Washington State Cougars fired Nick Rolovich over his refusal to get the COVID-19 vaccine and adhere to the government mandate.
In July, Rolovich admitted he was not vaccinated, and turmoil arose as questions swirled about the health and safety of his coaching staff and players. However, the state of Washington released a mandate, and Rolovich still refused, ultimately costing him his job as the Cougars' head coach.
Rolovich's decision will cost him nearly $10 million and send the Cougars searching for another head coach.
Nick Rolovich's decision will prove costly for Washington State on the field
On Monday, reality set in around Pullman after the word came out on Rolovich being let go from his duties as the head coach of Washington State. He wasn't the only one, either, as four other assistant coaches were relieved of their responsibilities for the same reason.
After the news came out, the school's athletic director, Pat Chun, issued a statement (h/t Bruce Feldman of The Athletic).
"This is a disheartening day for our football program. Our priority has been and will continue to be the health and well-being of the young men on our team. The leadership on our football team is filled with young men of character, selflessness and resiliency and we are confident these same attributes will help guide this program as we move forward."

Pat Chun on the firing of Nick Rolovich
With the college football season nearing its peak in the middle of October, the Cougars will turn elsewhere for answers regarding their coaching staff.
For now, defensive coordinator Jack Dickert will fill Rolovich's shoes in what will likely be a tense situation in Pullman. Nonetheless, the long road has finally come to fruition despite Rolovich applying for a religious exemption.
The Cougars save $10 million with Rolovich standing true to his beliefs
The writing had been on the wall for Rolovich's departure since Pac-12 media days. The Cougars head coach was not allowed to attend due to his unvaccinated status, and things just spiraled from that point on.
Despite that, Rolovich had previously mentioned that he would comply with the mandate and issued a statement in August (h/t Bruce Feldman of The Athletic).
"I plan on following (Gov. Jay Inslee's) mandate. For sure."

Nick Rolovich on COVID-19 vaccination mandate
But that wasn't the case on Oct. 18 as Rolovich was fired due to "cause" for not adhering to the state's mandate. In turn, the near-$10 million left on his contract is done away with. Now the program will begin its search for a new head coach once again.
Rolovich was the highest-paid employee in the entire state of Washington yet still refused to get the vaccine and cost himself a ton of money in the process.
The fallout will be tough to overcome for the Cougars players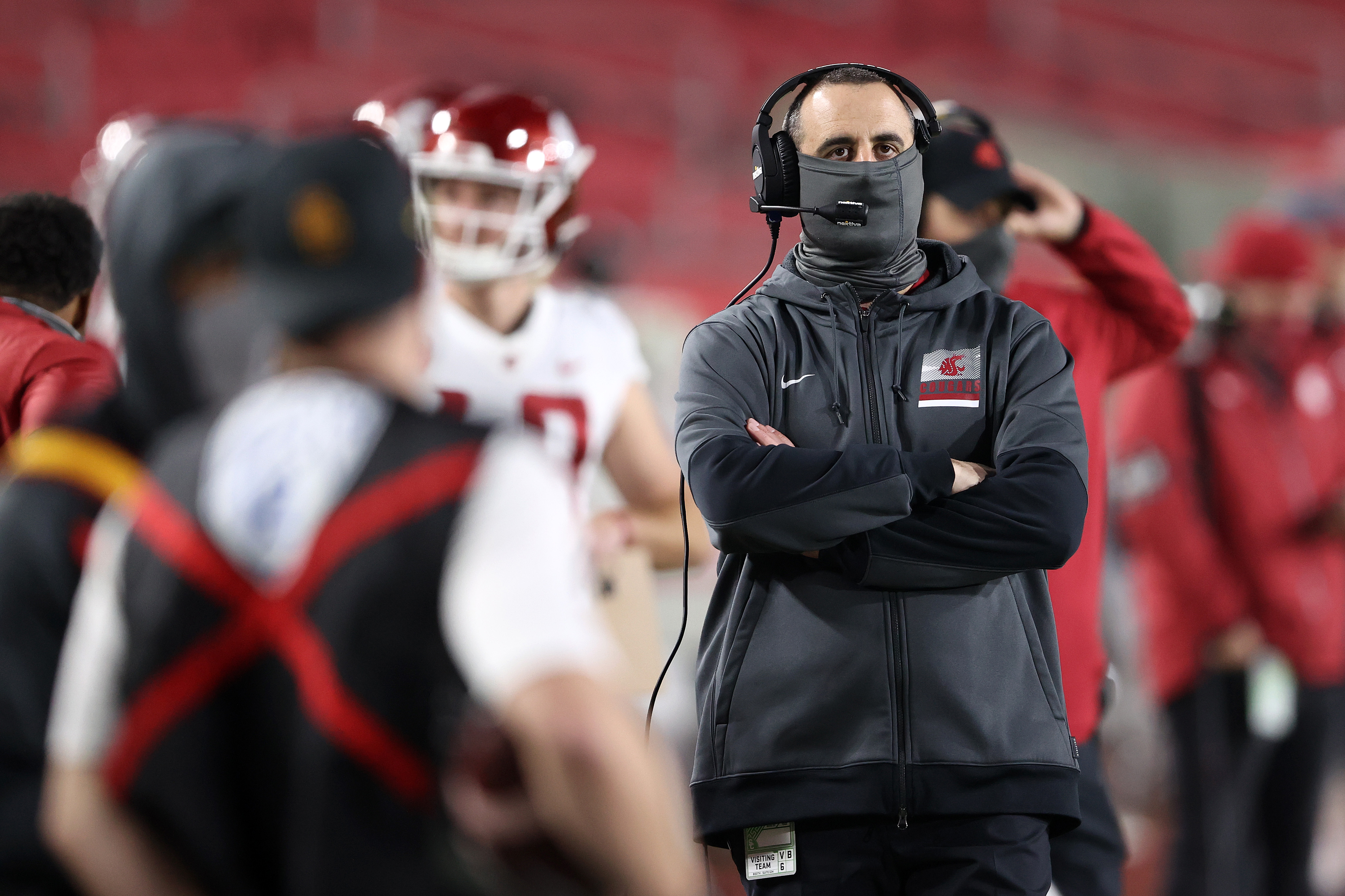 Despite everything Rolovich has done — or refused to — the Cougars rattled off a three-game winning streak with victories over Cal, Oregon State, and Stanford in that order. Washington State is now 4-3 and has a shot to finish the year as a bowl-eligible program even though its next three games are against BYU, Arizona State, and Oregon.
This team has finally figured out how to play good football after Rolovich led it to just one victory in the shortened 2020 campaign.
The players lost their leader, their recruiter, their decision-maker — everything. Yet somehow, they have to put all of this behind them and get on the field for a challenging game against a previously ranked BYU team.
It won't be easy, and this is just the start of what will likely be a long process. After all, the Cougars went from Mike Leach to Nick Rolovich and will do whatever it takes to avoid a third straight head coach who brings controversy to Pullman in one form or another.
On the bright side, the school won't be responsible for the millions of dollars left on his deal.
Stats courtesy of Sports Reference
RELATED: Nick Saban and All His Peers Could Shockingly See College Football Change Forever Thanks to an Up-And-Coming Program Fighting for National Relevance