Washington's Rick Neuheisel Lost His Job Because of a March Madness Pool
Rick Neuheisel had a fascinating career worthy of a biopic — and some of the best action came in a roughly 15-year stretch.
A standout quarterback at UCLA, Neuheisel also played in the USFL, became an attorney, and climbed the coaching ranks. By 1997, Neuheisel attained the rank of head coach at the University of Washington.
Neuheisel had an excellent four years in Washington. His involvement with a March Madness pool, though, eventually cost him his job. This is Neuheisel's story.
Rick Neuheisel had a successful college coaching career
On numbers alone, Rick Neuheisel had an excellent college coaching career. He went 87-59 in 12 seasons split across Colorado, Washington, and UCLA.
After he became a head coach at 34, Neuheisel went 33-14 at Colorado and won all three bowl games.
Neuheisel posted a 33-16 record at Washington and appeared in a bowl game in each one of his four seasons. Washington went 11-1 in 2000 and won the Rose Bowl. Neuheisel only went 21-29 in four years at UCLA from 2008-11.
UCLA fired him after the 2011 season and a 6-7 record.
Neuheisel had issues at Washington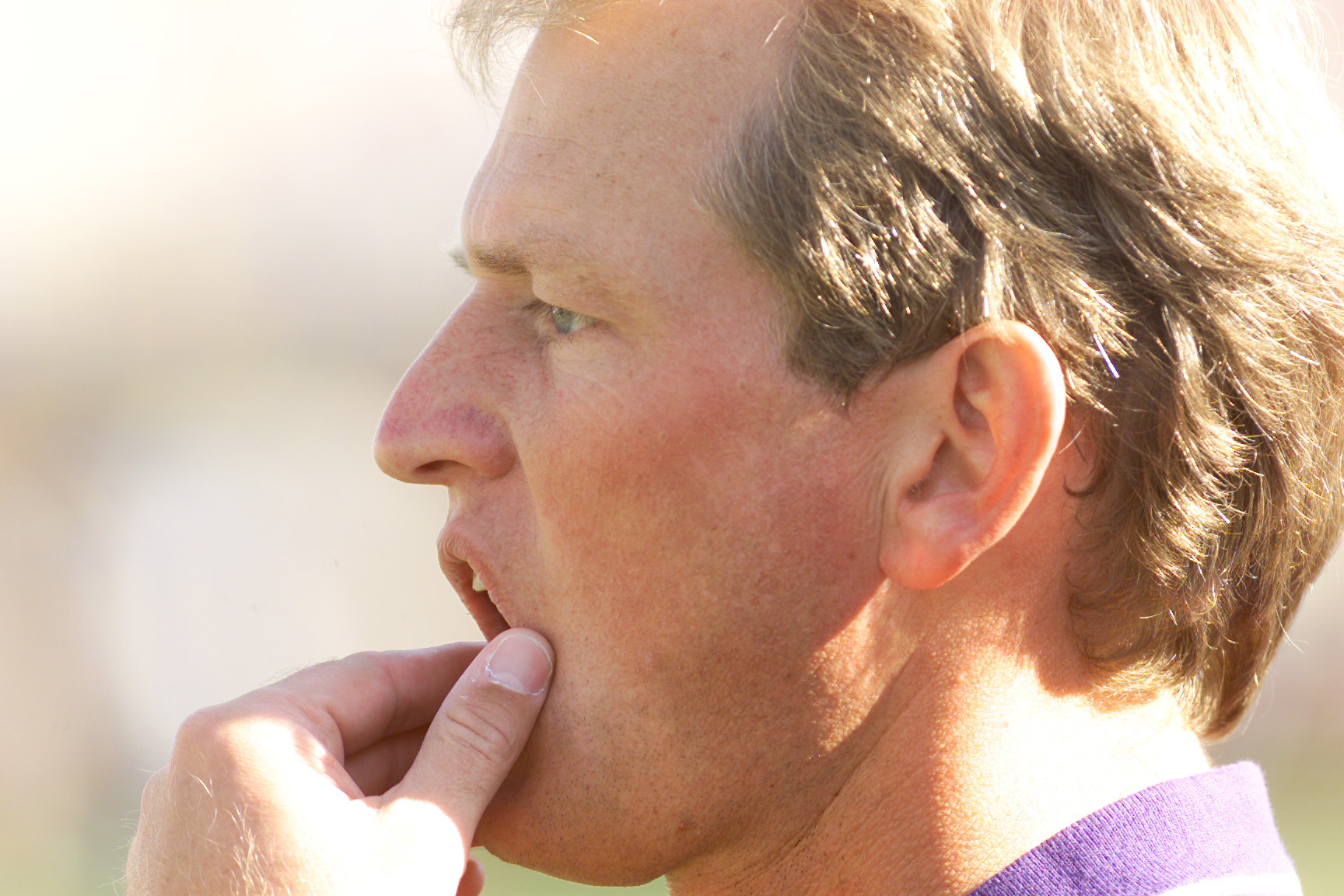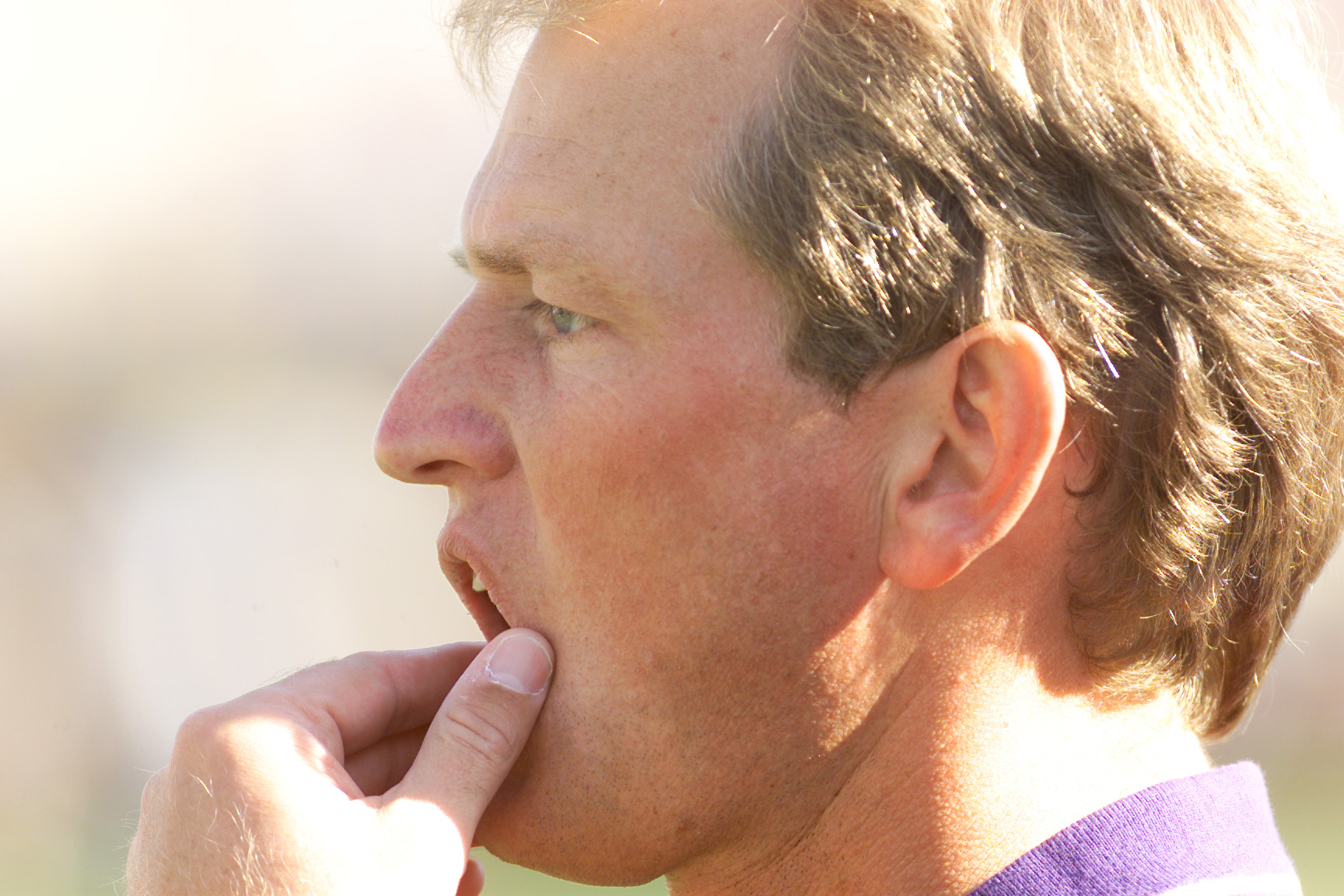 Numbers don't tell the entire story about Neuheisel's college football coaching career. His stint at Washington was marred with various controversies.
Neuheisel violated NCAA recruiting rules before he coached his first game. The NCAA learned Neuheisel met with high school players before an NCAA approved date.
Neuheisel secretly interviewed for the San Francisco 49ers head coaching job in February 2003 and didn't give anyone at Washington a warning.
Washington athletic director Barbara Hedges and school president Lee Huntsman warned him not to lie again, according to ESPN.
Washington fired Rick Neuheisel over a March Madness pool
In the summer of 2003, Washington and the NCAA learned Rick Neuheisel participated in a neighborhood March Madness pool. Neuheisel first denied the accusation before he later admitted to it.
Washington fired Neuheisel when he refused to resign.
Things became interesting later that year. The NCAA found Neuheisel violated NCAA rules against gambling but didn't sanction him because Washington issued an internal memo authorizing gambling in off-campus pools, according to the Seattle Times.
Neuheisel sued both the NCAA and the University of Washington concerning the termination of his employment contract. He won $4.5 million and returned to the college coaching ranks when he took the UCLA job in December 2008.
Neuheisel has stayed busy since he coached his final NCAA game in 2011. He joined CBS Sports in 2015 and coached the AAF's Arizona Hotshots in early 2019.
Arizona went 5-3 before the league shut down.
It has been nearly 20 years since Neuheisel last coached at Washington. At least he can now participate in as many March Madness pools as he wants.