Watch Out, NFL Defenses — Patrick Mahomes Finally Knows How to Play Quarterback
Patrick Mahomes has had instant success in the NFL. Winning the MVP in his first year as a starter for the Kansas City Chiefs, and then a Super Bowl in his second year, not many young quarterbacks have dominated defenses so quickly. However, something Mahomes just said should make those defenses afraid – very afraid.
The Chiefs took a chance on Patrick Mahomes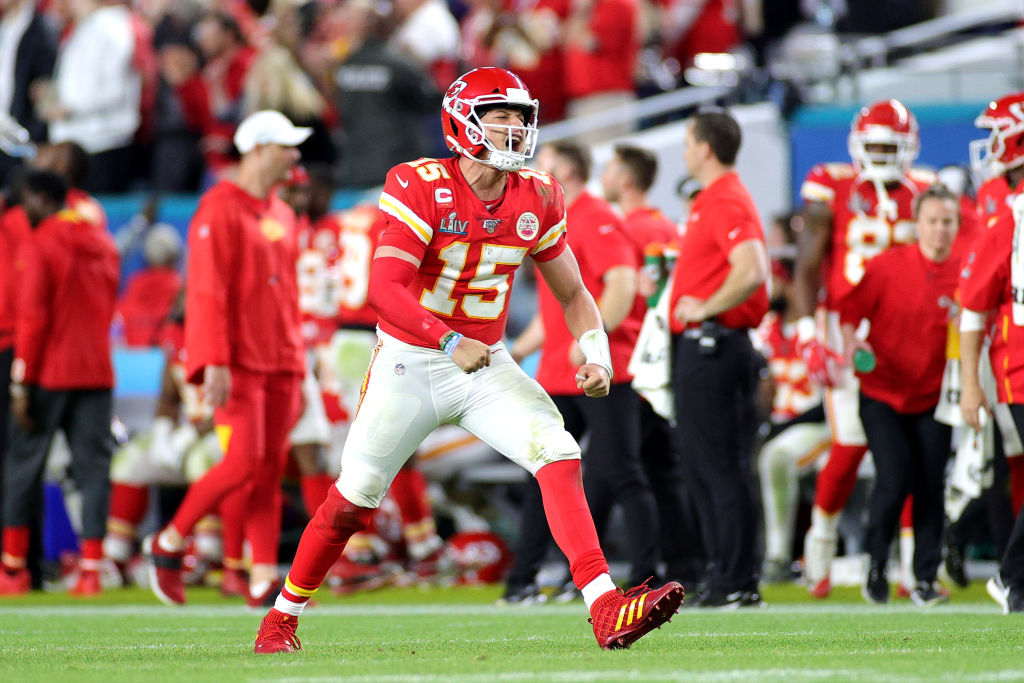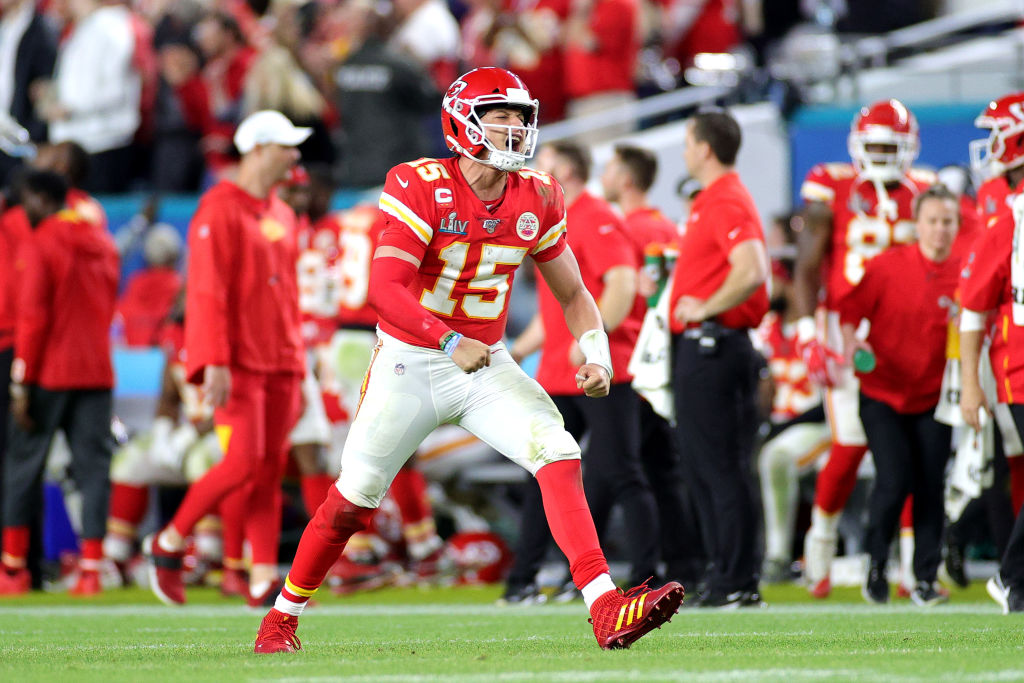 Mahomes was selected with the 10th overall pick in the 2017 NFL draft. Believe it or not, some experts viewed this as a reach after he threw 15 interceptions during his sophomore year at Texas Tech and 10 his junior year. He certainly showed explosiveness throughout his college career though, as he threw for 734 yards in a single game against Oklahoma, and the Chiefs ultimately believed in his abilities.
Believing that he was their quarterback of the future, the Chiefs drafted him and sat him behind Alex Smith during his rookie season. Kansas City even had success during his rookie year with Smith as they went 10-6 and won the AFC West for the second straight season. Smith had a good season too, throwing for over 4,000 yards to go with 26 touchdowns and only five interceptions. Mahomes played in one game that season and threw for 284 yards, no touchdowns, and one interception.
So, why would the Chiefs get rid of Smith the next season and start Mahomes? Maybe because they knew they had one of the most talented young quarterbacks in the entire NFL on their bench.
Mahomes storms to NFL MVP honors
Mahomes balled out in his first year as a starter in 2018, throwing for 5,097 yards and 50 touchdowns, ultimately earning the NFL MVP award. As a team, the Chiefs had even more success under Mahomes than they did with Smith as they went 12-4, won the AFC West again, and reached the AFC Championship Game.
Almost making the Super Bowl as they took the New England Patriots to overtime, the Chiefs ultimately lost 37-31 to the Pats but their success showed how much promise they had with Mahomes as their starter.
Leading the Chiefs to the promised land
The 2019 regular season wasn't as great for Mahomes as he dealt with some injuries, starting 14 games instead of all 16 like he did in 2018. He still put up the numbers when he played though, as he threw for 4,031 yards, 26 touchdowns, and only five interceptions. The Chiefs went 12-4 again and, yet again, won the AFC West.
Mahomes was, in fact, healthy for the playoffs and he put on a show each time he took the field for the Chiefs.
In a 51-31 win over the Houston Texans in the divisional round, Mahomes threw for 321 yards and five touchdowns.
In a 35-24 win over the Tennessee Titans in the AFC Championship Game, Mahomes threw for 294 yards and three touchdowns.
After throwing two second-half interceptions and trailing 20-10 in the fourth quarter of the Super Bowl, Mahomes threw two fourth-quarter touchdowns to lead the Chiefs to a 31-20 win over the San Francisco 49ers.
In just his second season as a starter, Mahomes did what every NFL quarterback hopes to do – win a Super Bowl.
Mahomes just learned how to play QB
Even though he has had a lot of success at such a young age, Mahomes has not even reached his full potential.
According to CBS Sports, Mahomes said on HBO's The Shop that he did not know how to read defenses until halfway through last season.
This is part of what he said, according to CBS Sports.
"I understood coverages but how to be able to pick up little tendencies defenses do, stuff that Brady and them have done, they know it, and they just do it. I was just playing."

Patrick Mahomes
Some of the greatest quarterbacks to ever play in the NFL were simply the greatest because they knew how to read defenses. Guys like Peyton Manning and Tom Brady are almost like psychics at the line of scrimmage.
In fact, Manning, Brady, and Mahomes are the only three quarterbacks in the NFL to ever throw for 50 or more touchdowns in a season. Manning and Brady had the ability to read defenses during those seasons though. Mahomes was just playing like he was in the backyard.
Now that Mahomes has added this to his already unreal skillset, who knows how good he can eventually be. Having a great football IQ and all the talent in the world is a scary combination. Mahomes now knows how to play quarterback and that's not good for the rest of the NFL.