We Should Have Seen the Jim Boylen Firing Coming After the Mutiny in His First Week
Bulls fans rejoiced when head coach Jim Boylen was finally fired. His tenure in Chicago was filled with losses, locker room frustration, and inexplicable decisions. The signs that Boylen wouldn't work out in the Windy City were clear as soon as he got the job. The players' first impression of him was awful and didn't improve over time. 
Jim Boylen lost the team a week into his first season
Like every first-time NBA coach, Boylen wanted to prove himself and impose his ideas. He was successful, and everyone hated him for it. The Bulls, as they've been for most of the past 20 years, were in the middle of a rebuild. After starting the 2018-19 season with a 5-24 record, Fred Hoiberg was fired and Boylen, then an assistant coach, got promoted to the top. 
Chicago played three games in his first week as the head coach. They lost two of them, the "highlight" being a 56-point loss(!) to the Boston Celtics in the second game of a back-to-back. Things didn't get any better once Boylen tried to fix things. 
Losing teams often have an imperfect culture. But Boylen went about improving the team in a tactless, retrograde way. He decided the problem was that the players were not in good enough shape to compete on the floor. He scheduled practice the day after that beatdown. But players made it clear this wasn't going to work.
Aside from the fact that making a team practice after the physical toll of two games in two days as an act of punishment is needlessly vindictive, there was also some residual anger from the starters benched for the final 21 minutes of the game. Some players raised the idea of going on strike and not showing up at all, reports The Chicago Tribune.
Instead, they ended up having a players-only meeting followed by a team meeting with coaches and management. After those meetings, some players took the court for individual workouts. The Bulls lost four of the next five games and finished the season with a 22-60 record. 
Boylen's methods left players angry and dumbfounded
Despite that terrible first season, Boylen got a contract extension after the season. But the problems relating to players continued. Some of his attempts to change the mentality of the roster were corny and performative. For example, Boylen made players punch-in at a time clock during training camp. Other choices were much more antagonistic.
His bizarre use of timeouts late in games, impulsive substitute patterns, and tendency to call out players in press conferences only resulted in toxicity . During a game against the Mavericks, Boylen refused to call a timeout even though one of his players, Daniel Gafford, had suffered an injury, forcing Dallas to intentionally foul so Gafford could get treatment. 
The issues were most prevalent with Zach Lavine. He never saw eye to eye with Boylen even though he was the only consistent scorer. Their issues were so bad that some people thought the two might get in a physical fight during last season, according to NBC Sports.
At no point was there evidence that these maneuvers helped the team. The team finished the season 22-43. While there were injuries to players like Lauri Markkanen, the lack of progress was obvious. Boylen was fired a couple of weeks ago. You'd be hard-pressed to find a Bulls fan who thinks that was a bad decision. 
At last, there may be hope for the Bulls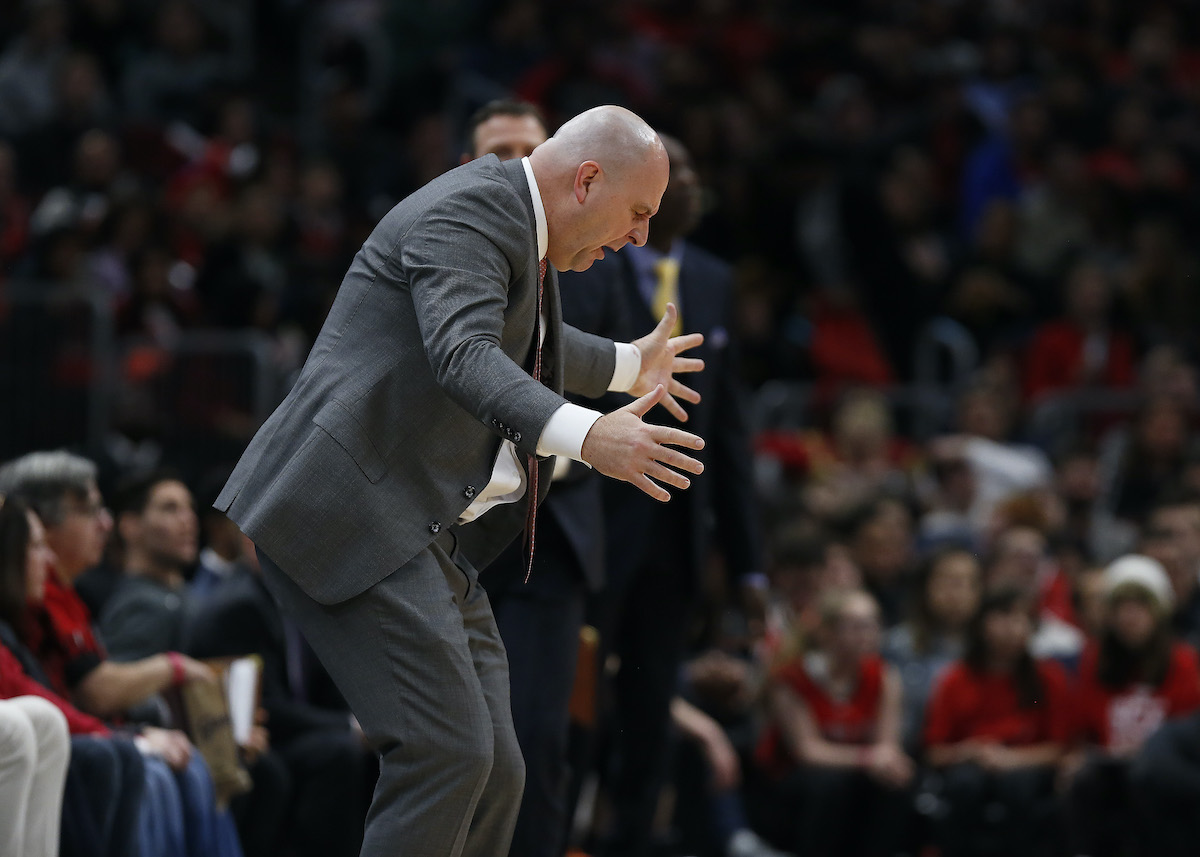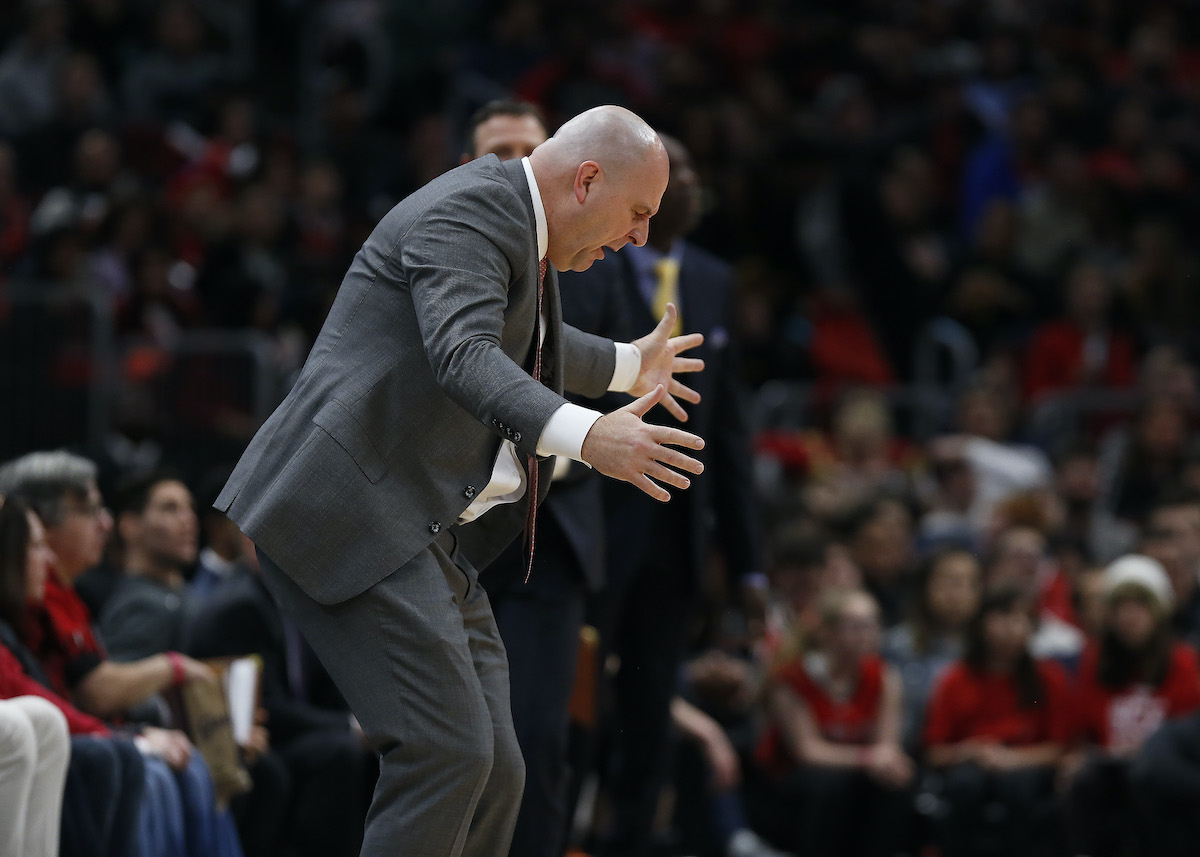 The Last Dance docu-series must've been bittersweet for fans of the team. The golden era of Bulls basketball drifts further from reality with each disappointing year. The only good seasons they've had this century were those precious few when Derrick Rose had two healthy knees. Trading Jimmy Butler was sold as an opportunity to build a more cohesive team. But they haven't won 30 games in a season since Butler was traded.
Things may change in the future because the mediocre duo of Gar Forman and John Paxson were fired this year. They were replaced by former Denver Nuggets GM Artūras Karnišovas, now the top basketball executive in the Bulls organization, and Marc Eversely, the new GM. 
"GarPax" ran the show for far too long. However, now there are some decent players to work with in spite of their decision-making. (They also have the fourth pick in the upcoming draft, although draft gurus don't see a lot of top-tier talent in this class.) A better coach than Boylen can make the Bulls a respectable outfit relatively quickly.