5 Potential Week 1 College Football Upsets
After a long wait, college football is finally back. It has been just under nine months since the Alabama Crimson Tide defeated the Clemson Tigers in the 2015 College Football Playoff National Championship Game, and this weekend we will get our first look at some of the best teams in the country for the 2016 season. While there will be the usual slew of snoozers, where powerhouse programs play "tune-up" games against teams from lower levels, there are also multiple games with the potential to have serious postseason implications.
One thing that we have come to expect during every weekend of college football is several shocking upsets — and this weekend should be no different. Even though history proves that it can be difficult to make predictions on how well teams will play this early in the season, we were able to pick out a handful of games that have legitimate upset potential. Here's what we came up with.
Note: The following upset picks are against the spread (ATS). 
1. #20 USC over #1 Alabama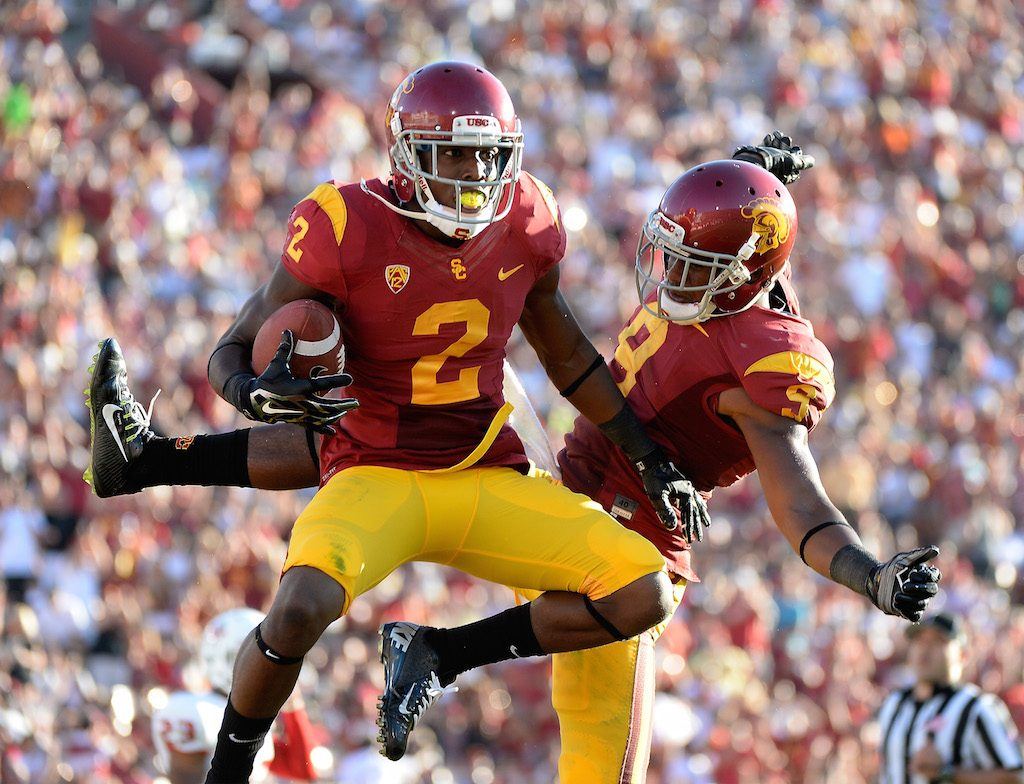 Point spread: Alabama favored by 11.5 points
Over/under: 52.5
Location: AT&T Stadium in Arlington, Texas
Make no mistake about it; Alabama is the far superior team in this non-conference matchup between two of the top programs in college football history. With that being said, though, USC has NFL-caliber talent all over their roster, and the combination of Adoree Jackson and Ju-Ju Smith-Schuster gives the Trojans two elite playmakers who will be hard for any defense in the country to defend. We are confident that the Crimson Tide will win this game, but we expect USC to cover the point spread.
2. Colorado State over Colorado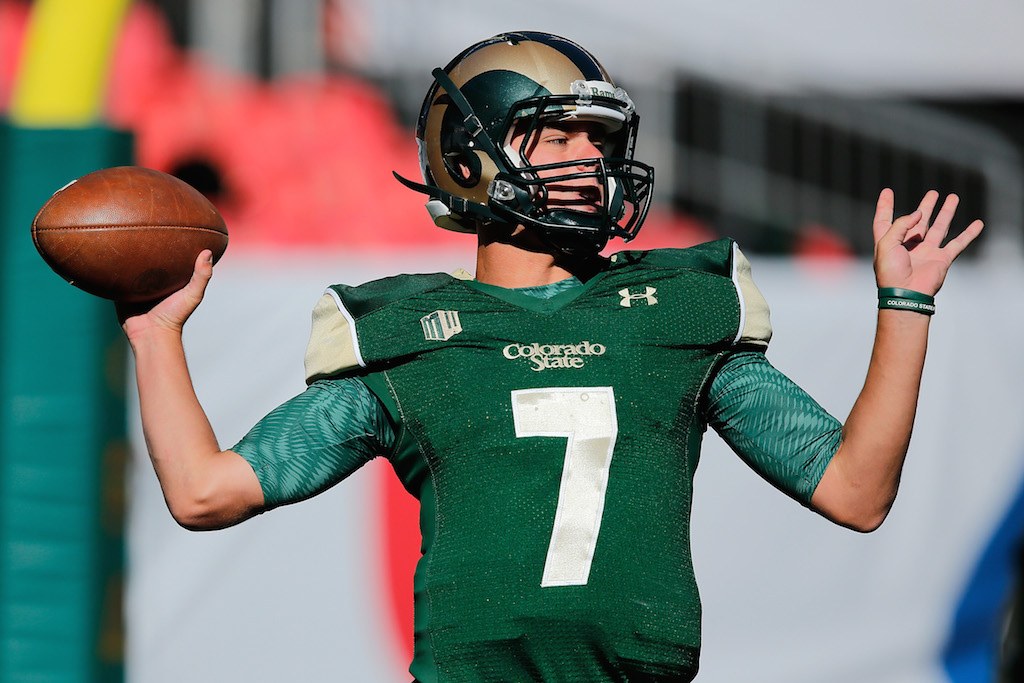 Point spread: Colorado favored by 9 points
Over/under: 58
Location: Sports Authority Field at Mile High in Denver, Colorado
At one point in time, Colorado State and Colorado were both perennial top-25 programs. While that is no longer the case, you can always count on these two bitter rivals to deliver a highly entertaining game. In this year's playing of the Rocky Mountain Showdown, Colorado is the better team on paper, but if history has taught us anything, it's that a nine-point spread is too high given the rivalry of this game. Expect this game to be decided by a touchdown or less.
3. #16 UCLA over Texas A&M
Point spread: Texas A&M favored by 3 points
Over/under: 53.5
Location: Kyle Field in College Station, Texas
This game has the potential to be one of the more entertaining games of the weekend. UCLA has both high hopes for the 2016 season and a legitimate Heisman Trophy contender under center in sophomore Josh Rosen. On the other hand, Texas A&M is looking to return to national prominence, and their roster is littered with NFL-caliber talent. When it comes down to it, we believe Rosen will lead the Bruins to an outright road win over the Aggies in front of a raucous Kyle Field crowd.
4. #22 North Carolina over #18 Georgia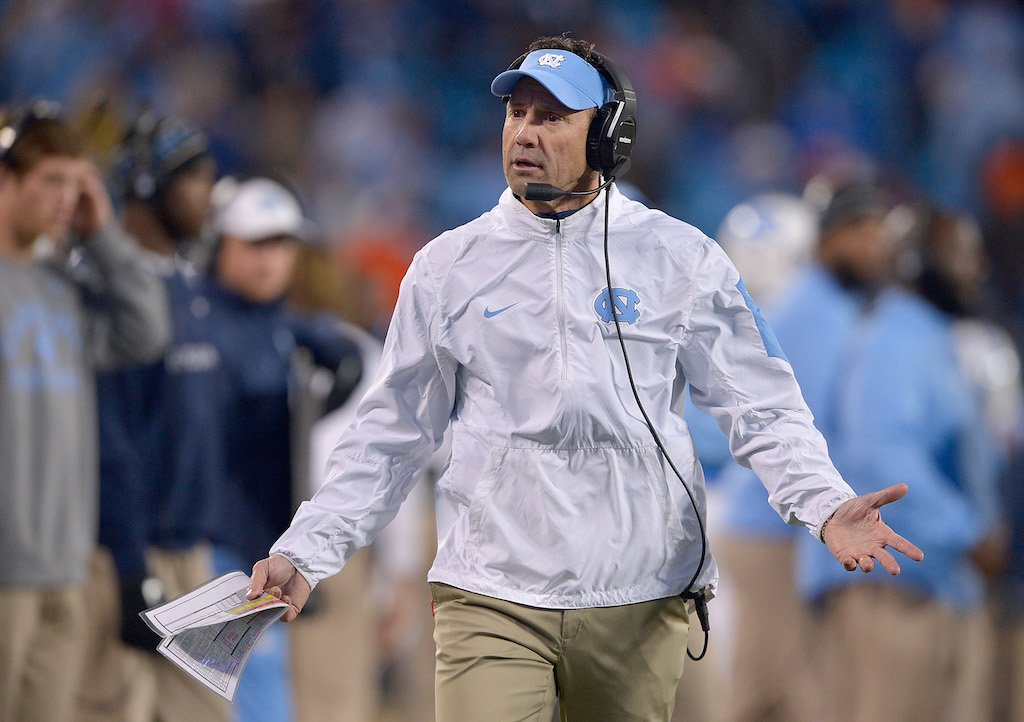 Point spread: North Carolina favored by 3 points
Over/under: 57
Location: Georgia Dome in Atlanta, Georgia
This game is a must-watch for college football fans. Georgia will break in a new head coach (Kirby Smart), but the Bulldogs have an All-American-caliber running back in Nick Chubb and an experienced quarterback in Greyson Lambert. The Tar Heels will have a new starting quarterback (Mitch Trubisky), but the key for them will be how well they can defend the run. If they are able to slow down Chubb, they will likely win this game. If not, the Bulldogs will likely win by double-digits.
5. #11 Ole Miss over #4 Florida State
Point spread: Ole Miss favored by 4.5 points
Over/under: 58
Location: Citrus Bowl in Orlando Florida
This Monday night matchup is the game of the week. Both Ole Miss and Florida State have legitimate national title aspirations in 2016, and this game could have serious implications when the College Football Playoff selection committee meets in December. The Seminoles have the better team from top to bottom, but the Rebels are loaded as well and have a serious Heisman Trophy contender at quarterback in senior Chad Kelly. We envision this game coming down to the wire and being decided by a field goal or less.
Statistics courtesy of Sports-Reference. Point spreads courtesy of Sportsbook.ag.