Week Two Fantasy Football Start 'Em/Bench 'Em: Quarterbacks
It may only be Week 2 of the 2016 NFL regular season, but there are already a few teams that we've given up on for the year. It's painful to say it, but it's true. Fortunately, even those disappointing teams still have a few talented players who you likely have on your fantasy team — and some of them have great matchups this week. We're going to look at which fantasy football quarterbacks are the top starts of Week 2, and which ones you should keep squarely on your bench.
Start 'em: Eli Manning vs. New Orleans Saints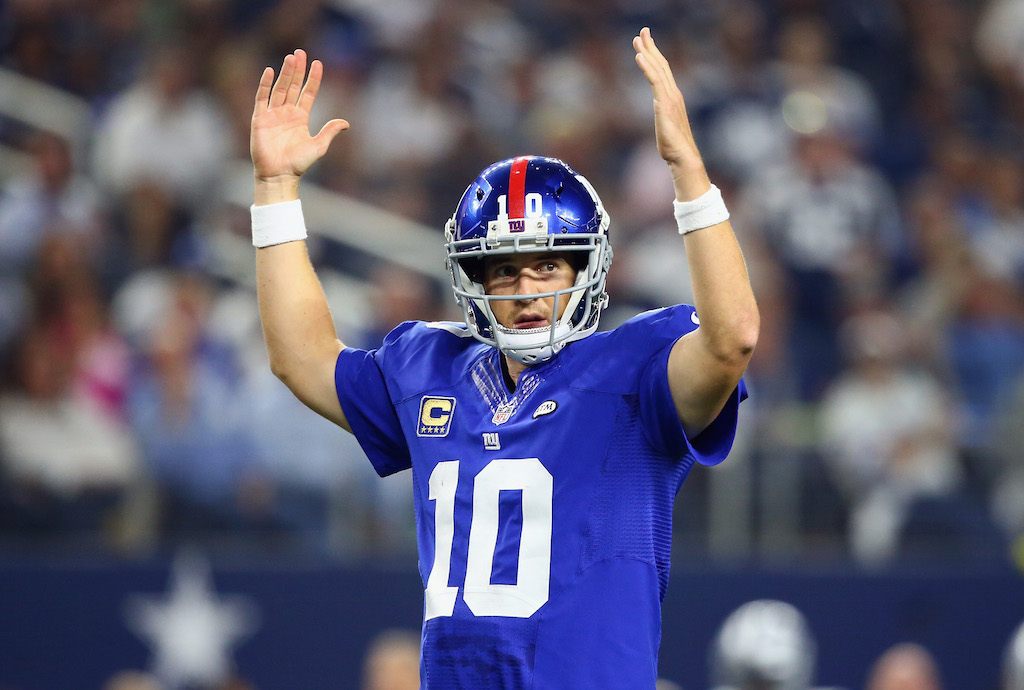 It took all of one week for us to realize that targeting the New Orleans Saints' secondary will be a weekly occurrence. Unfortunately, the Saints will also lack their top cornerback, Delvin Breaux, in Week 2, so Eli Manning should absolutely light up their secondary. Expect a high-scoring game that will feature Manning hitting any combination of Odell Beckham Jr., Sterling Shepard, or Victor Cruz for multiple touchdowns.
Bench 'em: Jameis Winston vs. Arizona Cardinals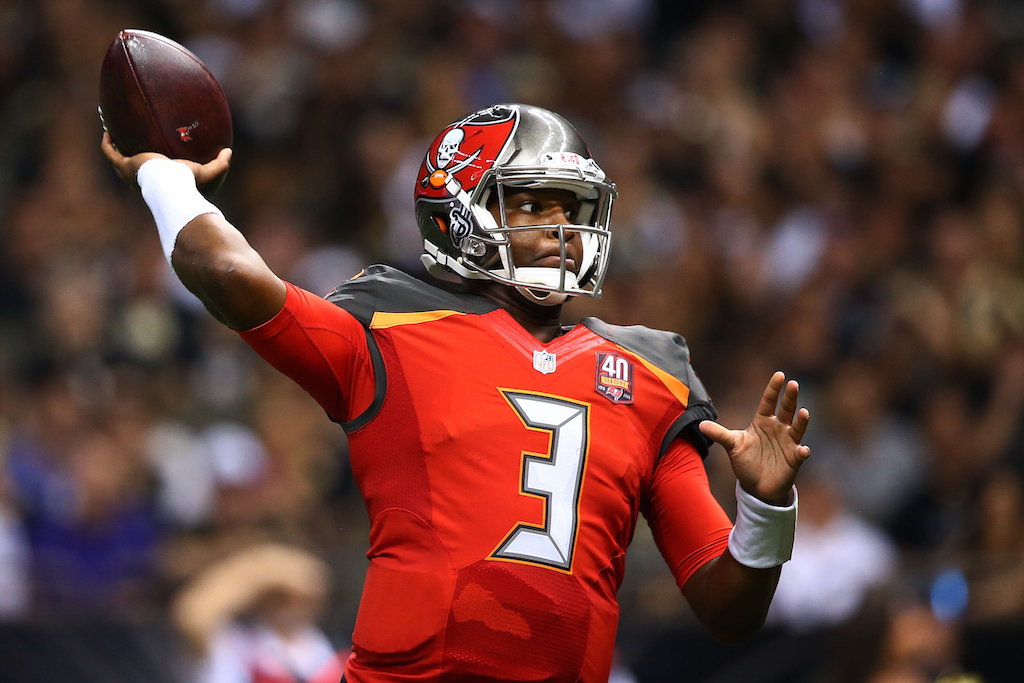 All fantasy owners who have Jameis Winston will likely debate what to do with the second-year quarterback this week. After a dominant performance in Week 1, he draws the Arizona Cardinals — a team that looked weak against Jimmy Garoppolo. With that said, this Cardinals team will not only play at home, but they will be really, really angry. Arizona still has a great defense, and while they didn't look amazing last week, we expect them to revert back to form in Week 2. Also, the Cardinals don't allow many passing touchdowns, as they gave up just 24 throughout all of 2015.
Start 'em: Derek Carr vs. Atlanta Falcons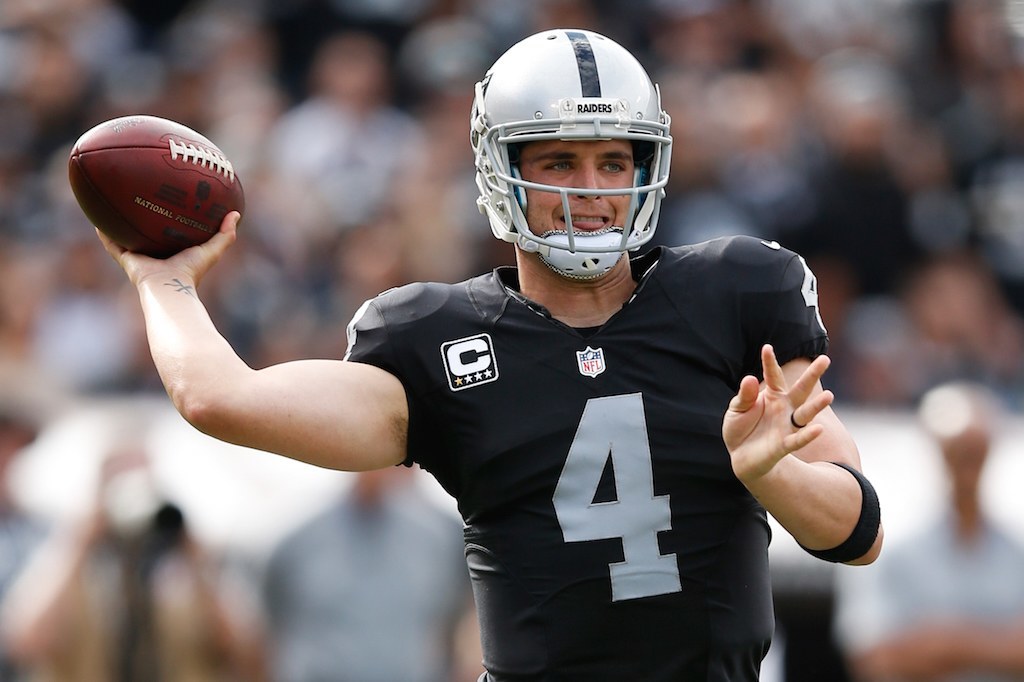 Notice all the rave reviews about Winston's Week 1 performance, which was complete with four touchdown passes? Well, it came against this Atlanta Falcons defense. Derek Carr, who was impressive in his first game (throwing for 319 yards and a score), should have no problem putting up huge numbers against the Falcons. Expect him to not only near or top 300 yards, but also throw for multiple touchdowns as well. Carr may actually become the No. 2 or No. 3 scoring quarterback this week in fantasy. You won't regret starting him.
Bench 'em: Russell Wilson vs. Los Angeles Rams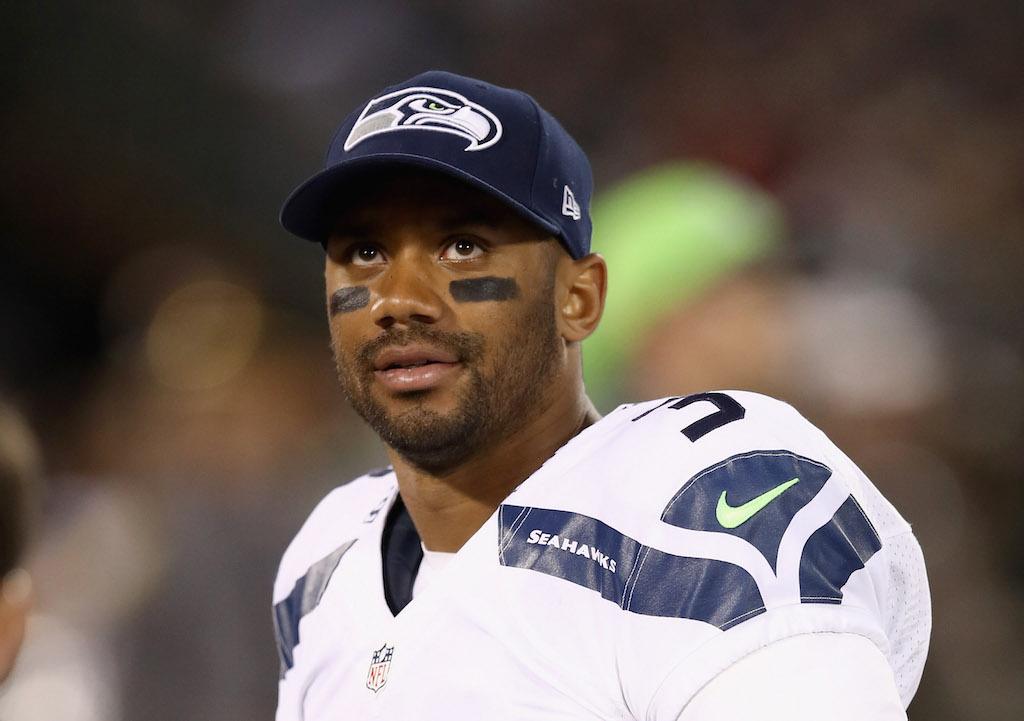 After watching the Los Angeles Rams get dismantled 28-0 by the San Francisco 49ers, it will be tough for anyone to justify benching Russell Wilson. With that said, the Rams are in their home opener with their return to Los Angeles, and Wilson is getting over an ankle injury. This game will be more low scoring than people hope, which will result in Wilson not putting up huge numbers. There are probably better options on the waiver wire (possibly like Carr), so there's nothing wrong with giving Wilson the week off.
Start 'em: Brock Osweiler vs. Kansas City Chiefs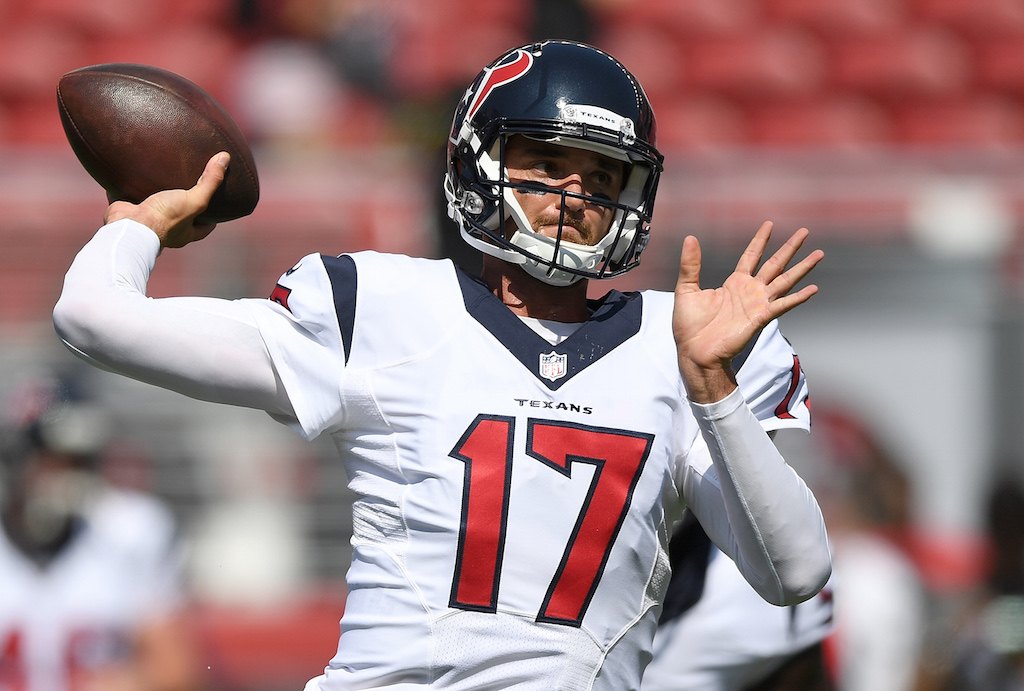 The Kansas City Chiefs' defense was a massive letdown last week, and we don't expect that to change in one week of action. Brock Osweiler threw for 231 yards with two touchdowns (it should have been three if not for a Will Fuller drop) and one interception. Tack on the fact that the Houston Texans did a whole lot of running throughout that game after they got the lead, and it was an impressive stat line for him. This week, he should be able to produce at a high level once again. It wouldn't be surprising to see him near 300 passing yards with multiple touchdowns once again.
Bench 'em: Aaron Rodgers vs. Minnesota Vikings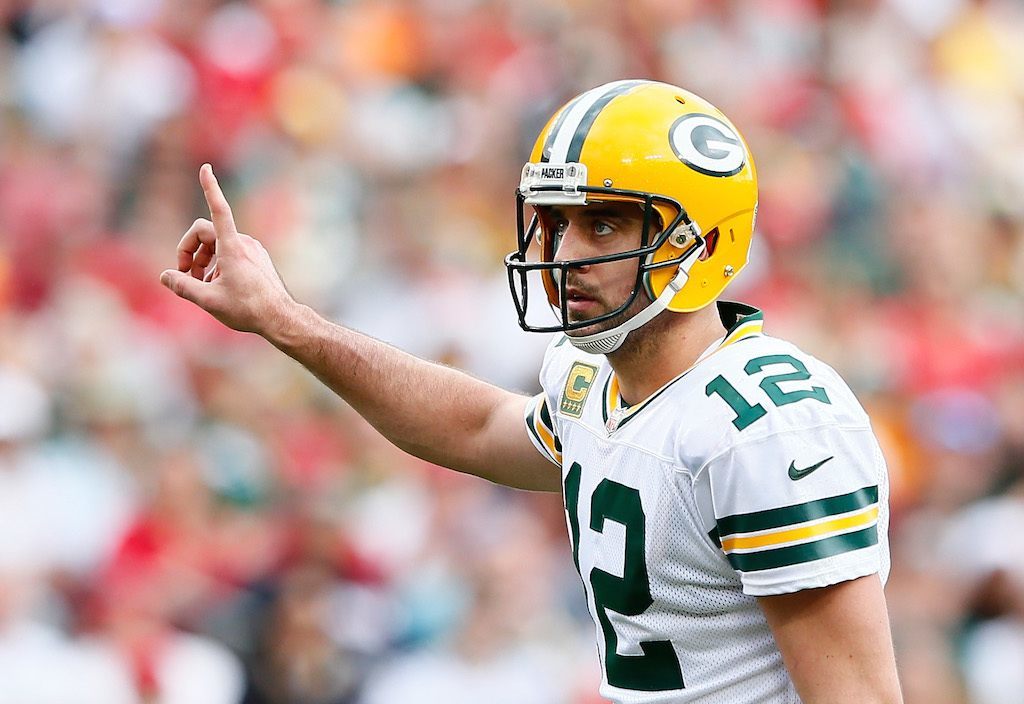 Few people will consider benching Aaron Rodgers, but there's a strong case for it this week. Jordy Nelson is still working his way back into game shape, while Rodgers hasn't looked elite over the past season (and last week). With that said, his matchup on the road against the Vikings' defense is more concerning. Minnesota knows their passing game and offense won't carry the load, so the defense must step up — just like it did last week. Rodgers isn't in a good spot. It's hard to justify benching him, but it's the right move.
Statistics courtesy of ESPN and Pro-Football-Reference.