Week One Fantasy Football Start 'Em/Bench 'Em: Wide Receivers
It's time to set your Week 1 fantasy football lineups, and after touching on the start 'em/bench 'em for both running backs and quarterbacks, it's time to make the move to wide receivers. Selecting which fantasy wide receivers to play can be one of the toughest fantasy football decisions, as players can be completely hit or miss on any given week. With that said, we're checking out the matchups in order to break down which players to utilize at wide receiver and which players to leave on your bench for Week 1.
Start 'em: A.J. Green, Cincinnati Bengals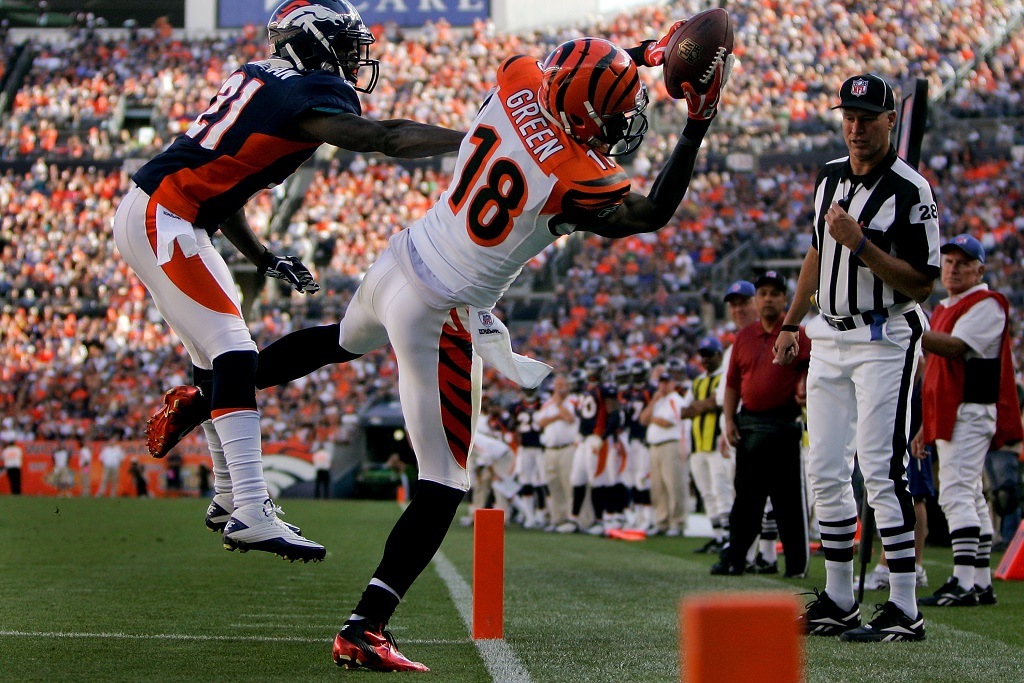 The reason why we're highlighting A.J. Green here is because some people are interested in fading the Bengals star wide receiver out due to the matchup against the New York Jets and Darrelle Revis. However, we have zero interest in keeping one of the best fantasy wide receivers from Revis, who is still good, but not as good as his "Revis Island" days. Andy Dalton will look Green's way early and often, and if he's up against Revis in the red zone, we're giving the edge to the 28-year-old wideout.
Bench 'em: Julian Edelman, New England Patriots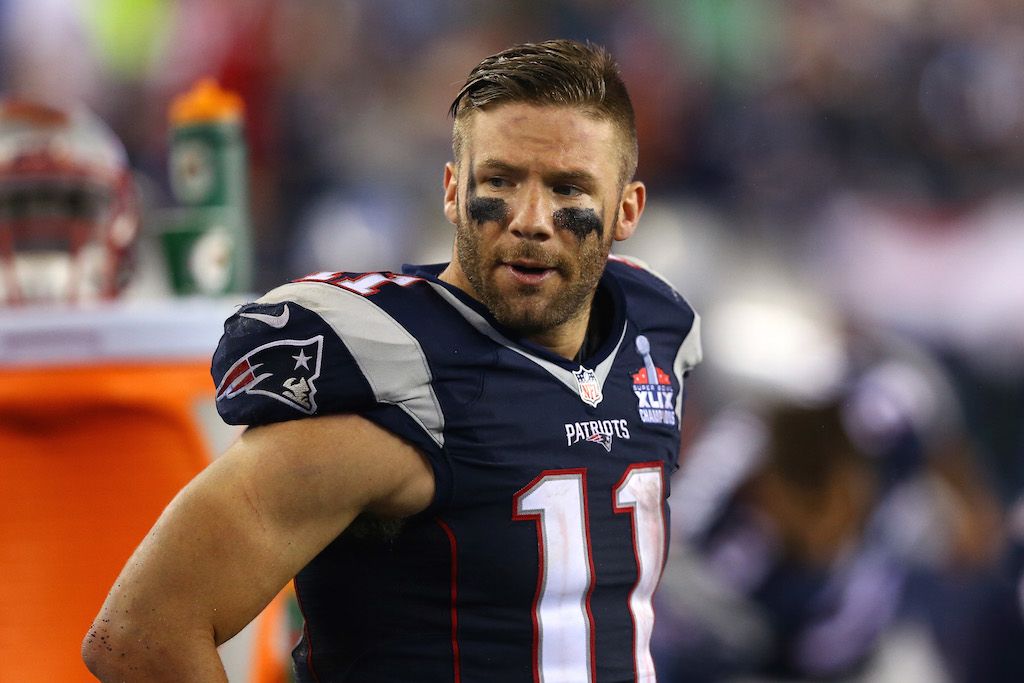 Julian Edelman involves too much uncertainty and not enough touchdown upside. We'll take a week before figuring out what to do with Edelman, but only because this isn't the greatest matchup for the 30-year-old as he faces the Arizona Cardinals secondary. Edelman is still a PPR machine, but if you have an option who's even remotely close, this would be the week to lean in that direction. Jimmy Garoppolo will need a week to adjust to the speed of a regular-season NFL game, so don't bet on Edelman to score big.
Start 'em: Marvin Jones, Detroit Lions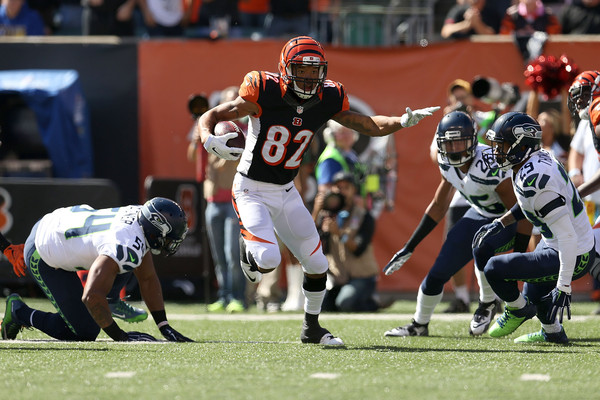 Sure, Tate can take the headlines in Week 1, but Marvin Jones will steal our hearts. Jones has incredible speed and will be a focal point of this offense. Matthew Stafford and the Lions are going to air the ball out a lot this year, but especially in the season opener against the below-average defense of the Indianapolis Colts. Jones should not only catch plenty of passes, but he's also that home-run threat we love to see in fantasy football.
Bench 'em: Amari Cooper, Oakland Raiders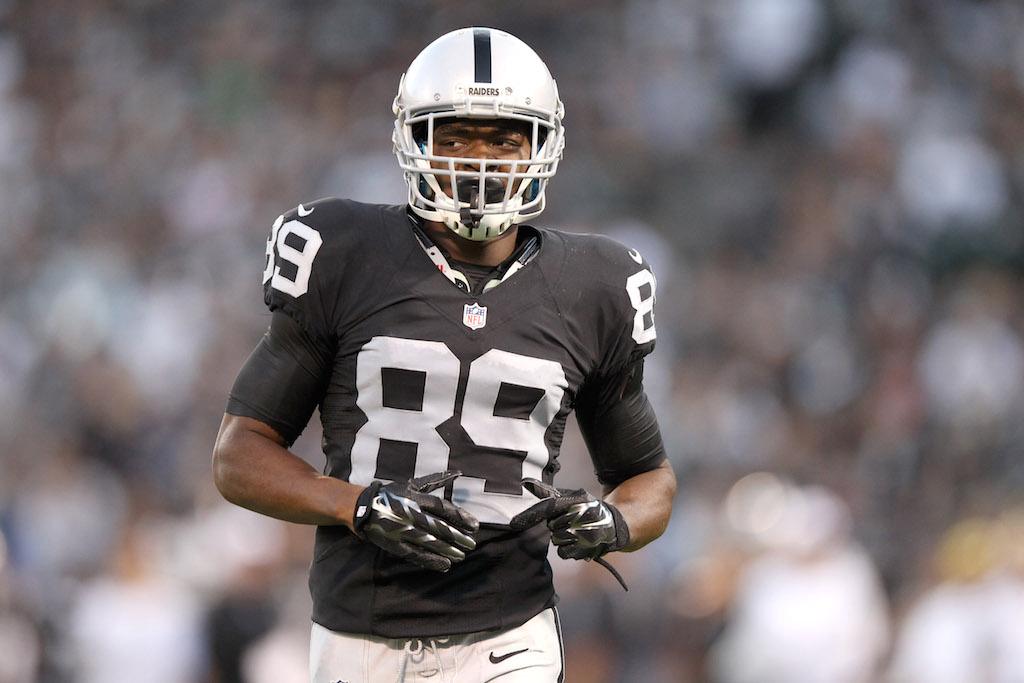 Concerning the Oakland Raiders versus New Orleans Saints game, we love nearly every single matchup. The only one we aren't crazy about? The matchup for Oakland's most exciting offensive weapon. It probably seems crazy to consider sitting Amari Cooper in this unbelievable matchup against the weak Saints defense, but there's a reason why, and his name is Delvin Breaux. The Saints cornerback was one of the lone bright spots for the team in 2016, and it's likely that he'll shadow Cooper in this opener. Now, with that said, if we find out that Breaux won't be following Cooper's every move, then you should start the Raiders wide receiver as you usually would.
Start 'em: Eric Decker, New York Jets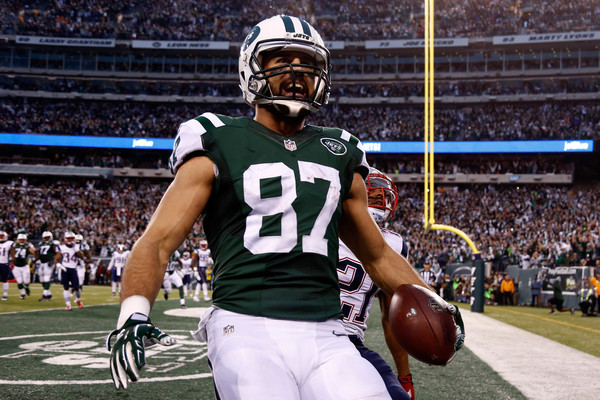 The Cincinnati Bengals are a pretty good defensive unit — there's no question about it. But, what we also know for sure is that Eric Decker and Ryan Fitzpatrick have a stellar connection. Decker experienced the second-best season of his entire career last year, and he did so while missing a game as well. He and Fitzpatrick connect often in the red zone, and Decker finished 2015 with 80 receptions for 1,027 yards and 12 touchdowns. Expect the 29-year-old wide receiver to catch yet another touchdown in Week 1, while the Bengals focus on doing their best to stop Brandon Marshall on the opposite side of the field.
Bench 'em: Kevin White, Chicago Bears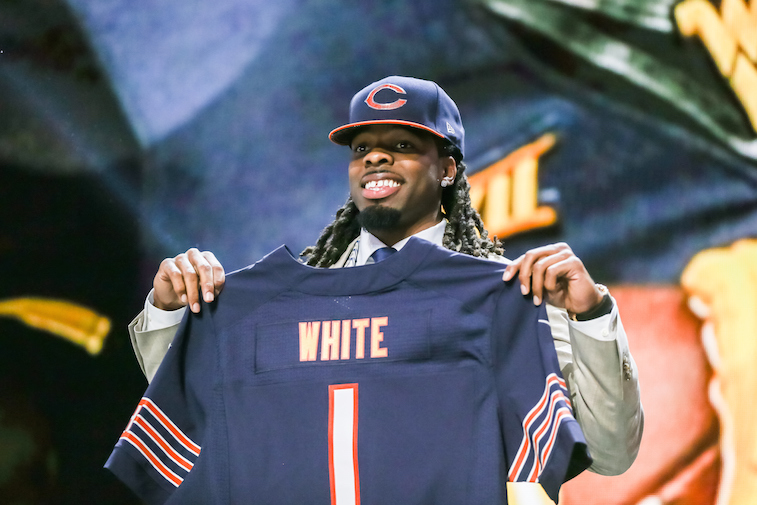 We've all been anxiously awaiting the debut of Kevin White. While the second-year wide receiver missed his entire rookie season with a stress fracture in his shin, Josh Alper of Pro Football Talk reported that his name was added to the injury list just days before Week 1. White is dealing with a hamstring injury and was limited in practice. We don't know what his status will be when game day rolls around, but when you have a player who has never played in an NFL game and isn't 100% healthy, it's much safer to avoid using him in your fantasy football lineup altogether. Just play it safe with this one.
Statistics courtesy of ESPN and Pro-Football-Reference.