Welcome to the Real World, LeBron James: Near-Billionaires Whining About Inconveniences Comes off as Completely Tone-Deaf
After landing in the NBA health and safety protocols following a positive COVID-19 test, Los Angeles Lakers superstar LeBron James continued his frustrating stop-and-start season. He missed the Lakers' blowout win over the Sacramento Kings on Nov. 30 but cleared the protocols in time to play against the Los Angeles Clippers on Dec. 3. While many of the points James made about enforcement flaws were valid, the future Hall of Famer's complaints went entirely off the rails at one point.
The reconstructed Lakers returned only three players from last season's squad. Only James, Anthony Davis, and Talen Horton-Tucker remain from the LA club that was 42–30 and finished seventh in the Western Conference. James has been available for only 12 of the Lakers' 24 games due to ankle and abdominal injuries followed by a one-game suspension and the protocols. They are 12–12, one of .500 teams holding down the fifth- through eighth-place slots in the West.
With or without LeBron James, the Lakers are inconsistent
Few expected the Lakers to be hovering at .500 more than a month into the season. But the only thing consistent about LA's play has been its inconsistency. The team is 7–5 when James plays and 5–7 when he doesn't.
He averages 25.6 points, 6.8 assists, 5.7 rebounds, and 1.8 assists per game while making 47.5% of his shots overall. James is taking a career-high 8.4 3-pointers per game but only converts 33.7%, his worst mark since hitting 30.9% in 2015–16 (on just 3.7 tries a game).
After landing in the health and safety net on Nov. 30, James expressed frustration with the process. According to Mark Medina of NBA.com, the league requires any player with a positive test to isolate. They can exit the protocols with two consecutive negative tests or remain asymptomatic for the virus for 10 days, whichever comes first.
It had to be jarring for the test to come on the road. James said he was frustrated by entering isolation after what proved to be a false positive test result. But one of his complaints smacked of a privileged lifestyle and little understanding of how most people get by day-to-day.
LeBron James had to find his own way home
In August 2021, Forbes reported that LeBron James' net worth is approximately $850 million. He's earned more than $1 billion during his career. Nearly $400 million of that has come from his NBA paychecks.
So to hear James waxing hurt and angry about part of his experience in the protocols came through as incredibly tone-deaf:
"I had to figure out a way to get home from Sacramento by myself. They wouldn't allow anyone to travel with me — no security, no anything, when I flew back from Sacramento. I had to put my kids in isolation for the time being and people in my household in isolation for the time being. It was a big-time inconvenience."

LeBron James
Wow.
You mean like thousands of travelers every day, he had to make arrangements for himself? How awful that must have been for him. And because of the potential danger to others from a disease that has killed more than 5.2 million people worldwide, James had to suffer the indignity of quarantine.
Millions of people endure the same treatment. Being a world-class athlete doesn't exempt one from being a super-spreader (unless he can throw a football). A man with more resources than 99 out of 100 Americans complaining about having to arrange for transportation and decrying having to follow the same rules as everyone else doesn't fit James' profile.
James came off as spoiled and petty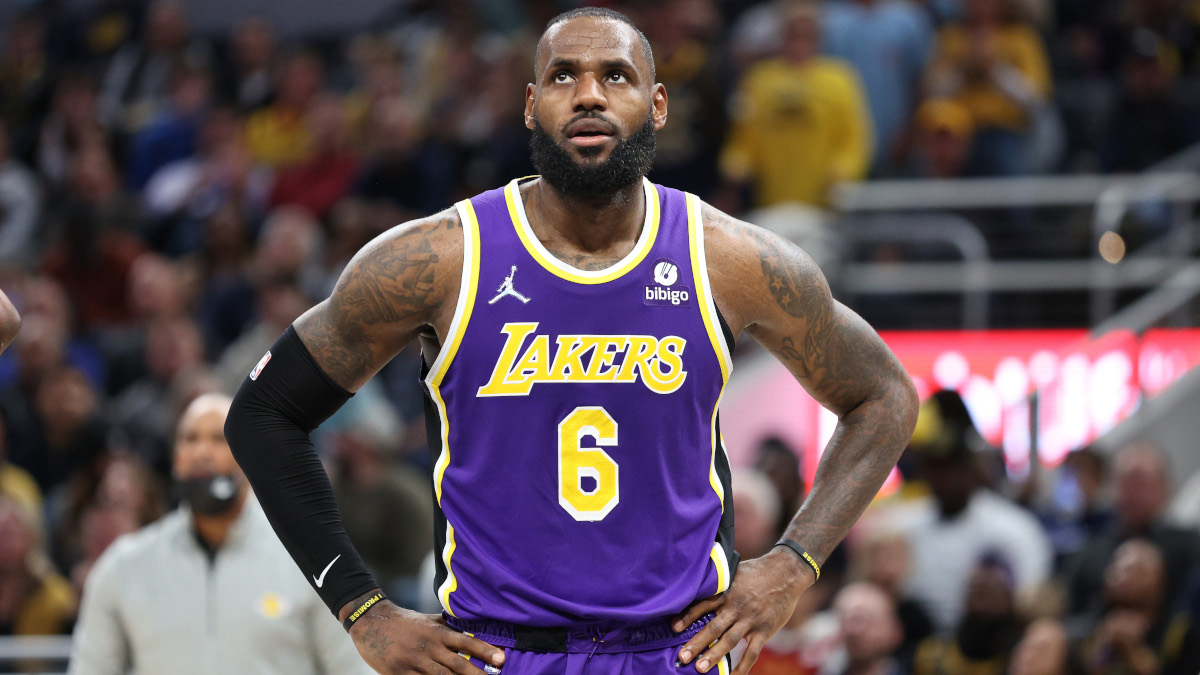 Off the court, LeBron James has been a difference-maker. From helping minority voters to building schools for underprivileged children, he's a paragon for what society wants from its role models.
But in this case, James sounded like the stereotypical wealthy snob without a clue how the real world operates. It was jarring from a man with such a carefully sculpted public persona.
According to the Centers for Disease Control and Prevention, the pandemic has cost more than 750,000 lives in the U.S. The economic impact will reverberate for years. Families have been shattered and lives permanently altered.
Forgive us if it's hard to have a great deal of sympathy for a near-billionaire who had to suffer the indignity of a flight from Sacramento to LA on a private plane. With so many people in or near economic ruin, that part of James' lament would have been laughably off-base had it not been so far out of touch.
LeBron James sounded like every other person of means who has forgotten that the real world can be a tough place to navigate sometimes, especially when one doesn't have a nine-figure net worth to bring to the table.
Like Sportscasting on Facebook. Follow us on Twitter @sportscasting19.