Wendell Scott's Historic NASCAR Career Will Finally Get Its Deserved Time in the Limelight
In NASCAR, the story of Wendell Scott isn't told enough. He was the first full-time Black driver to compete at the league's highest level from 1961-73. The racing legend faced some of NASCAR's best drivers and held his own.
It looks like Scott's historic racing career is getting the recognition it deserves. Racing fans can expect a digital collection highlighting the late driver's legendary career.
Lions Forge partners with Scott 34 Racing to create Wendell Scott Ventures
RELATED: Wendell Scott Was a Trigger Pull Away From Ruining His Historic NASCAR Career
The life and legacy of Wendell Scott are coming to the digital realm. Lion Forge Films and their parent company, Polarity, have agreed to a deal with Scott 34 Racing, a fashion brand owned by Scott's family, to create Wendell Scott Ventures, according to Deadline. The team will begin developing a wide range of digital projects, including a docuseries, games, films, and more.
David Steward II, founder of Lion Forge, will be hands-on with this project. His company won an Oscar for its short film, Hair Love, in 2020. The parent company, Polarity, is a Black-owned media organization that specializes in bringing stories about people of color to life. Steward will be working with Wendell Scott's son Frank and grandson Warrick on creating content for the project.
Steward told Deadline:
"It's an honor and privilege to work with the Scott family to bring Wendell's legacy to life in a multitude of ways, all of which carry the dual obligation to entertain while delivering an important message. Wendell's story transcends his sport, his personality, and his accomplishments to speak about the possibility of hope and drive. These are stories that need to be told – and retold," said Steward, per Deadline.

Deadline
It is about time Wendell Scott's career hits the spotlight. The racing legend endured a lot throughout his career and still managed to be a great racer. His career story deserves to be told because he helped change the sport when segregation and racism were blatant and violent.
Wendell Scott's legendary NASCAR career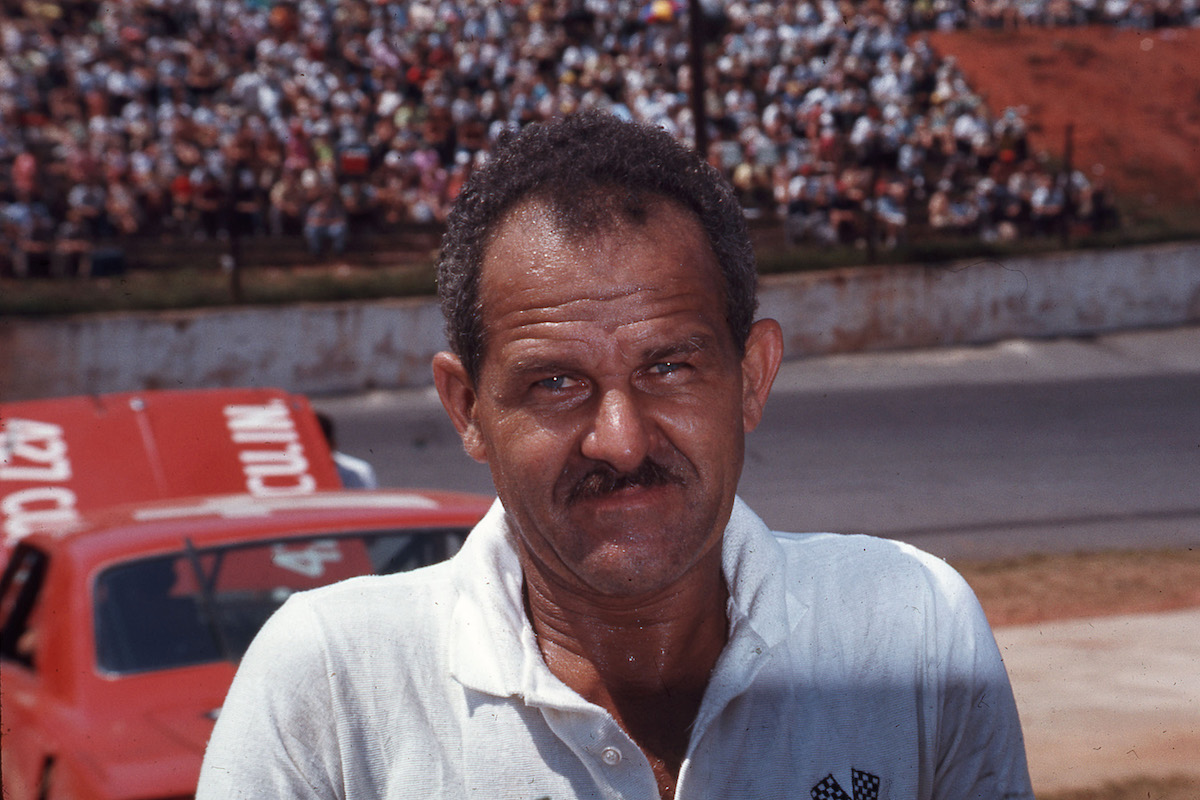 RELATED: Wendell Scott Never Got to See His Most Prized NASCAR Achievement
Wendell Scott's racing career didn't begin until 1947. He started off racing in the Dixie Circuit in his hometown of Danville, Virginia. Scott participated in the hobby, amateur, and modified races in the circuit and dominated the competition. He won 128 races and received the Virginia State Sportsman title in 1959 for his amazing year.
Despite the success on the lower-tier races, Scott couldn't race in NASCAR-sanctioned events. League officials turned him away because he was African American, according to BBC.com. Finally, in 1961, Wendell Scott received his NASCAR license. He raced for the next 13 seasons, participating in 495 races.
Scott won a race in 1964 at Speedway Park in Jacksonville, Florida. However, NASCAR awarded Buck Baker the victory. The reason why, per Scott himself, is because league officials didn't want to celebrate Scott, a Black man, in the victory lane, according to The African American Registry. The league eventually gave him the win, but it was after all the celebrations ended.
Wendell Scott finished in the top 10 147 times during his racing career. He placed in the top five 20 times. He retired after a severe crash in 1973 at Talladega Speedway. The racing legend would pass away in 1990, and NASCAR inducted Scott into its Hall of Fame in 2015.
Wendell Scott has been featured in films before
RELATED: NASCAR Legend Wendell Scott Sharpened His Driving Skills By Operating His Illegal Business
Even though Lion Forge is making a plethora of content about Wendell Scott, this isn't the first time his life was turned into a media production. In 1977, his life was loosely covered in the film Greased Lightning. The late Richard Pryor starred as the racing legend in the movie, and Pam Greir is another notable actress in the film.
The NASCAR driver also inspired the character River Scott in Disney/Pixar's Cars 3. There have been a few short films or documentaries on YouTube, but nothing like Steward is planning on doing. He is focusing on the complexities of not only Scott's career but the racist mindsets and philosophies during the Jim Crow Era and how that impacted Black people, according to Deadline.
"Wendell Scott built a bridge to diversity in racing, so NASCAR needs to tell that story through the lens of Wendell Scott," Warrick Scott said per Deadline.
It's a shame that it took this long for Wendell Scott's NASCAR career to get its proper recognition. Nevertheless, the racing legend will have his story told through multiple digital avenues. There is no release date yet, as Lion Forge is in the early stages of development.
Stats courtesy of The International Motorsports Hall of Fame