Wendell Scott Never Got to See His Most Prized NASCAR Achievement
NASCAR legend Wendell Scott was the only full-time Black driver to race at the league's highest level during his career. He would hold his own against some of the best drivers NASCAR has ever seen, having numerous top-10 and top-five finishes.
Scott raced in the Grand National division from 1961-73. He could never see his most prized NASCAR achievement because of racism and a "scoring error."
Wendell Scott made NASCAR history during the 1963 season
As a racer, Wendell Scott had to work his way through lower-level leagues before his NASCAR debut. During Scott's time, segregation and racism plagued the South. He tried to enter NASCAR-sanctioned races, but he wasn't allowed to participate simply because he was African American, according to BBC.com.
Scott finally got his NASCAR license in 1961. He raced for two years before making history during the 1963 season. He came in first place during a race at Speedway Park in Jacksonville, Florida, becoming the first full-time Black driver to win at NASCAR's highest level. However, his victory would be short-lived.
NASCAR ruled that Scott came in second place, behind Buck Baker. Officials gave the victory to him, although he completed two fewer laps than Scott. Baker completed 200 laps compared to Wendell Scott's 202.
Scott was furious about the results of the event. He knew he won the race and believed he was robbed of his victorious moment. The racing legend thought a racial component was why NASCAR officials gave Baker the win and not him.
"Everybody in the place knew I had won the race, but the promoters and NASCAR officials didn't want me out there kissing any beauty queens or accepting any awards," said Scott per the African American Registry.
NASCAR acknowledges Wendell Scott's 1964 win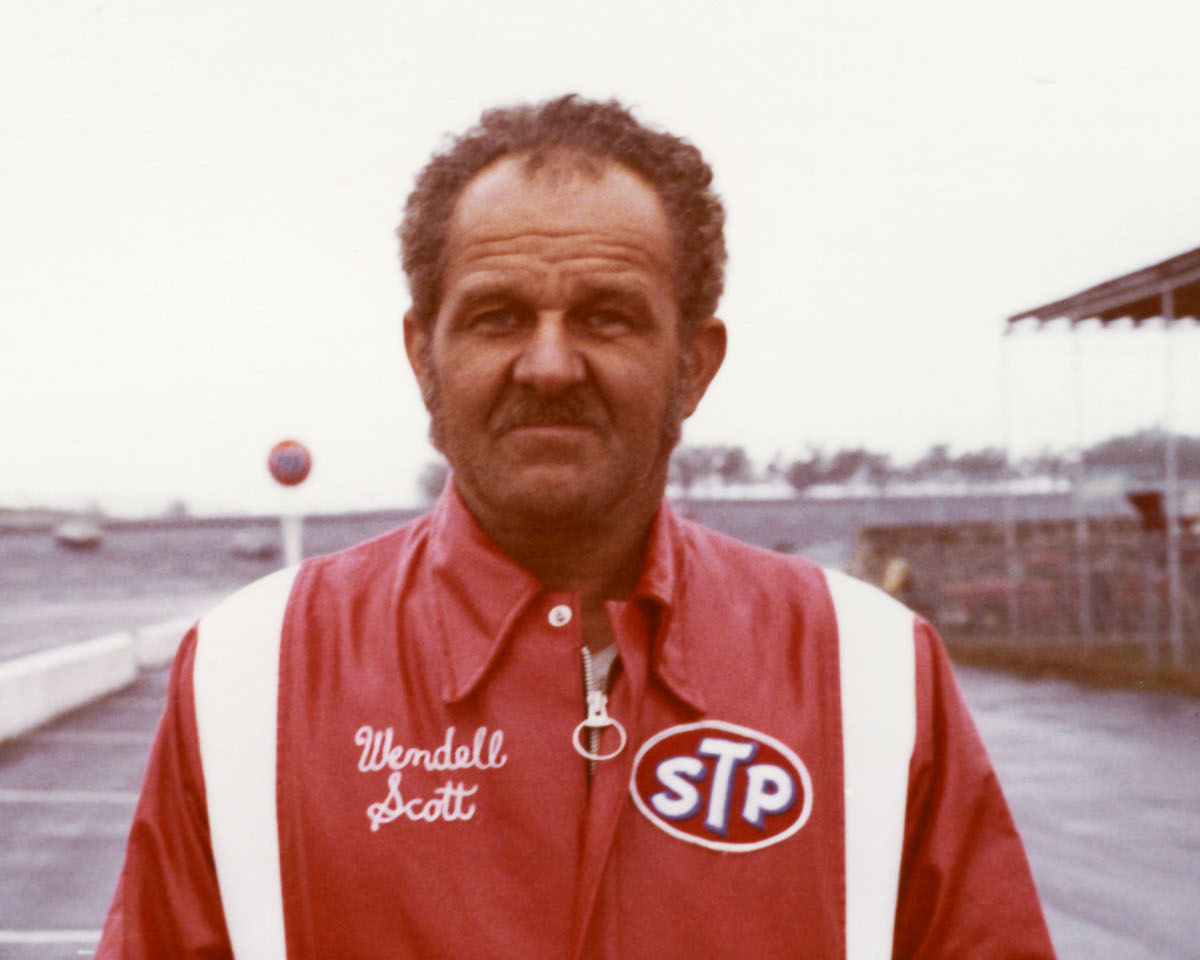 Wendell Scott wasn't happy with the league awarding Buck Baker his victory. Scott protested the results to NASCAR officials while Baker celebrated in the victory lane. After two hours of lobbying to executives, the league finally awarded the victory to Scott. NASCAR blames a "scoring error" as to why there was confusion over the race results.
Although he finally received his victory, Scott didn't have his deserved time in the limelight. By the time finished arguing the results, the crowd exited the stadium. The ceremonies were over and no media interviews recognized his win. Scott did receive his $1,000 in winnings from the race, but he didn't get the trophy for coming in first place.
In fact, Scott never saw the real trophy from the 1964 race at Speedway Park. He was given a replica months after his win, but it wasn't the same. It was a cheap, dingy, wooden version of the trophy. Warrick Scott, Wendell's grandson, remembers when his grandfather didn't receive his trophy. 
"The trophy was given to the person they announced as the winner [Baker] in front of my grandfather. Hours later, when all the fans and the Associated Press had left, that was when the money was given to my grandfather. But there was no trophy," said Scott per Autoweek.
Wendell Scott's family finally receives the trophy for his 1964 win
Wendell Scott passed away in 1990 due to spinal cancer. He never saw the trophy from his win in 1964 before he died. His family hasn't stopped fighting for that trophy to be brought to its rightful owner. The Jacksonville Stock Car Racing Hall of Fame didn't find the original trophy, so they began looking at similar awards from the 1963-64 racing season.
The Hall was able to find a replica trophy that closely resembles the one awarded at Speedway Park in 1964. They invited Scott's family to Georgia so they could accept the long-overdue trophy on Wendell Scott's behalf. Another sentimental touch was the Hall recreating the classic No. 34 powder blue Chevrolet that the legendary racer drove during his historic victory.
On Saturday, October 15, 2010, Wendell Scott's family accepted the replica trophy honoring his win in 1964. The ceremony happened at the Golden Isles Speedway because Speedway Park is closed. The family thanked everyone for the tireless work they did to bring this to fruition.
"We do realize you have put forth a lot of effort, and the respect you have shown to our father will forever be embedded in our hearts," said Sybil Scott, Wendell's daughter, per Jacksonville.com.
Wendell Scott's historic NASCAR win was marred with racism, ruining what was supposed to be the best moment of his racing career. He wouldn't see the trophy he so rightfully deserved, but his family never stopped fighting to bring it to its rightful place. Now that they have the trophy, Scott finally has what he rightfully deserved.
"He wanted that trophy so much. Now he has it," said Wendell Jr., Scott's son.