Wendell Scott Was a Trigger Pull Away From Ruining His Historic NASCAR Career
In NASCAR's history, only two Black drivers participated full-time at the league's highest level. Bubba Wallace is the most recent, but the one before him was over half a century ago. Wendell Scott was the first full-time black NASCAR driver, joining the Grand National division, now the Sprint Cup Series.
During his career, Scott had to overcome a lot. He often faced discrimination from other drivers and NASCAR officials. Wendell Scott was a trigger pull away from destroying his career during a NASCAR race.
Wendell Scott's career as a NASCAR driver
Before Wendell Scott became a full-time NASCAR driver, he was racing in lower-level leagues in his hometown of Danville, Virginia. He found a lot of success, winning 128 races in the Dixie Circuit. In 1959, he won the Virginia State Sportsman title after winning 22 races that year according to MotorsportsHallofFame.com.
However, Scott would have to wait for his time in NASCAR. That didn't stop Scott, as he continued to succeed at racing in other leagues and competitions.
After years of being told no, Scott finally received his NASCAR license in 1961, according to Autoweek. Being the first Black driver during segregation meant that hatred would be headed his way.
Scott was a strong individual, persevering through most of the offensive remarks and attacks. One incident almost pushed Scott over the edge, which could've cost the driver his life and Scott's hard-earned career as a racer. 
Wendell Scott pulls a gun on an opposing driver during a NASCAR race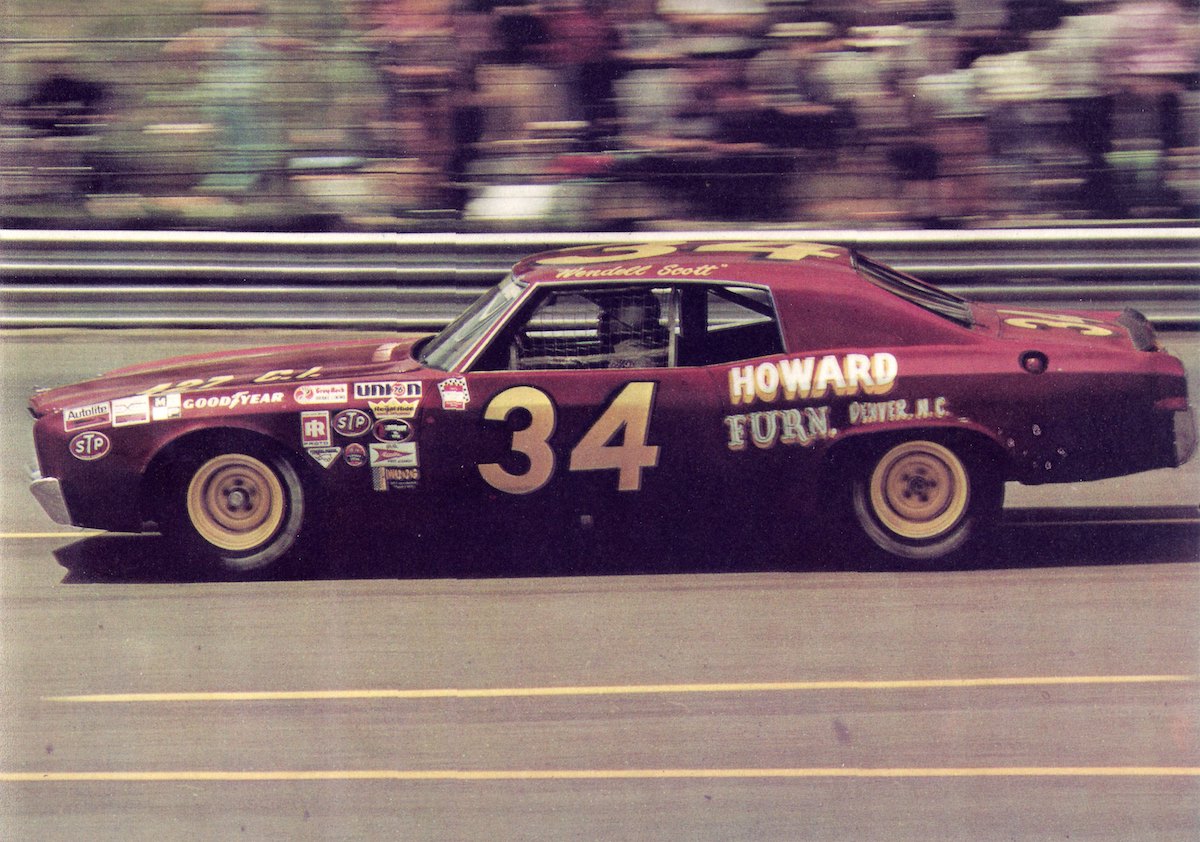 In 1962, Wendell Scott was in Savannah, Georgia for a race. He bought a car from fellow racer Jack Smith, which was typical for him. Scott didn't have much money and often bought cars from people and modified them into powerful racing machines.
Smith held the record for the fastest lap at the track. In his modified car, Scott shattered Smith's record. The two racers didn't get along, often butting heads, according to GreatBlackHeroes.com. Racing legend Joe Weatherly came over to apologize to Scott for Smith's antics.
"Wendell, I just came to apologize for the rest of the stupid sons of b——, " Weatherly said per GreatBlackHeroes.com.
For the most part, Scott kept his animosity toward Smith inside. However, everything boiled over in a race during the 1962 season.
After wrecking Scott during a race, Smith pulled up beside him. He began pointing his finger at Scott and yelling at him. Scott, who had his gun at the time, pulled it out, aiming it at Smith. Seeing the weapon, Smith hit the brakes and fell back. After that, Scott had no more issues with Smith.
"I never had no more trouble out of him [Smith]," said Scott.
Wendell Scott: A NASCAR pioneer
That situation shows that Wendell Scott didn't put up with any mess from his opponents. Scott would hold his own against his fellow drivers, despite a lack of money and resources. He came away with one win during his career, winning at Speedway Park in 1963. That is the only win by a full-time Black NASCAR driver in the sport's history.
During his sensational career, Scott appeared in 495 races at NASCAR's highest level. For his career, he had 147 top-10 finishes and placed in the top-five 20 times.
Wendell Scott is a true pioneer, becoming the first Black full-time driver in NASCAR. Being a pioneer isn't for everyone, as Scott endured racism, discrimination, hate speech, and death threats. Thankfully, Scott didn't pull the trigger on Smith in 1962 or we would've missed out on what was a groundbreaking and historic career.