Were the Dallas Cowboys Ever This Bad Under Jason Garrett?
The Mike McCarthy era is a complete bust. The 2-7 Dallas Cowboys is not simply below expectations; they're in a disastrous position, plagued by injuries in their starting lineup. Yet even when Dak Prescott was healthy and pivotal players were ready to go, things didn't look good. There were questions about whether Prescott was the problem, dashed once his absence proved the contrary. Cowboys fans can't help by ask, "Could former head coach Jason Garrett have done any better?"
Why Jason Garrett had to go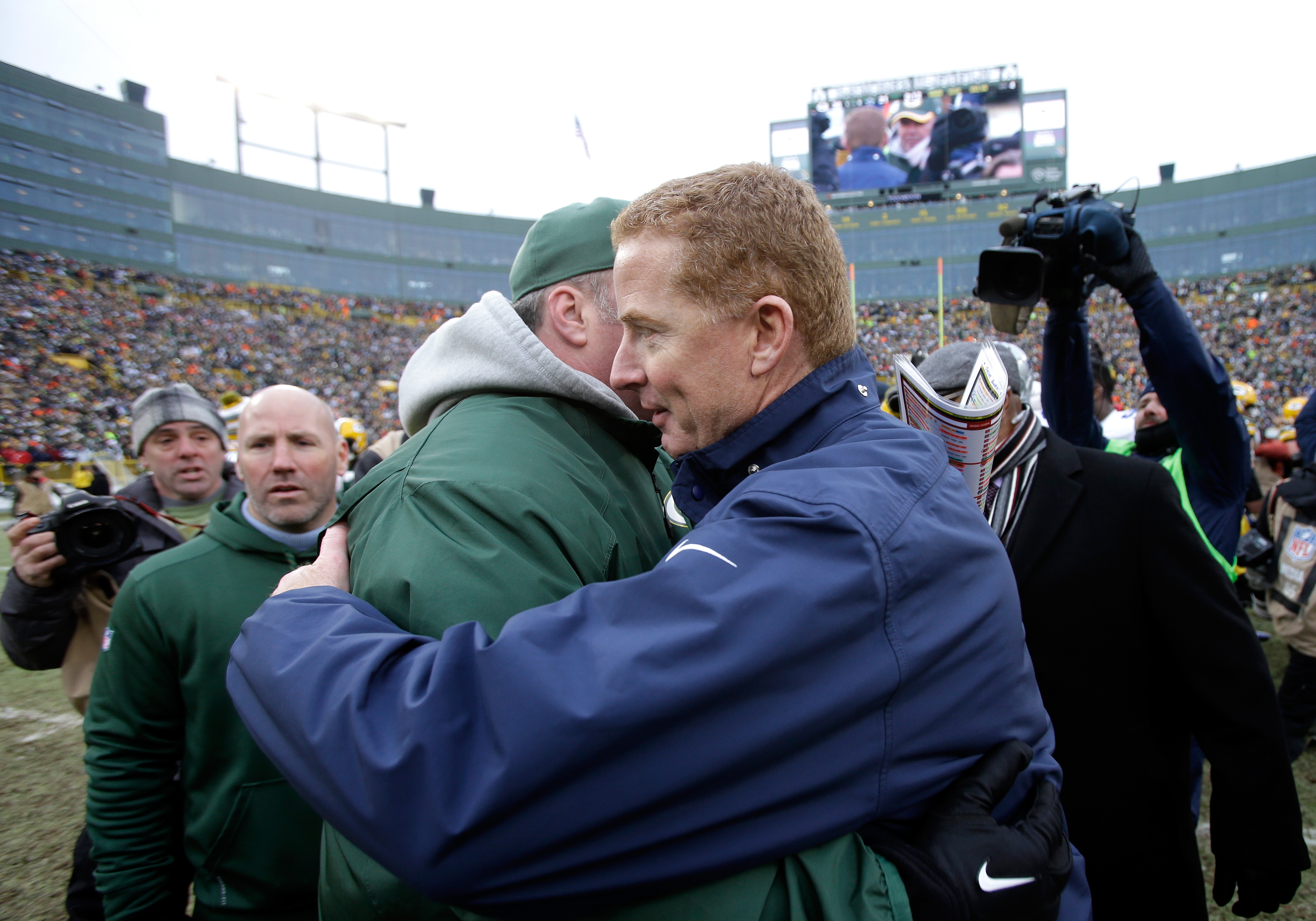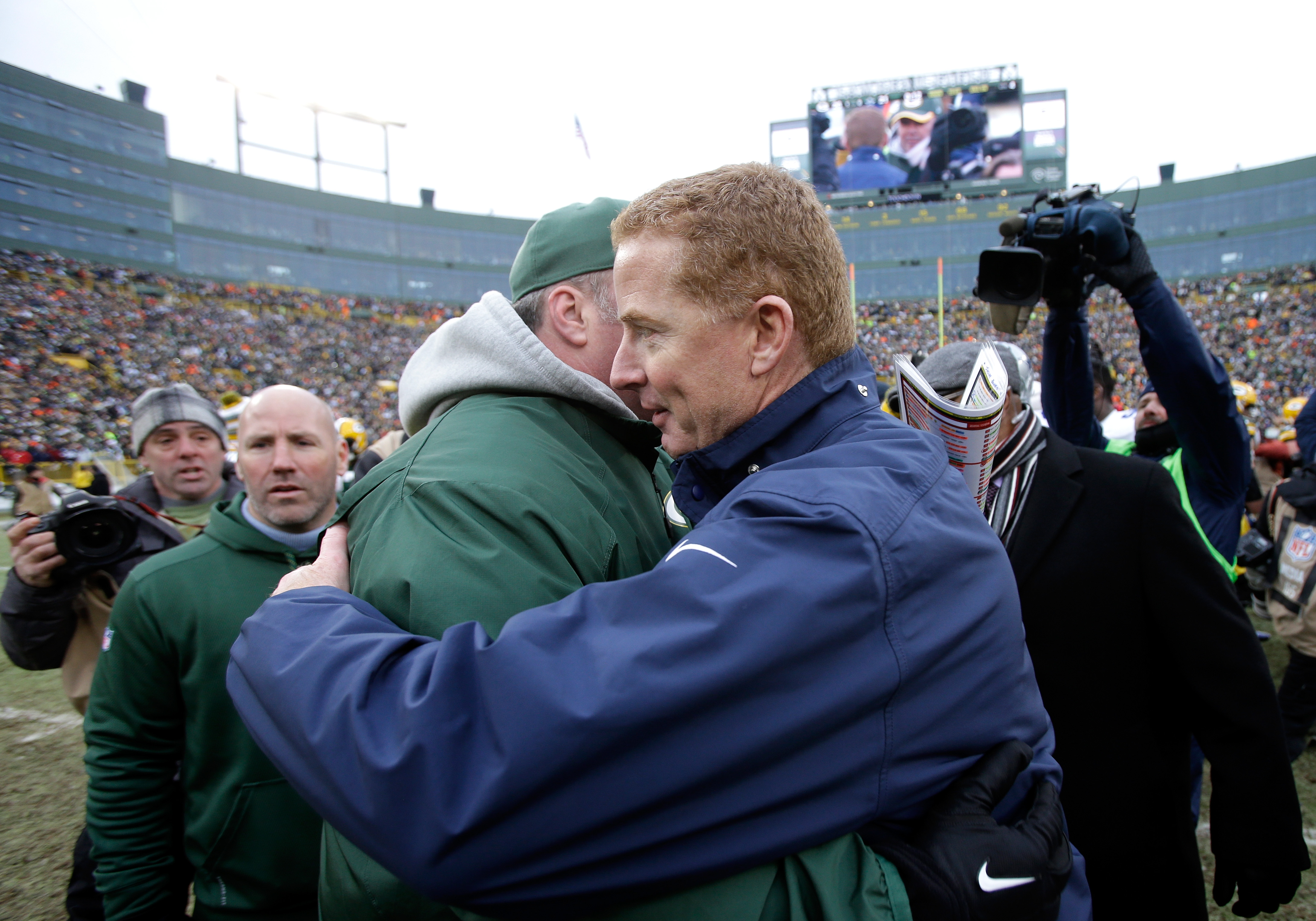 Just a year ago, it would be unimaginable to craft a take that the Cowboys would be better off sticking Garrett for another year. Now that America's team is .222, unable to win a single away game, the narrative has shifted ever so slightly. Prescott, in particular, is rumored to be crushed to see Garrett go.
There was clearly no love lost between the two. Even the most hardened Garrett hater felt something watching a panicked Garrett rush to his former QB1 at the sight of that horrible season-ending injury, as Insider reports. But after 13 years coaching in some capacity in Dallas, often leading much-hyped lineups to underperforming slumps, it was clearly time for Garrett to move on.
Garrett's nightmarish 2015 season
The 2019 season was defined by a muted sort of disappointment. The distinct feeling was, with weapons like Prescott, Ezekiel Elliott, Dez Bryant, and Amari Cooper, Garrett should've accomplished so much more than an 8-8 run, Fort Worth Weekly reports. A head coach should add value to athletes like that. Garrett seemed to make them worse.
Garrett's worst moment, the one that had many observers calling for a full reset of the coaching staff, was back in 2015. That infamous season, as SB Nation reports, was riddled with injuries to almost every one of the most talented and pivotal players on the team. That awful 4-12 season started 2-0, giving America's Team hope. It went straight down the drain from there.
That Week 2 win turned out to be Garrett's biggest loss. Both Romo and Bryant were knocked out of the season by injuries. There were no wins until Romo recovered enough to play, winning Week 9 against the Miami Dolphins. Hope reignited, then was snuffed out when Romo was hurt again, out of the season for good. Much of this wasn't Garrett's fault, but his later performances with healthy squads reflected poorly enough on him that his dismissal made sense.
Are the 2020 Cowboys in worse shape than the team under Garrett?
That horrible 2015 under Garrett is one of the low points of the franchise's entire history. There's a chance that, in McCarthy's first year, things have already taken a turn for the worse. But what makes it seem so bad for McCarthy is that, before Prescott's injury, the Cowboys were already performing under expectations.
Now, an ESPN projection has the Cowboys going winless for the rest of the year. Tackles Tyron Smith and La'el Collins, and Tight end Blake Jarwin are all sidelined until next year. These injuries will be how McCarthy mounts his defense against criticisms. He had to try to do as much as he could with a team depleted to an absurd degree.
But it's clear that the problems — going back to his unimpressive final years with the Green Bay Packers — are exacerbated by McCarthy himself. By the time players seemed to shrug as backup QB Andy Dalton took on a gruesome concussion, it was clear McCarthy had lost control of his locker room. Garrett shouldn't have been fired over what happened in 2015. But McCarthy is showing clear signs that he's not capable of handling a team under this kind of pressure.