What Alex Rodriguez Learned From the Worst Moment of His MLB Career
Alex Rodriguez is one of the best players of the modern MLB; he could do it all. But Rodriguez's career had its fair share of black marks. The now-retired shortstop/infielder has had some time to reflect on the errors he made in his MLB career. Here's what Rodriguez learned from the very worst moment.
Alex Rodriguez's MLB career
An 18-year-old Rodriguez broke into MLB with the Mariners in 1994. He played with Seattle until 2000, when he signed a then-record $275 million, 10-year deal with the Texas Rangers. Rodriguez's tenure with the Rangers resulted in incredible offensive numbers but didn't translate to on-field success for the team.
Only three years into the deal, the team tried to trade him to the Boston Red Sox. The Major League Baseball Players Association nixed the deal because Rodriguez attempted to take less money. So, the Yankees swooped in and dealt for the young athlete. 
While he had several notable low points in New York (more on those to come), he also won two Most Valuable Player Awards and was instrumental in the team's 2009 World Series championship. Here are Rodriguez's career accomplishments: 
696 home runs
3,115 hits
.295 batting average
2,086 RBI
329 stolen bases
.380 on-base percentage
.550 slugging percentage
Three-time Most Valuable Player
Two-time Gold Glove winner
One batting title 
Rodriguez's low points
While Rodriguez was one of the league's standout talents, he also had some embarrassing points in his career. Three, in particular, stand out:
A bench-clearing brawl with the Red Sox in 2004, when he engaged in a fistfight with Boston catcher Jason Varitek
During Game 6 of the 2004 American League Championship Series, Rodriguez appeared to slap the ball out of pitcher Bronson Arroyo's hand as he ran to first base. Rodriguez was called out. 
The Yankee violated league rules multiple times concerning the use of performance-enhancing drugs.
Moments like these followed Rodriguez around his entire career. No matter what he did with his bat, the polarizing player received more attention due to incidents like these.
What Rodriguez learned from the worst moment of his MLB career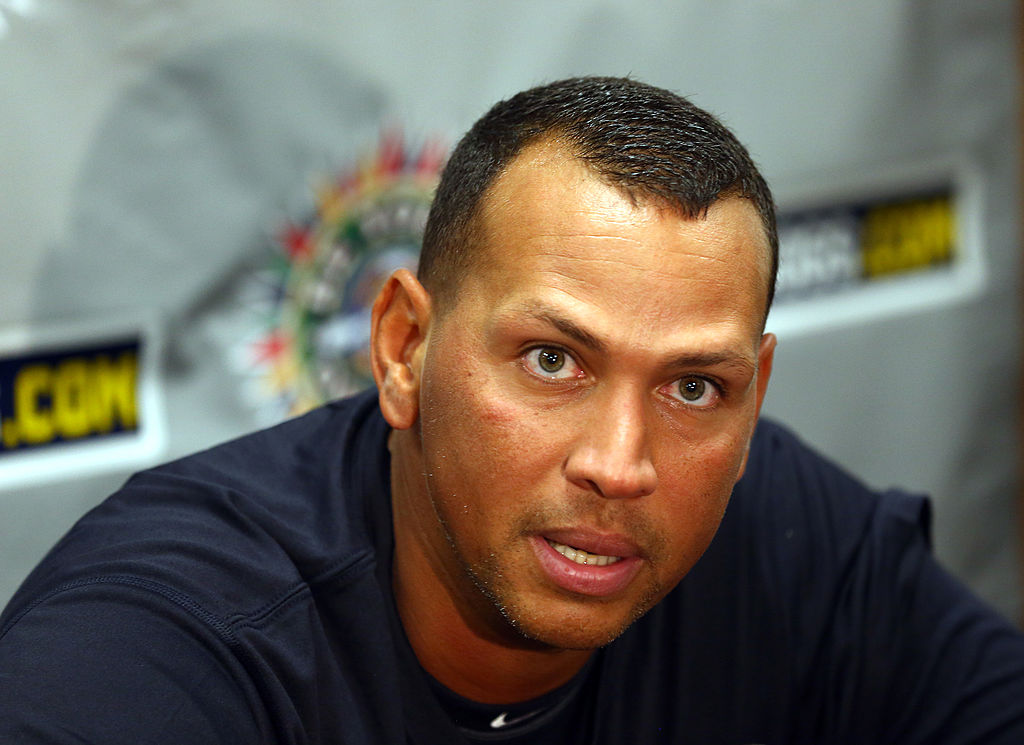 Speaking at the 2019 Inc. 5000 conference, Rodriguez discussed his year-long suspension from baseball due to the use of performance-enhancing drugs. This was undoubtedly the worst moment of Rodriguez's MLB career, but he tried to learn from it.
As Inc.com explained, the experience was a "self-implosion" for the then-38-year-old, and he spent "a lot of long, lonely nights staring into a mirror." Rodriguez said he eventually knew he needed to own up for his mistakes and stop resisting the accusations.
The retired MLB player said this epiphany has helped him be a better businessman and investor. "He looks for entrepreneurs who have a sound business strategy but also show a 'winning spirit' and a tangible level of grit," according to Inc.com.
Rodriguez currently has an advising job with his former team, the Yankees. He's also an analyst for ESPN's Sunday Night Baseball and Fox's playoff coverage. While he can never undo his mistakes, the 44-year-old has accepted accountability.
Rodriguez may never get into the Baseball Hall of Fame, but he'll always have a role in the game.