What Chiefs Safety Tyrann Mathieu Did When His Sister Told Him to Get a Real Job
Tyrann Mathieu's relationship with football has been fraught. Both personal issues and legal problems have led to periods where the all-pro safety has felt alienated from the game. It's hard to imagine, seeing the way the "Honey Badger" plays the game today. At one point, things were so bad that football became a lesser concern. Mathieu's family was deeply worried. His sister wanted the future Chiefs star to consider a life outside of the game, and she had good reason to feel that way.
How the 'Honey Badger' got kicked out of school
Mathieu earned his nickname from the incongruity between his ferocious strength and his 5-foot-9 frame. At just 190 pounds, he's not the kind of person an NFL scout can size up at a glance. Once you see him play, like the animal from which he got his moniker, Mathieu is undaunted by far larger players. And he usually comes out of each clash with the upper hand.
That drive was fueled by a difficult childhood. His father went to prison on a life sentence for murder, and his mother was almost completely absent from his life. Mathieu was raised instead by his grandparents, and later his aunt and uncle. They cared for him well, but he never felt like he had a stable family life he saw among his peers.
Throughout Mathieu's high school days, as well as his college ball run at Louisiana State University, his demons haunted him. Substance abuse was an ongoing issue. It culminated in a public and embarrassing arrest. That led to his dismissal from the LSU football team, as ESPN reports, putting his NFL draft prospects into question.
When Tyrann Mathieu's sister told him to 'get a real job'
Mathieu's family was heartbroken by his messy drug offense ordeal. At the time, Bleacher Report illustrated how sensitive this period was for the young safety. His draft prospects were irrevocably harmed by his LSU dismissal. He was now branded as a risky acquisition.
"I remember my sister called me. She was like, 'yo, you might as well get a real job,'" Mathieu told GQ earlier this year. "And I'm just thinking to myself, Wow, [my family] don't really know me. They don't know my drive."
The Arizona Cardinals picked him up in the third round of the 2012 draft, above most expectations. Injuries dragged down his development early on, harming both his reputation and his personal love for the game once more. That was the low point. It was years later — seven long seasons in — when Mathieu finally found the opportunity to turn everything around.
The final stage of Mathieu's redemption: a Super Bowl win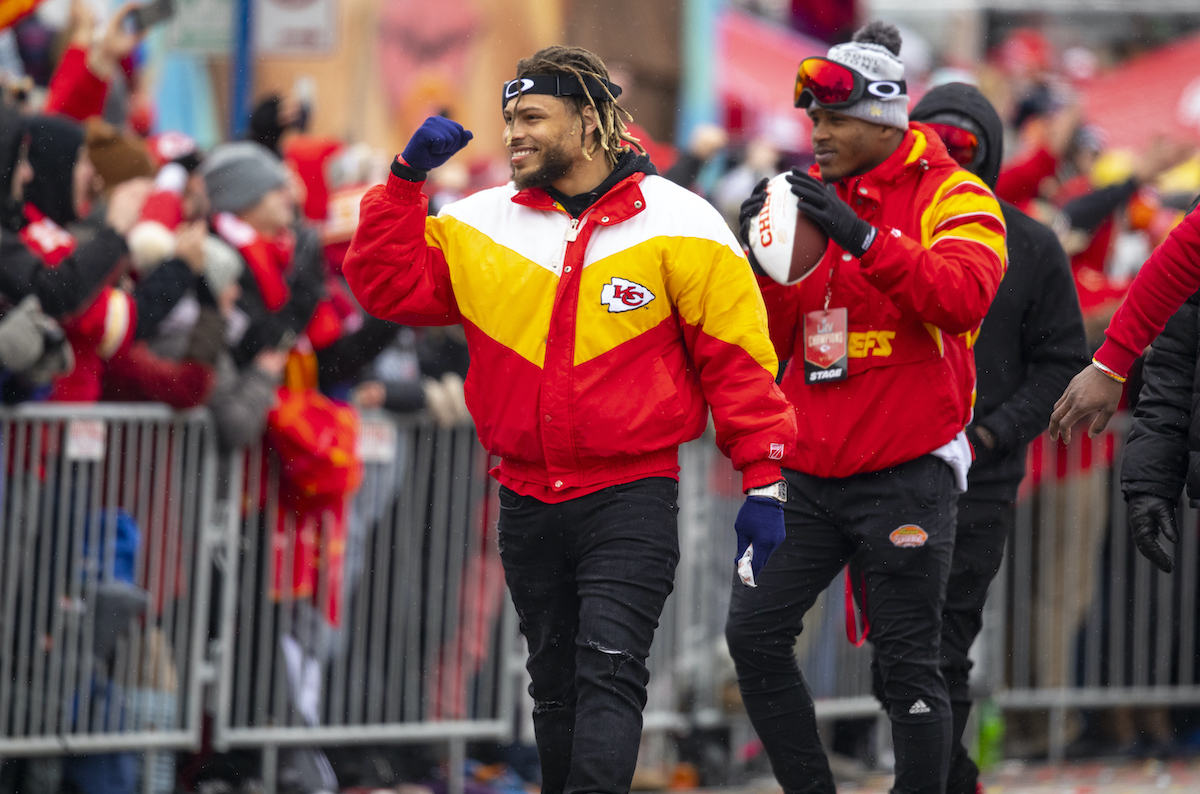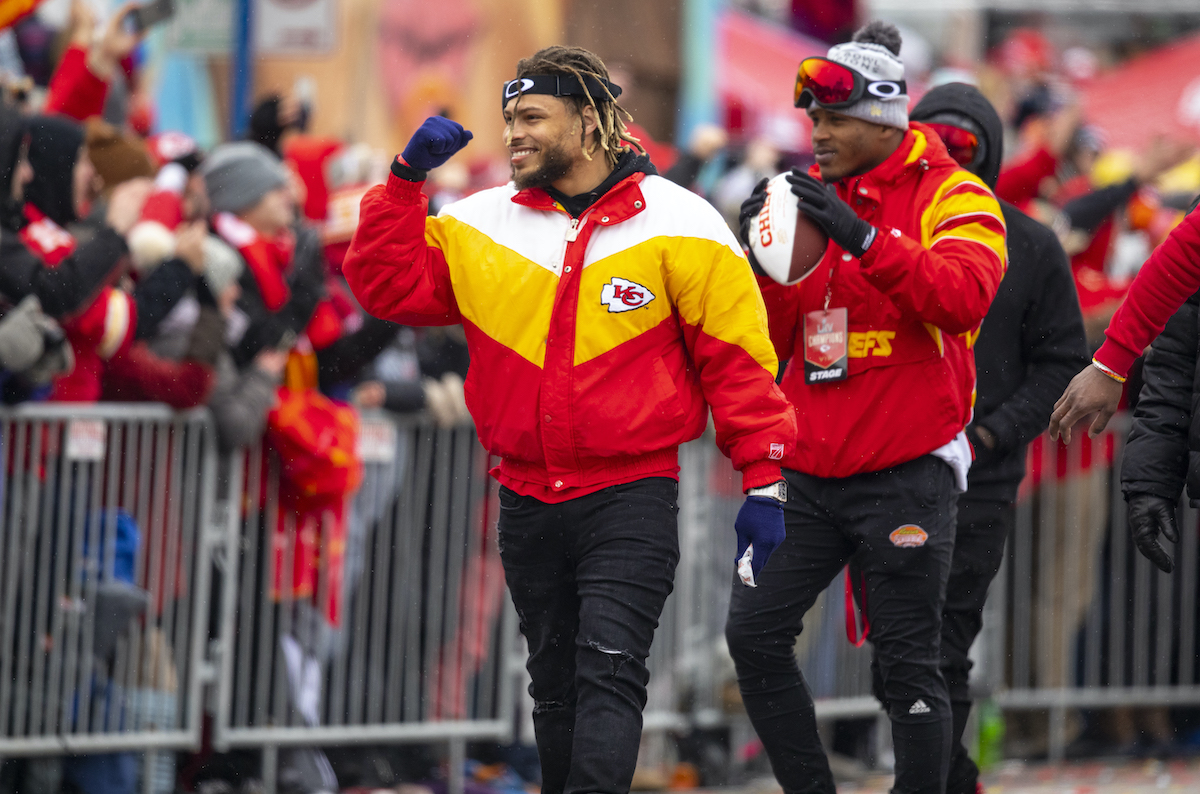 The Chiefs' culture is different. There's a great deal of care reserved for players and staff there, and Mathieu noticed it as soon as he arrived. His teammates had a different attitude toward his struggles than some of his previous experiences. Fully aware of his struggles with mental health, the team provided a mindfulness coach to help Mathieu rediscover himself and his love for the game.
It worked. The Honey Badger was revitalized, helping turn one of the worst defenses in the league into one of the best, as Fansided reports. His impact was thought of so well internally that his teammates voted him the overall MVP of the year. This, on a team where Patrick Mahomes had just justified the biggest contract in NFL history. Mathieu found his love for the game, regained his stride, and received accolades from none other than Deion Sanders for his efforts. He didn't deserve many of the struggles he faced, but the results of his path through life speak for themselves.