What Did the Michael Jordan Love Letter, Which Just Sold for Thousands, Say in It?
Michael Jordan is clearly a global icon. His play on the basketball court captivated the entire world, and still does as The Last Dance documentary proved that he is still very relevant. Jordan himself has ultimately racked up a massive net worth because of all of his success, and a lot of Jordan's memorabilia ultimately sells at a high price. In fact, a love letter written by Michael Jordan recently sold for thousands at auction. What did that letter say, though?
Michael Jordan's play on the court led to him being worth billions
Michael Jordan is the best basketball player to ever play in the NBA. He also helped grow the popularity of the entire league just because everyone wanted to watch him play.
Jordan's NBA resume is one of the greatest ever. He was a 14-time All-Star, a five-time NBA MVP, a six-time NBA champion, and a six-time NBA Finals MVP. Jordan also led the NBA in points per game in 10 different seasons, averaging as much as 37.1 in 1986-87. In his career, Jordan went on to score 32,292 points, which is fifth all-time. He also had a 30.1 career points-per-game average, which is the highest in NBA history. 
Because of Jordan's success on the basketball court, he has made a lot of money off of the court. He has ultimately racked up a massive $2.1 billion net worth, according to Forbes.
With the world's admiration for Jordan, his memorabilia sells for an extremely high price. In fact, a love letter that he wrote just sold for five figures.
A letter written by Jordan just sold for over $25,000
Darren Rovell recently reported that a 20-page handwritten Michael Jordan love letter just recently sold for $25,703.
It was sold off by Iconic Auctions, an auction platform in Arizona, according to Sporting News. Two separate agencies authenticated the letter as it is actually Jordan's handwriting. 
The letter was postmarked on July 11, 1989, and is addressed to Amy Hunter, a former actress and model, according to Sporting News. 
So, what did the letter say?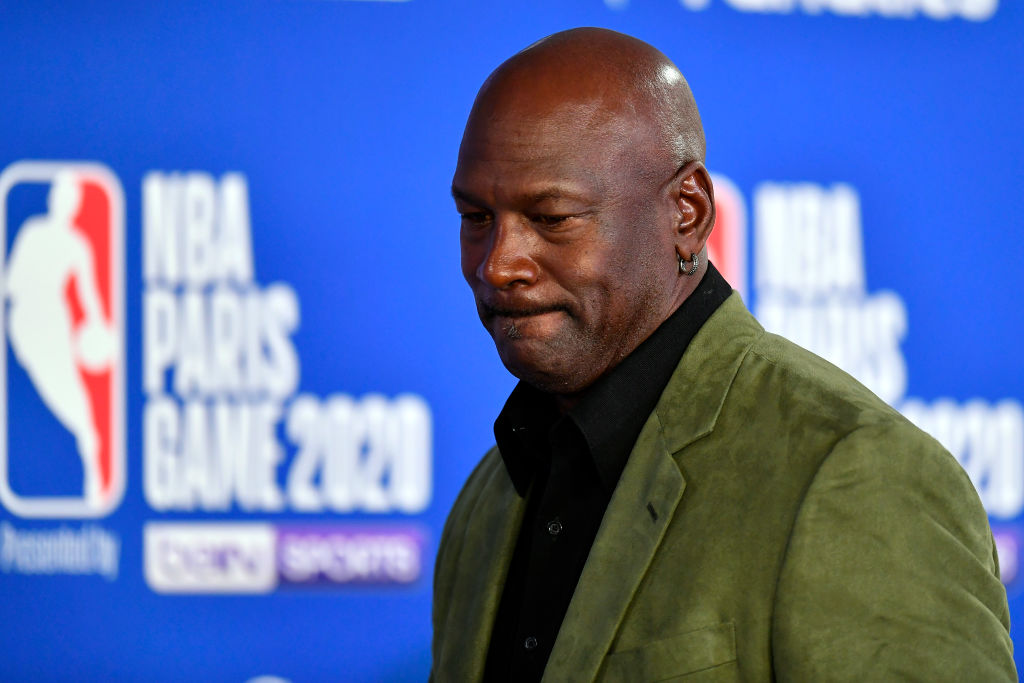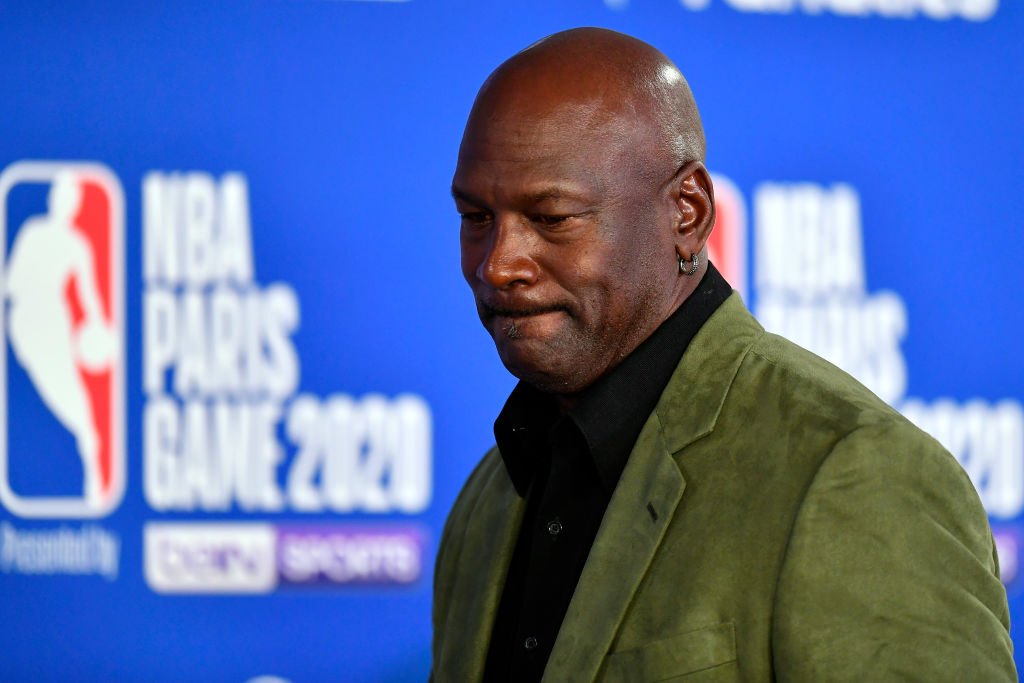 In addition to the letter being postmarked on July 11, 1989, it was also postmarked from Charlotte. However, the auction house noted that Jordan most likely wrote the letter months before that. This is because it is written on stationery from the Guest Quarters Suite Hotel in Troy, Michigan, according to The Baltimore Sun. The Chicago Bulls reportedly stayed there during the 1989 Eastern Conference Finals when they took on the Pistons in May of that year.
Here is a part of what the letter said. 
"Amy, sometimes I am the most selfish person on this earth because for one whole year all I thought about was Michael," Jordan writes, according to The Baltimore Sun. "… I admit I made a mistake, but found it difficult to change it. Let's say I do change the mistake. You would not believe the problems we would encounter. It is unthinkable. We wouldn't have a pleasant relationship or a private one. Our business up for opinions by the whole world. This is a pressure I can't live with."

Michael Jordan (in a letter)
When the letter was most likely written, Jordan was just two months away from marrying Juanita Vanoy, according to The Baltimore Sun. Jordan and Vanoy had already had a son at the time and ultimately had two more children together before divorcing in 2006. 
"Amy, if I was Michael Jordan, the ordinary man with a 9 to 5 job, then it wouldn't be hard to admit my mistake," Jordan wrote, according to The Baltimore Sun. "But instead, I am the Michael Jordan who is put on the pedestal and viewed to be the perfect role model. A lot of people, not just kids, but whole families. Can you imagine the responsibilities I have to deal with. Not to mention a baby by a lady who I have loved for 3 1/2 years."
Auctioneer Jeff Woolf said that this is the third time the letter has been sold, The Baltimore Sun reported. Amy Hunter reportedly sold it to a private collector almost 17 years ago; then, the collector sold it in an auction in 2014. The person who purchased it at that auction reportedly bought it for $2,560.
While Michael Jordan's jerseys and rookie cards might sell for a lot of money, people are just as curious about his love interests. Anything to do with Jordan will most likely sell for high prices for a very long time.
Stats courtesy of Basketball Reference