What Do Uniform Numbers Mean in the NFL?
Athletes in some sports have been known to go to extremes to secure their favorite number to adorn their uniforms. After joining the Texas Rangers in 2011, future Hall of Famer Adrian Beltre bought teammate Julio Borbon a Rolex as a favor for giving up his number 29 — Beltre's customary pair of digits. Same goes for Deion Sanders who went the extra mile and bought Alundis Brice a BMW 325i as a reward for surrendering his number 21 when Prime Time joined the Cowboys in 1995.
Such uniform number wheeling and dealing are common in many sports, including baseball, hockey, and the NBA. Recently, LeBron James handed over his No. 23 to Lakers newcomer Anthony Davis as a welcome gift and sign of comradery.
In the NFL, however, there are strict rules regarding player uniform numbers. Specific numbers signify certain positions on the field, and a violation of the rule is a dead ball foul. The goal of this strict numbering scheme is to benefit announcers, coaches, and officials who need to keep track of 22 players on the field at any given time. The rules were put in place in 1973, with one amendment made in 2004.
Keep in mind though, for any rule — even in the NFL — there can be exceptions. If a player barks, pleads, or (more likely) goes on social media to campaign for his lucky "out of position" number, it's a wish that's granted often. Just ask Cowboys center Travis Frederick who wears number 72.
The biggest stars wear uniform numbers 1-19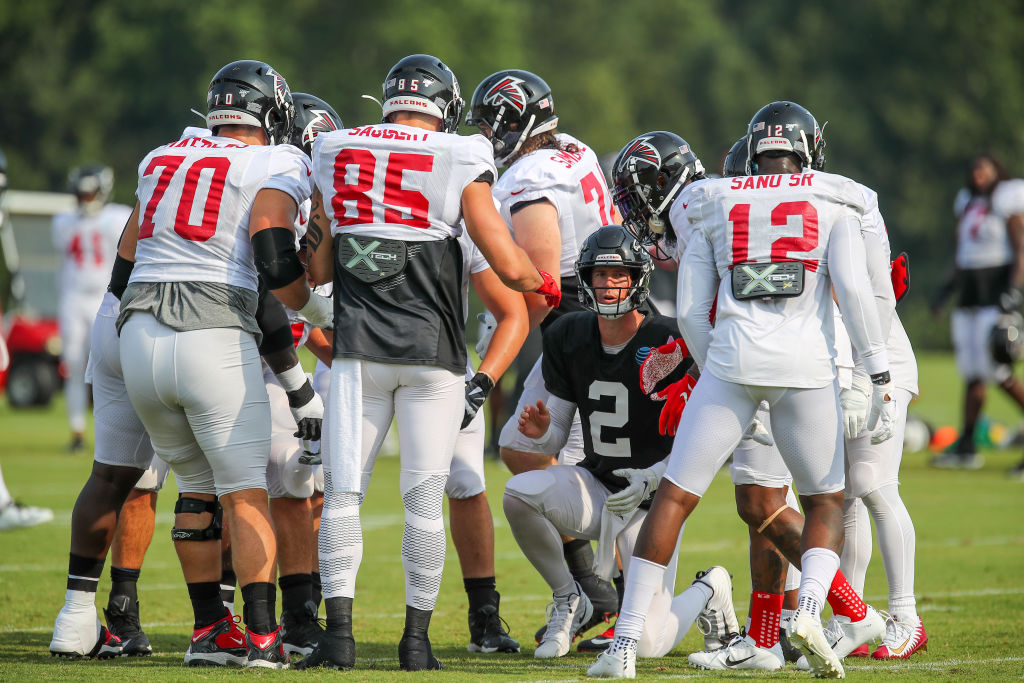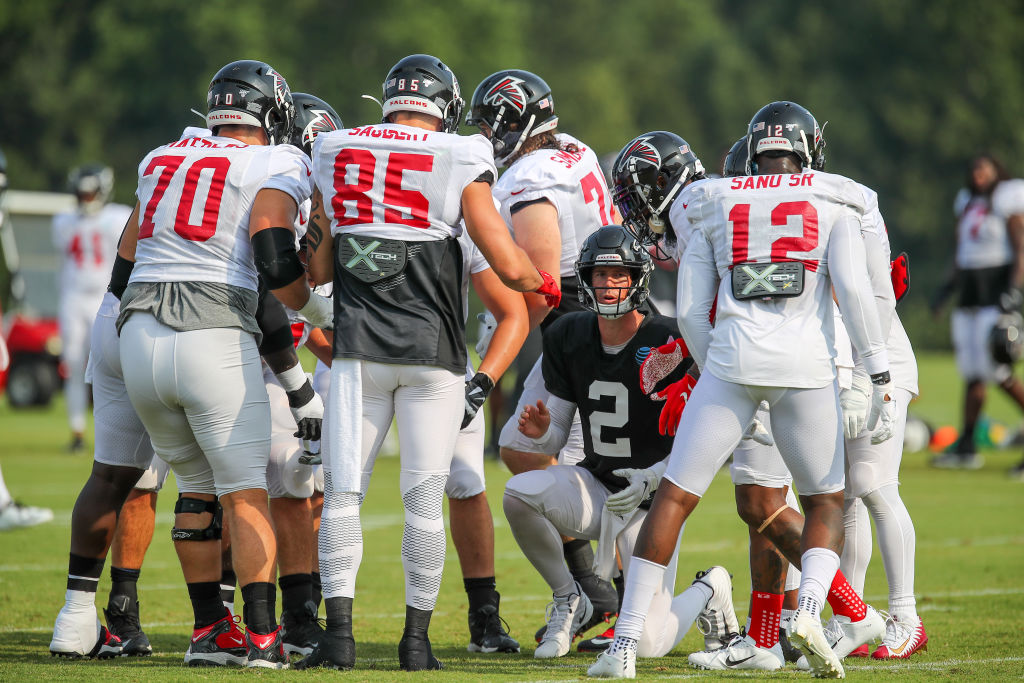 Originally, only quarterbacks, punters, and kickers could wear jerseys with the numbers 1-19. The 2004 rule amendment put wide receivers into the low-number fold. The first wideouts to grab these digits after the rule change were Larry Fitzgerald (11), Randy Moss (18), and Plaxico Burress (17).
By the way, Cam Newton may be the best-known player currently wearing No. 1, but the all-time best wearing that number? Hall of Famer Warren Moon.
The speediest players get numbers 20-49
Uniform numbers from 20-49 are the domain of running backs and defensive backs. Hall of Fame running back Barry Sanders wore No. 20, the legendary Jim Brown had No. 32, and the aforementioned Neon Deion Sanders wore No. 21. In case you wondered, the best number 49 goes to Washington Redskins running back Bobby Mitchell, owner of a well-deserved plaque in Canton, Ohio.
As of 2015, linebackers also could wear numbers 40-49 which only complicates things given that in today's high-speed game, the lines blur between linebackers and defensive ends. So, keep your program handy to tell who's who.
Both sides of the ball get numbers 50-59
Until 2010, only centers and linebackers could wear these 10 uniform numbers, but nine years ago, the NFL added 60-79 to the allowed numbers for NFL centers. Today, centers are across the board with Jason Kelce of the Eagles wearing No. 62, Matt Skura of the Ravens with No. 68, Mason Cole of the Cardinals with No. 52 on his back, and Alex Mack of the Falcons with No. 51.
In 2010, the NFL began to allow defensive linemen to wear 50-59, but given the linebacker-defensive end crossover previously discussed, linebackers — such as Sean Lee of the Cowboys — can fall into the 50s.
And then there's Jim Otto, considered to be the greatest center in NFL history. Otto wore the "00" for his surname and wore it proudly with the NFL's blessing.
The men in the trenches get numbers 60-79
In addition to some centers, these set of numerals belongs to offensive and defensive linemen. Eagles great Chuck Bednarik (the last of the superstar two-way players) proudly wore number 60 while Hall of Fame offensive lineman Roosevelt Brown had 79 on the back of his jersey.
Here's who 'receives' numbers 80-89
Wide receivers (who have the option of 10-19 and 40-49) are assigned these higher digits which often can be seen running by defensive backs on the way to the end zone. Some of the best flankers and tight ends have proudly worn these numbers including Jerry Rice (80), Mike Ditka (89) and T.O. (81).
Uniform numbers 90-99 go to the defense
The high rent district of NFL jersey numbers belongs to defensive linemen and linebackers. Included in this illustrious group are Reggie White (92), Defensive Tackle, John Randle (93) and Philadelphia Eagles All-Pro, Fletcher Cox (91).