What Does Quarterback Alex Smith's Famous Phrase, 'Just Live' Mean Exactly?
Alex Smith has had a successful, if unremarkable, career in the NFL. He was the top overall pick in the 2005 draft, and he is still hanging around in the league in 2021 and has played for just three teams to date, despite some people thinking he's been a journeyman quarterback. The Washington Football Team recently released the 36-year-old veteran, who is coming off a season in which he won the NFL's Comeback Player of the Year Award.
He suffered what was thought could be a career-ending leg injury in 2018, and he missed all of the 2019 season for the injury and subsequent infection that resulted from the surgery. He returned to the field last season with a new mindset, thanks to the adversity he endured from the injury.
Alex Smith experiences anxiety in the NFL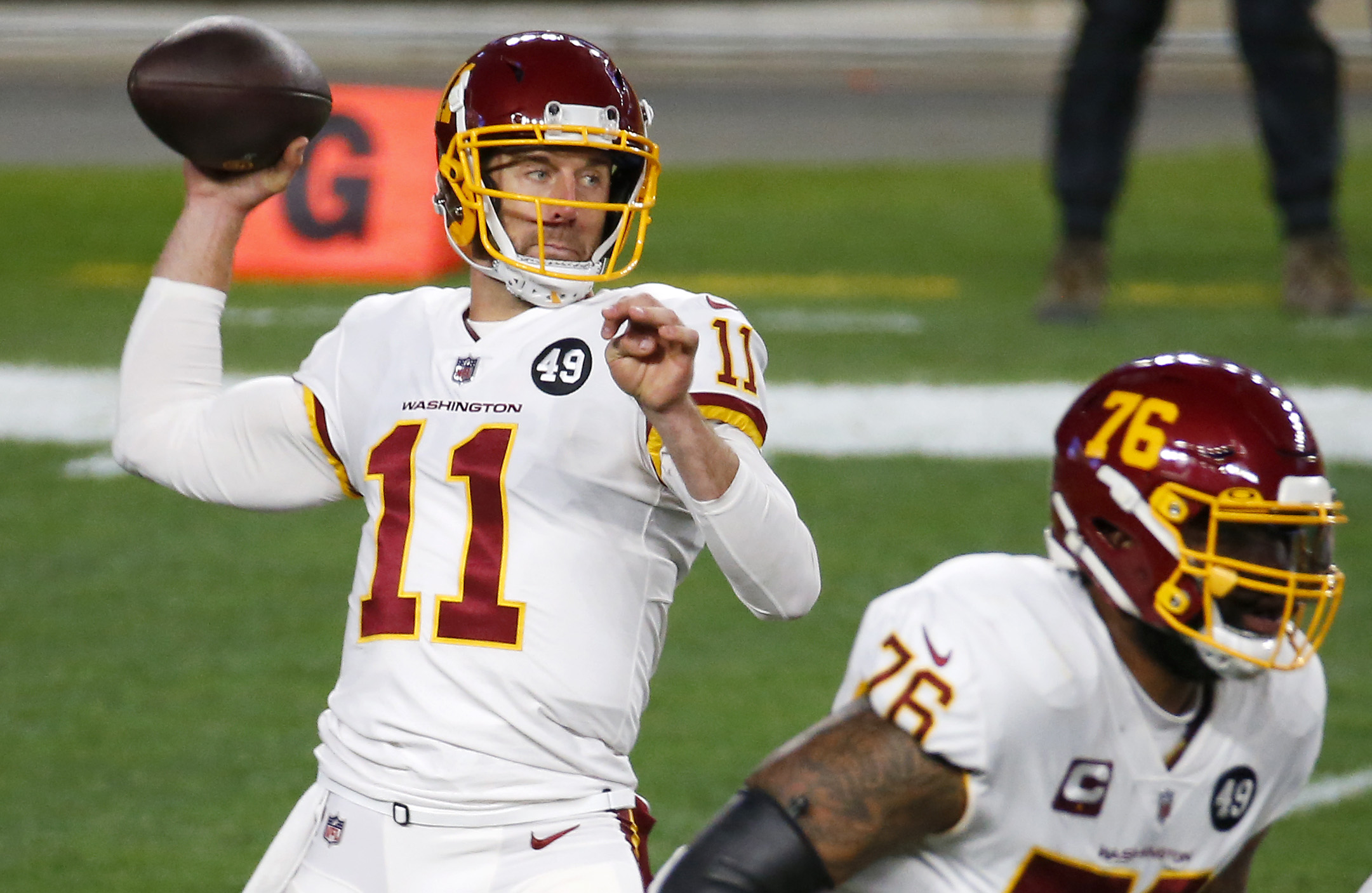 GQ spoke with Smith about his career and his comeback season. In the interview, Smith spoke about experiencing anxiety when he entered the league out of Utah.
He was a young player who the 49ers had just selected with the No. 1 overall pick, which stressed Smith because he felt like he had to "justify [his] draft status," which "consumed" him and "became this just downward cycle."
The anxiety popped up again more recently when Smith suffered his horrific leg injury. He admits doubting if he'd be able to play again, which took his mind "down dark paths and having a lot of negative self-talk."
Alex Smith learns the phrase "just live"
RELATED: Which Current NFL Players Are Going to the Pro Football Hall of Fame?
When he was a young quarterback with the 49ers, Smith would watch the backup linebackers on the team, who were "nuts" according to him. They'd "get all hyped up before the game in the locker room" and run through walls behind the end zones on kickoffs.
A couple of them would walk around saying they're "going to live today" and challenge their teammates by asking "are you going to live today?" Smith admits to not understanding what they meant at the time, but as he got older and matured, he learned what that means — "to just live."
Be in the moment, and take advantage of the opportunities you are given in life, which for him means going out onto the gridiron every Sunday and playing football, which doesn't last forever for any player.
You don't know when it's going to end, and that is not always in your control, so Smith started telling himself all the time to "just live. Just go out there."
A new philosophy post-injury
Alex Smith talks about when he started to rehab his injury and start to do more things, it became "a little bit more about flipping" the negative mindset he was experiencing and taking him down the dark paths. He describes just being able to stand again as being "amazing," and was happy when he started walking again because he wasn't sure if he'd be able to do that after the injury he had suffered.
That was when he really started to embrace the "just live" mentality, knowing that he is closer than ever to his playing career coming to an end. Having these significant milestones post-injury was, for him, a reminder "of the mindset and attitude, trying to live up to that one day at a time."
He even incorporated it into his speech when he was named the Comeback Player of the Year, which could very well be the last significant honor he achieves in the NFL. When Smith spoke about the award at the NFL Honors ceremony the day before the Super Bowl, he ended his speech with the words "just live," which likely served as a reminder to himself to continue doing that but also as advice to everyone listening to his speech to do the same.