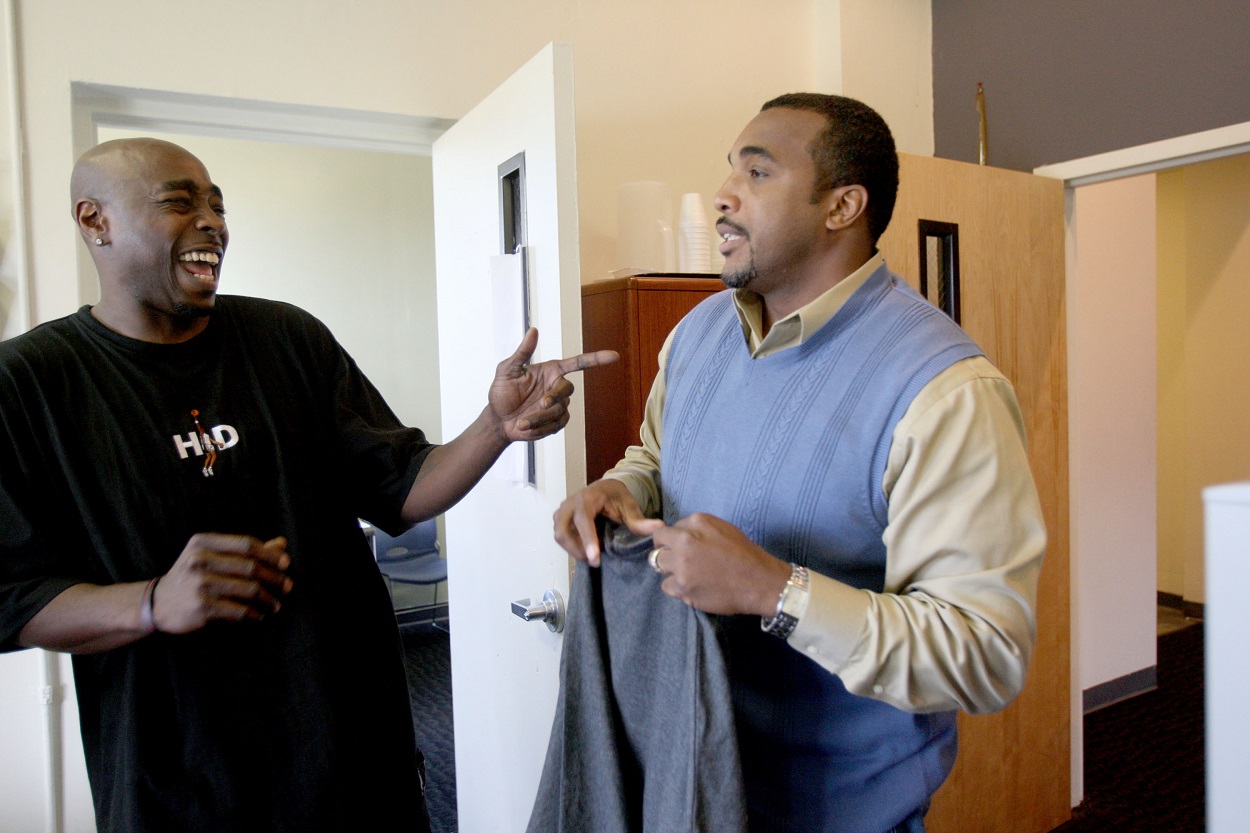 What Happened to 'Hoop Dreams' Stars William Gates and Arthur Agee?
A look back on the 1994 film 'Hoop Dreams' and where its two subjects, former basketball stars William Gates and Arthur Agee, are today.
Now more than a quarter-century old, Hoop Dreams is just one of those sports documentaries that will continue to stand the test of time. A brilliant piece of filmmaking that was originally set to be just a 30-minute short for PBS, the 1994 film that followed the lives of Chicago basketball players William Gates and Arthur Agee became one of the most highly-acclaimed sports documentaries of all time and will live on forever as it was selected for preservation in the National Film Registry of the Library of Congress in 2005.
Hoop Dreams followed Gates and Agee, who both grew up in poor neighborhoods in Chicago, from the time they were scouted by St. Joseph High School in suburban Westchester, a school that launched the career of former Detroit Pistons star and two-time NBA champion Isiah Thomas, to the time the duo graduated and slightly beyond.
But it wasn't just basketball that was covered in the film, which is what made it so phenomenal. It tackled poverty, social class, race, education, family values, and everything in between in telling the story of these two families.
So where are William Gates and Arthur Agee today?
William Gates was the more heralded star of 'Hoop Dreams'
It was clear from the get-go that William Gates was the more heralded subject of Hoop Dreams as he drew comparisons to Isiah Thomas and started on the varsity squad as a freshman, which doesn't often happen at St. Joseph…or really any high school for that matter.
He was considered one of the top guards in the nation before injuring his knee, which limited him to just eight games as a junior, and was really never the same player after that. Gates was still offered a scholarship at Marquette but averaged just 3.7 points in 85 games with the Golden Eagles over the course of three seasons.
Arthur Agee was kicked out of St. Joseph but led Marshall to the Illinois state tournament
While William Gates was seen as the bigger star of Hoop Dreams as a freshman at St. Joseph, Arthur Agee actually went further in the Illinois state basketball tournament than Gates ever did.
Agee was essentially kicked out of St. Joe's as his family couldn't afford the costly tuition and, unlike Gates, he didn't have a family sponsor to keep him there as he wasn't seen as a major prospect. He transferred to inner-city Marshall, where, as a senior, he led the Commandos to the 1991 Public League championship (anyone who knows Chicago basketball knows what a big deal that is), which earned them a trip to the Illinois state tournament, where they finished third.
With no big-time college offers on the table, Agee played two seasons at Mineral Area College in Missouri before finishing his college career at Arkansas State, where he averaged 8.1 points and 3.8 assists in 55 games for the Red Wolves.
Where are 'Hoop Dreams' stars William Gates and Arthur Agee today?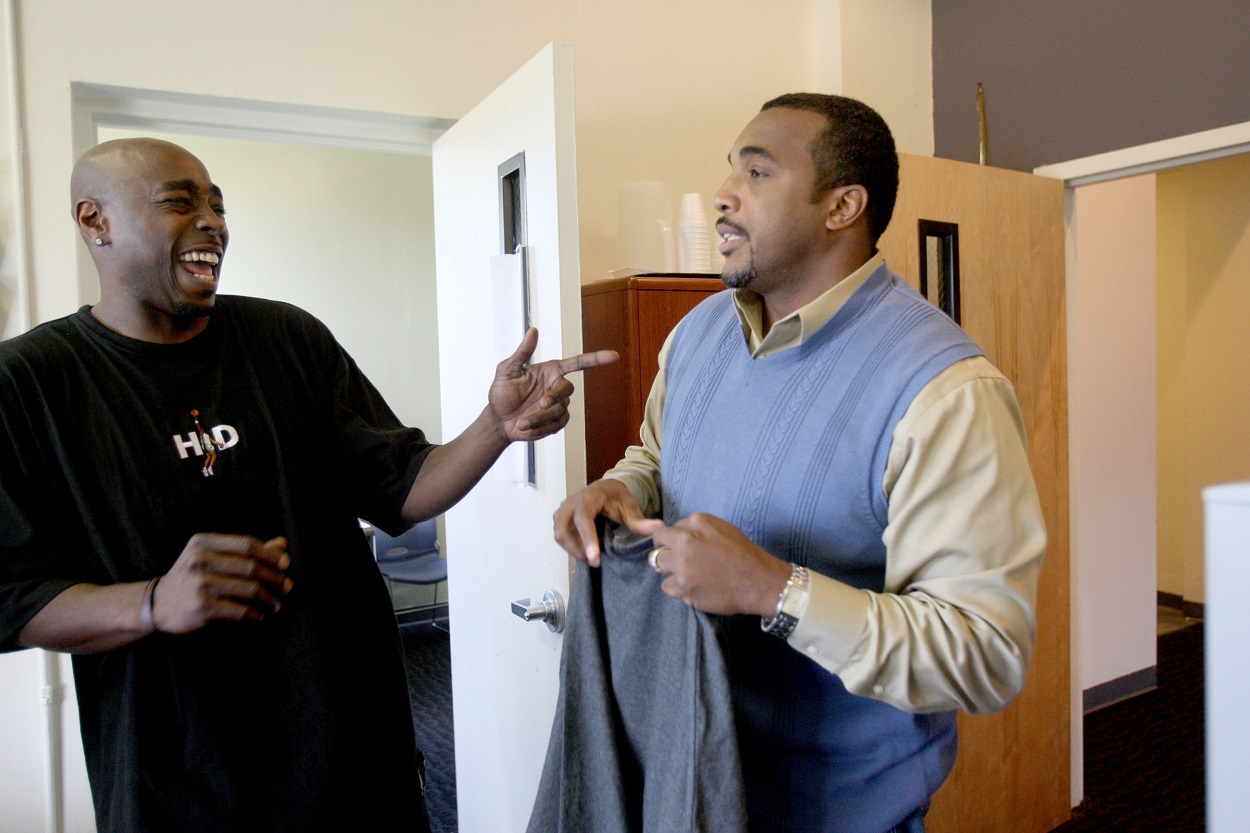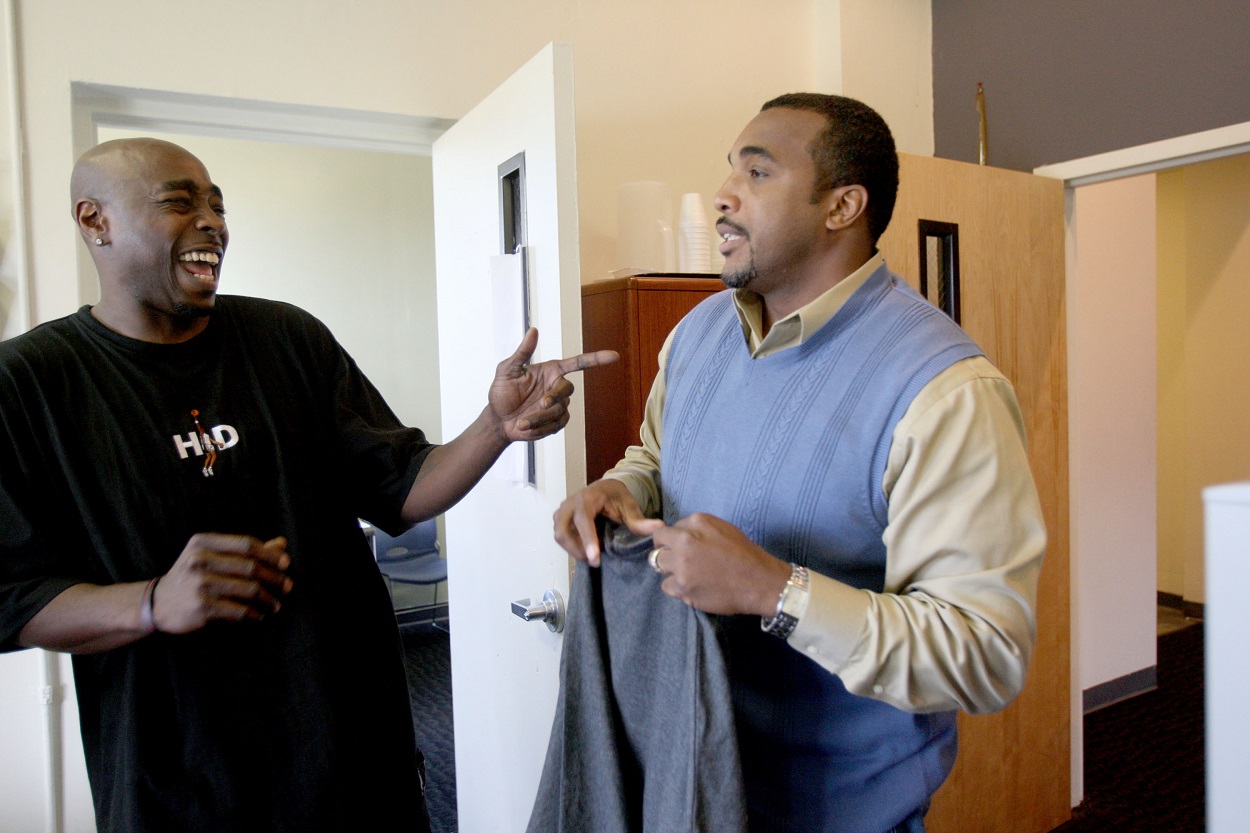 While neither William Gates nor Arthur Agee ever played in the NBA, Gates actually did get his chance. In 2001, he actually worked out with Michael Jordan, who was preparing for his NBA comeback with the Washington Wizards. According to the Washington Post, MJ promised Gates a tryout with the team but Gates broke his foot. After he healed, he also tried out for the Chicago Bulls but nothing came of it.
Gates, who is now 49, went on to get his Bible degree and served as a pastor at a community center in the Cabrini Green neighborhood in which he grew up until 2012, at which point he moved his family to San Antonio, where he coaches AAU ball — his squad is fittingly known as Team Hoop Dreams — and all three of his sons played for him, according to CNN. His eldest son, William Gates Jr., received a scholarship to Furman University and played parts of two seasons for the Paladins before returning to Texas to finish his college career at Houston Baptist.
As for Arthur Agee, he actually did play pro ball for a short time, just not in the NBA as he suited up in the now-defunct USBL before a short stint with the Harlem Globetrotters. He got into acting and has picked up some small roles from time to time over the years, serves as a motivational speaker on occasion, and also designs and sells apparel inspired by Hoop Dreams.
Stats courtesy of Sports Reference