What Happened? NASCAR Cup Series Driver Denny Hamlin's Third Consecutive Championship 4 Run Turns Dismal During Final Restart at Phoenix Raceway

NASCAR Cup Series driver Denny Hamlin certainly will relive the final Championship 4 restart numerous times during the offseason.
Why did I do that?
What was I thinking?
What happened?
NASCAR Cup Series driver Denny Hamlin emerges from the final pit stop in second place and falls back
On Lap 283 of 312, race leader Martin Truex Jr. entered pit lane for what would prove to be the final stop, followed by final four pilots Hamlin, Chase Elliott, and Kyle Larson.
Eventual Cup Series champion Larson, who was sparked by an 11.8-second pit stop, cruised to the front of the field at the one-mile Phoenix Raceway on Nov. 7.
Coming out of pit row, Hamlin retained his second spot behind Larson, whose pit crew helped him pick up the winning three spots. Truex emerged in third place.
Hamlin tried to create momentum on the restart by driving on the high side, which he had executed effectively through Stage 3. But this time, he couldn't catch Larson and failed to hold back Truex.
Elliott soon followed suit, and Hamlin fell to the fourth position.
Hamlin finished first among all Cup Series drivers throughout the season with an average running position of 7.4. As one of the circuit's most consistent pilots, Hamlin my rue the restart during the offseason, but he still had time to chase the elusive title.
Hamlin makes a final charge in the final 10 laps of the NASCAR finale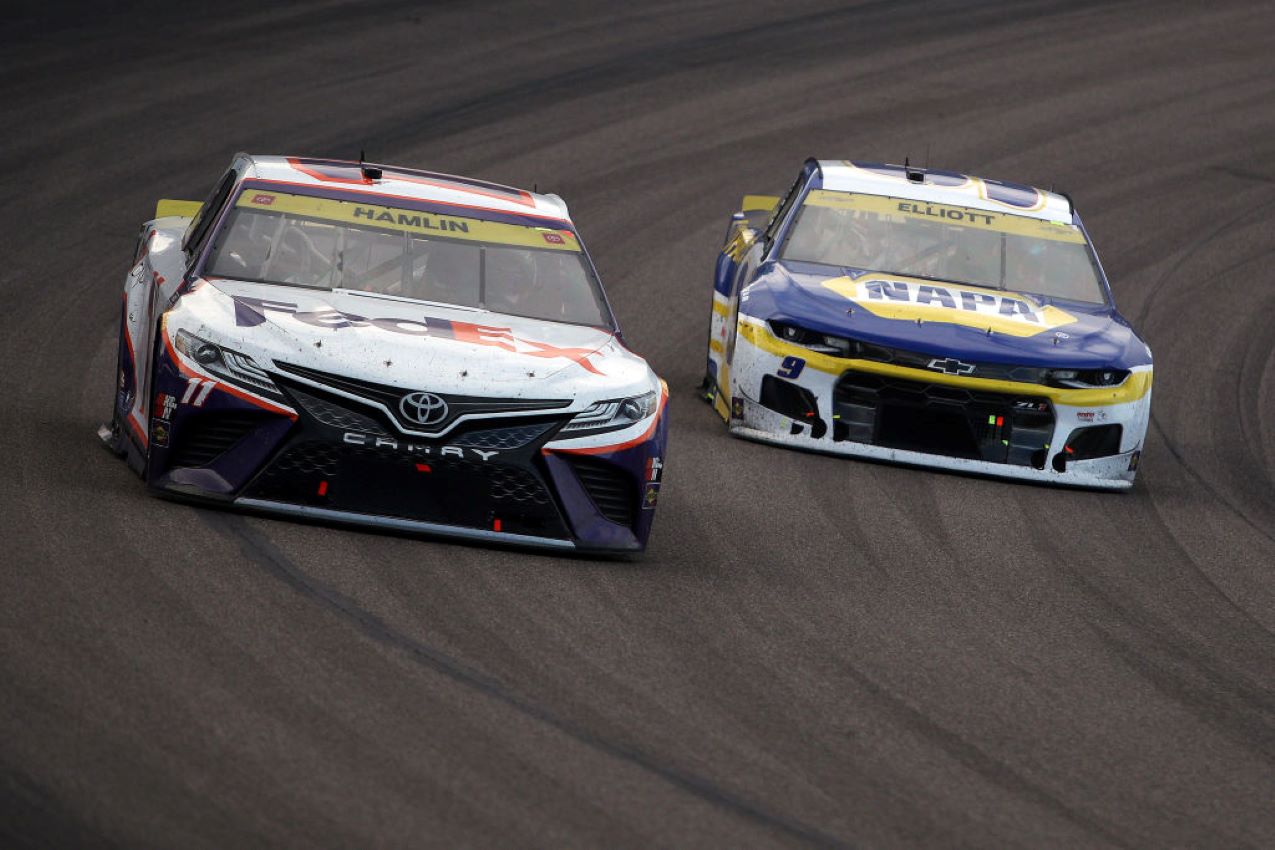 Hamlin hounded defending champion Elliott for third place on Lap 300 with all four Championship 4 drivers at the front of the pack.
Elliott retained the low position, but he couldn't hold off Hamlin, who executed his move along Turn 3.
One down, two more to go.
Hamlin next set his sights on Truex, who was racing ahead by approximately a second. Hamlin made his charge by riding high on the track, a style some would refer to as reckless abandon. In about a half-track, he cut his deficit by nearly a half-second.
While the drivers struggled to see the Turn 1 track with the setting sun glaring over the surrounding desert, Hamlin utilized the entries to make his final push.
But it sputtered over the final five laps as Larson pulled away for his first Cup title.
Hamlin will wonder what happened in four final four appearances
Hamlin was left wondering.
Why did I do that on that final restart?
If he thinks deeper, he will reflect on the last three years as a failed final-four driver. Or his recent public comments.
During his career, Hamlin is 0-for-4 in the Championship 4.
What happened?
Hamlin has all off-season to think about it.