What Happened to Ryan Lochte? Here's Why You Won't See Him at the Tokyo Olympics
For the last several Olympics, swimmer Ryan Lochte has been a name on the minds of American sports fans. This has been for reasons both good and bad. But say what you want about Lochte — for whatever reason, he was always a figure who seemed to capture the public's imagination in a way many other athletes haven't been able to. Which is why some have likely wondered: What happened to Ryan Lochte, and why isn't he swimming at the Tokyo Olympics?
Swimming fans may miss this familiar face during the Tokyo Olympics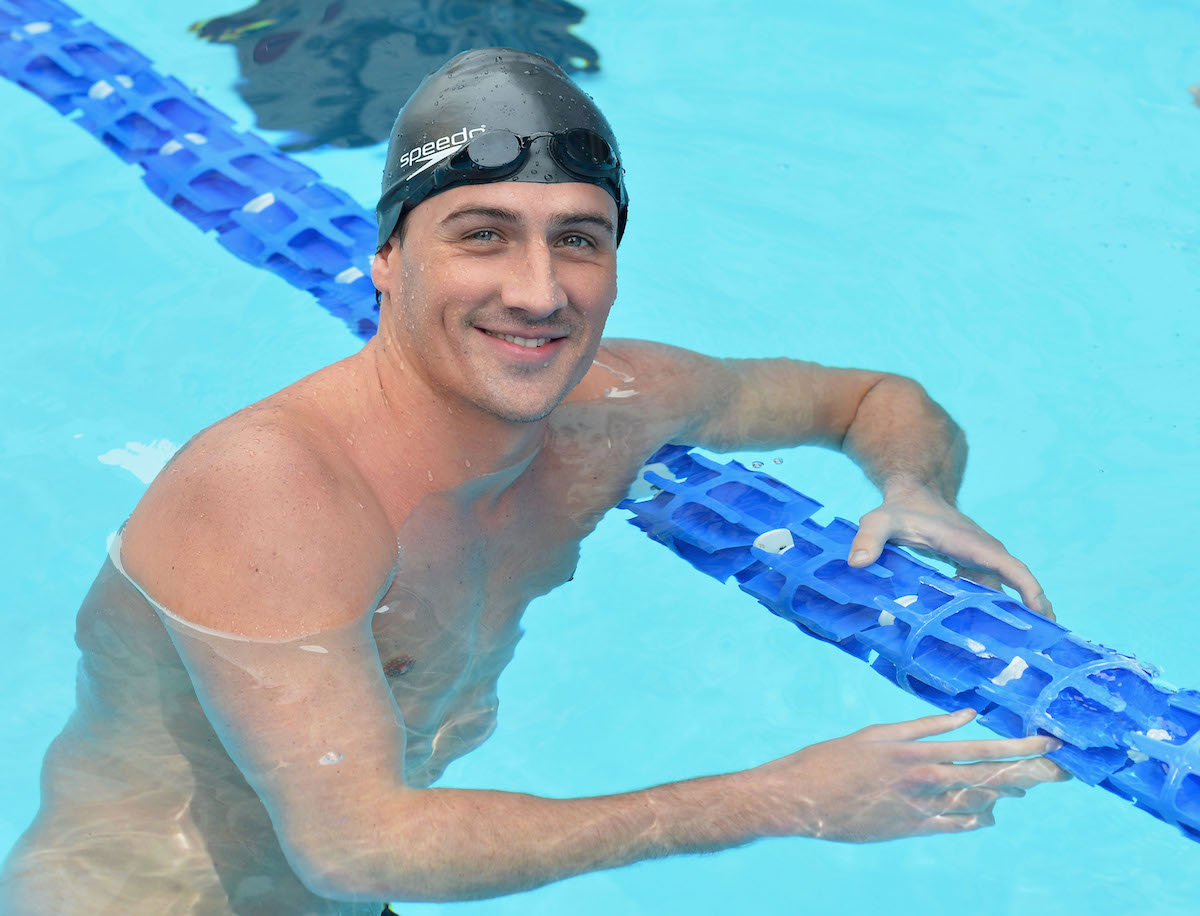 Lochte's international swimming career reveals quite a long list of achievements. According to Britannica, he's won 12 medals overall with six gold medals. He competed for the U.S. in 2004 in Athens, 2008 in Beijing, 2012 in London, and in 2016 in Rio. He's regarded as the second most-decorated American swimmer in terms of Olympic medals, behind only Michael Phelps. 
At the 2016 Rio Summer Games, Lochte gained attention for a negative reason. According to USA Today, Lochte and several other American swimmers claimed to have been robbed at gunpoint in Rio, only for video evidence to prove that a drunk Lochte and friends had damaged a gas station men's room. The incident brought significant shame to the U.S., as two of the swimmers were detained. Five years after the event, all charges were dropped.
Due to his age, it wasn't expected that Lochte would be a contender to compete in the 2020 Tokyo Olympics. He did his best to prove his doubters wrong. 
What happened to Ryan Lochte? 
Lochte attempted to make one more run at the Olympics but came up short. People reported that Lochte, at the age of 36, attempted to make the U.S. men's Olympic swimming team. After Rio, the swimmer had a rough go of it in the ensuing years. Along with losing his endorsements due to the Rio fiasco, in 2018 he violated a restriction on IV use that led to his suspension from swimming. He also entered rehab for alcohol abuse. 
Even with these setbacks, Lochte found himself in a good place this past summer, making a commendable effort to swim for his country one more time. Despite giving his best during the qualifying rounds leading up to Tokyo, Lochte failed to qualify for the Olympics. This result wasn't unexpected. Swimming at an elite level is generally a young man's game, and while Lochte is young by the average person's standards, he's a dinosaur in the world of competitive swimming. 
Ryan Lochte may have failed to qualify, but he isn't going anywhere
A resolute Lochte said that he would "quit swimming when it stops being fun" and that, "I still want to race." He acknowledged the odds being against him. By the time the next Olympics roll around, he'll be 40. A swimmer of that age competing is unheard of — at least at the elite level Lochte was once capable of. 
That's not to say Lochte's career in swimming is over. He's shown himself to be a personality people are drawn to almost magnetically. His past success could make him an analyst for future Olympic swimming coverage. It stands to reason that swimming fans would want to hear from one of the best to ever do it. 
The former champion could also serve the sport as a mentor to a younger generation of swimmers. Along with advising them on how to train and compete, he could also be a cautionary tale. Lochte's Rio incident is a blemish on his career to be sure, but if he can teach other young swimmers how to avoid getting into trouble, maybe it was worth it.