What Happened to 2-Time Super Bowl Champ and Former ESPN Football Analyst Mark May?
Mark May had an impressive football career. He was a standout college football player and went on to have success playing in the NFL. During his NFL career, he played for three different teams and earned a Pro Bowl selection during his career. He also won two Super Bowls as a player.
After playing 13 years in the NFL, May continued to be involved in sports as he got into the broadcasting industry. May is a well-known person in the world of sports.
Mark May was an All-American in college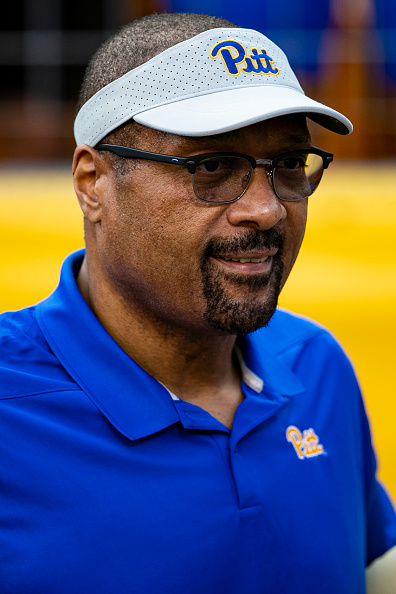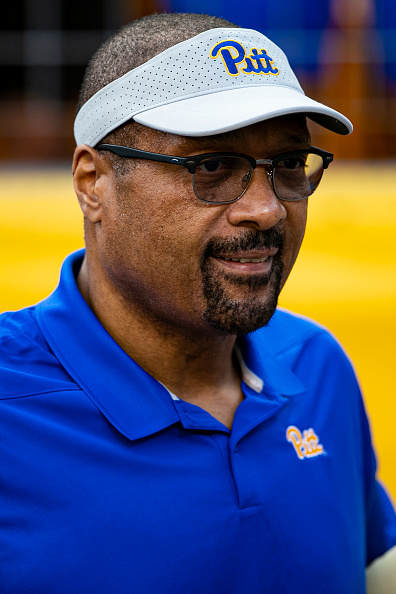 May is a native of New York, and he played multiple sports in high school. But football was his main sport. He received a scholarship to play at Pittsburgh, and he was a member of the football team there from 1977 to 1980. May played the offensive line, and during his four years in college, Pittsburgh had some good seasons.
Pittsburgh had a record of 39-8-1 during May's time there, and they had three top-10 finishes and appeared in four bowl games. During his junior and senior years, he did not allow a sack on the quarterback. As a senior, May was a unanimous first-team All-American, and he received the Outland Trophy as the nation's top collegiate interior lineman.
May played with multiple future NFL players during his senior year in 1980. Some of those players include Dan Marino, Dwight Collins, Rickey Jackson, and Russ Grimm, to name a few. May established himself as one of the top offensive linemen in the country during his time at Pittsburgh.
Mark May had success as an NFL player
After his college career at Pittsburgh, he was the 20th pick in the 1981 NFL draft by the Washington Redskins (now Washington Football Team). May spent most of his career playing in Washington, D.C. During his time with the Redskins, he won two Super Bowls during the 1982 and 1987 seasons. He also was selected to the Pro Bowl in 1988. From 1981 to 1989, he played for the Redskins and had a lot of success with the team. He started in 115 games for the Redskins and was named one of the 70 greatest Redskins of all time.
After playing for the Redskins, May joined the San Diego Chargers in 1991. He only spent a year with the Chargers serving as a backup. May then joined the Phoenix Cardinals after playing for the Chargers. In 1993, he retired from the NFL. Out of 158 games that he appeared in throughout his career, he started in 141 of them.
Mark May joining the broadcasting industry after his playing career
A year after he retired from the league, May returned to his college alma mater and served as a color commentator for Pittsburgh football games for WTAE Radio in Pittsburgh. In 1996, May was hired by TNT as a studio analyst for the Sunday Night Football games. Two years later, he became a game analyst for the Sunday Night Football games.
After spending time with TNT, he joined CBS in 2001 and became a game analyst for the NFL. With his experience playing in the NFL, May was a good fit to be an analyst because he had a lot of knowledge of the game. In 2001, he joined ESPN as a football analyst and a commentator for college football. During his time with ESPN, he was a regular on College Football Scoreboard and College Football Final. After spending 16 years with ESPN, he was laid off on April 28, 2017.
May has still been involved with broadcasting since he was laid off from ESPN. He has a show with legendary football coach Lou Holtz called The Crowd's Line College Football Show where they breakdown different football games and talk about other topics surrounding college football and the NFL. May is very active on social media as well. He has had a lot of experience playing football and talking about the game.