What Happened to Allan Ray, Who Suffered a Gruesome Eye Injury at Villanova?
There have been numerous injuries that have occurred in sports that have been tough to watch for some people. One of those injuries happened with a college basketball player whose name is Allan Ray.
During a Big East Conference Tournament, Ray was accidentally poked in the eye during a game, and it was not a pretty sight to see.
Allan Ray's career at Villanova
Ray was a part of a highly-rated recruiting class coming into Villanova. There were high hopes for the Villanova basketball team once that class came in. During his freshman season, Ray dealt with numerous injuries throughout the season and primarily came off the bench. As a sophomore, Ray improved a lot. He finished the season leading the team in scoring averaging 17.3 points per game.
Ray quickly establish himself as one of the top players on the basketball team at Villanova. During his junior season, he led the team in scoring averaging 16.2 points per game again, and he was named a second-team all-Big East selection. He led Villanova to the Sweet 16 of the 2005 NCAA Tournament, and they would end up losing to the eventual champions, North Carolina.
In his final season at Villanova, Ray had a breakout season. He averaged 18.5 points per game and helped Villanova win a share of the Big East regular-season championship. Ray was named to the Big East first team and took his team to the Elite Eight of the 2006 NCAA Tournament.
Allan Ray's eye injury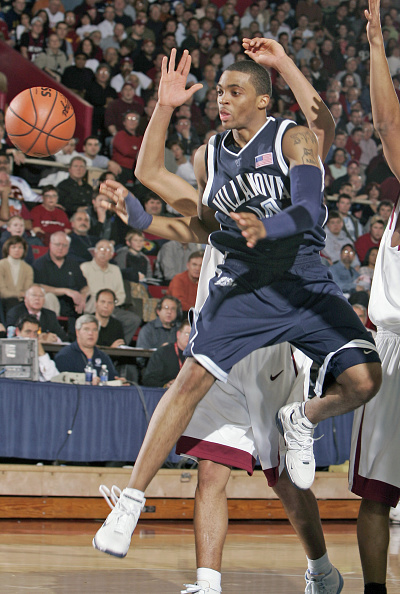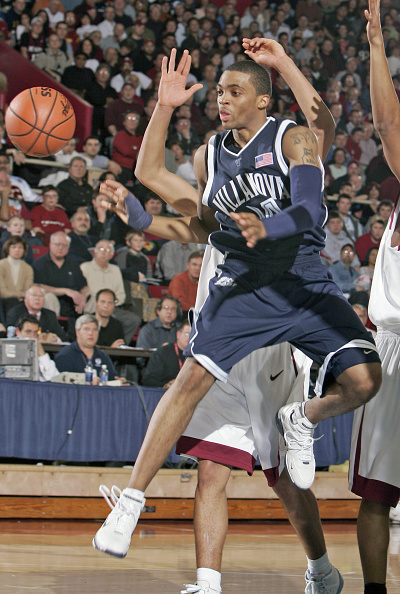 During the Big East Tournament Ray's senior year, Villanova was playing the University of Pittsburgh. During a play, a player from Pittsburgh was trying to steal the ball from Ray when their hand accidentally hit Ray's eye. When it initially happened, looking back at the replay, it looked as if Ray's eye almost came out of his socket. His eyelid went behind his eye, which made it look as if his eye was coming loose.
When the injury happened, Ray lost his vision for a brief time. He was able to get his vision back and make a full recovery. The injury appeared to be a serious one, but he only suffered soft tissue damage. Ray was able to play in the NCAA tournament, and he did not need goggles to protect his eye. He was named a consensus second-team All-American his senior season.
Allan Ray's career after college
Going into the 2006 NBA draft, Ray had hopes of hearing his name called, but that did not happen. After the draft, he signed as a free agent with the Boston Celtics in July 2006. Ray ended up spending some time with the Celtics during the 2006-07 season.
In 47 games, Ray started in five of them and averaged 6.2 points per game. After the season, he agreed to play in Italy for more money than if he would have stayed in the NBA. In 2007, he signed with the Euroleague club Lottomatica Vitrus Roma. Ray continued to play for multiple teams during his time playing overseas. In 2014 he won the Croatia League championship with Cedevita Zagreb. The last team that he played for was the Byblos Club of the Lebanese Basketball League. Ray was able to enjoy a short stint in the NBA, and playing overseas for a good amount of time.