What Happened to Evan Dietrich-Smith, the Player Ndamukong Suh Stomped On?
Evan Dietrich-Smith played on the Green Bay Packers' offensive line from 2010-13. Although he started 25 games in a Packers uniform, he is best known as the player Lions defensive tackle Ndamukong Suh stomped on in 2011.
Nearly a decade after that infamous incident, what is Evan Dietrich-Smith — who now goes by Evan Smith — up to now?
Evan Dietrich-Smith caught on with the Packers as an undrafted free agent
Although Evan Dietrich-Smith started 44 games at Idaho State, a Division I-AA/FCS program, he went unselected in the 2009 NFL draft. That allowed the Green Bay Packers, a team that had historically done well with undrafted rookies, to sign him and give him a chance.
Dietrich-Smith made the most of his opportunity and played in 13 games as a rookie. After a brief stint in Seattle to start the 2010 season, Dietrich-Smith returned to Green Bay and won a Super Bowl off the bench.
By November 2011, Evan Dietrich-Smith had earned a spot on the Packers roster for good. He was a reserve offensive lineman who could contribute on special teams.
When teammate Josh Sitton was injured in Green Bay's road game at the Detroit Lions on Thanksgiving Day 2011, it was Dietrich-Smith who entered the starting lineup. From there, his career changed permanently.
Nduamukong Suh famously stomped on Smith on Thanksgiving 2011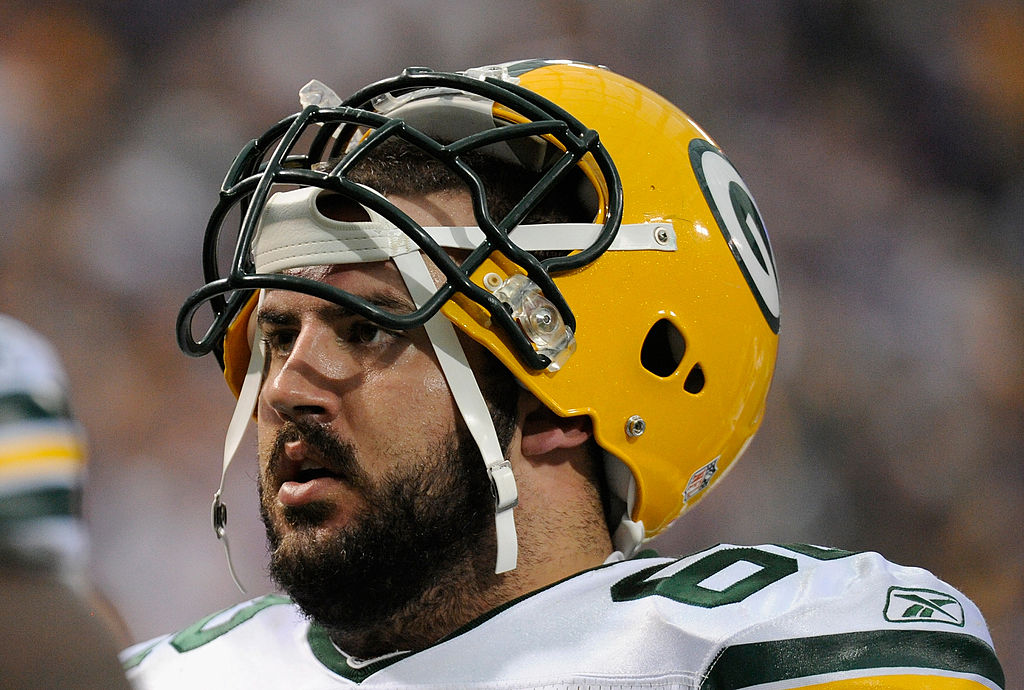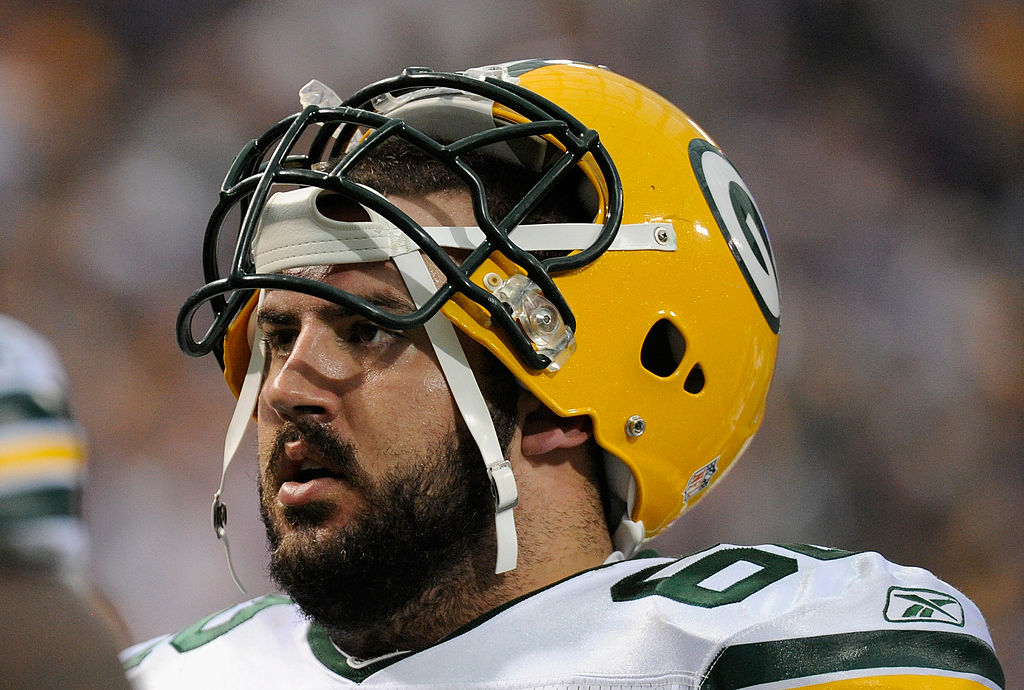 Green Bay entered the 2011 Thanksgiving Classic with a perfect 10-0 record. Detroit was in the midst of its first winning season in years, but the Packers nonetheless left the Motor City with a 27-15 victory.
Quarterback Aaron Rodgers' two passing touchdowns weren't the big story from that game, though. Early in the third quarter, Lions defensive tackle Ndamukong Suh, who already had developed a reputation for illegal hits, stomped on Evan Dietrich-Smith.
Replays showed Suh's foot making contact with Dietrich-Smith's arm. The Packers offensive lineman stayed in the game; Suh earned an ejection and, later, a two-game suspension.
Later that season, Dietrich-Smith revealed Suh called him after the incident and apologized, according to ESPN.
"I think we've all moved past it. It's a big learning experience for everybody. I think everyone in the league can take note of everything that happened and I think every player is going to take a step forward to move past that kind of stuff."
Evan Dietrich-Smith had a productive career after the incident
Evan Dietrich-Smith had a career that deserved far more credit and recognition than one stomp. The ex-undrafted rookie saw action in nine NFL seasons, as well as the 2010 campaign where he played on two teams, but never appeared in a game.
Dietrich-Smith stayed with Green Bay through 2013 and served as the Packers' starting center that year. His play for the NFC North Division champions earned him a four-year contract with the Tampa Bay Buccaneers.
In 2015, Evan Dietrich-Smith legally changed his name to Evan Smith. The reason, he said, was just for simplicity.
Smith played in 57 games with the Buccaneers, but only started 28 in five seasons. Tampa Bay cut him last year.
Evan Smith turns 34 later this year and has earned nearly $20 million, according to Over the Cap. For an undrafted rookie involved in an infamous stomping incident, it's fair to say Smith had an excellent career he'll always remember.