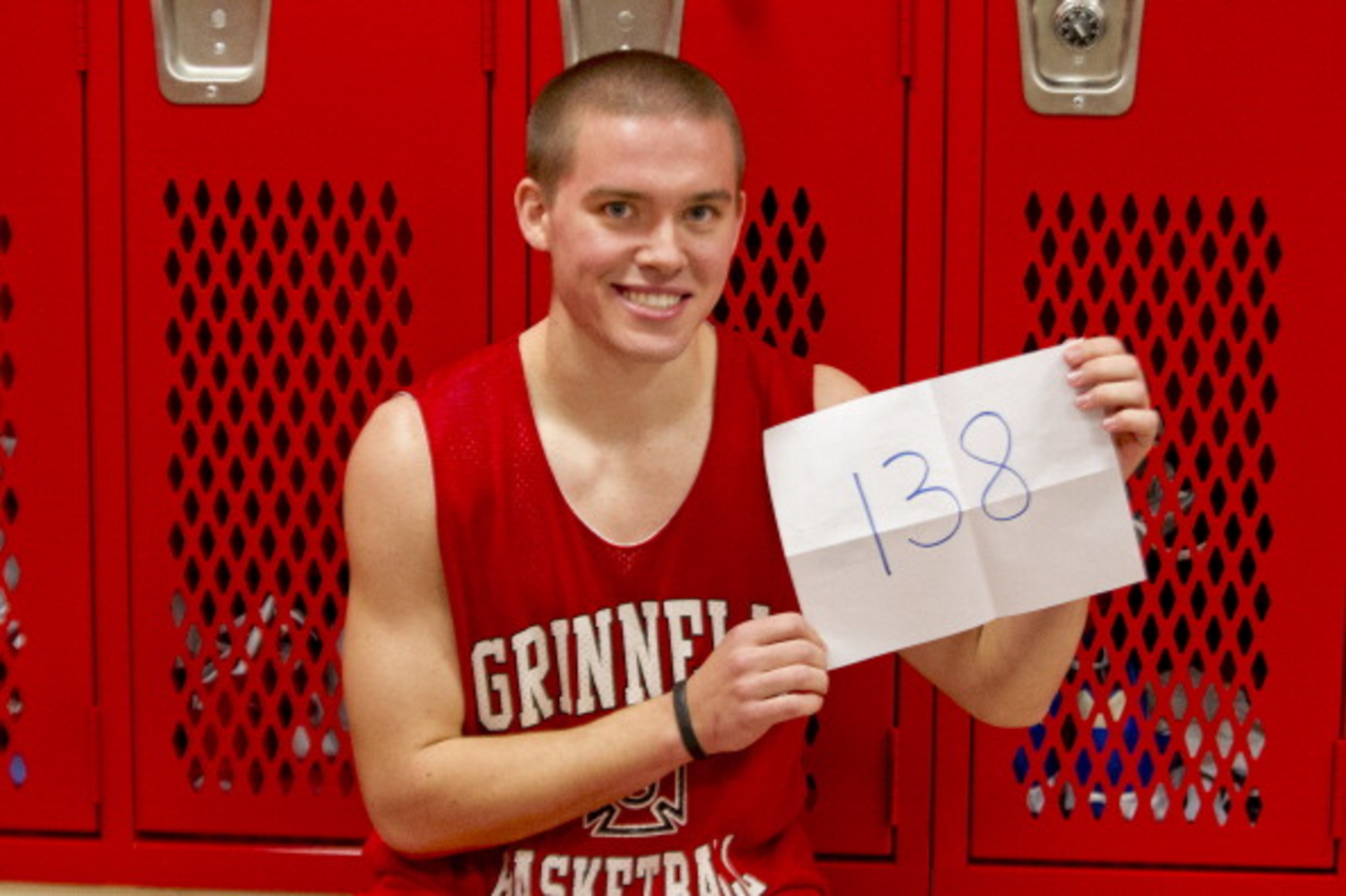 What Happened to Jack Taylor, the College Basketball Player Who Scored 138 Points in a Game?
Jack Taylor made NCAA history when he scored 138 points in a game back in 2012. Now he's doing something unrelated to basketball.
Numerous NCAA basketball records may never be broken, and one of the biggest involves the number of points scored in a single men's game. That illustrious mark belongs to Jack Taylor, who played college basketball at the University of Wisconsin-La Crosse and Grinnell College. The sharpshooter scored 138 points in a game for Grinnell in 2012, and that remains the most points a player has ever scored in a single men's college basketball game.
But despite that eye-popping number, Taylor hasn't pursued a career involving professional basketball.
Jack Taylor had an impressive high school career
Jack Taylor attended Black River Falls High School in Black River, Wisconsin. As a senior, he averaged 20.4 points and 4.7 assists while shooting 42.3% from beyond the arc to become a WBCA Division 2 first-team All-State selection and an AP honorable mention in the All-State selection process. He finished his career as the second-leading scorer in school history with 1,295 points. 
Multiple colleges showed interest in Taylor, including Division I Columbia, Division II Augustana, and Division III Grinnell. Taylor did not receive the Division I scholarship he was looking for, so he attended boarding school at Mercersburg Academy in Pennsylvania after graduating from high school. 
While at Mercersburg, Taylor averaged 14 points and seven assists in nine games before he suffered a knee injury in January 2010. He missed the remainder of the season after undergoing surgery. In April 2010, he decided to commit to the University of Wisconsin La-Crosse.
Jack Taylor became a collegiate star despite playing Division III basketball
Taylor did not play during his freshman season as he was recovering from his knee injury. During the 2011-12 campaign, he averaged just seven points as a redshirt freshman off the bench. But he wasn't at Wisconsin La-Crosse for long and transferred to Grinnell, a program known for its high-scoring offense. 
As soon as he joined Grinnell's squad, he made an impact.
And in November 2012, Taylor made history.
Grinnell took on Faith Baptist Bible College, and Taylor had a performance he will always remember. He scored 138 points, which set the NCAA record for most points by an individual player in a game. During the record-setting performance, he shot 52-of-108 from the field, 27-of-71 from three-point range, and 7-of-10 from the free-throw line. The performance received national attention.
"I never heard of nothing like that. That's like a video game," then-New York Knicks star Carmelo Anthony said, per ESPN's Myron Medcalf. "How can you shoot 100 times, though?"
However, Taylor's 2012-13 season was cut short. On Jan. 9, 2013, he broke the radius of his shooting arm during a 119-117 victory over Cornell, and he missed the remainder of the season to finish with a scoring average of 36.3 points per game.
Taylor did return for the 2013-14 season and made history yet again by tallying 109 points against Crossroads College to become the first collegiate player with two triple-digit performances. He went on to finish his amateur career leading the nation in scoring during each of his final two seasons at Grinnell.
What is Jack Taylor doing now?
After his college career, Jack Taylor signed with the Scorers 1st Sportsmanagement agency and entered the 2015 NBA Draft. He went undrafted, and in July 2015, he was one of 60 players accepted to participate in the agency's two-day showcase in Las Vegas. International scouts attended the showcase in hopes of signing players to play overseas.
Taylor was not signed after attending the showcase, and in 2016, he stated he did not want to play or watch basketball anymore.
"I don't regret scoring 138 points at all. I was scoring 138 points, like I said, to point people to God," he explained, per WBUR. "But, at the same time, I don't defend it. I'm not the greatest college basketball player of all time. I'm probably the worst player to ever score over 100 points."
He continued: "It'd just been everything I had been dreaming about as a kid, and I slowly started to realize, when the media goes away, naturally my heart and my soul craved more. I thought that, once I had made it, I'd be fulfilled — I'd be happy. But it didn't fulfill me in a way that my faith did. And so I realized, like, 'OK, basketball let me down.' It made promises that it couldn't deliver. I don't even pick up a basketball any more. I don't coach. I don't watch."
Rather than pursuing an overseas basketball career, Taylor became a videographer and founded his company, Taylor Media, in Black River Falls. He also ran a podcast and has grown his family. The former basketball standout married his high school sweetheart, Christina Teeples, in 2014, and has two daughters, Abigail (2016) and Hazel Marie (2021).