MLB
What Happens Next for Every MLB Team in 2017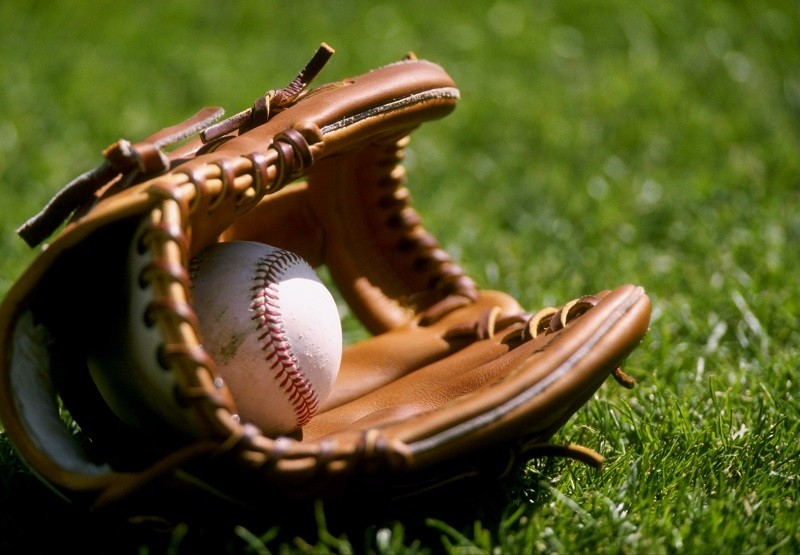 Spring Training is underway in both Arizona and Florida; teams are even starting to play games. Optimism is always the spring theme for baseball fans. They hope that — even if they don't win the World Series — their favorite MLB team might surprise everyone and have a great season. But what's realistic? Some teams may be focused on sneaking into a wild card spot or competing for a division, while others are rebuilding and might be looking to grabbing more young talent in the draft and at the trade deadline.
We looked at every MLB team and determined what each could do in 2017, including an expected range of victories.
Arizona Diamondbacks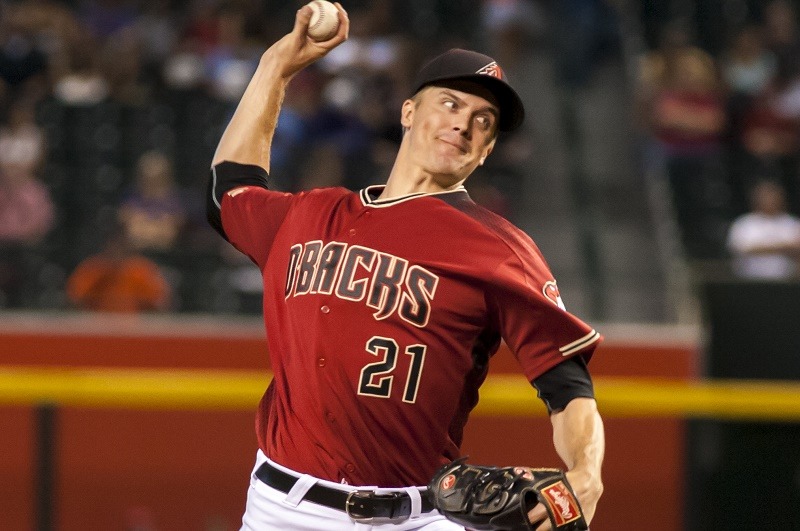 What they can do: Get back on track.
The Arizona Diamondbacks finished the 2015 season with a 79-83 record and the best offense in the National League, behind first baseman Paul Goldschmidt, outfielders A.J. Pollock and David Peralta, and catcher Welington Castillo. They only needed some pitching, so they acquired Zack Greinke and Shelby Miller, two of the better pitchers in the league that year.
But injuries and surprisingly poor performances from their new starters blew up their contention hopes of 2016. The D-backs finished with a 69-93 record. For the upcoming season, they hope better health will lead to better performance. We think Arizona will come away with 75–80 victories.
Atlanta Braves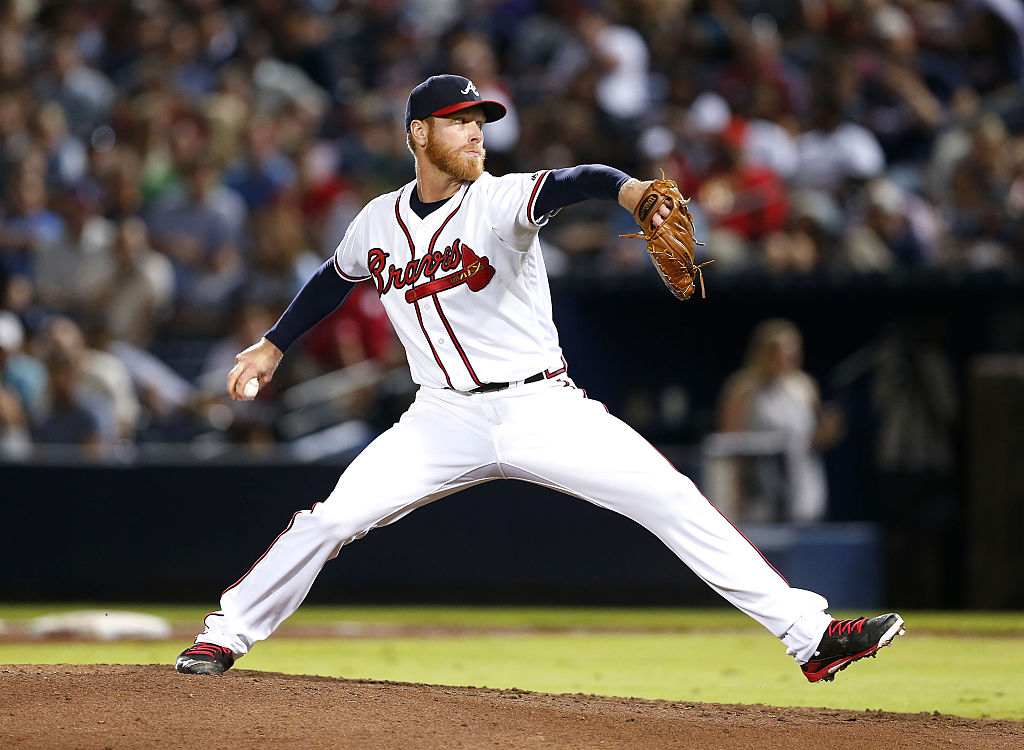 What they can do: Continue to get better.
The Atlanta Braves have been in a rebuild for the last two years, winning 67 and 68 games respectively. But some of their young talent, mainly shortstop Dansby Swanson, made their way to the big leagues. Now the Braves have chased veterans to help them contend.
They probably won't win the division or the wild card behind Jaime Garcia, Bartolo Colon, R.A. Dickey, and Matt Kemp, but the Braves certainly should be better. With a new stadium that the taxpayers paid for, Atlanta really needs them to be better. The Braves should win between 75–80 games.
Baltimore Orioles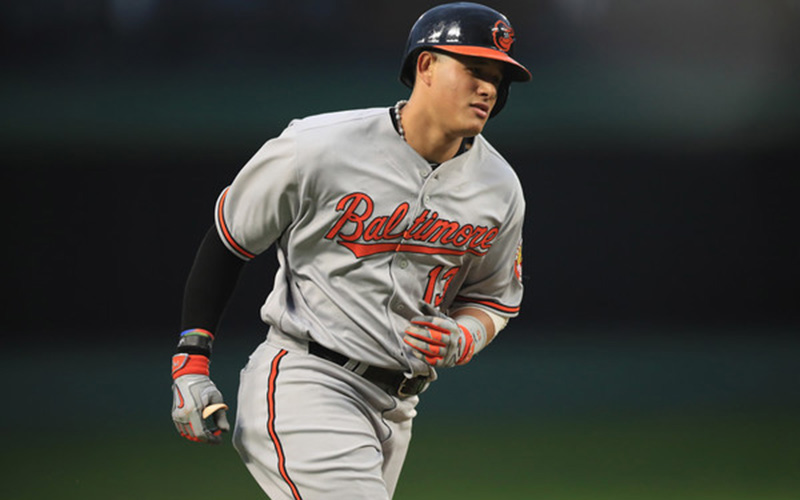 What they can do: Have another good year.
After 14 consecutive sub-.500 seasons in Baltimore, the Orioles have had five consecutive .500-or-better finishes and made the postseason three times. A big part of that is due to the excellent play of developing stars such as Manny Machado, Adam Jones, and Chris Davis.
The Orioles had the most dominating closer in the game in 2016 with Zach Britton — even if his manager is still saving him for a save situation in the wild–card game — and they have a couple of promising starting pitchers in Dylan Bundy and Kevin Gausman. They lost Matt Wieters to the Washington Nationals, but they'll still probably win 85–90 games this year.
Boston Red Sox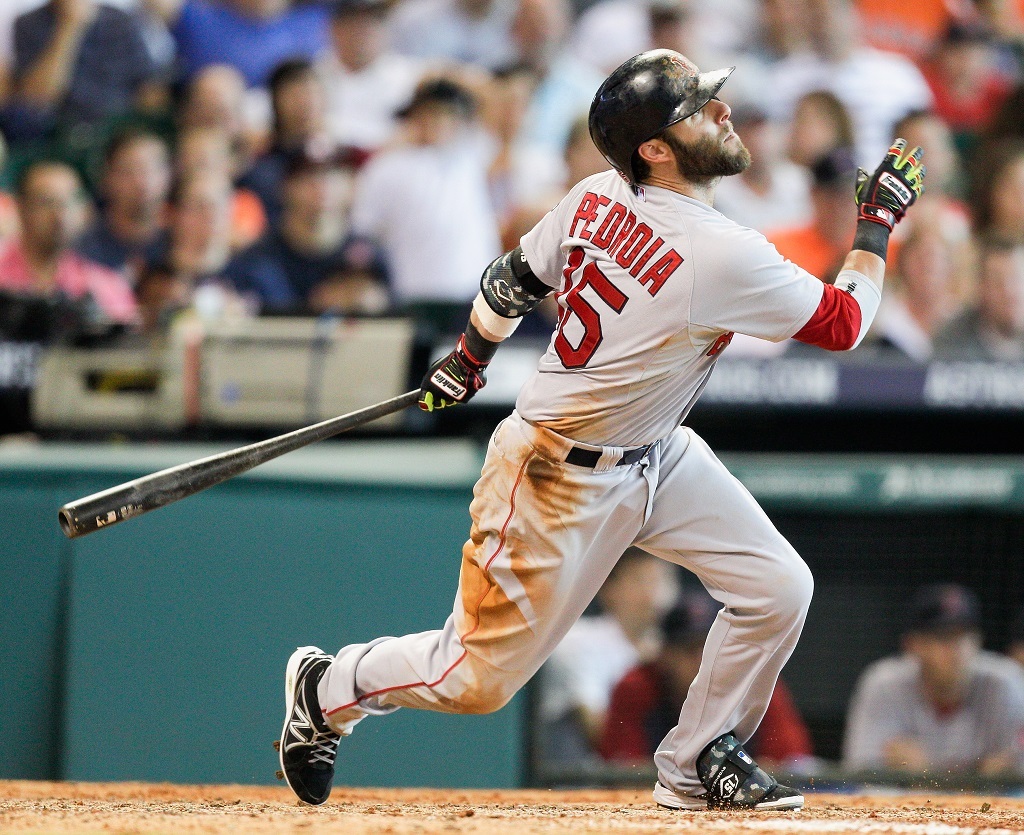 What they can do: Win their fourth World Series this century.
In the upper echelon of teams with great, young hitting talent on the big league roster, it's the Boston Red Sox, the Chicago Cubs, and everyone else way behind. Even with David Ortiz retiring after a phenomenal 2016 season, the Sox are still one of the best offensive teams in the American League.
Add to that the fact that they have Cy Young potential in their rotation's one-through-three — with Chris Sale joining David Price and Rick Porcello — and this 93-win MLB team looks like it could end up closer to 100 wins in 2017. But for the sake of being cautious, we'll predict between 90–95 wins.
Chicago Cubs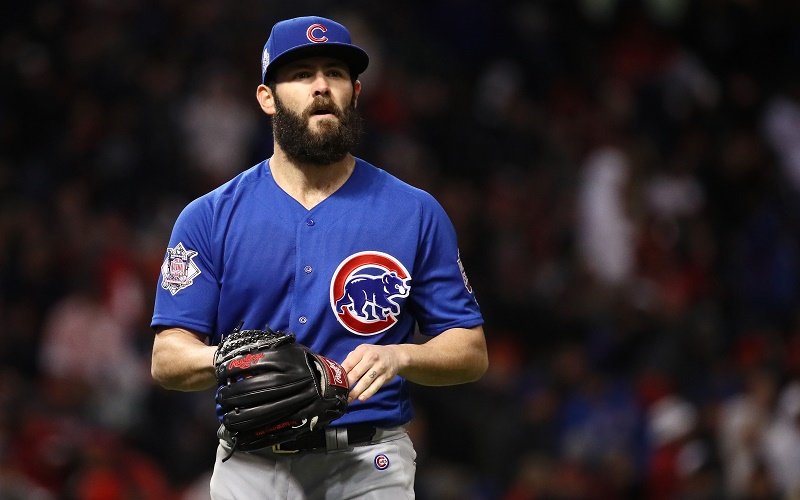 What they can do: Go back-to-back.
After a historic season that finished like a fever dream, the Chicago Cubs are back for more in 2017. They lost key players such as Jorge Soler, Dexter Fowler, and Aroldis Chapman. However, Chicago replaced them with a healthy Kyle Schwarber, Jon Jay, and Wade Davis.
There's no reason to believe that the Cubs are going anywhere after their 103-win 2016 and World Series victory. What does this mean? It's time to start thinking about repeating and possibly even a dynasty in Chicago. The Cubs also return Kris Bryant, Addison Russell, Javier Baez, Anthony Rizzo, and Jason Heyward — all 27 or younger. The Cubs will win 95–100 games again this year.
Chicago White Sox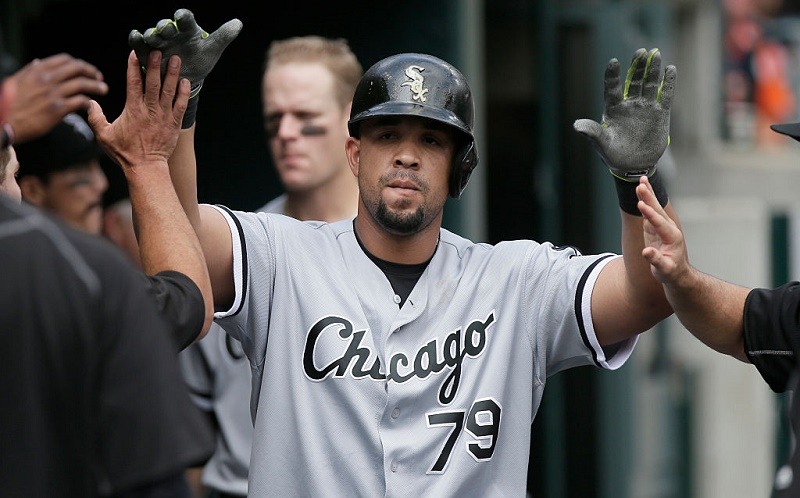 What they can do: Keep rebuilding.
After yet another failed attempt at patching up the team and making a run at the playoffs in 2016, the Chicago White Sox did what they should've started doing years ago: a full-blown rebuild. The trades of Chris Sale and Adam Eaton brought amazing returns in the form of prospects, including Yoan Moncada and Lucas Giolito.
The Sox are probably good enough, as it stands, to win 70–75 games. But Todd Frazier, David Robertson, and Jose Quintana will be on the trade block this summer, which could see the Sox fall off a cliff and win closer to 65–70 games this year. Regardless, they're headed in the right direction.
Cincinnati Reds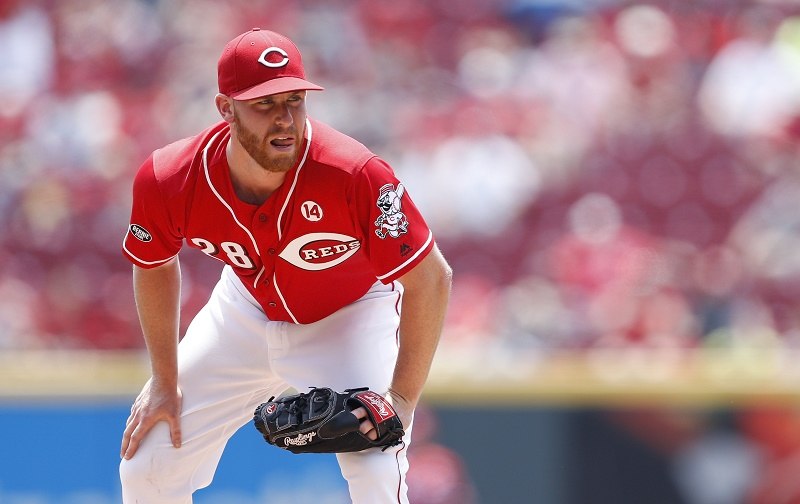 What they can do: Let the kids play.
The Cincinnati Reds are also rebuilding; they won less than 70 games the last two seasons and purged some of the older players from their roster. They have some promising starting pitchers in Robert Stephenson, Brandon Finnegan, and Anthony DeSclafani, but they need to commit to playing some of the young hitters and allowing them to develop. That means seeing more of Jose Peraza and Dilson Herrera and less of Zack Cozart — likely following a midseason trade. The Reds are in store for 65–70 wins yet again this year.
Cleveland Indians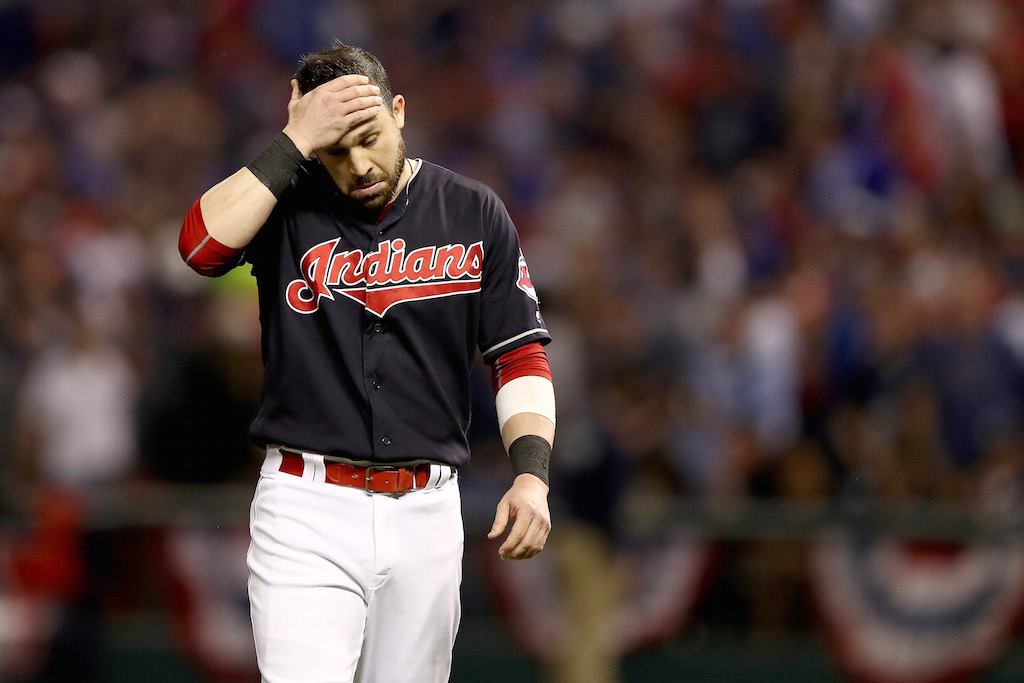 What they can do: Avenge their blown 3-1 World Series lead.
The 2016 season didn't exactly end like the Cleveland Indians hoped. They took a 3-1 series lead over the Cubs with two of their final three games in Cleveland. However, they had to face off against Jon Lester, Jake Arrieta, and Kyle Hendricks — with Lester in relief.
The good news is that the Indians have a good baseball team, returning their excellent rotation trio of Corey Kluber, Carlos Carrasco, and Danny Salazar, and adding the offensive addition of Edwin Encarnacion to replace Mike Napoli. The Indians won 94 games in 2016 and 90–95 wins in 2017 seems about right.
Colorado Rockies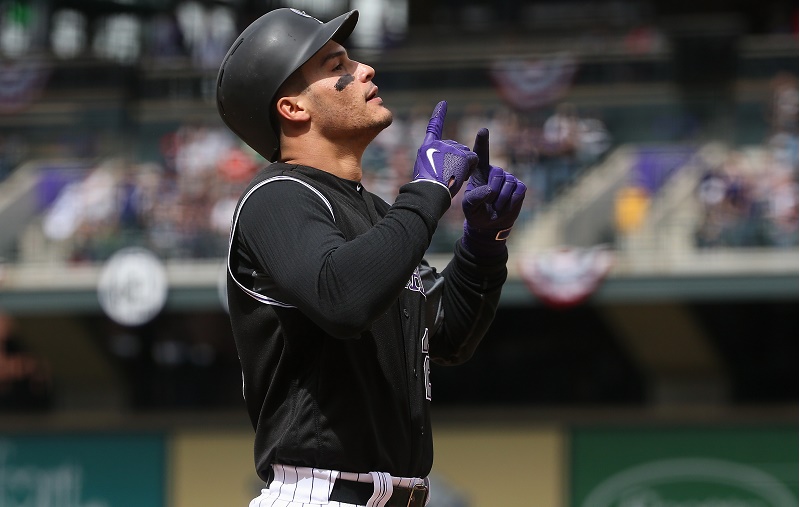 What they can do: Contend for a wild-card spot.
Everything about the Colorado Rockies makes you think "offense." They play at Coors Field, a notoriously offensive ballpark. They tend to be one of the top MLB teams in offense, and that was no different in 2016 with Nolan Arenado, D.J. LeMahieu, Carlos Gonzalez, and Trevor Story. But the Rockies have some up-and-coming pitching, behind Jon Gray, Tyler Chatwood, Tyler Anderson, and Jeff Hoffman.
Colorado won only 75 games in 2016. But they could realistically be a wild-card contender in the National League if things break just right this season. The Rockies are hard to peg, but 80–85 wins is pretty realistic. There's a chance they could bump it up to 85–90 with a little luck.
Detroit Tigers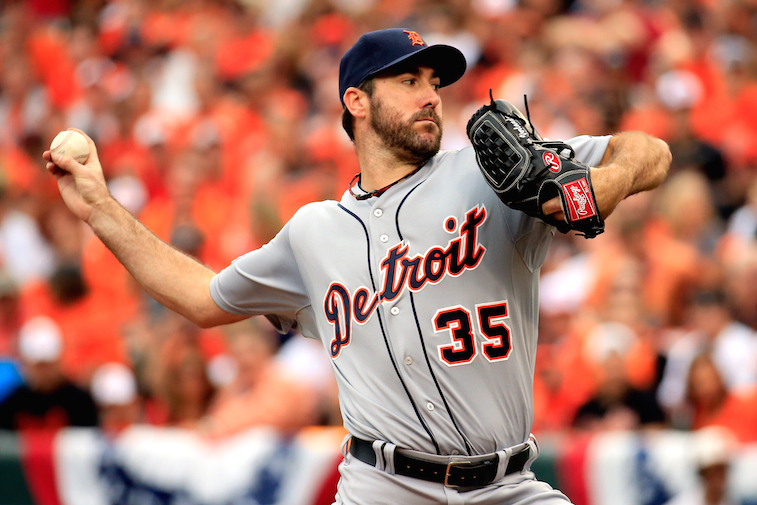 What they can do: Decide between contending and rebuilding.
The Detroit Tigers won 86 games in 2016, but the main core of their team (Justin Verlander, Miguel Cabrera, Ian Kinsler, Victor Martinez, and Jordan Zimmermann) are all way past their prime. Sure, they have young guys like Michael Fulmer and Nick Castellanos to pair with veterans Justin Upton and J.D. Martinez, but the Tigers must soon come to a very real decision about their future.
Detroit could be in for some regression in 2017 as their core ages. If they're on pace for 80–85 victories, which seems likely, they may go ahead and blow it up in July. As of now, we say 80–85 wins, with potential for that to drop if they go full rebuild.
Houston Astros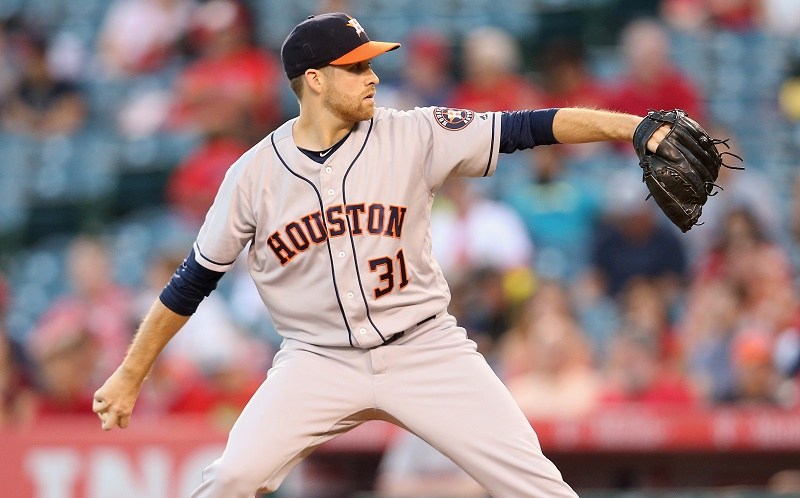 What they can do: Win their first AL West division title.
So, that sounds a lot worse than it is. The Houston Astros have only been in the American League West for four years, finishing fifth, fourth, second, and third in those four years. The only thing that's left for the Astros to do is finish first, which they may actually do in 2017.
They acquired quality players such as Brian McCann and Josh Reddick, which could help their 84-win team from 2016 get over the hump. A return to form from starting pitcher Dallas Kuechel would help too, after he won the AL Cy Young in 2015 and then posted a 4.55 ERA in 2016. The Astros should finish with 85–90 wins.
Kansas City Royals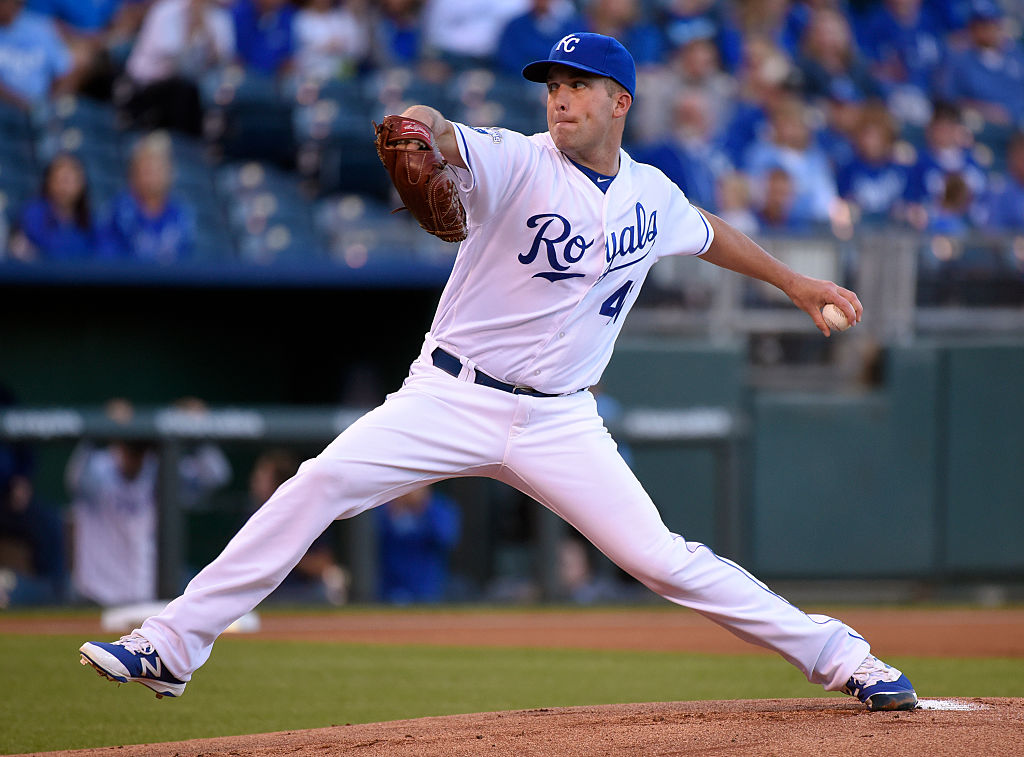 What they can do: Contend for the AL Central again.
The Kansas City Royals had a tough year following their World Series victory of 2015. They lost third baseman Mike Moustakas for basically the whole year; center fielder Lorenzo Cain missed a third of the season; and left fielder Aaron Gordon had the worst year of his career. Even worse, they endured the tragic loss of starting pitcher Yordano Ventura in the offseason.
The Royals finished 81–81 in 2016, but there's reason to believe they can contend again in 2017. They're healthy, they've made offensive additions in Jorge Soler and Brandon Moss, and they shored up their rotation with Jason Hammel and Nate Karns. Kansas City will probably fall somewhere between 85–90 wins this season.
Los Angeles Angels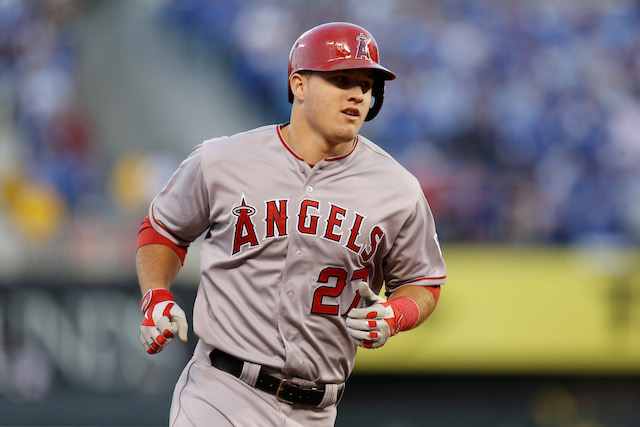 What they can do: Try to build up their farm system.
After a 74-88 season in 2016, there isn't really a lot that the Los Angeles Angels could do coming into 2017. They have a barren farm system with few real assets on the big league roster that they're willing to trade away.
Mike Trout is the best player in baseball and could get a massive haul in a deal, but is it ever worth trading the best player in the game when he's only 25? The Angels need to have a great draft this June and sign some quality international free agents to give themselves the ability to put a winning team around Trout before he's able to walk away as a free agent in 2020.
Los Angeles Dodgers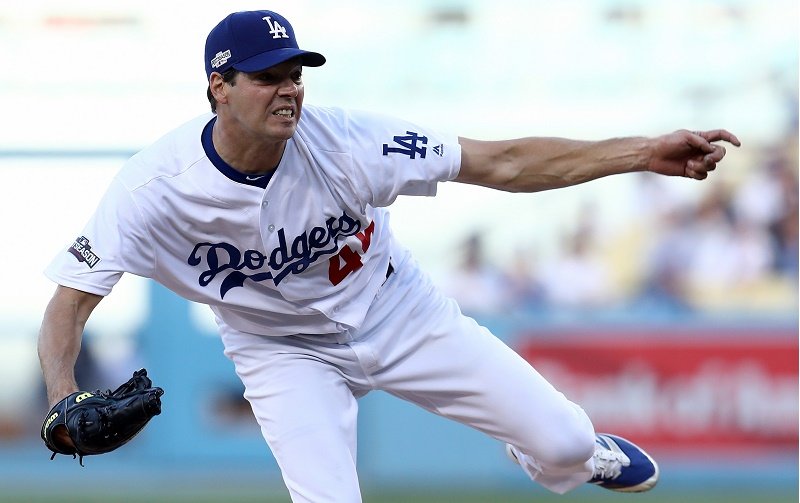 What they can do: Try to take down the Cubs.
They came oh-so-close last year. In the NLCS, the Los Angeles Dodgers had a 2-1 lead in the best-of-seven series and would have Clayton Kershaw and Rich Hill on the mound for the potential Game 6 and 7 at Wrigley Field. But the Cubs' offense exploded, even getting to Kershaw in Game 6 and closing out the series.
Los Angeles made moves in the offseason, re-signing Hill, Kenley Jansen, and Justin Turner, making a deal for second baseman Logan Forsythe, and strengthening the core of one of the best teams in the National League. The Dodgers should be good for 90–95 wins in 2017, which might mean a rematch against Chicago in the postseason.
Miami Marlins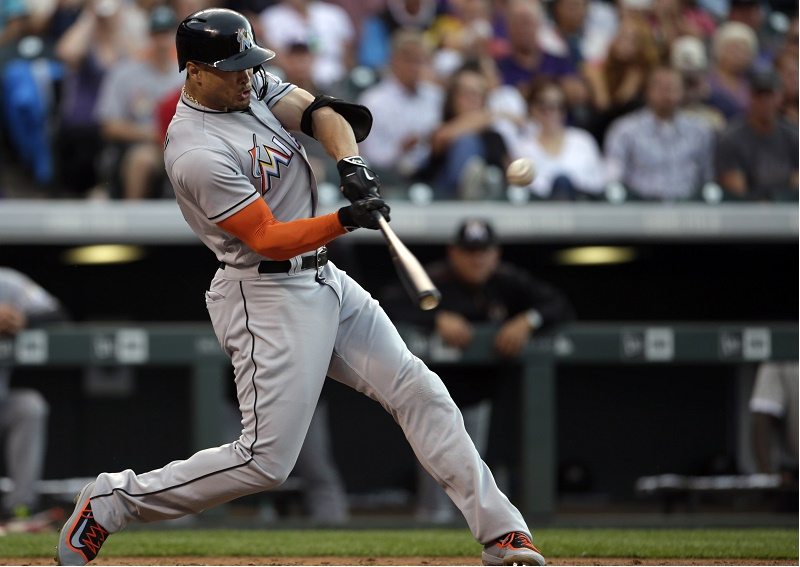 What they can do: Continue to develop the young talent.
The tragic death of starting pitcher Jose Fernandez was a huge blow to the Miami Marlins, both in the locker room and on the field. Fernandez was one of the brightest young stars in the game and well-loved by his teammates.
The Marlins have an excellent bullpen, but the starting rotation is led by Tom Koehler, Adam Conley, Edinson Volquez, and Dan Straily — not exactly intimidating. If Giancarlo Stanton, Justin Bour, and Dee Gordon are able to stay on the field in 2017, the Marlins could make some strides and finish with 80–85 wins. Unfortunately, they're much more likely to fall to 75–80.
Milwaukee Brewers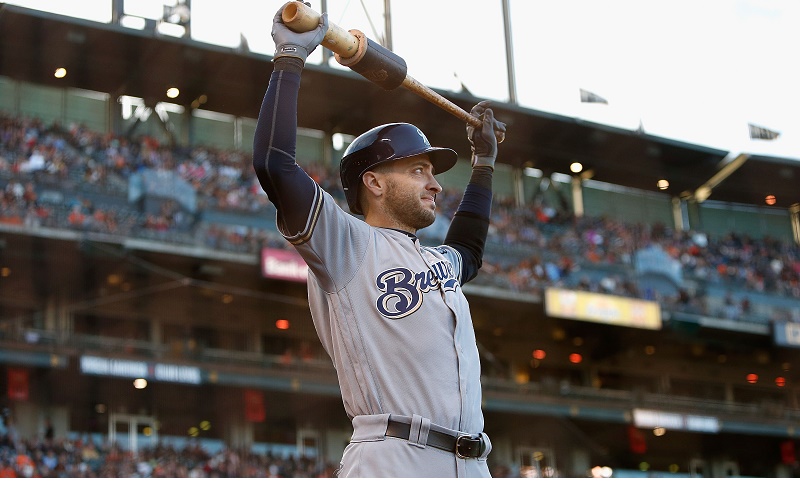 What they can do: Finish in third place in the NL Central.
The Milwaukee Brewers have some good, young talent who should see a reasonable amount of time in the big leagues in 2017. Domingo Santana had a nice year in a short amount of time for the Brewers last year, as did Keon Broxton. Orlando Arcia and Jonathan Villar are a year older and closer to their potential as well, and Travis Shaw is a talented hitter with some potential.
Milwaukee isn't close to contending, but they have an outside shot at improving enough to compete for third place in the NL Central. Only the Cubs and Pittsburgh Pirates appear to have a measurable talent gap over the Brew Crew. Milwaukee could win as high as 75–80 games this year after a 73-win 2016.
Minnesota Twins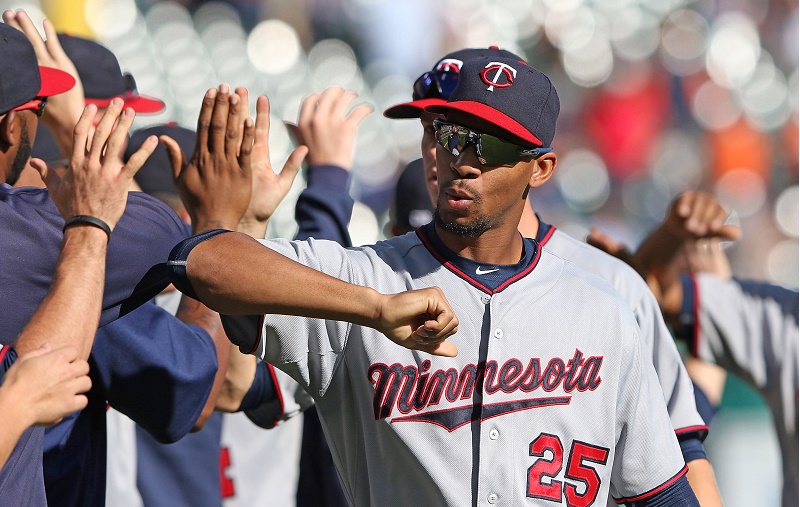 What they can do: Continue to play the young guys and see what happens.
Robbie Grossman, Max Kepler, Byron Buxton, Miguel Sano, and Jorge Polanco all got a decent amount of playing time with the 59-win Minnesota Twins last season, with mixed results. Jose Berrios started 14 games, but put together an 8.02 ERA. The results in the win column were pretty disappointing, coming off the 83-win 2015 season.
The Twins need to keep playing their young guys and see what happens this year. They must be prepared to deal second baseman Brian Dozier and any other veterans who are performing well at mid-season. The Twins will probably win 60–65 games this year.
New York Mets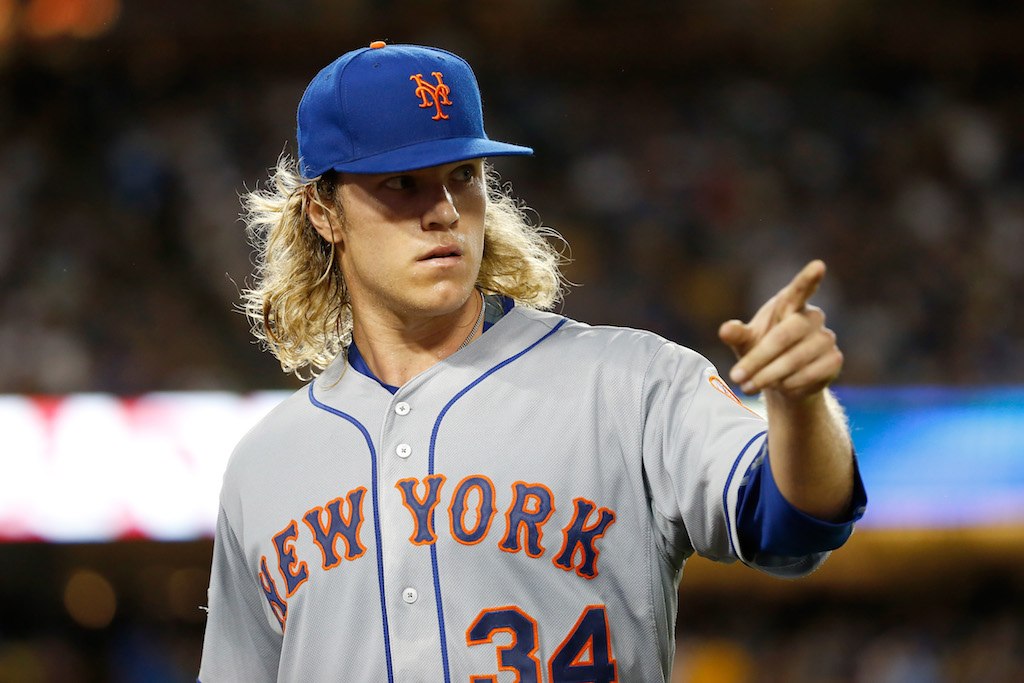 What they can do: Get healthy and contend again.
Technically, the New York Mets were a contender in 2016, making the playoffs as a wild card and losing to Madison Bumgarner and the San Francisco Giants. They were 87-75, and that's with major injuries with third baseman David Wright, catcher Travis d'Arnaud, and basically every starting pitcher but Bartolo Colon. The bad news is that Colon, soon to be 44 years old, is gone.
But Noah Syndergaard, Steven Matz, Jacob deGrom, Matt Harvey, and Zack Wheeler (Remember him?) are healthy and ready to go. If the Mets can hold their rotation together, they'll win 90–95 games. If they have a ton of guys hit the DL again, that number will drop.
New York Yankees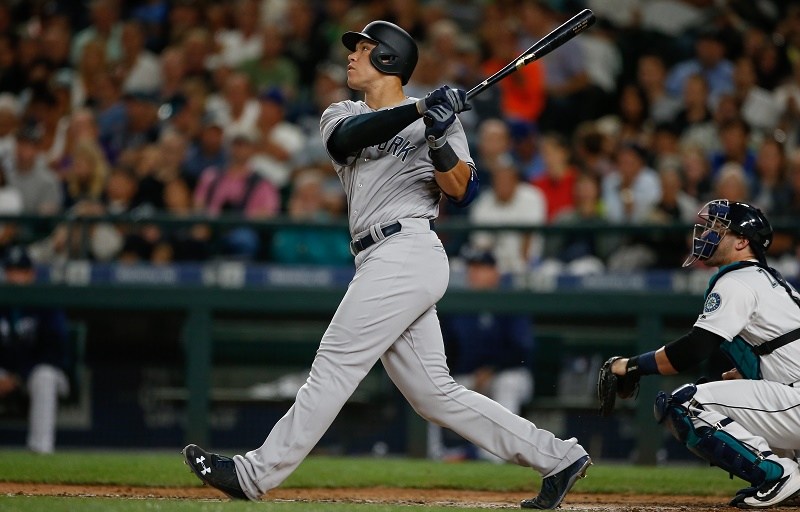 What they can do: Play the kids and be exciting.
Only the New York Yankees could decide to actually rebuild, acquire a ton of young talent, and still win 84 games. The Yankees called up such exciting players as Gary Sanchez, Aaron Judge, and Tyler Austin last season while bringing on many more great young prospects in deals involving Andrew Miller, Carlos Beltran, and Aroldis Chapman; the latter then returned to New York as a free agent. The Yankees probably aren't a real contender in 2017, but they will be exciting to watch. Realistically, they'll fall in the 80–85 win range.
Oakland Athletics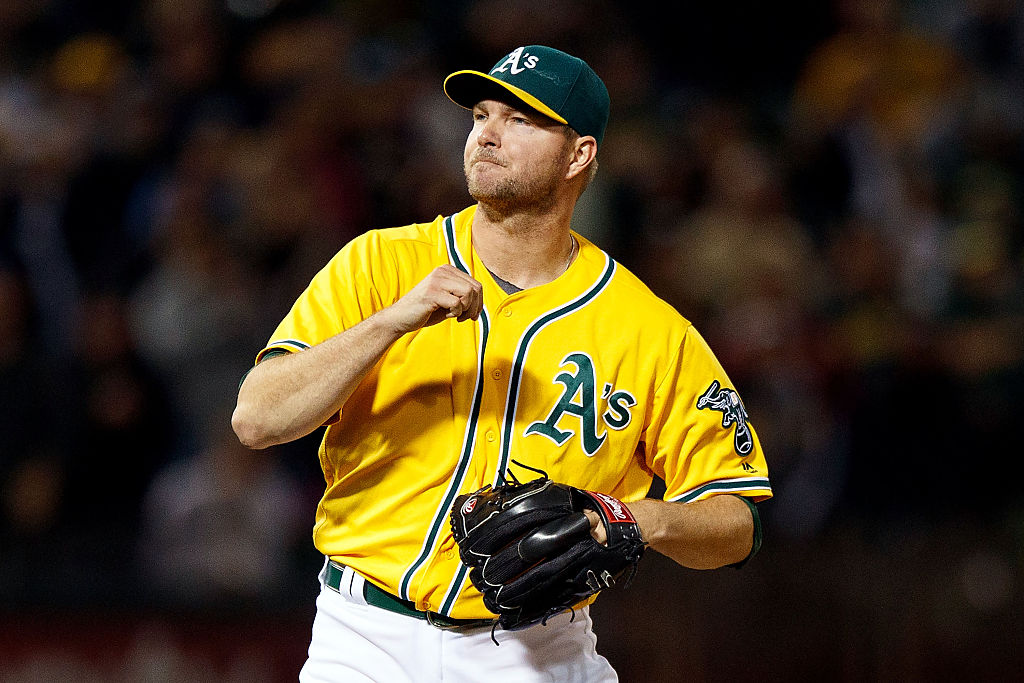 What they can do: Keep collecting prospects and build for the future.
The Oakland A's didn't have a nice season in 2016, winning just 69 games. The good news for Oakland: The performances of Ryon Healy, Sean Manaea, and Marcus Semien, all of which are under the age of 26 this season. Sonny Gray may have a much better season this year, which the A's pretty much need to happen, and Oakland has acquired quality veterans, such as Trevor Plouffe and Rajai Davis. But this team is going nowhere in 2017, most likely seeing their win total fall between 65–70 games yet again.
Philadelphia Phillies
What they can do: Take the next step.
The Philadelphia Phillies only won 71 games last year, but some of their young players made clear strides. Tommy Joseph stayed healthy and had a nice, 21-homer season in the big leagues. Odubel Herrera, Cesar Hernandez, Maikel Franco, and Jerad Eickoff all had strong seasons for the Phillies. They've added veterans such as Clay Bucholz and Michael Saunders, and they need more improvement from their young guys to take another step toward contending again. The Phillies might land between 75–80 wins in 2017.
Pittsburgh Pirates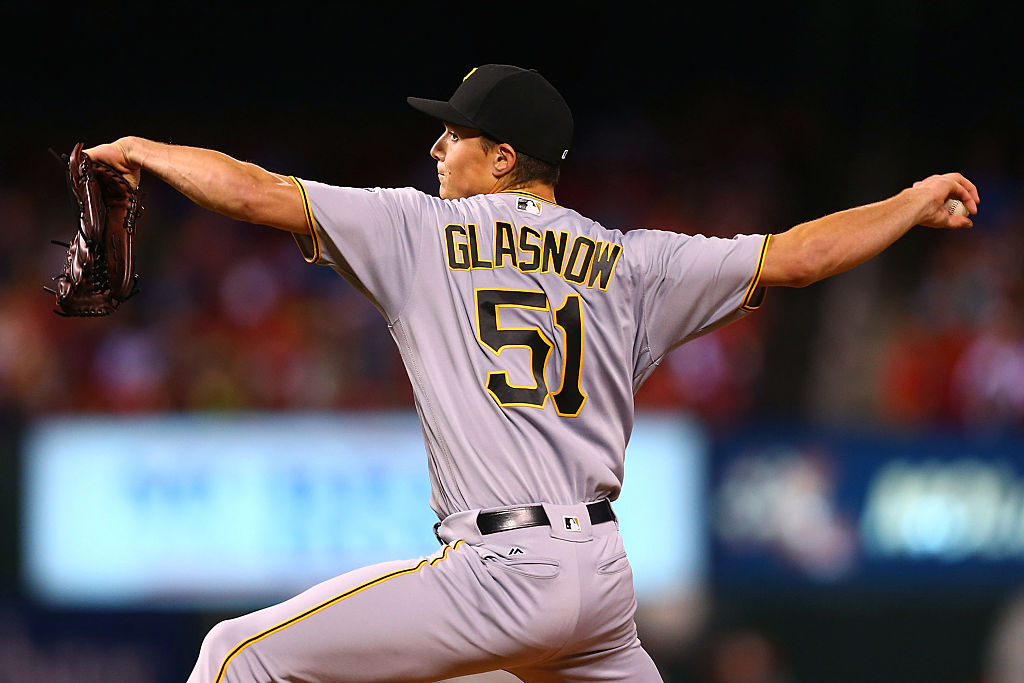 What they can do: Chase the Cubs and a wild card spot.
A 78-win season will do a lot to get you overlooked, but don't forget that this Pittsburgh Pirates team won 98 games just two years ago. They have probably one of the best outfields in the game, behind Andrew McCutchen, Starling Marte, and Gregory Polanco. Josh Bell, a first base prospect, will get a chance to prove himself this year, and the starting pitching could be surprisingly great with Gerrit Cole, Jameson Taillon, and Tyler Glasnow. The Pirates have the talent to win a lot of games this year, but given how disappointing they were last year we'll go for the middle ground: 85–90 wins.
San Diego Padres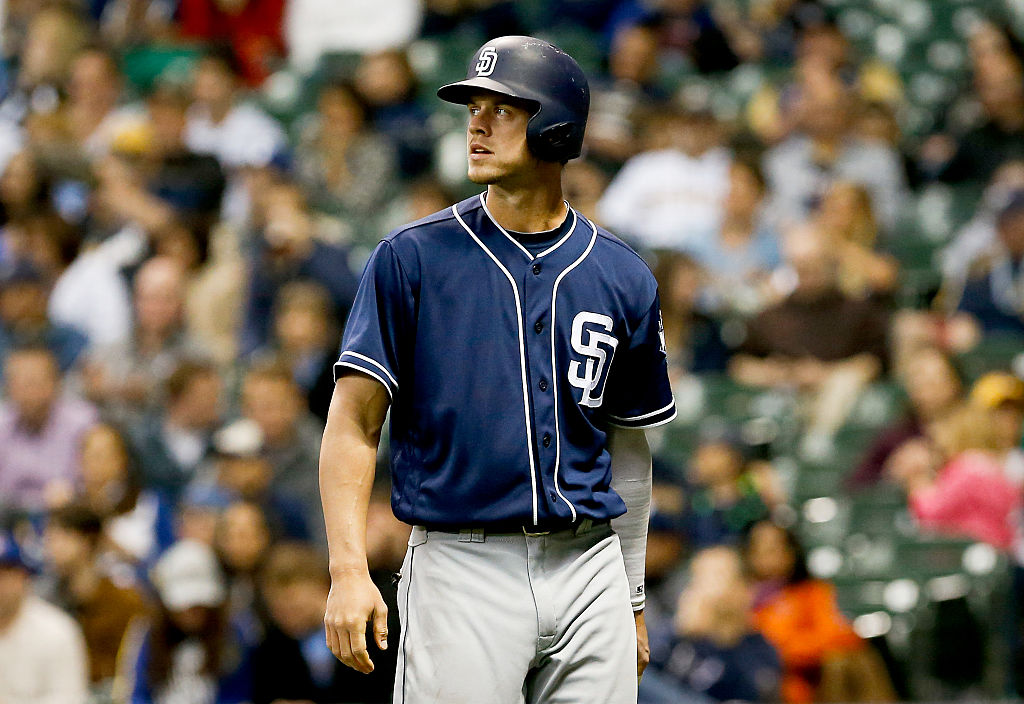 What they can do: Keep tearing it down and rebuild.
The San Diego Padres really went for it in the offseason prior to the 2015 season, making moves like signing James Shields and trading for Craig Kimbrel to try to put together a contender. It didn't work, and the last two seasons have seen the Padres win 74 and 68 games, respectively. Outside of 26-year-old first baseman Wil Myers, there isn't a whole lot here right now. They need to keep acquiring young players to try to build for the future. The Padres are probably a 60–65 win team this year.
San Francisco Giants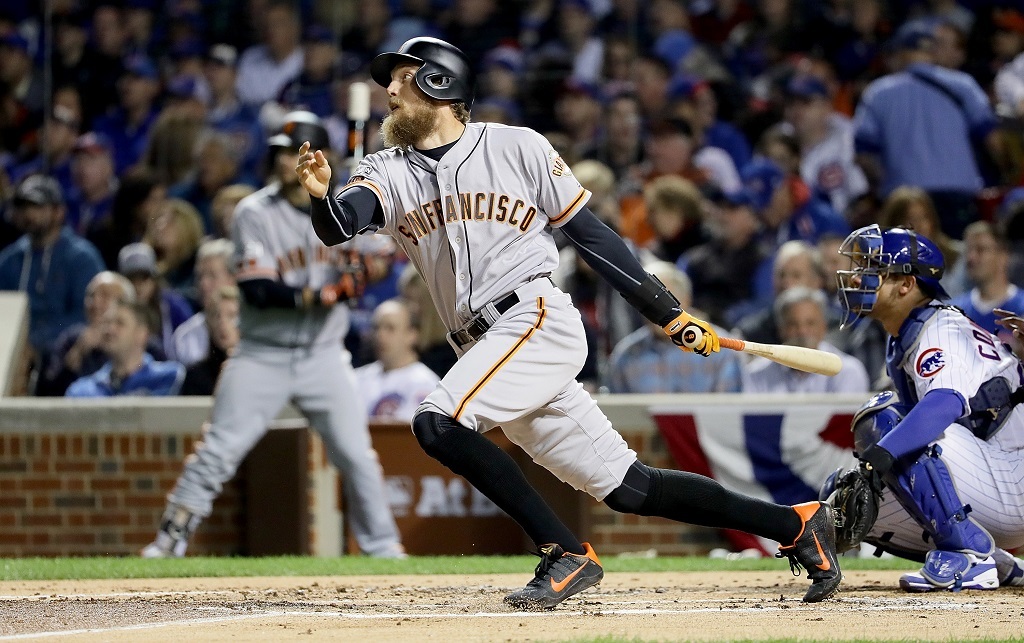 What they can do: Contend in the NL West with the Dodgers.
Things fell apart for the San Francisco Giants last season, who led the NL West well into late August. The Dodgers overtook them and the 87-win Giants had to settle for a wild-card spot. However, there's reason to believe they'll challenge Los Angeles yet again in 2017. The top-two, Madison Bumgarner and Johnny Cueto, are one of the best pitching tandems in the league. And Mark Melancon and Will Smith should calm down the Giants' bullpen problems. If all goes right, San Francisco could be in for 90–95 wins.
Seattle Mariners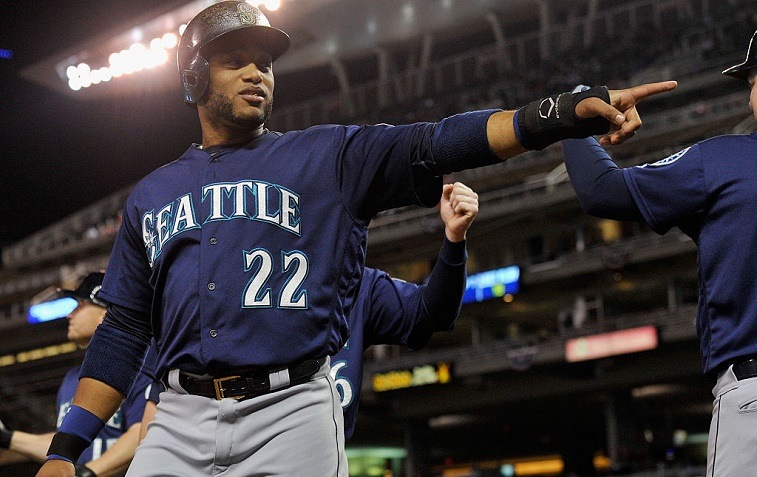 What they can do: Be a wild card contender in the American League.
The Seattle Mariners have won 87, 76, and 86 games in each of the last three seasons, so saying they're a wild-card contender in 2017 shouldn't be an outlandish statement. But a ton of AL teams fancy themselves to be playoff contenders, and the Mariners are right there in the thick of it.
Seattle acquired Jean Segura in the Taijuan Walker deal, which will help them from the top of the order. Edwin Diaz is a rising star as a flame-throwing closer, and the M's have a young, slugging first baseman named Dan Vogelbach who could break out this year. We expect them to win 85–90 games yet again.
St. Louis Cardinals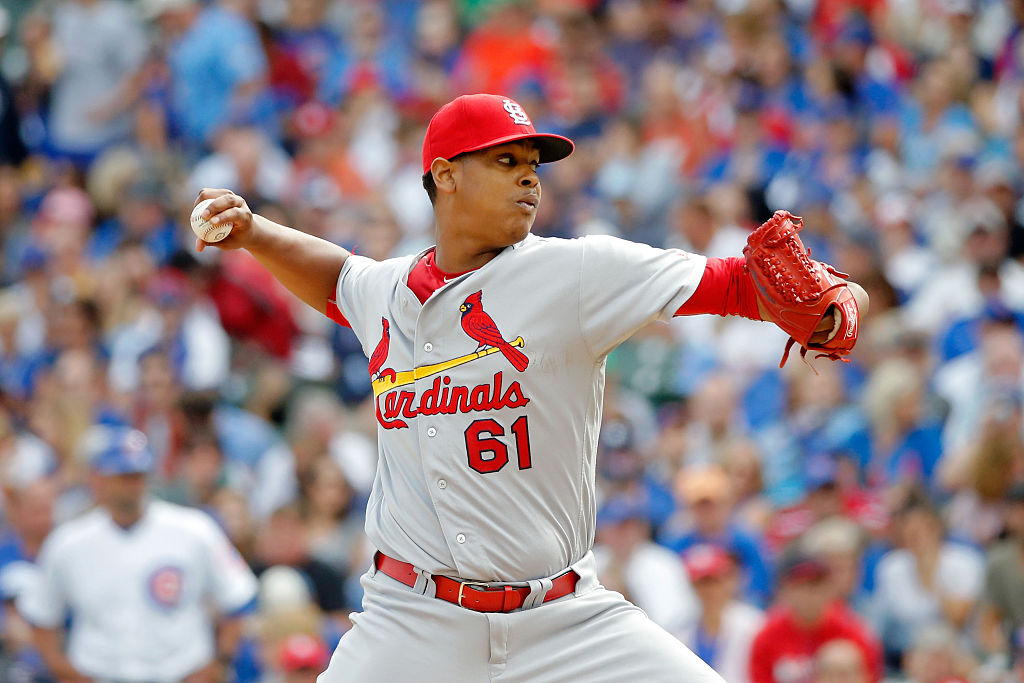 What they can do: Fight for positioning in the NL Central standings.
The St. Louis Cardinals didn't make a ton of huge moves in the offseason, with the signing of outfielder Dexter Fowler representing their biggest change. After winning 86 games last year and missing out on the playoffs for the first time since 2010, the Cardinals lost Matt Holliday, Brandon Moss, and Jeremy Hazelbaker, who combined for 60 of the Cardinals' NL-leading 225 home runs.
The Cards also lost promising starting pitcher Alex Reyes to Tommy John Surgery for the season, perhaps cementing their fate in the standings. The Cards aren't in the same class as the Cubs and likely not the Pirates either. On the low end they're a 75–80 win team, but realistically they'll find a way to get 80–85.
Tampa Bay Rays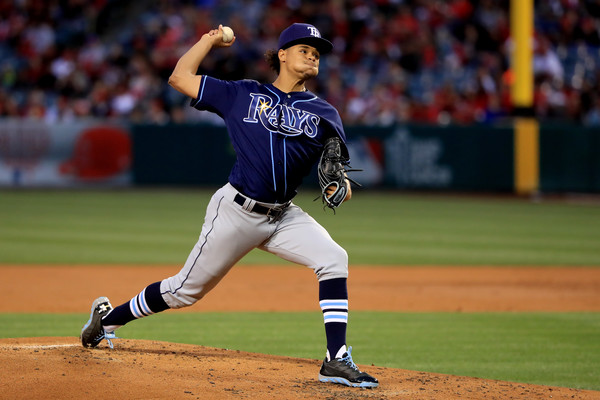 What they can do: Get their young players on the field.
That probably undersells the Tampa Bay Rays in 2017. They only won 68 games last year, but there's a chance for progression that could see them get into the wild-card race. They traded away Drew Smyly and Matt Moore, but a full season from pitching prospect Blake Snell to go along with Chris Archer, Jake Odorizzi, Matt Andriese, and Alex Cobb could give the Rays one of the best rotations in baseball.
They have some excellent position players too, in Evan Longoria, Brad Miller, and Corey Dickerson. However, this team is still a bit away from contending. The Rays could be a 75–80 win team this year, with the potential to surprise and win a few more than that, too.
Texas Rangers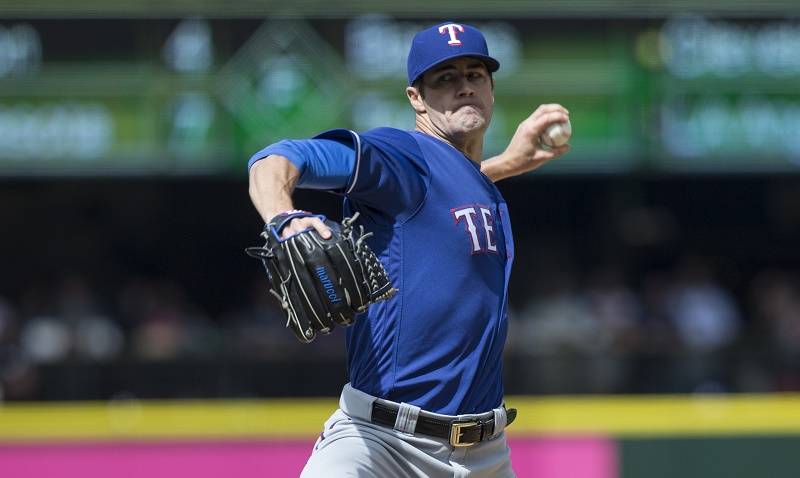 What they can do: Fight for the AL West title again.
The questions that dogged the Texas Rangers last year continue into 2017: Who are the starters beyond Cole Hamels and Yu Darvish? Unfortunately for Texas, we know that answer. Martin Perez, Tyson Ross, and Andrew Cashner have some potential but they've experienced a lot of injury history and poor performances in recent years.
None of them could be trusted in Game 3 of a playoff series right now. The Rangers over-performed at 95 wins last year, outscoring their opponents on the season by just a total of eight runs. We're projecting some regression, and a win total of 85–90.
Toronto Blue Jays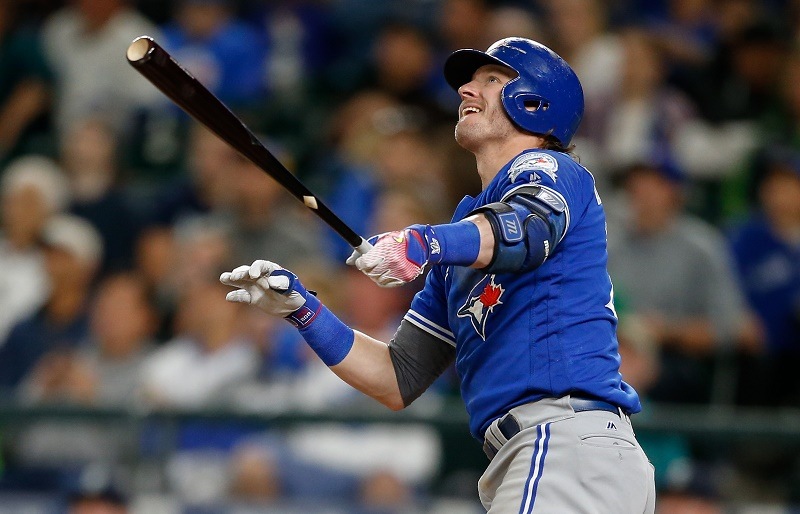 What they can do: Finally win the American League pennant.
The Toronto Blue Jays lost R.A. Dickey and Edwin Encarnacion, but their rotation of Marcus Stroman, Aaron Sanchez, Francisco Liriano, Marco Estrada, and J.A. Happ is one of the deepest in the American League. They're still a strong offensive team, as well, with Jose Bautista healthy and returning while Josh Donaldson, Russell Martin, Troy Tulowitzki, and others will fill out the lineup.
The Blue Jays will battle with the Red Sox for the AL East. Even if they make the playoffs as a wild card, they still have the talent to finally get past the ALCS — the place their last two seasons came to an end. Optimistically, the Blue Jays could be a 90–95 win team.
Washington Nationals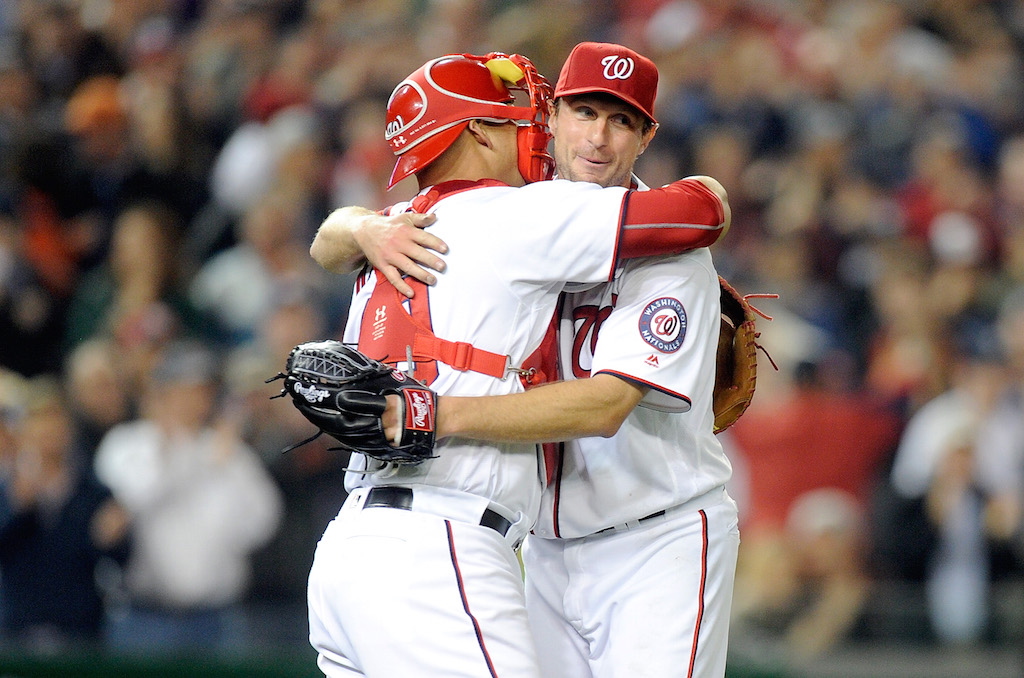 What they can do: Win the National League pennant.
The Washington Nationals had an excellent season last year despite getting little in the way of production from 2015 NL MVP Bryce Harper. Along with Daniel Murphy, Trea Turner, Anthony Rendon, and the additions of Adam Eaton and Matt Wieters, the Nats have one of the best lineups in the game.
Add to that the rotation, which features NL Cy Young winner Max Scherzer, Tanner Roark, Stephen Strasburg, Joe Ross, and Gio Gonzalez, and you have a team built to challenge the Cubs and Dodgers in the National League. Washington won 95 games in 2016 and will win somewhere between 90-95 games again in 2017, fighting the Mets in the NL East.
Statistics courtesy of ESPN and Baseball -Reference.