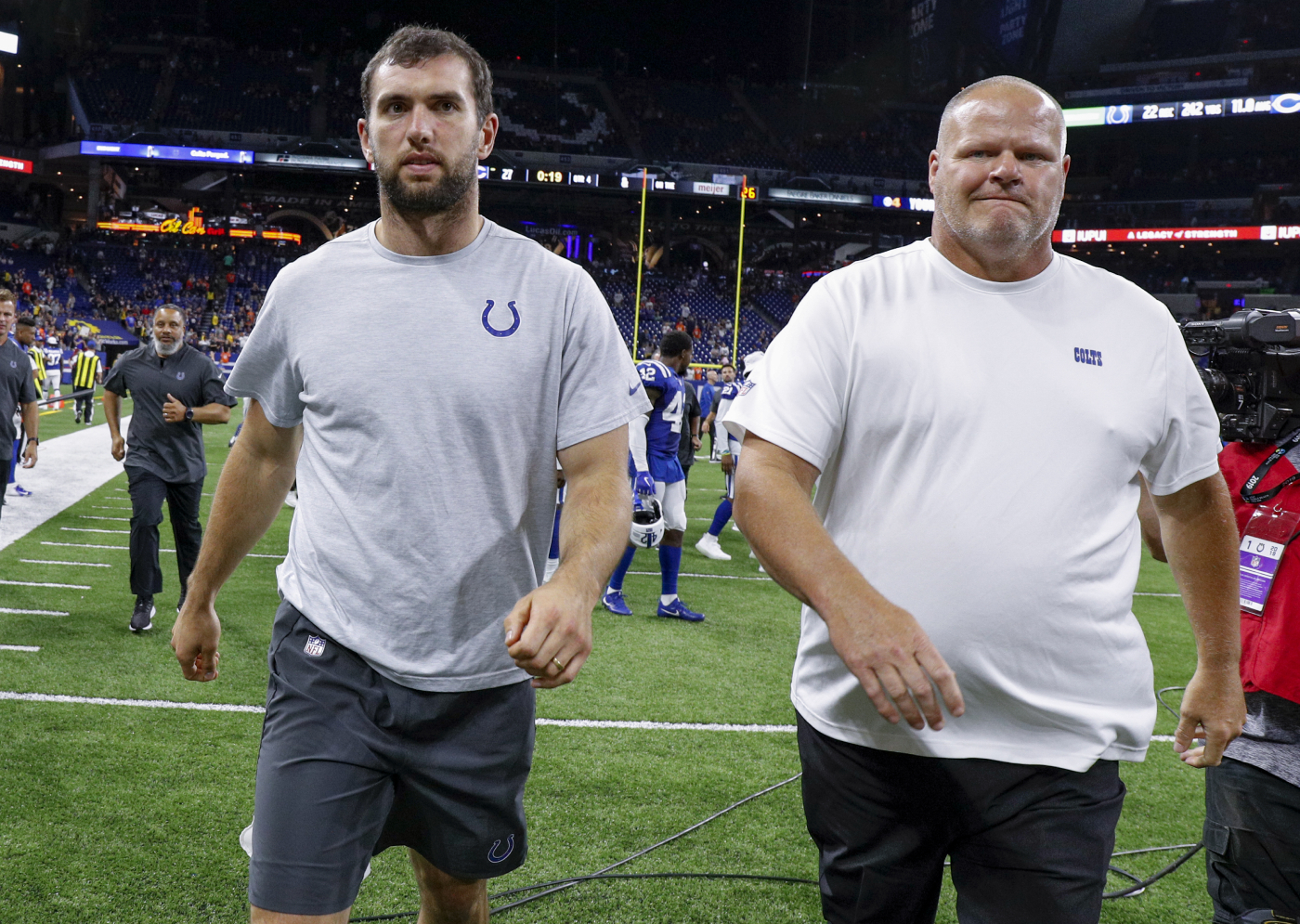 What Is Andrew Luck Doing Now Since His Shocking Retirement From the NFL?
Former Colts QB Andrew Luck officially retired in August 2019 So, what is he doing now since retirement. Learn more about his post-NFL life.
One of the most surprising sports moves of all-time happened in August 2019 when Andrew Luck announced his retirement from the NFL at just 29 years old. Luck had an excellent NFL career, but it ultimately didn't last very long. So what is Andrew Luck doing now, since retiring as the quarterback of the Indianapolis Colts? Let's take a closer look.
Andrew Luck had an excellent career with the Indianapolis Colts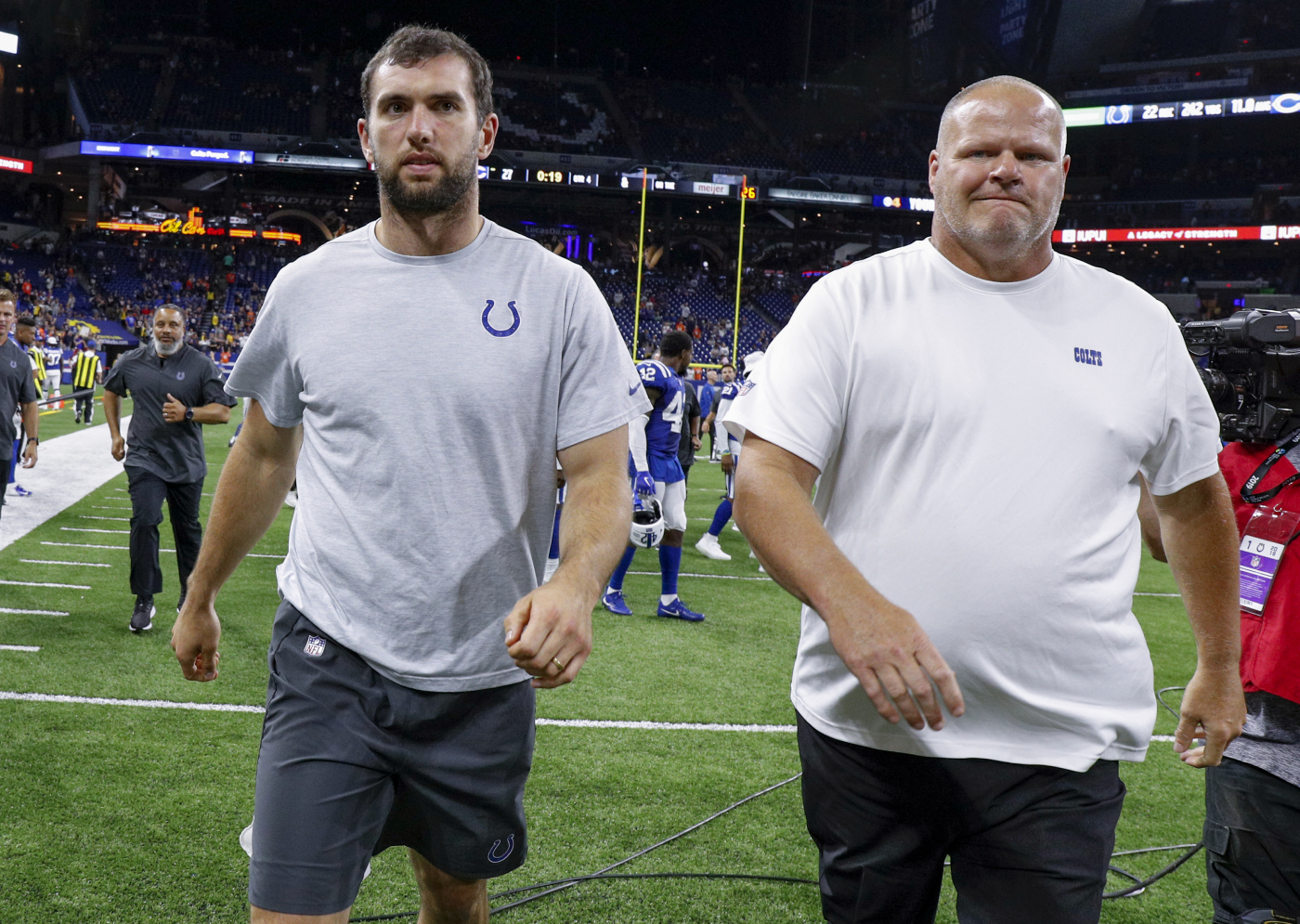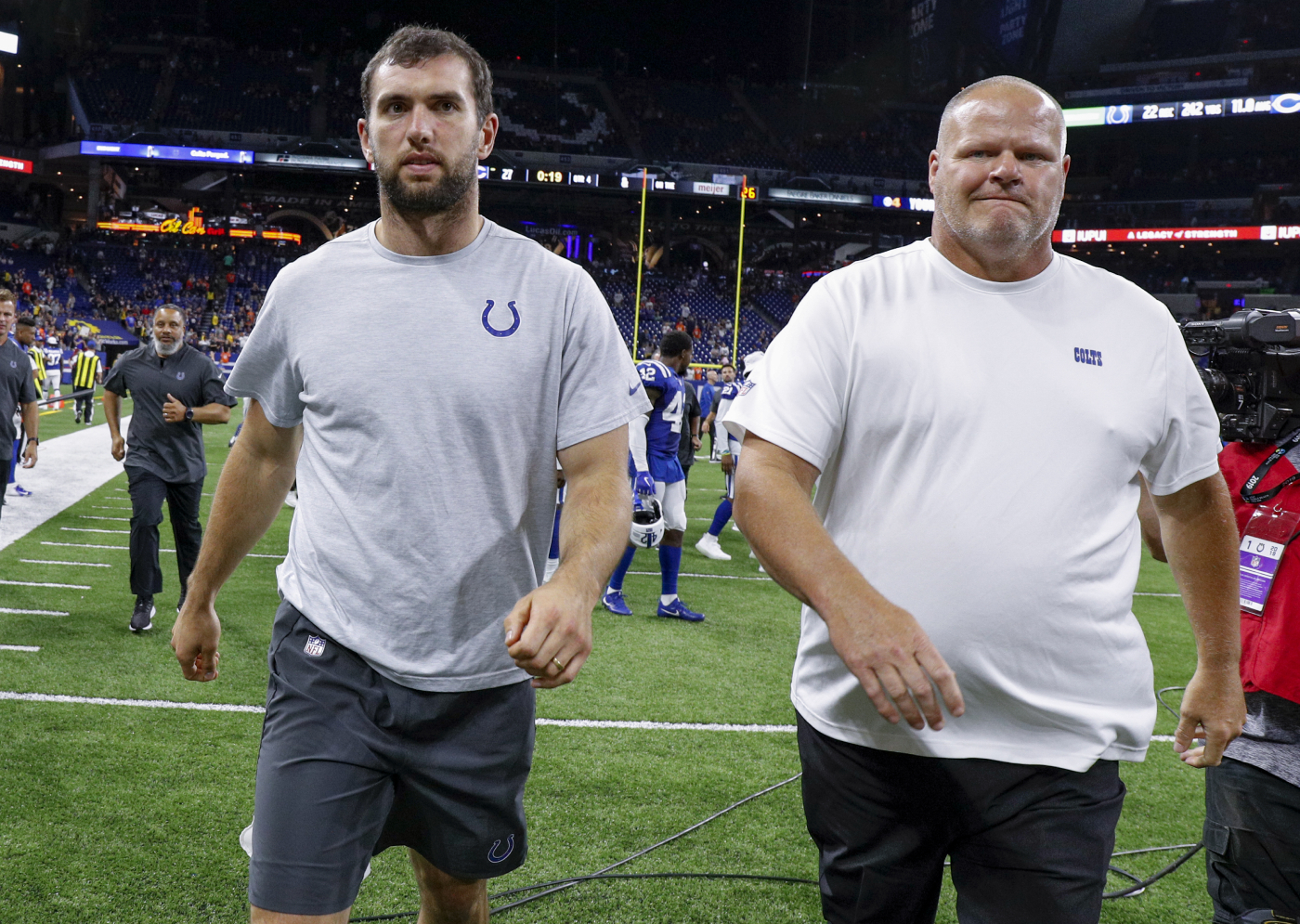 After an outstanding college career at Stanford, Luck came into the NFL as one of the biggest prospects ever. This led to him going to the Colts with the No. 1 overall pick in the 2012 NFL draft.
Luck then had a lot of success very quickly for the Colts. He led Indianapolis to an 11-5 record in each of his first three seasons. He also earned a Pro Bowl selection in each of those seasons. In 2014, Luck was ultimately one of the best quarterbacks in the entire NFL. Among Andrew Luck's stats for that season, he threw for 4,761 yards, including a league-high of 40 touchdowns. He also led the Colts to the AFC Championship Game.
The Colts struggled in 2015 and 2016, only going 8-8 each season. After Luck missed the entire 2017, though, he was remarkable again in 2018. Luck threw for 4,593 yards and 39 touchdowns that year. His play led to him earning the AP Comeback Player of the Year award. He also helped the Colts go 10-6 and win a playoff game after starting the season 1-5.
He shockingly retired from the NFL after dealing with injuries
Just before the 2019 season was about to start, Luck announced his retirement from the NFL at only 29 years old.
This came after he battled several injuries throughout his career. He only played in seven games in 2015, and he ultimately dealt with rib and shoulder issues in 2015 and 2016, according to CBS Sports. He then missed all of the 2017 season after undergoing shoulder surgery. Then, prior to the 2019 season, Luck dealt with a calf issue.
All of these injuries appeared to play a significant role in Luck's decision to retire so early.
"For the last four years or so, I've been in this cycle of injury, pain, rehab, injury, pain, rehab, and it's been unceasing, unrelenting, both in-season and offseason, and I felt stuck in it," Luck said, according to ESPN. "The only way I see out is to no longer play football."
What is Andrew Luck doing now?
So what is Andrew Luck doing now?
Zak Keefer of The Athletic wrote about Luck's retirement on the one year anniversary of the day that the news broke. In the story, he touched on what Luck has been up to in retirement.
Keefer reports that, according to people close to Luck, he is happy and that his body has finally healed. He also reported that Luck, his wife Nicole, and their daughter still live in Indianapolis and that Luck still stays in touch with his former coaches and teammates. Luck also reportedly had dinner with Colts head coach Frank Reich and Colts GM Chris Ballard during the 2020 offseason.
However, some of his former teammates, like Anthony Castonzo and Jack Doyle, are confident that he will stay retired. Colts owner Jim Irsay, though, seems to still have a tiny bit of hope that he will come back one day.
"I don't know (if he'll ever come back)," Irsay said in February 2020, according to The Athletic. "I haven't asked him. Right now, he's doing the most honorable and the thing I would want him to do the most, he's an excellent husband and a tremendous father to Lucy. To me, that's where we all start as men and women."
Irsay also said, "We'll see what happens."
Andrew Luck was one of the most exciting quarterbacks in the NFL during his career. For now, though, it appears that he is not coming back to the league anytime soon.
In January 2022, Andrew Luck gave an update about what he's doing now. Luck and Robert Griffin III were part of the ESPN pregame broadcast for the title game between Alabama and Georgia when he was asked how he'd been spending his time since retirement.
"Full-time daddy duty," Luck said, per Fox Sports. "It's been a complete joy."
Stats courtesy of Pro Football Reference.