What Is Aaron Judge's Net Worth?
One of the hottest hitters in baseball this MLB season so far has been Aaron Judge, the New York Yankees slugger. Judge has quickly become one of the biggest stars in the league, and he hasn't even received a massive contract yet. So, with Judge becoming such a big star over the past few years — what is his net worth?
Aaron Judge has quickly become a star for the New York Yankees
The Yankees selected Judge in the first round of the 2013 draft. He was then excellent in the minors in his first few seasons as he hit 17 home runs in 2014, and then 20 home runs in 2015. In 93 games at the Triple-A level in 2016, Judge hit .270 to go with 19 home runs and 65 RBIs.
Judge ultimately made his MLB debut in August 2016. He then appeared at the plate at the MLB level in 27 games that year, and he hit four home runs and had 10 RBIs. However, in 2017, he became an everyday player and became an absolute star.
Earning an All-Star selection, Judge hit .284 in 2017 to go with an AL-leading 52 home runs, 114 RBIs, and he scored an AL-leading 128 runs. His play ultimately helped him earn the AL Rookie of the Year award. The Yankees were an excellent team that year too, as they went to the ALCS before losing in seven games to the Houston Astros. Judge also hit three home runs in that series.
Judge did not play in more than 112 games in 2018 or 2019, after playing in 155 in 2017. He still earned an All-Star selection in 2018, though, as he hit .278 to go with 27 home runs and 67 RBIs. In 2019, he hit .272 to go with 27 home runs and 55 RBIs. The Yankees went to the ALCS again in 2019 before losing to the Astros again.
He has gotten off to a hot start for the New York Yankees in 2020
So far in 2020, Judge is one of the hottest hitters in baseball. Through his first 15 games and 60 plate appearances, Judge has a .309 batting average. He also leads the MLB in home runs with eight, RBIs with 19, runs scored with 14, and slugging percentage with .782.
Judge has certainly been incredible, but he is still critical of himself.
"Locked in for me is if I'm going five-for-five every night," Judge said after a two-home run game against the Boston Red Sox, according to The New York Times. "I still got out a couple times and chased a couple pitches. So there's some times where I'm not really locked in."
Additionally, according to The New York Times, his teammate, Luke Voit, said, "I'm excited to see what he can do in 60 games this year with how he's raking right now. He's a guy you don't want to take your eyes off when he's hitting."
The Yankees have high hopes as a team this season, as they are currently 10-5 and first place in the AL East division.
What is Aaron Judge's net worth?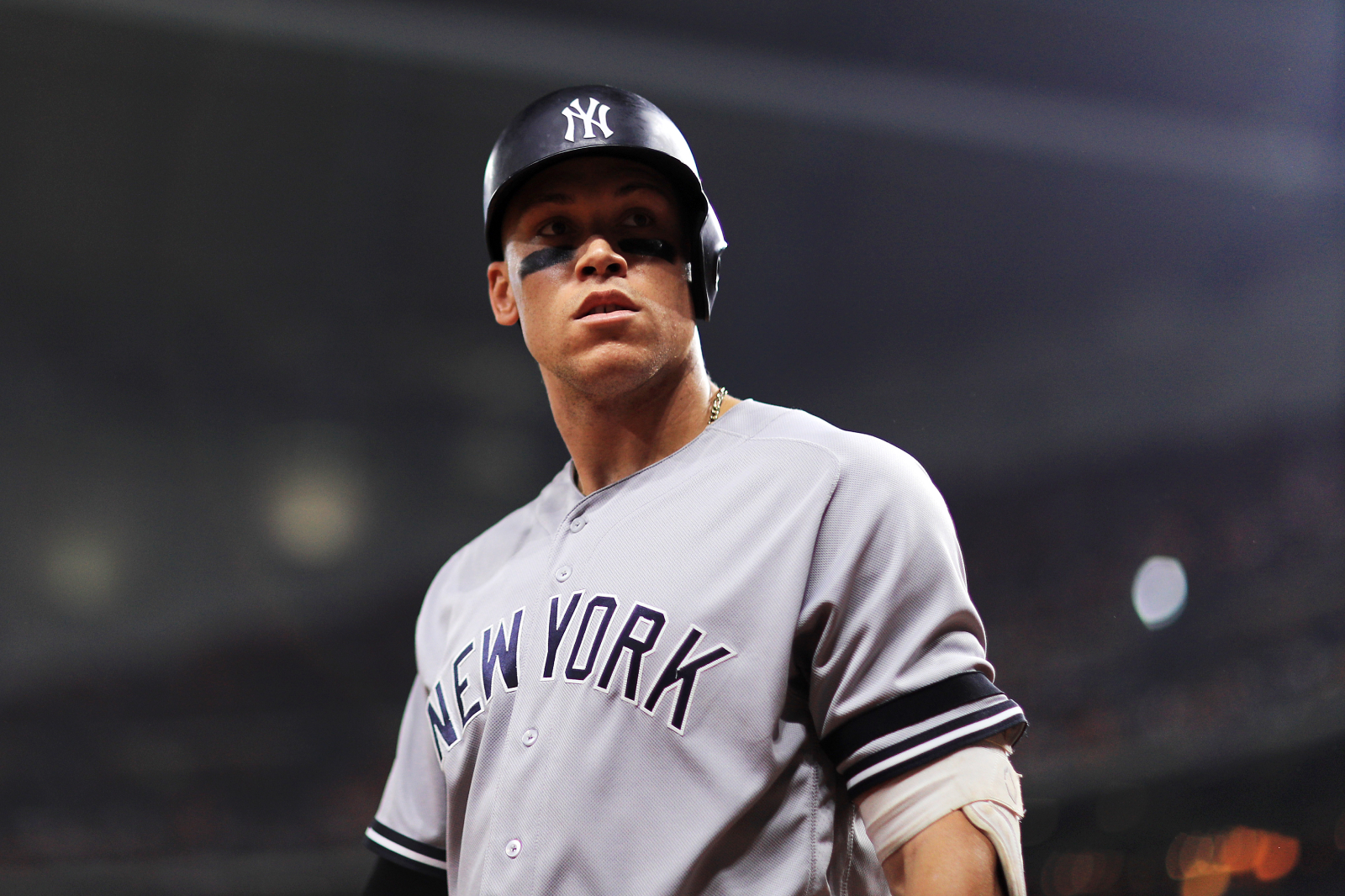 Judge has not gotten a massive contract in the MLB yet, but it is almost certain that he eventually will. So far in his career, Judge has made an estimated $6.94 million, according to Spotrac. He will be eligible for arbitration the next two seasons but will be an unrestricted free agent after the 2022 season.
So, what is Judge's net worth? Celebrity Net Worth reports that he is worth $10 million.
Aaron Judge's baseball career has certainly paid off. However, his net worth number could become even more significant in the coming seasons if he continues to dominate at the plate for the Yankees.
Stats courtesy of Baseball Reference