What Is Aaron Rodgers' Net Worth After Becoming 1 of the Best QBs Ever?
Over the course of 15 seasons in the NFL — all of them spent with the Green Bay Packers — Aaron Rodgers has established himself as one of the greatest quarterbacks of the modern era. Many analysts would even go a step farther, and place Rodgers among the 10 best QBs of all time. And although he's now 36 years old, Rodgers remains a highly productive player.
That said, most would agree that Rodgers' time in the NFL is running down. But wherever he ends up in the all-time discussion, one thing remains clear: Rodgers will walk away from his playing career a very wealthy man.
Aaron Rodgers' NFL career in a nutshell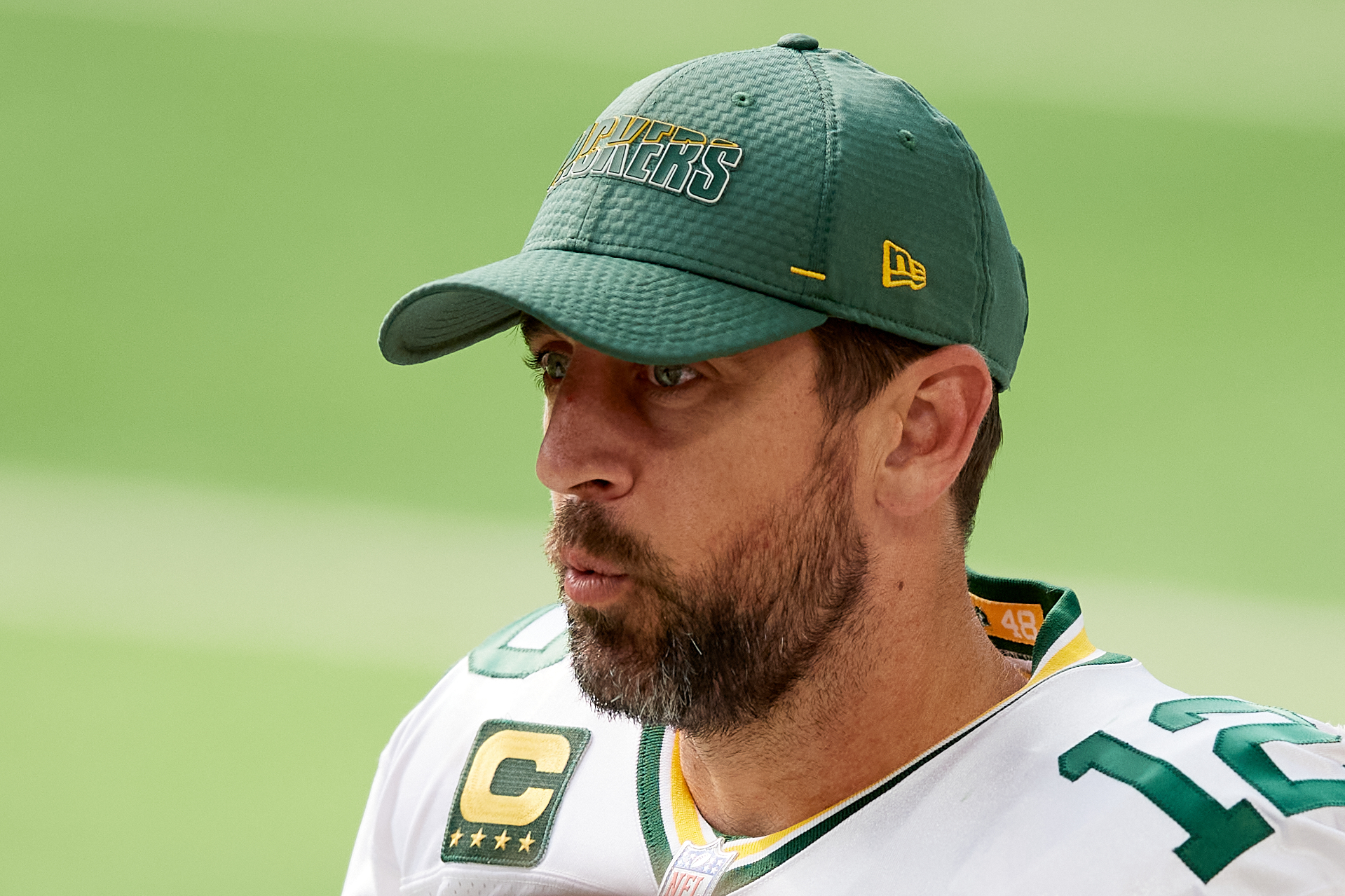 The Green Bay Packers drafted Rodgers with the 24th pick of the 2005 NFL Draft, fully expecting him to develop into the aging Brett Favre's replacement. Rodgers put in three seasons as a backup before taking over starting duties in 2008.
Although the Packers had a losing record that year, Rodgers showed plenty of promise, throwing for 4,038 yards with a 63.6% completion rate and 28 touchdowns.
Those numbers went up across the board in 2009, earning Rodgers his first of eight total Pro-Bowl selections. In 2010, Rodgers led the Wild Card Packers to an eventual Super Bowl XLV victory over the Pittsburgh Steelers — Rodgers only title win. He won his first NFL MVP award the following year, and then again in 2014.
Rodgers' career numbers make it clear just how impactful of a quarterback he is. He has racked up 46,946 total passing yards — good for number 13 on the all-time list.
His 64.6% career completion rate, meanwhile, is 10th best all-time. And with 364 passing touchdowns, Rodgers holds the all-time number eight spot, with a good chance of moving at least a couple rungs higher.
Rodgers also has the distinction of being the fastest quarterback to reach 350 passing touchdowns, having made it to that milestone in just 172 games. Provided Rodgers remains healthy and productive for another few seasons — and there doesn't seem to be any reason to doubt that he can — he will only improve his status as one of the best to ever play the game.
Aaron Rodgers' current contract
RELATED: Aaron Rodgers Just Got Exposed For His Most Unforgivable Career Failure
Rodgers signed his last contract with the Packers in August 2018. The four–year deal is worth a total of $133 million, $98.7 million of which is guaranteed, per Sporting News.
When all is said and done, that means Rodgers will pull in an average of $33.25 million per season — tied with the LA Rams' Jared Goff for fourth-highest quarterback salary in the NFL.
Rodgers' contract will take him through the 2023 season, at which point he will be 40 years old. Yet most commentators doubt that the Packers will hold on to Rodgers that long.
The consensus feeling is that, by taking quarterback Jordan Love in the first round of the 2020 NFL draft, the Packers signaled that the Rodgers era was nearing its end.
NFL future and net worth
RELATED: Aaron Rodgers Once Had a Close Encounter With a UFO and Lived to Tell the Tale
Of course, that doesn't mean that Aaron Rodgers won't stick around in the NFL as long as he feels like he can continue competing — just that he likely won't do so with the Packers. Regardless, Green Bay will likely invest at least two or three years in developing Love, before he eventually supersedes Rodgers.
Even if he chose to walk away from the game right now, Rodgers would be sitting pretty both in terms of his legacy and his career earnings. In 15 seasons, he has taken home a total of over $219 million dollars in salary, according to SpotRac. He's managed to hold on to a significant portion of that total, with his net worth recently estimated at around $120 million by Wealthy Gorilla.
All stats courtesy of Pro Football Reference