What Is Al Michaels' Net Worth?
When it comes to professional broadcasting, a few names stick out: Bob Costas, Chris Collinsworth, John Madden, and the newly-anointed Tony Romo. Included in this short and distinguished list of famous announcers is the venerable Al Michaels, a man whose career spans more than half a century. But after nearly five decades in the business, how much is Michaels really worth?
Al Michaels' distinguished career
Nowadays, the trend is for ex-players like Romo, Terry Bradshaw, or Peyton Manning to go into broadcasting. Fans enjoy their on-field expertise in the booth. Al Michaels didn't go that route. He was never a professional athlete. Instead, he was a broadcast professional from the very start. 
Michaels entered the entertainment industry in 1967. He first served as a kind of production assistant on The Dating Game, choosing women to appear on the show. It wasn't long before his talents took him to the airwaves and in front of the cameras. That same year, he was hired as a radio announcer for the LA Lakers. Michaels' time with the Lakers was brief, however.
He soon moved to Hawaii where he got a job commentating local baseball games. Michaels spent the next three years becoming a local legend in Hawaii. He moved back to the mainland to announce for the Cincinnati Reds via NBC sports. A string of announcing jobs, including the 1972 Winter Olympics, eventually landed him a long-term job with ABC sports. 
Michaels' most famous broadcast moment came while commentating on the 1980 Winter Olympics. During the hockey finals between the U.S. and Russia, dubbed "The Miracle on Ice," Michaels excitedly yelled, "Do you believe in miracles? Yes!" on-air in the middle of America's unlikely win. 
Since then, Michaels has become a household name. He worked as the NFL's main broadcaster for Monday Night Football from 1986 until 2006. During the early thousands, Michaels also served as the main color commentator for the NBA on ABC. In 2006, however, after a convoluted three-way negotiation between ESPN, ABC, and NBC, Michaels found himself on NBC hosting Sunday Night Football where he has remained since.  
Michaels' net worth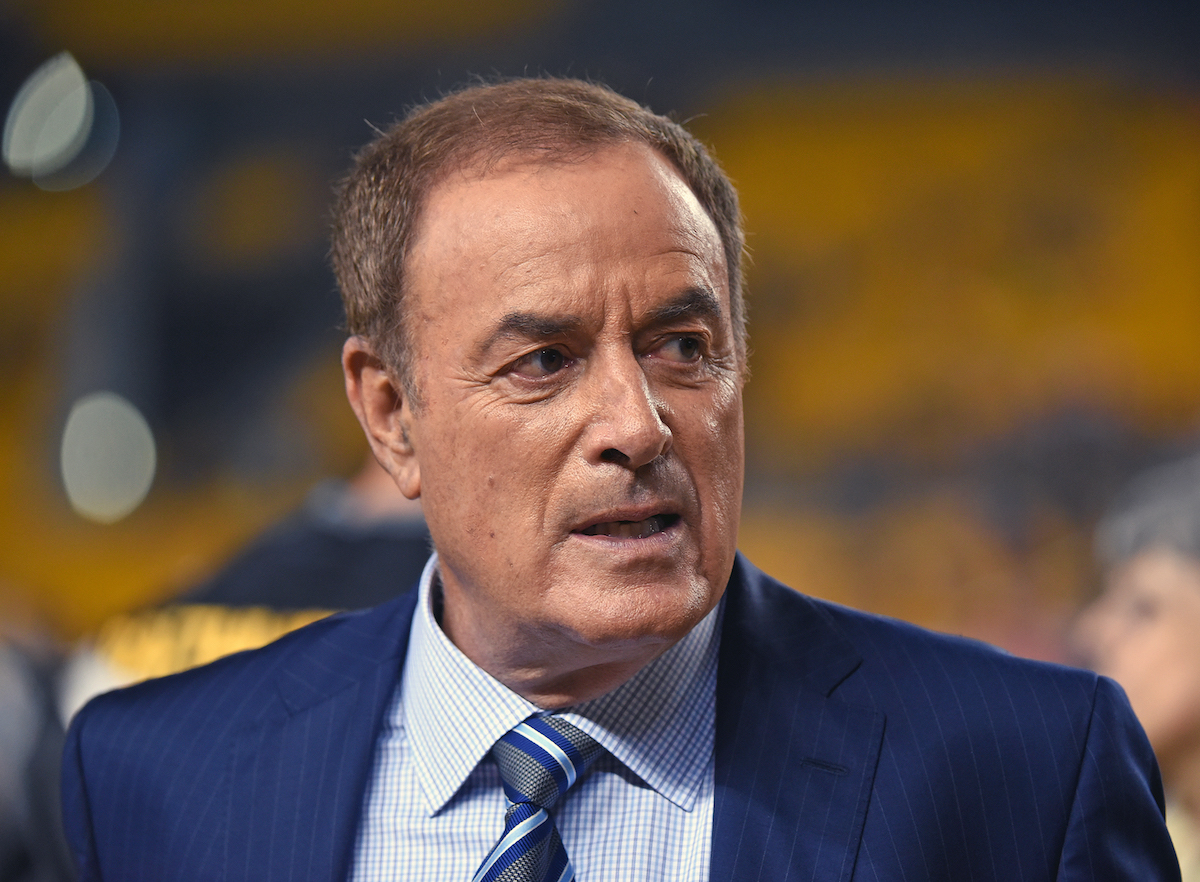 So now the big question: What do five decades of broadcast experience across a variety of media outlets look like on paper? If you're Michaels, one of the most recognizable names in sports broadcasting history, about $30 million, according to Celebrity Net Worth. Over his long and venerated career, Michaels has amassed a wealth that rivals some football players.
After so long in the public eye, is it any surprise that Michaels is among the richest sports broadcasters in history? After all, reports Business Insider, he's won an Emmy award, been presented with multiple Sportscaster of the Year awards from a multitude of journalism organizations, and even had his own star placed on the Hollywood Walk of Fame, is also among the richest sports broadcasters in history? 
At this point in his career, Michaels is bringing in upwards of $6 million per year, a figure that'll keep going up with each passing season. 
What does the future hold?
The face and voice of multiple sports to multiple generations is still going strong at 75. Recently, ESPN began eyeing the broadcast star for a spot opposite the newly-signed Peyton Manning on Monday Night Football, reports Sports Illustrated. Michaels, who still has another two years left on his current NBC contract, declined. It wouldn't be the first time networks fought over him.
During the negotiations between ABC and NBC, ESPN was supposed to get a crack a Michaels. But ESPN's parent company, Disney, made a weird trade regarding the rights to a long-lost Walt Disney character named "Oswald the Rabbit." The ensuing trade landed him at NBC where he's been ever since. And given his age and salary, Michaels is comfortable right where he is.