What Is Causing the Offensive Line Struggles Around the NFL?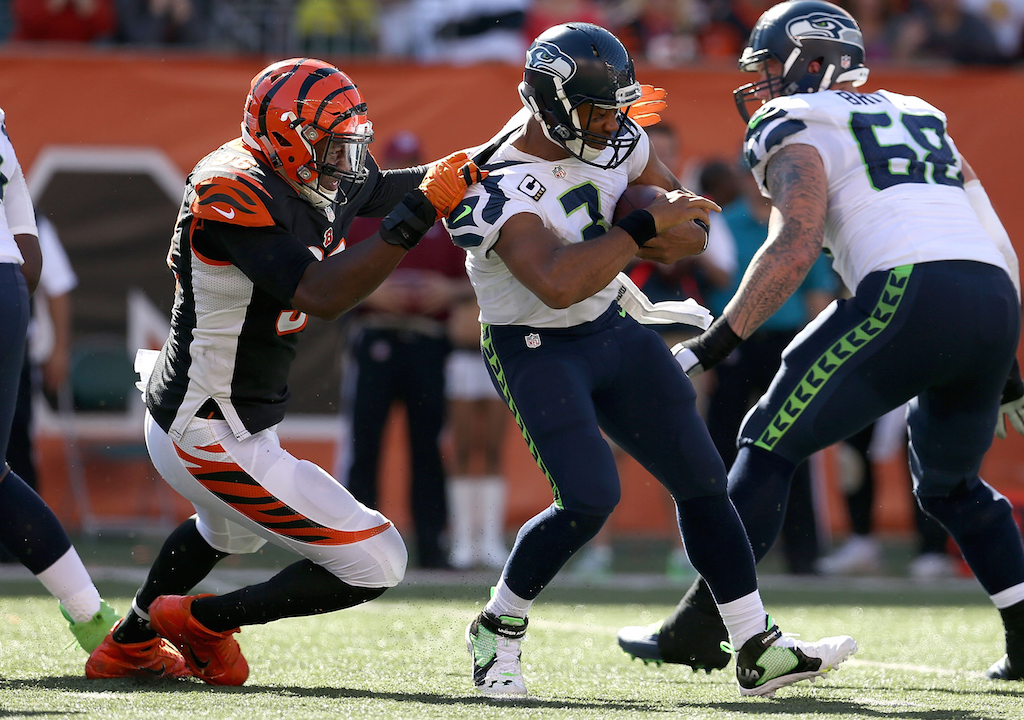 Since the dawn of time in the National Football League, one of the more commonly held beliefs is that football games are won and lost in the trenches. In fact, behind nearly every championship team throughout league history you will find a dominant offensive line. Yet, offensive linemen are arguably the most unheralded players in the NFL. Truth be told, they are the epitome of the term "unsung heroes."
When it comes to offensive line play in the NFL, the unfortunate reality of the situation is that outside of football junkies and people who have played the position, nobody really notices the play of an offensive line unless they perform at a strikingly poor level.
While fans may notice subpar offensive line play just by watching a game on TV, this issue usually comes to the forefront when fans see their favorite quarterback running for his life or their favorite running back taking hits and being brought down behind the line of scrimmage. Nonetheless, we have seen an unusually high number of teams with poor offensive lines in 2015.
Aside from being incredibly time-consuming, it can be extremely difficult to be objective when evaluating the play of an offensive line. Because of this, we opted to use the in-depth analytics provided by the guys at Pro Football Focus (PFF) to give our readers a definitive look at just how bad the offensive line play in the NFL has been this year. Here is a look at what the stats from PFF helped us uncover:
Only five teams, the Cleveland Browns, Carolina Panthers, Green Bay Packers, Oakland Raiders, and Dallas Cowboys, have positive pass blocking grades in 2015.
Only 11 teams, the Cincinnati Bengals, Kansas City Chiefs, Baltimore Ravens, Atlanta Falcons, Chicago Bears, New Orleans Saints, Buffalo Bills, New England Patriots, Arizona Cardinals, Dallas Cowboys, and Philadelphia Eagles, have positive run blocking grades in 2015.
Those alarming statistics raise the following question: What is causing the decline in the play of offensive lines this year? Well, we believe that we have a definitive answer to that question.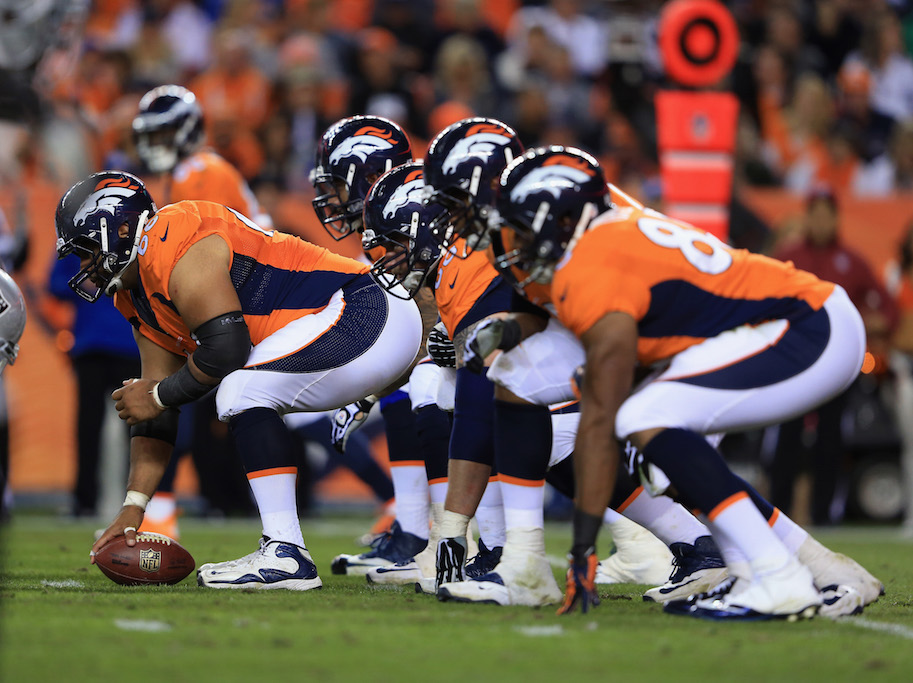 If you watch any of the 40 college football bowl games over the next month, there is little chance that at least one of the teams in every matchup won't run some sort of variation of the spread offense, which has quickly become the prevalent offensive scheme in modern-day college football. One thing you will quickly notice is that very few lineman who play for teams that operate in a spread offense actually put their hand on the ground and get into a three-point stance. This is largely due to spread offenses relying on more finesse and zone-blocking schemes up front.
Comparatively, if you tune into an NFL game this weekend, you will find zero teams that run a true spread offensive scheme. With that, you may also notice that most NFL offensive lineman are required to spend the majority of their time lining up in a three-point stance due to the pro-style schemes that their teams run, requiring them to do more in-line drive blocking. Knowing this, it's easy to see why it seems like there are fewer and fewer pro-ready offensive linemen available in the NFL Draft on a yearly basis.
The truth of the matter is that this trend cannot solely be blamed on what is happening in college football. Spread offenses are rapidly taking over the game at all levels, from Pop Warner to high school. As a result, we have reached a time when players entering the NFL have played in nothing but spread offenses since taking up the sport, which makes their struggles to adjust to playing in a pro-style scheme much more understandable.
At the end of the day, the spread offense will likely never have a long-term place in the NFL, and the pro-style offense will likely always play second-fiddle to spread offensive schemes in the college game. All said, it will be up to the coaches and scouts around the NFL to figure out a way to remedy this ever-growing issue.
Statistics courtesy of Pro-Football-Reference.com.