What Is Cowboys Long Snapper L.P. Ladouceur's Real Name?
Long snapper L.P. Ladouceur might play one of the most unforgiving positions in sports. While long-snappers are vital to NFL games, few players rise above the annals of mediocrity to make a name for themselves. Ladouceur is an exception. While the Cowboys player is still relatively unknown to casual fans, his prowess at the position is giving him a long football career.
L.P. Ladouceur takes the field
RELATED: Cowboys Legend Jason Witten Already Has His Next Job Lined Up in Retirement
A long snapper's game may seem simple. After all, their only real duty on paper is to throw the ball to special teams in specific scenarios. However, while many long snappers come and go, it takes a special one to have the longevity of Ladouceur. Snappers are lucky to go in the draft, and when every team bypassed Ladouceur, his career looked over. 
However, when the Cowboys needed him in 2005, he got the call and has been there ever since — 16 years total, according to Pro Football Reference. Now 39, Ladouceur has tenure in the locker room He started before the Tony Romo era and continues doing work years after. It's gained him recognition from his home country, Canada. With all of this, his impressive rise remains a gift that keeps on giving. 
Canada's finest
RELATED: Urban Meyer Leaned on the History of the Dallas Cowboys When Making His Gutsy NFL Coaching Decision
Ladouceur has no complaints about the unknown nature of his position. He spoke about this with The Globe and Mail:
"I'm totally fine [playing in anonymity], that's the job and I understand the job. It's definitely an accomplishment, but deep down there's bigger-picture stuff [like] winning a game, getting to the playoffs and a Super Bowl … Obviously, it's a personal accomplishment that shows Canadians can do just as well in the NFL as anybody else."
This humility might explain why he is so beloved in his home country. Reflecting on his French Canadian roots, Canadian Prime Minister Justin Trudeau wrote a tribute to one of Canada's best exports in football:
"Mr. Ladouceur's NFL career is both inspiring and remarkable, and it is built on perseverance and determination on and off the field. His unwavering commitment to working with charity organizations such as the Parker County Center of Hope to empower the lives of many individuals is part of his enduring legacy."
While Ladouceur is now a U.S. citizen who is likely nearing the end of his career, his name remains a mystery to many fans. 
What is his real name?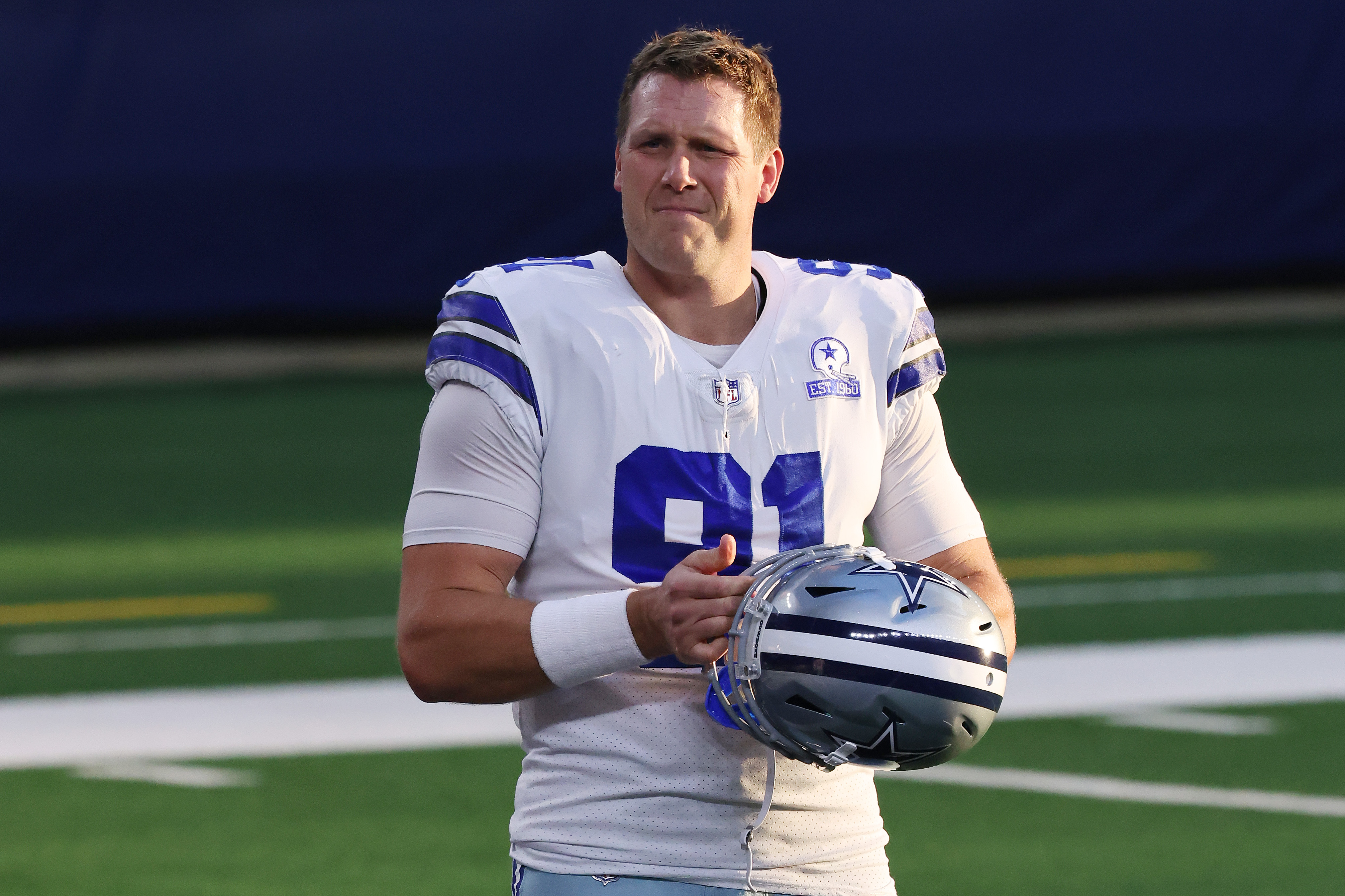 Owing to his French Canadian roots, details CNN, Ladouceur's real name is Louis-Philippe. However, for an English-speaking American audience, he will always be L.P. At 39 years of age, Ladouceur's days in the NFL are likely numbered. Regardless, he serves as a bridge through several memorable times in Cowboys history. 
Now looking toward the end, Ladouceur deserves applause for many different things. The long-time long snapper has helped the Cowboys get out of many dangerous situations. And he's one of the most successful Canadian imports in a sport that some consider an American affair. Whether his career lasts much longer, Ladouceur has made a name or at least an initial doing it his way.