What Is DK Metcalf's Full Name?
DK Metcalf is just two years into his NFL career, but he's already proving to be one of the best receivers in the league. From his injury-riddled days at Ole Miss to his breakout season with the Seattle Seahawks, Metcalf has become a household name in Washington. However, while many know who DK Metcalf is, they forget that those initials mean something different. 
DK Metcalf breaks out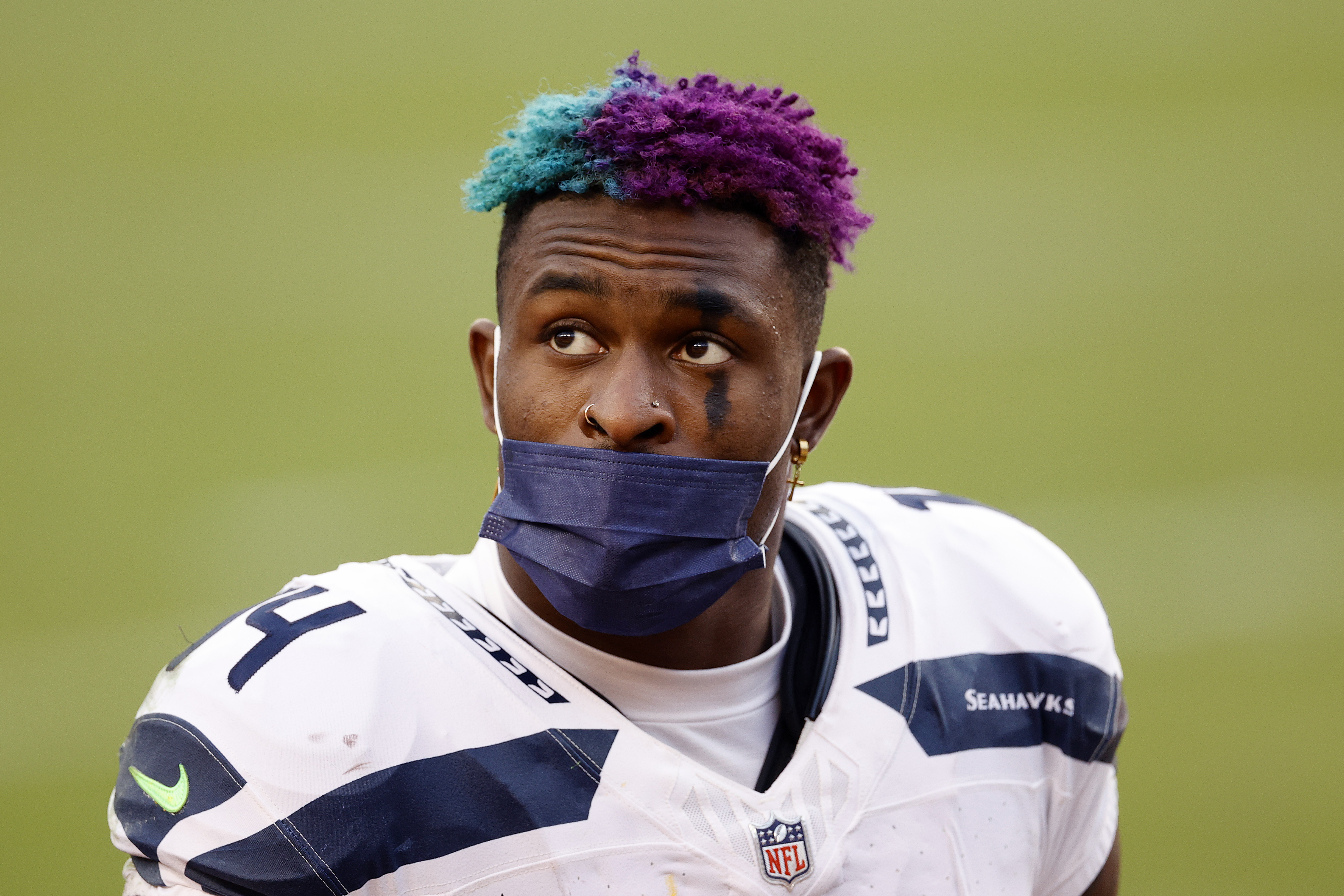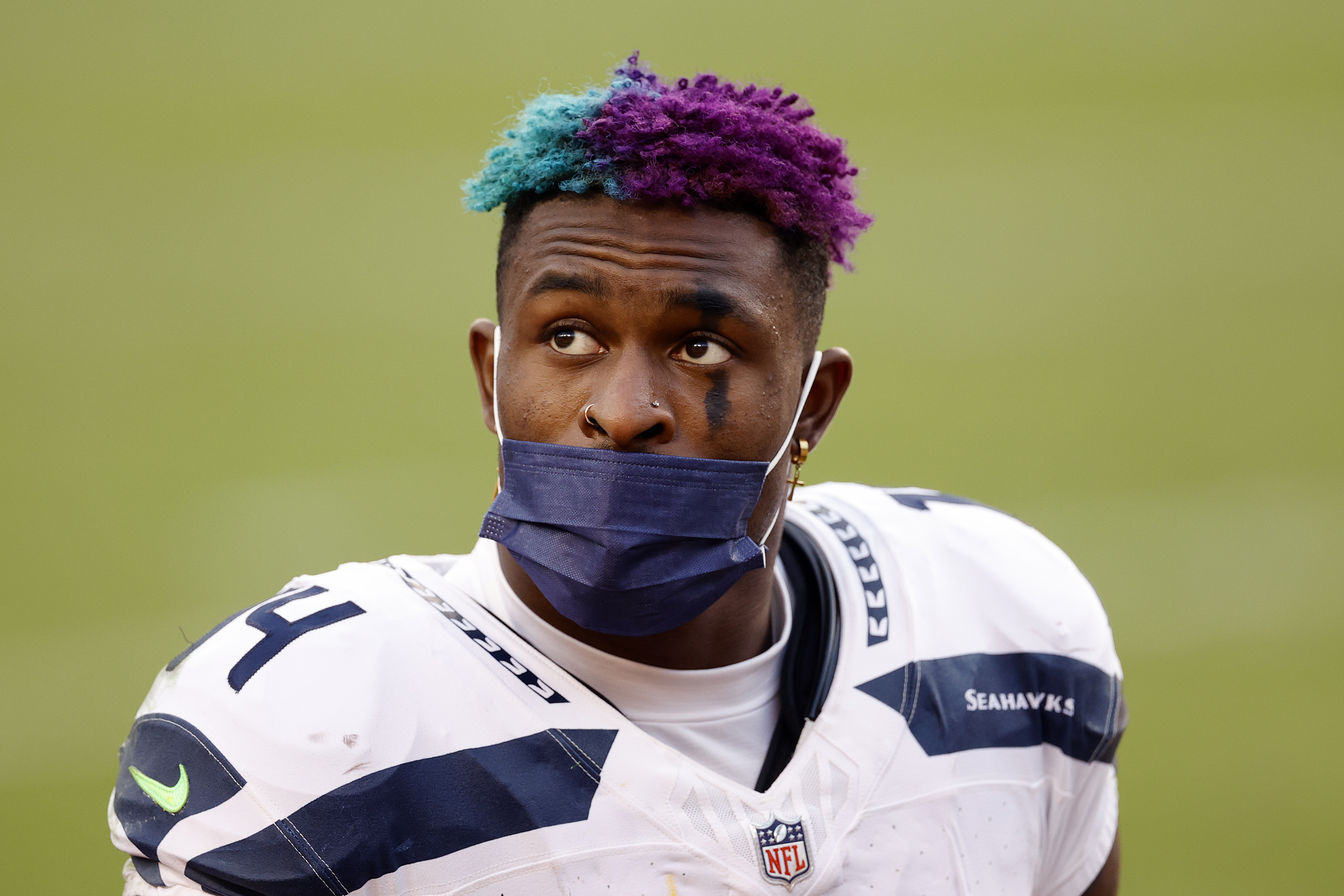 Metcalf made his name in his home state of Mississippi as a four-star prospect sought by schools across the country, details Ole Miss Sports. According to his profile on Ole Miss's website, Metcalf was top twenty on several top recruiting sites on the internet. After joining a rebuilding Ole Miss program, Metcalf hoped to break out on a national level, but his college career left a lot to be desired. 
Metcalf showed some promise early on. He appeared in two games for Ole Miss in what should have been his freshman season. However, after breaking his foot in just his second game, he got a medical redshirt and watched the rest of the season from the sideline. The following year, Metcalf showed that his injury would not define him, 
During his second season with the school, Metcalf remained healthy, receiving the ball 39 times for nearly 650 yards during his first full season with the school. Although the program came up short in terms of wins and losses, the young Metcalf was starting to make waves in the scouting world, but his third year would give him a rise on the charts. 
Metcalf's crazy ride
2018 was going well for Metcalf. He was already shattering his prior season's averages, approaching his last season's total yardage just six games into the year. He had 569 yards and five TDs in only seven games. However, in the opening sequence of game seven, Metcalf hurt his neck. Initially believed to be a strain, an MRI revealed that his neck was fractured.
Metcalf was out for the rest of the season. However, after doctors told him that a fractured neck like his could cost him his entire career, Metcalf began looking at life after football. As the son of an NFL player named Terrance Metcalf, this was a hard pill to swallow. After recovering from surgery and trying his hands at football, yet again, Metcalf decided to take the plunge and declare for the NFL Draft, details the Seattle Times.
However, with injury concerns still prevalent, the receiver once believed to be a shoo-in for the first round fell to the second round. This may have been the luckiest moment of his career, however. Instead of going to a rebuilding team where Metcalf would have a mediocre quarterback and unproven offensive line, he went to the Seahawks. He immediately showed that he was fully recovered. 
Through nine games on the season, Metcalf has thrown for 800 yards and eight touchdowns. And the Seahawks prove to be one of the scariest teams in the NFL. Young quarterbacks are the talk of football. But Metcalf's triumph over his injuries to become a young stud has propelled him forward regarding young talent. To call him a household name, however, one must look beyond the initials.
What is DK Metcalf's full name?
DK Metcalf rarely goes by his full name. Like so many other players with names prone to mispronunciation, he simply uses his first two initials. However, with so many triumphs early on, he deserves to have his full name said. 
DeKaylin Zecharius Metcalf is a star already. If he keeps it up, perhaps more people will want to know his full name. Still, Metcalf appears to be okay with letting his game do all the talking, even if it means shortening it.