What Is Former Dolphins Quarterback Bob Griese's Net Worth?
When the average fan thinks about a Hall of Fame quarterback for the Miami Dolphins, they likely think of Dan Marino and his legendary run in the '90s. However, years before Marino's career, Bob Griese ran the Dolphins offense. At the time, he was paid quite handsomely. But modern NFL fans may scoff at his net worth compared to today's quarterbacks. 
Bob Griese takes the field for the Miami Dolphins
Griese was the fourth overall pick in the 1967 NFL Draft. His career at Purdue made him a shoo-in for one of the draft's top spots. Even in a world before social media, the expectations for the Dolphins new quarterback were sky-high. Once Griese took the field for Don Shula and company, it was clear that he was exactly what the Dolphins needed. 
Griese's talent wasn't immediately noticeable on the field. Throwing for 2,000 yards and 15 touchdowns, his rookie year was marred by a low completion rate, a 3-7 record, and 18 interceptions. Griese learned from this, however. The next year, his touchdowns and yardage were up to while his interceptions were down. 
Griese's coming out party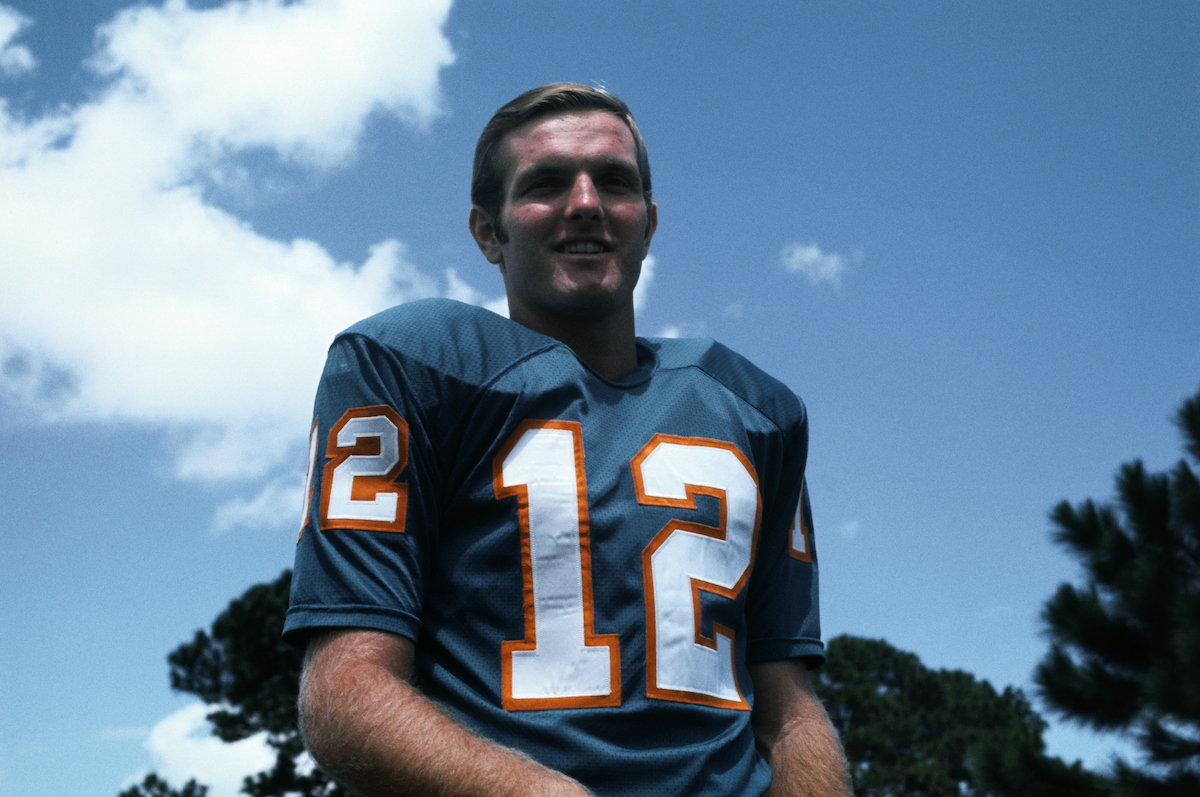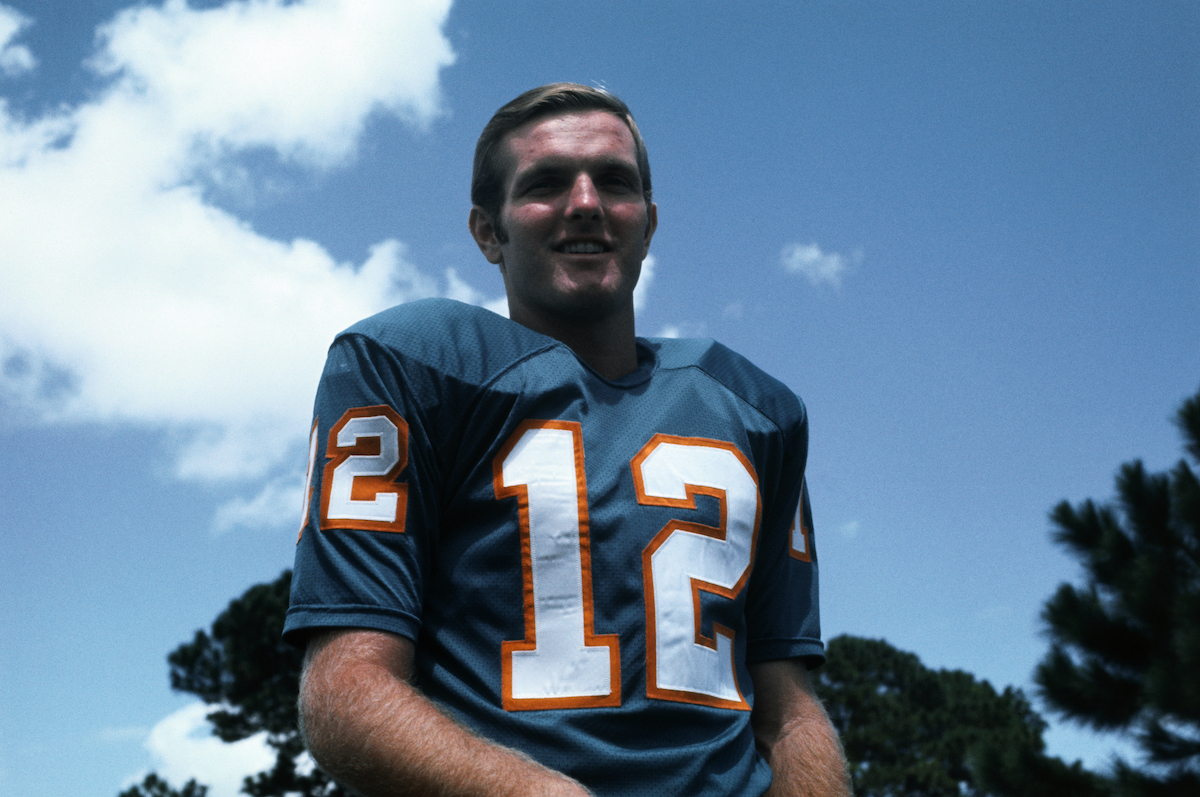 Griese's breakout year came in 1971. Up until then, his production on the field was hit or miss; he'd thrown more interceptions than touchdowns. That year, he threw for 19 touchdowns on 2,000 yards at 55% with just nine interceptions. The Dolphins lost in the Super Bowl. This garnered him his first All-Pro mention.
In 1972, Griese went down early in the season and watched as the team won the Super Bowl behind his backup, Earl Morrall, after getting the first perfect-record in NFL history, details the Pro Football Hall of Fame. The following year, Griese made the field for the team's third-straight Super Bowl appearance.
This time, he was able to lead the team to victory. Griese played the best football of his career in the latter half. After getting benched in the 1980 season, an aging Griese retired at 35 with 25,000 passing yards and 192 touchdowns to go with two Super Bowl rings. He was elected to the Hall of Fame.
Griese's legacy
Looking at Griese's numbers now, it's easier to understate his importance to football. Coming in at a time when defenses could manhandle the opposition, his numbers look mediocre, if not worse. However, Griese grew with every year and became a better QB, warts and all.
While he wasn't perfect, he had a chess-like way of strategizing on the football field that made up for it. Griese is a household name to football fans, but his impact beyond that may be more unknown. Without him, , there might not have been the same tradition of quarterbacks in the '80s and '90s who relied on the strategic gifts and skills.
Quarterbacks like Troy Aikman can thank Griese for leading the way with a different, more mental style of quarterbacking. This impact may not be reflected by his career earnings, though. 
What is Bob Griese's net worth? 
Griese played in the NFL when it was hard for a superstar to make a million dollars. Despite this, he did quite well compared to others from his era. Since retiring from the NFL, Griese has worked for several TV stations and watched his son, Brian, have a successful career in his own right. 
According to Celebrity Net Worth, Griese is now worth $5 million. Football is a different game now than it was in Griese's day. But he helped pave the way for strategic quarterbacks in every era. Had he played in a more contemporary NFL, his worth may better reflect this.