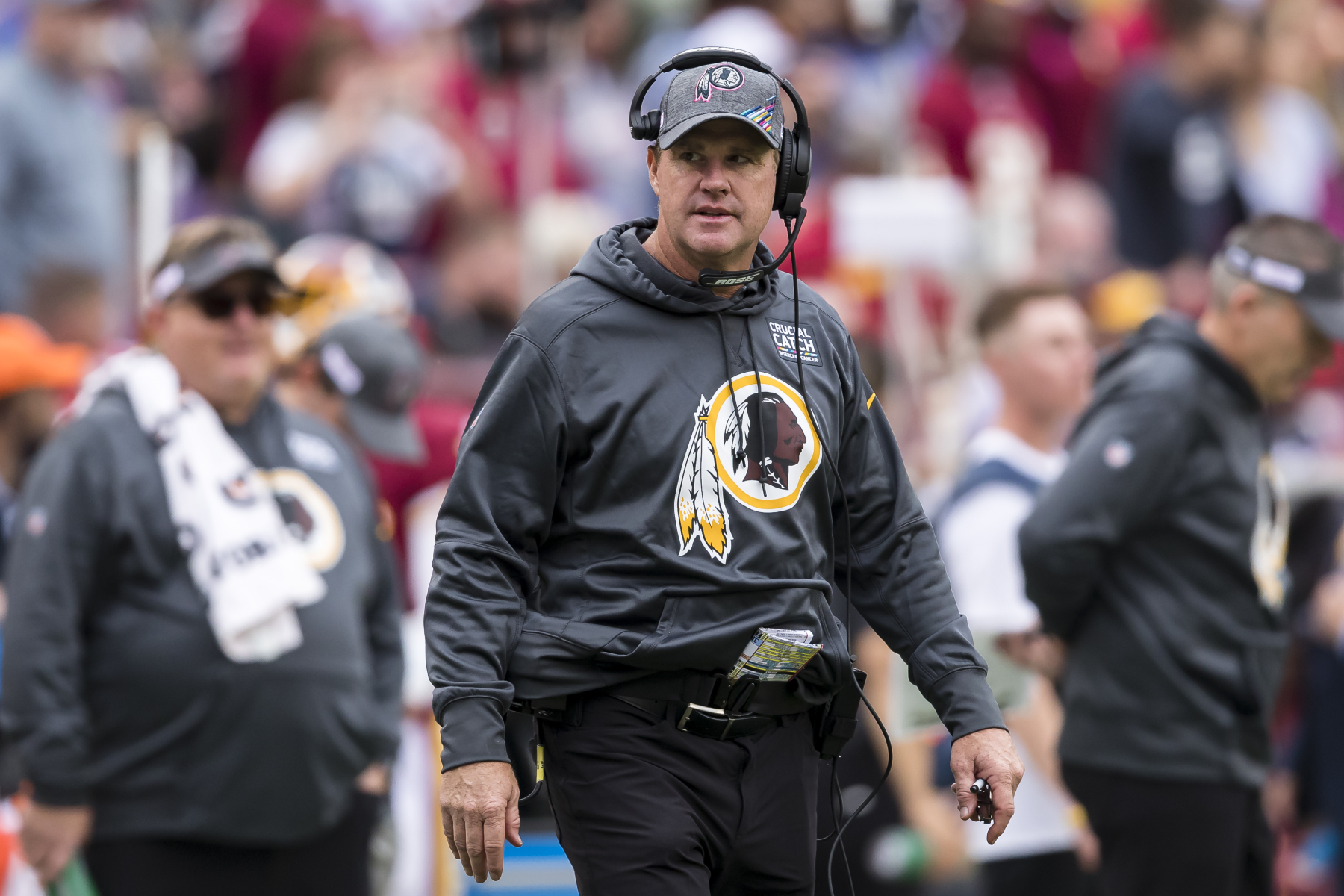 What Is Former Redskins Coach Jay Gruden's Net Worth and How Does It Compare to Jon Gruden's?
Jay Gruden's time as head coach of the Washington Redskins went horribly. What is his net worth and how does it compare to Jon Gruden's?
Jay Gruden's tenure as head coach of the Washington Redskins was horrendous. He coached the team in six seasons, and they only made the playoffs once. They also lost the only playoff game they played in under him. Before coaching in Washington, Gruden found success as the offensive coordinator of the Cincinnati Bengals. He has been coaching football for over two decades, though. 
So, with everything he has done, what is Gruden's net worth? And how does it compare to his brother, Jon Gruden's?
Jay Gruden has coached football for over 20 years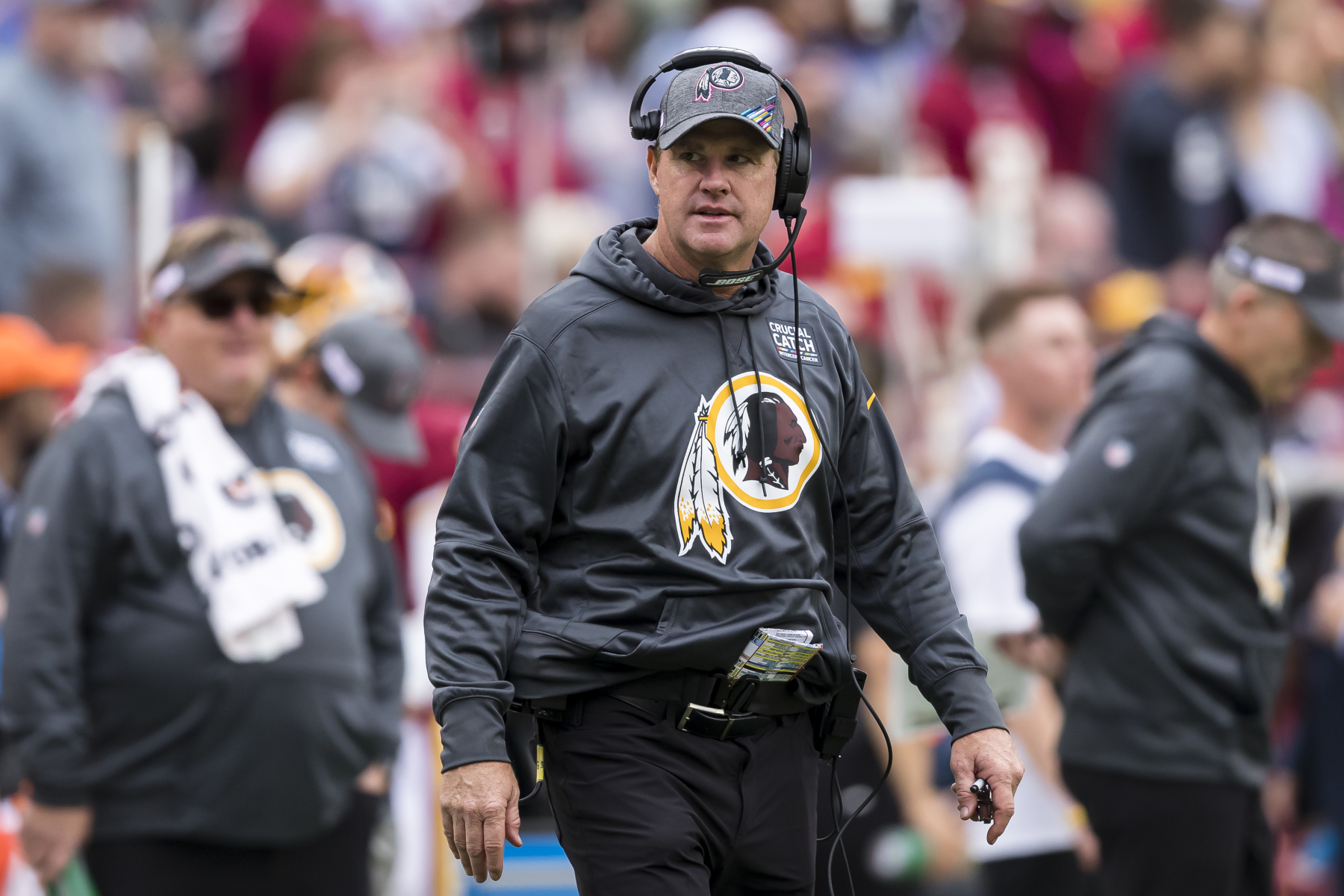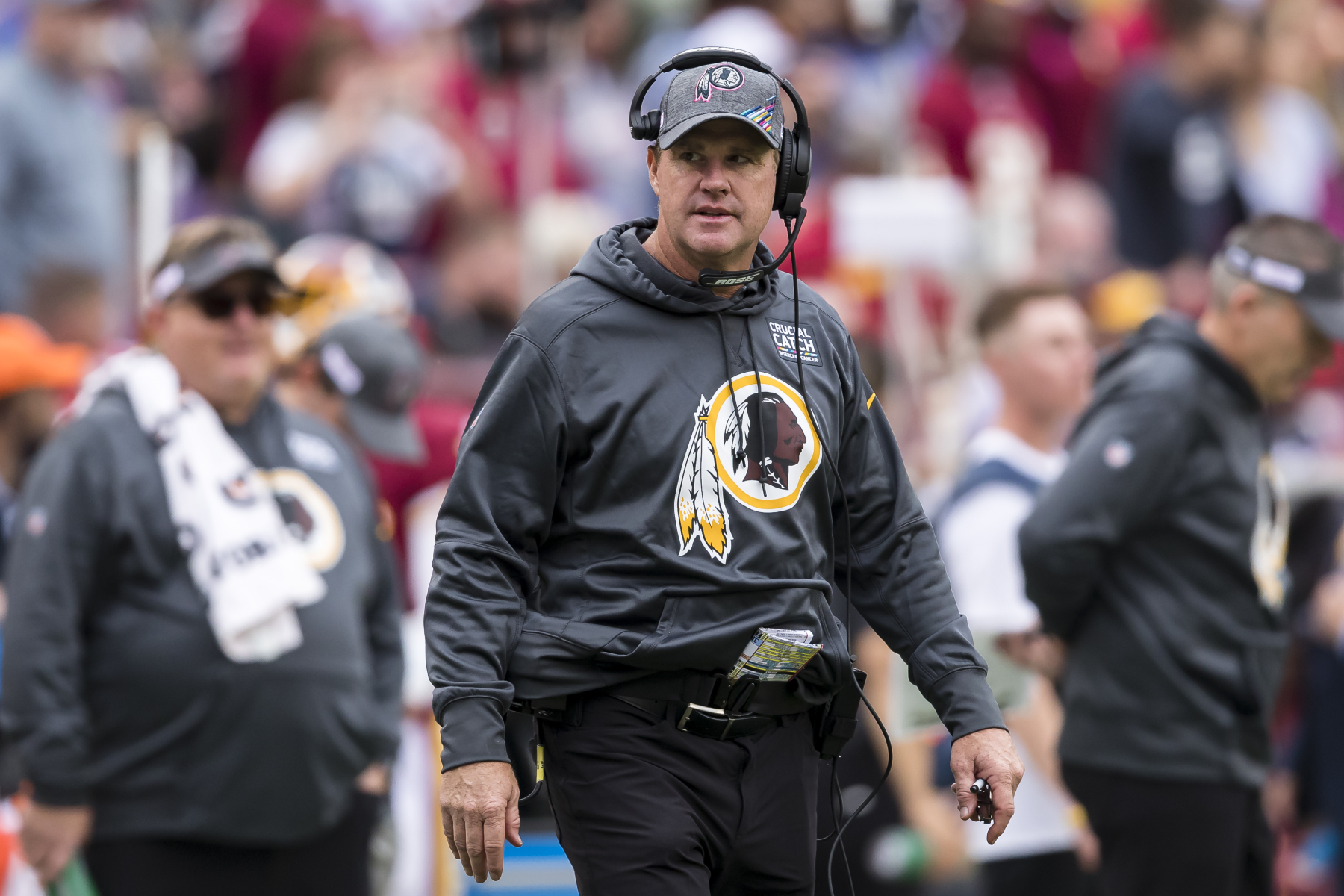 Before his coaching career, Jay played quarterback in college at Louisville. He then played in the Arena Football League and won four titles with the Tampa Bay Storm, according to ESPN.
In 1997, Jay was the offensive coordinator for the Nashville Kats of the AFL. He was then head coach for the AFL's Orlando Predators from 1998 through 2001. The Predators won AFL titles in 1998 and 2000.
Then from 2002 through 2008, he was on his brother Jon's staff on the Tampa Bay Buccaneers as an offensive assistant. The Buccaneers won the Super Bowl during the 2002 season. 
Jay then coached the Florida Tuskers of the United Football League in 2009 and 2010 before joining the Cincinnati Bengals in 2011. 
Jay was ultimately the offensive coordinator for the Bengals from 2011 through 2013. The Bengals ranked 18th and then 12th in the NFL in points in 2011 and 2012. However, in 2013, under Jay, the Bengals' offense scored the sixth-most points in the NFL, averaging 26.9 points per game. The Bengals went 11-5 that season and won the AFC North. 
His efforts with the Bengals helped him become the head coach of the Washington Redskins in 2014. Washington went 4-12 in his first season. However, they went 9-7 in his second season. They ranked 10th in the NFL in points too, but they lost in the Wild Card Round. 
Washington did not get back to the playoffs again under Jay, though. They went 8-7-1 in 2016 and then 7-9 in 2017 and 2018. In 2019, after an 0-5 start, the Washington Redskins fired Jay. He has since been hired as an offensive coordinator for the Jacksonville Jaguars.
Jon Gruden won a Super Bowl with the Tampa Bay Buccaneers
Jon Gruden has been in the coaching profession much longer than Jay. He was a grad assistant at Tennessee in 1986 and 1987, and then a passing game coordinator at Southeast Missouri State in 1988. After that, he was then a wide receivers coach at Pacific and Pittsburgh, and an offensive assistant for the San Francisco 49ers in 1990, before going to the Green Bay Packers in 1992. 
He was ultimately an offensive assistant for the Packers in 1992, and then the team's wide receivers coach in 1993 and 1994. His work there then helped him become the offensive coordinator for the Philadelphia Eagles in 1995. 
From 1995 through 1997, Jon was in that position with the Eagles. He then became head coach of the Oakland Raiders in 1998, and he was there through the 2001 season. After the Raiders went 8-8 in each of his first two seasons there, they went 12-4 under Jon in 2000 and reached the AFC Championship Game. They then went 10-6 in 2001 and reached the Divisional Round. 
Jon then became the head coach of the Tampa Bay Buccaneers in 2002. He ultimately led them to a 12-4 record in his first season, and they won a Super Bowl over his former team, the Raiders. 
However, the Buccaneers only reached the playoffs two more times under Jon and did not win another playoff game during his tenure. Jon was there from 2002 through 2008 and had a 57-55 record. The Buccaneers fired him after the 2008 season. 
Jon then spent time with ESPN on Monday Night Football and did not coach again until he went back to the Raiders in 2018. They went 4-12 in his first season there, and then 7-9 last season.  
How does Jay Gruden's net worth compare to Jon Gruden's?
With Jon spending years 20 years in the NFL, winning a Super Bowl, and then spending some time on ESPN, he has made a good amount of money in his career. Jay has made money too, but not nearly as much as Jon. 
Celebrity Net Worth estimates that Jay is worth $12 million. In comparison, Jon is worth an estimated $30 million. 
Jay has a lot of work to do if he wants to be as wealthy as his brother Jon one day.
Stats courtesy of Pro Football Reference