What Is Golfer Justin Thomas's Net Worth?
Over the past few years, Justin Thomas has created quite a name for himself. The rising golf star won the 2017 PGA Championship and landed in headlines for both his talent and his friendship with fellow pro golfer Jordan Spieth. Thomas and Spieth have been friends since they were just 14 years old. Their passion for golf brought the pair together. Since then, Thomas's golf career has come a long way. 
Justin Thomas and his love of golf
Thomas, a Kentucky native, was drawn to golfing from a young age. He fondly remembers being a young boy and continuously rewatching his VHS copy of Tiger Woods winning the 2000 PGA Tour at Valhalla. Growing up, golf was an activity that Thomas enjoyed playing with his father.
Thomas once recalled to Golf Digest, "We would play for a dollar, and it was pretty heated out there. And I'm a pretty sore loser, so I did not handle it well when I lost and had to give up a dollar". The golfer's competitive nature seemed to pay off, and he developed a drive for success that forged his future on the golf course.
When Thomas was in high school he was selected to play in the Wyndham Championship on the PGA Tour. Thomas attended the University of Alabama where he received the prestigious Haskins Award in 2012. He went on to turn pro in 2013 and has shown nothing but impressive stats since, reports ESPN.
His most memorable moments on the golf course 
Thomas has shown his audience exactly why he is a golf pro. He's ranked for his abilities to drive distance and has a reputation for remaining calm under pressure. The 27-year-old golfer is might be best known for pulling off his championship win during the 2017 PGA Tour — the same year the star made history with his first-round 59 in the 2017 Sony Open. During an interview with Today's Golfer, Thomas recalled:
"It was fun and made more special by having Jordan and Daniel Berger, two of my best golfing buddies, alongside me when I shot 59. The coolest part for me was how excited they were for me on 18. I guess I'll have that on them for now." 
Shots like the one he took during the 2018 World Golf Championships-Dell Technologies Match Play explain why he's such an excellent competitor. So far Thomas has managed to tally up 13 PGA Tour victories.
What is golfer Justin Thomas's net worth?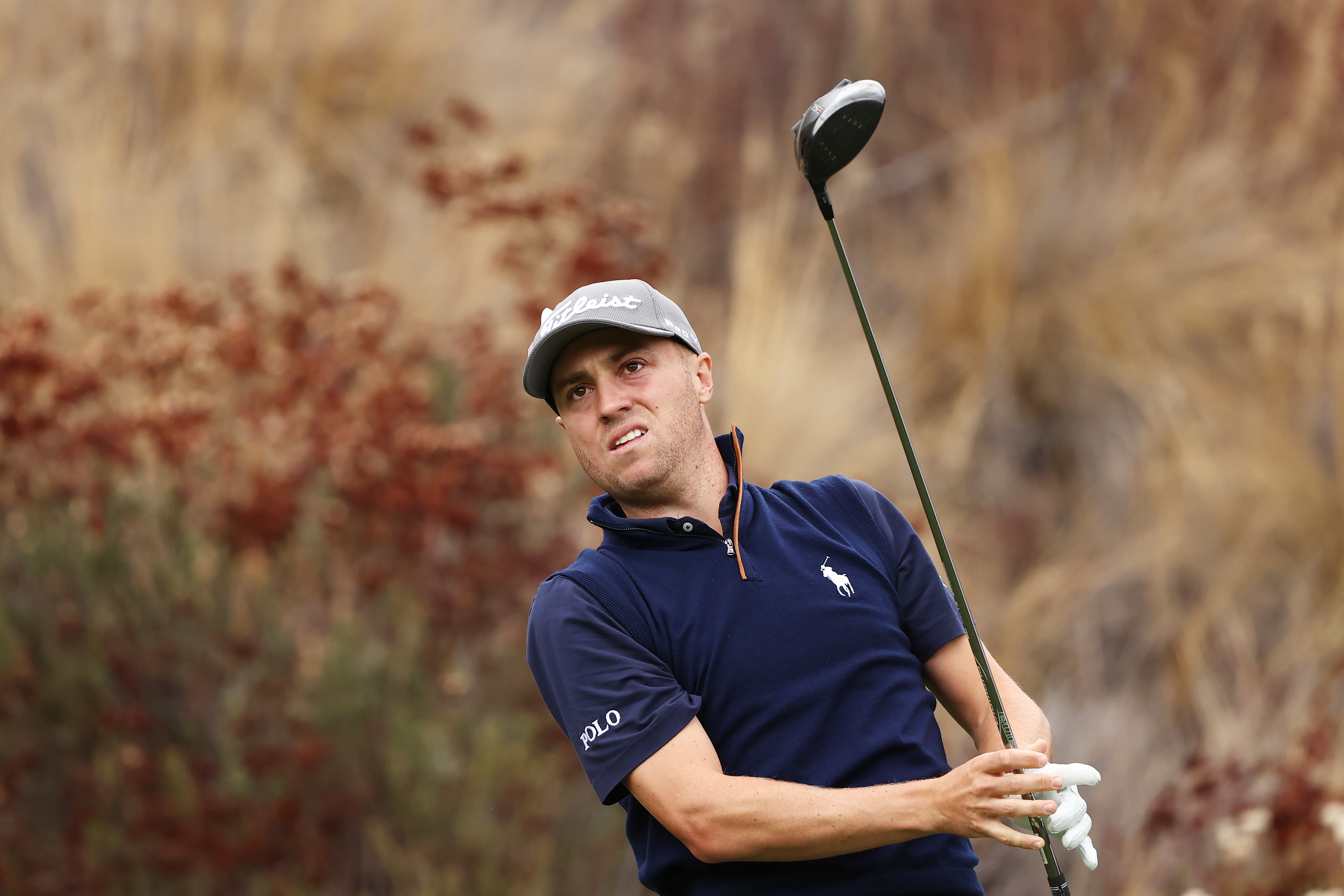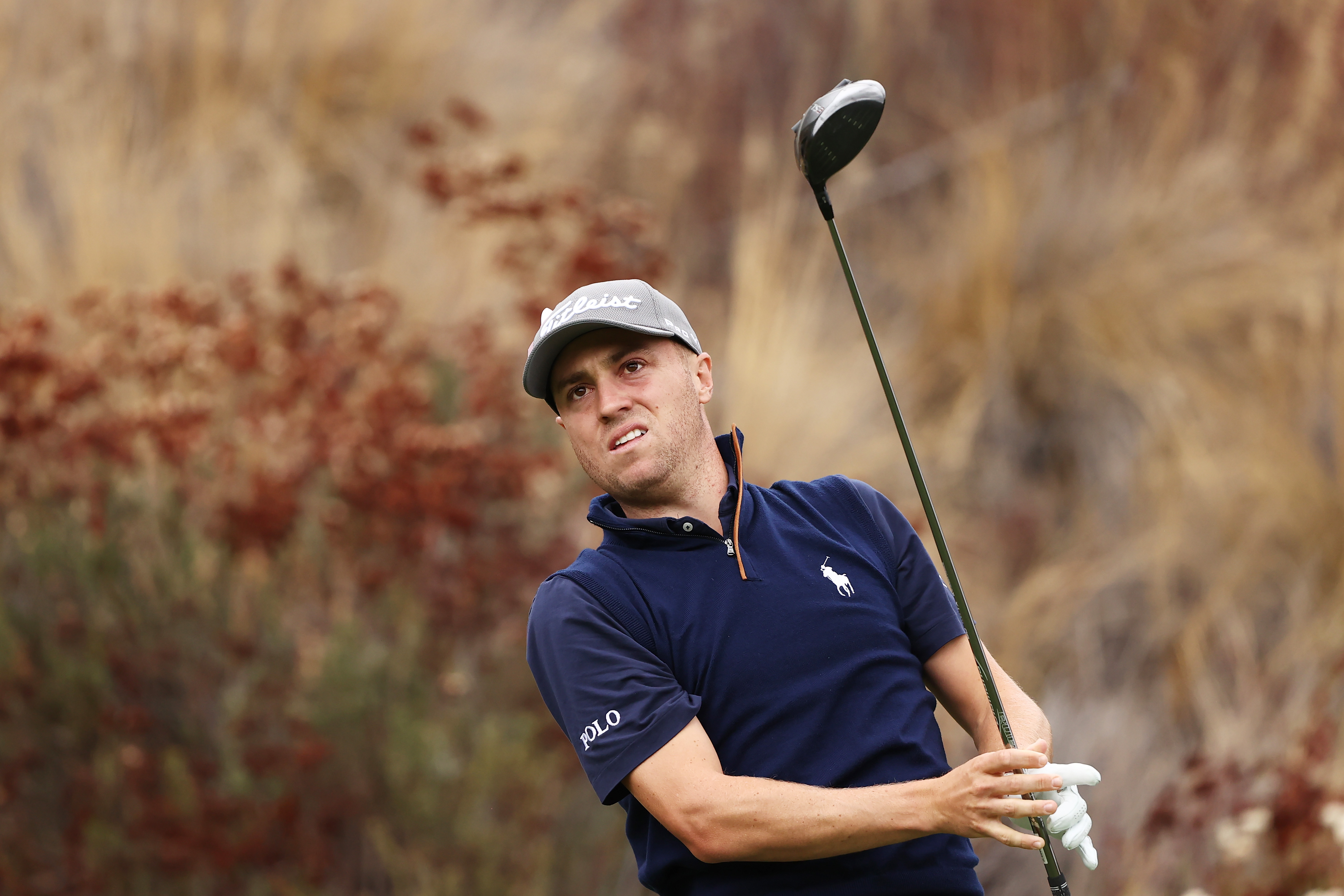 Thomas's net worth is estimated to be around $30 million, reports Celebrity Net Worth. The golfer's hard work has definitely paid off. Many of Thomas's fans know of his "treat yourself" attitude the athlete believes is essential to his process. He went on record to Golf.com, "I just feel like it's very, very important to reward yourself when do you something well or you accomplish something because you did something good. You deserve it."
It is a hard perspective to argue. After all, Thomas clearly has accomplishments and wins. When the famous golfer isn't on the course he loves spending time with his girlfriend, Jillian Wisniewski. In the past, Thomas has been reluctant to share much information about his personal life, but things seem to be changing.
The couple has recently moved in together and even got a labradoodle named Franklin, reports ESPN. There's no arguing Thomas's skill, but it must be hard for him to know that his longtime pal, Spieth, has a net worth of $100 million. Hopefully, Thomas' net worth will continue to grow with his golfing resume.