What Is Jorge Masvidal's Net Worth?
Despite his loss against Kamaru Usman at the debut of UFC's Fight Island, Jorge Masvidal is still one of the top fighters, and his profile continues to rise. The author of several major UFC wins, he's come from seemingly out of nowhere to become one of the biggest names in the sport. So where did Masvidal come from, and how much is his net worth now?
Let's look at the fighter's background, his rough journey to the top of the UFC mountain, and his earnings.
Jorge Masvidal's MMA career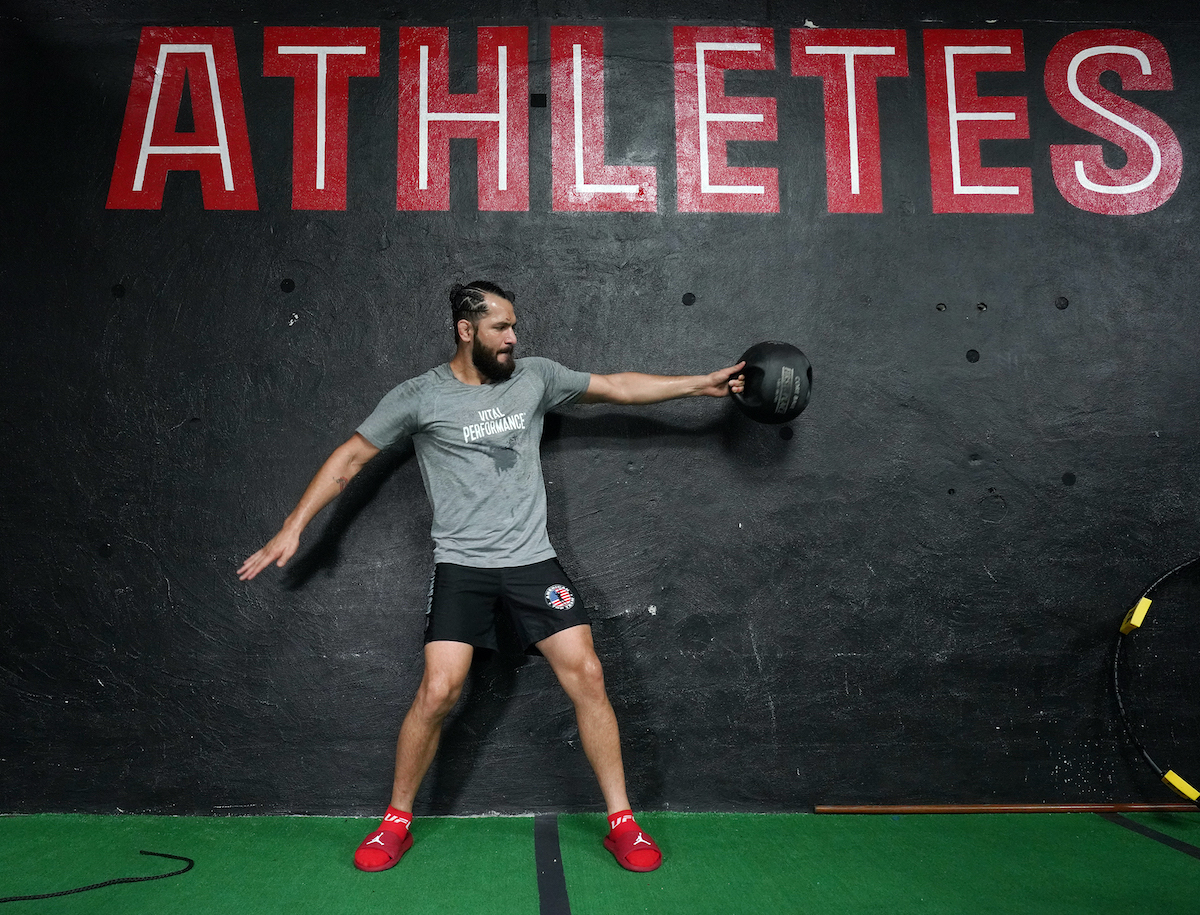 RELATED: Jorge Masvidal Has a Lot of Questions About the Ethics of How UFC Pays Its Fighters
The most famous win of Masvidal's career was his stunning, blink-and-you'll-miss-it knock out of Ben Askren. The brief fight went viral for its extremely brutal but quick ending as Masvidal knocked out a charging Askren. It put Masvidal on the map as a fighter to be reckoned with in UFC. It was the fastest knockout in UFC history.
According to Essentially Sports, Masvidal's career has been a true "rags to riches" story. Masvidal got his start fighting in Kimbo Slice's backyard brawls. Masvidal made his way up the ranks of various MMA organizations before coming to UFC in 2013. The first promotion he competed in was known as HOOKnSHOOT. He then moved onto other smaller promotions such as Absolute Fighting Championship and Bodog.
The last organization he hit before coming to UFC was Strike Force. Strike Force was the first promotion he fought for with serious name recognition. From there, with Masvidal's skill set, it was only a matter of time before he came to UFC. Overall, Masvidal has a win-loss record of 35-14. But few know just how hard he struggled to get to this point. It's quite an amazing story.
Masvidal's rough path to success
RELATED: Who is Jorge Masvidal's Coach, Mike Brown?
Masvidal started with humble beginnings. According to a profile on the fighter in The Sun, before he turned pro in 2003, he slept under the ring in the gym he was training in. Masvidal also said he would sleep in cars or parking lots while he was hustling to get ahead.
He got into a lot of trouble as a teenager. Masvidal told ESPN that his mother worried he'd follow in his father's footsteps. When she told him exactly what that path entailed, it made the fighter straighten out: 
"I got kicked out of school … I caused a lot of turbulence throughout those years … All that was happening and my mom's like, 'You're going to end up just like your dad.' I go, 'Pshh. He's in the army … like, some f–king general or some s–t.' And she goes, 'He's not in the army. He's in [prison].'"

Jorge Masvidal on his father
Masvidal began visiting his father, who was released from prison in 2007 and became a mentor to the young fighter. The future star basically started at the bottom of the fight game and clawed his way to the top. He's become quite the success. But how wealthy is he, exactly? 
What is Jorge Masvidal's net worth?
Essentially Sports estimates that Masvidal's net worth is between $1-5 million. He allegedly took home a $1 million purse from his victory over Nate Diaz this past November. Masvidal has a ways to go before he's a top UFC earner; he's well behind some of the sport's wealthiest in that regard.
If Masvidal can rebound from the loss to Usman, it'll propel him even further up the ranks. The fighter also has endorsement deals with companies like Reebok and Metro PCS.
Masvidal may not be among the sport's elite when it comes to his bottom line, but be patient. If the 35-year-old keeps performing at this level — and judging by his career so far, there's no reason to think he won't — he could become one of UFC's highest-paid fighters.
If anyone's doubting him due to the loss against Usman or his age, they clearly haven't heard his story. Bet against him at your own peril.