What Is Lamar Jackson's Salary and Net Worth?
This is the year of Lamar Jackson. The Baltimore Ravens quarterback is guiding the team to a potential first-round bye in the AFC. Now that Jackson is becoming more widely known across the league, questions about him are sure to materialize. One topic on many fans' minds: what is Lamar Jackson's salary and what is his net worth?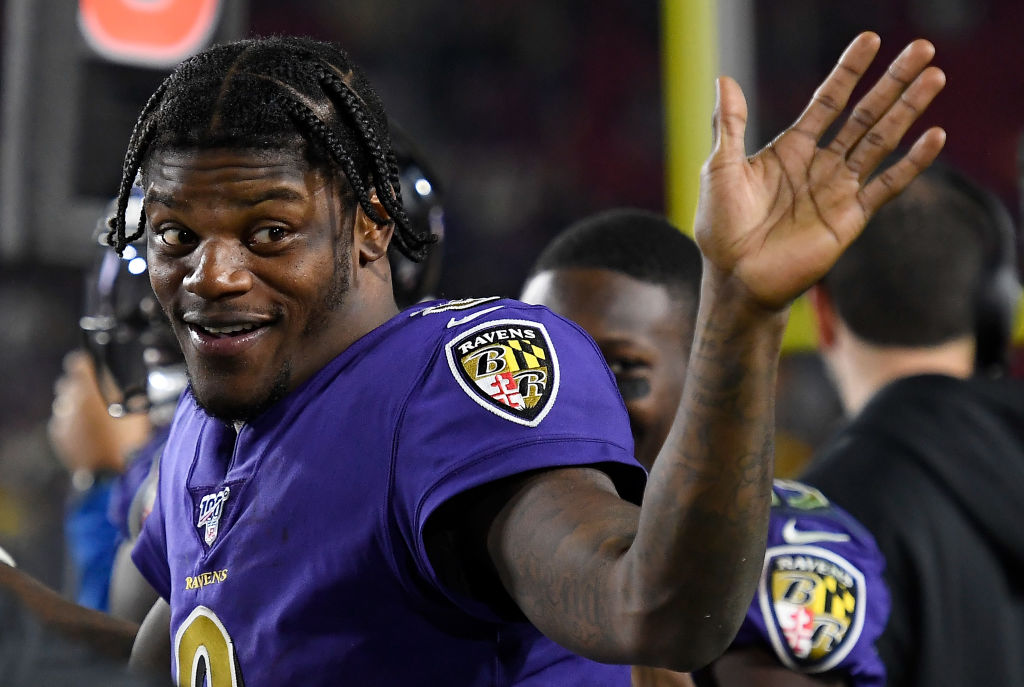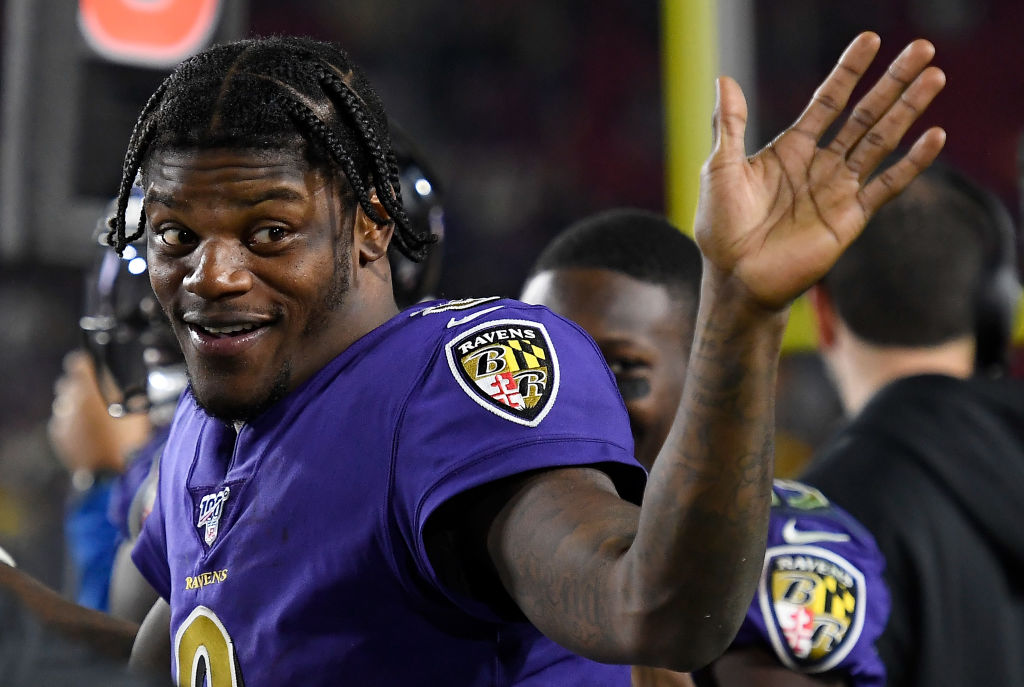 Lamar Jackson's career overview
Since taking over starting duties for former Ravens' quarterback Joe Flacco last season, Jackson has been phenomenal for the Ravens. He led them to a playoff berth last season.
This season, he has them as potential favorites to emerge from the AFC. They defeated the previously undefeated New England Patriots, 37-20. Jackson has been the team's most valuable player and driving force.  
Here's what Jackson has been able to achieve in his short career so far:
29 games played
17-3 win-loss record (11-2 in 2019) 
Completed 63.6% of his passes
3,878 passing yards
34 touchdowns
Nine interceptions
1,712 rushing yards
12 rushing touchdowns
Jackson is the very definition of a dual-threat quarterback. In 2019, this seven yards per rushing attempt leads not just quarterbacks, but all players in the NFL. His rushing ability reminds some of former Atlanta Falcons quarterback Michael Vick or even Minnesota Vikings' legend Fran Tarkenton, two other talented passers and runners. 
Lamar Jackson's salary
Jackson's performance far outweighs his contract. That's because he's still playing on his rookie deal, signed before the 2018 season began. NFL.com reported on it at the time:
"Lamar Jackson is officially a Baltimore Raven.

The No. 32 overall pick signed his rookie contract Tuesday, the team announced. The deal, according to NFL Network Insider Ian Rapoport, pays out $9.47 million with a $4.97 million signing bonus."
Jackson's deal gives the team control of him through the 2021 season, at which time he'll become a free agent. His base salary will go up each season.
This year he makes a paltry $480,000. Compared to what most quarterbacks make, Jackson is without a doubt providing the Ravens with the best value of any player in the league. 
If Jackson can maintain his high level of play for the next few seasons, he'd likely make a killing if he were to hit free agency. That said, the Ravens likely won't let that happen.
If Jackson keeps playing this way and stays injury-free (always a concern for quarterbacks who run as much as he does), then the Ravens are almost guaranteed to lock him up with a long-term extension. 
Net worth 
The website CelebTrendsNow.com estimated Jackson's current net worth falling between $1 and $5 million. That's certain to increase this year. Jackson has taken the NFL by storm, quickly becoming one of its biggest stars.
While his salary might be a few years away from going up, he probably could have his pick of endorsements. For the moment, however, Jackson is branching out in a way that's a bit more entrepreneurial: 
"Many professional athletes prefer to stack up endorsement deals to round out their personal brands, but Jackson's business acumen led him to pursue a different venture. The quarterback has his own clothing brand, Era 8 apparel, which he appears to help oversee.

The clothing line features sweatshirts, T-shirts, tank tops and fleece shorts, some marked with Jackson's jersey number or catchphrases such as 'Not bad for a running back' and 'Action Jackson.'"
Jackson's apparel line is one way for the quarterback to bet on himself. Based on how he's playing so far, it's a great bet. Expect his net worth to climb as he and the Ravens continue winning.