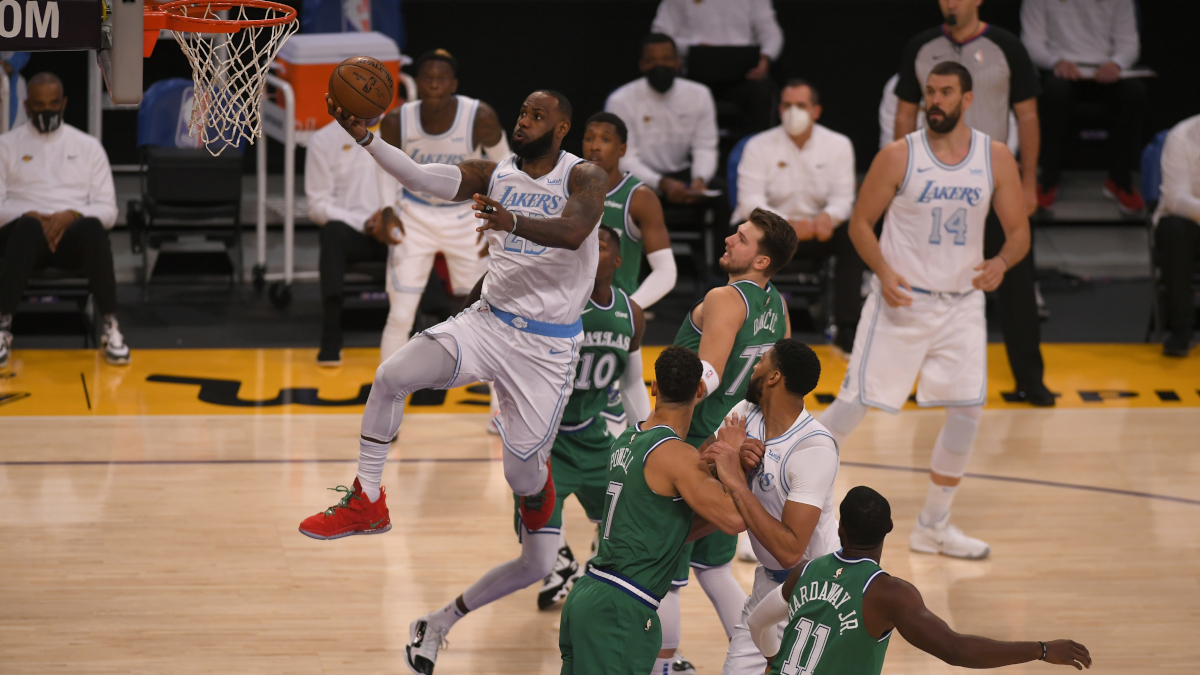 What Is LeBron James' Record on Christmas Day?
LeBron James will tie an NBA record this Christmas just by making it out to the center circle for the opening tip. What is his record in Christmas games?
With the Los Angeles Lakers scheduled to play on Christmas Day for the 23rd consecutive season, LeBron James will make history when the Lakers tip off against the Brooklyn Nets on Dec. 25. James is playing in his 16th Christmas Day game, tying him for the most in NBA history. Since he's been the biggest name in the NBA for nearly two decades, it's not a surprise the league featured his team so often.
We'll look at how James fared on the holiday stage, even if he's not a particularly big fan of playing on Christmas.
A sweet 16th Christmas Day game puts LeBron James in select company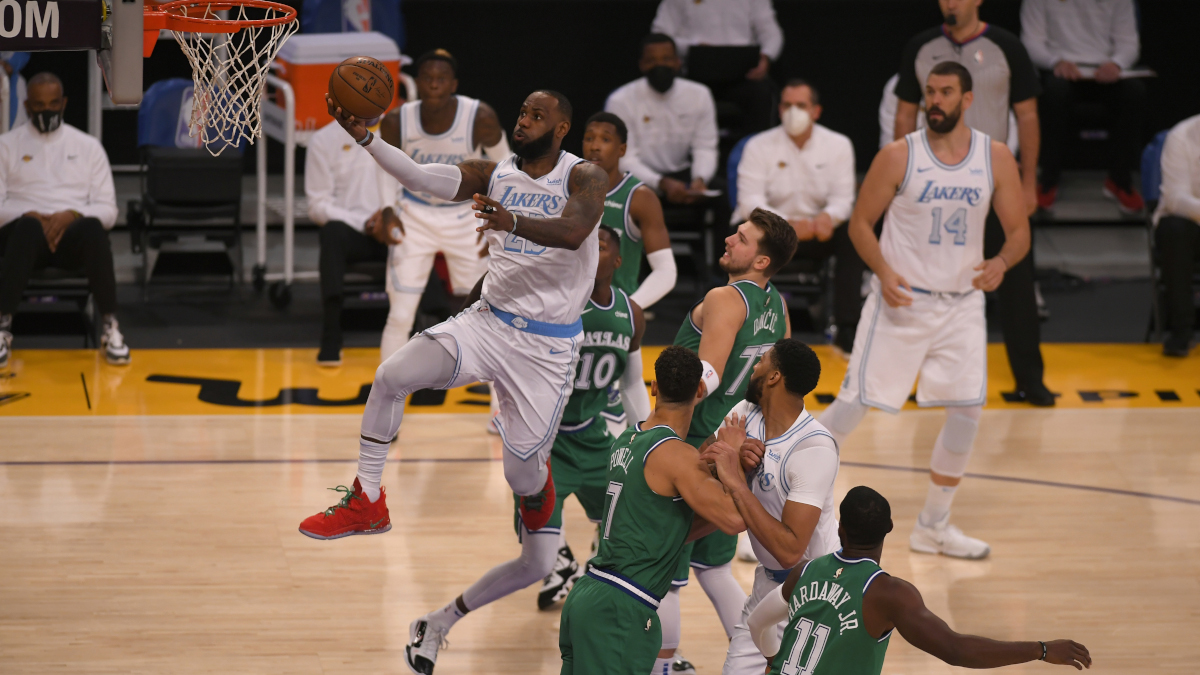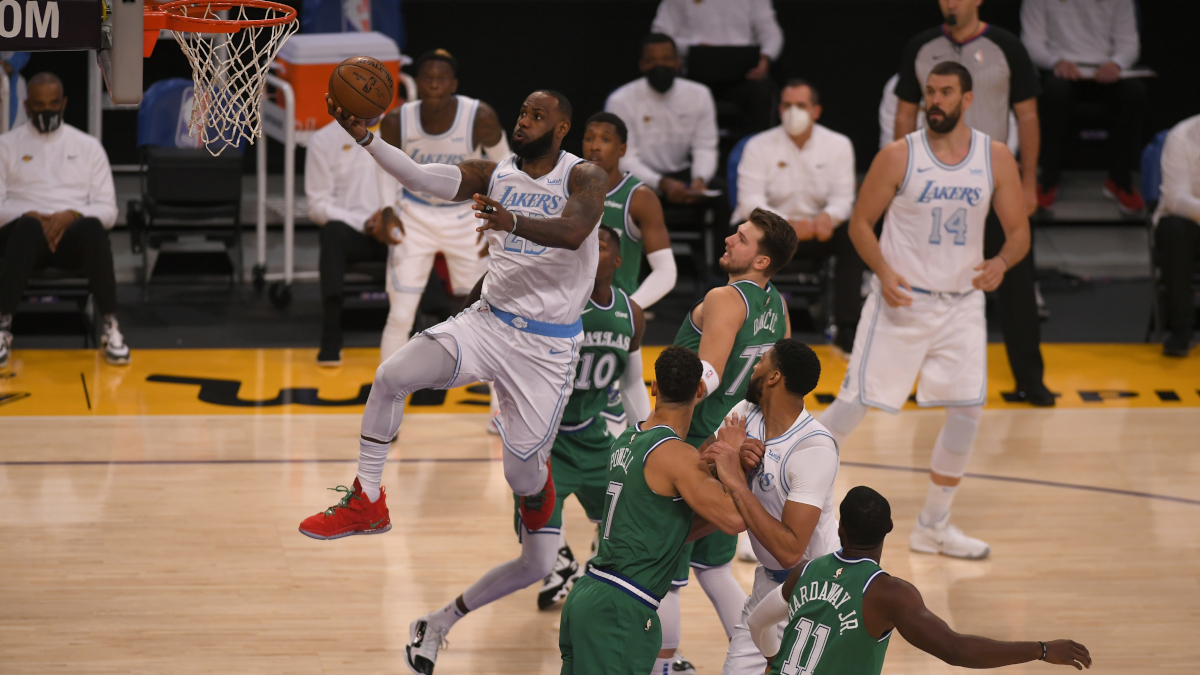 When the Lakers host the Nets at Staples Center (for the moment, anyway) on Dec. 25, LeBron James will play in his 16th Christmas Day game. That matches the total of the late Kobe Bryant from 1996–2015.
The Lakers didn't play on Christmas in 1997, and the NBA lockout scrubbed the holiday slate in 1998. Due to injury, Bryant missed two Christmas games, sitting out in 2013 and 2014.
James has perfect attendance on Christmas. However, a groin injury in a Christmas Day win over the Golden State Warriors in 2018 sidelined him for 17 games.
He made his first holiday appearance as a rookie in 2003, but the Cleveland Cavaliers weren't part of the Christmas lineup the next three seasons. James has been a Christmas Day regular since 2007, though.
Four players share third all-time with 13 holiday contests, including Hall of Famers Dolph Schayes, Earl Monroe, and Shaquille O'Neal. Dwyane Wade is a Hall of Famer in waiting. He's eligible to join the game's elites in 2023.
LeBron James is hard to beat on Christmas
In 15 Christmas Day games, LeBron James is 10–5. But his teams are just 3–4 in his last seven holiday appearances, and he's 2–1 with the Lakers.
James had 22 points, 10 assists, and seven rebounds in LA's 138–115 thumping of the Dallas Mavericks in 2020. The Lakers lost to the Clippers in 2019.
He was part of the Miami Heat's record eight-game Christmas winning streak when he was part of the Big Three with Wade and Chris Bosh from 2010–13. Those four games were part of James's personal seven-game winning streak that began in 2007. Miami ended it in 2014 after he returned to Cleveland.
James has lost consecutive Christmas games just once, with the Cavs in 2014 and 2015.
James has scored less on Christmas than his career average
Through Dec. 12, LeBron James has a career scoring average of 27.0 points per game. But in 15 Christmas Day appearances, he averages 25.5 points a holiday.
The Golden State game in 2018 contributed to that drop-off. James managed only 21 minutes before he was hurt but still had 17 points and 13 rebounds.
He averages 7.7 rebounds, 7.1 assists, and 1.5 steals on Christmas while logging 37.8 minutes a game. His career marks are 7.4 rebounds, 7.4 assists, and 1.6 thefts in 38.2 minutes.
The NBA seeks marquee matchups for Christmas Day, so it's not a big surprise that James' shooting numbers are below his career norms. He's shot 48.4% overall on Christmas and made only 29.4% from 3-point range. Those figures compare to his career marks of 50.4% and 34.5%, respectively.
His Christmas highs include 37 points against the Mavericks in 2011, 13 rebounds twice (against the Warriors in 2016 and 2018), and 12 assists in his first holiday victory in 2007. That came against Miami.
Only two other active players have at least 10 Christmas appearances. Kevin Durant of the Nets and Russell Westbrook of the Lakers will play their 11th holiday game in 2021. But LeBron James becomes the king (or at least co-monarch) of Christmas this year.
Statistics courtesy of Basketball Reference and Stathead.