What Is Novak Djokovic's Net Worth?
When looking at some of the best male tennis players of all-time, and specifically in recent years, many people bring up Roger Federer and Rafael Nadal. They might, and should, also bring up Novak Djokovic. Over the years, Djokovic has put himself in the conversation among the best ever with his dominance on the court. His play has also helped him rack up a massive net worth. 
Novak Djokovic is one of the most dominant tennis players of all-time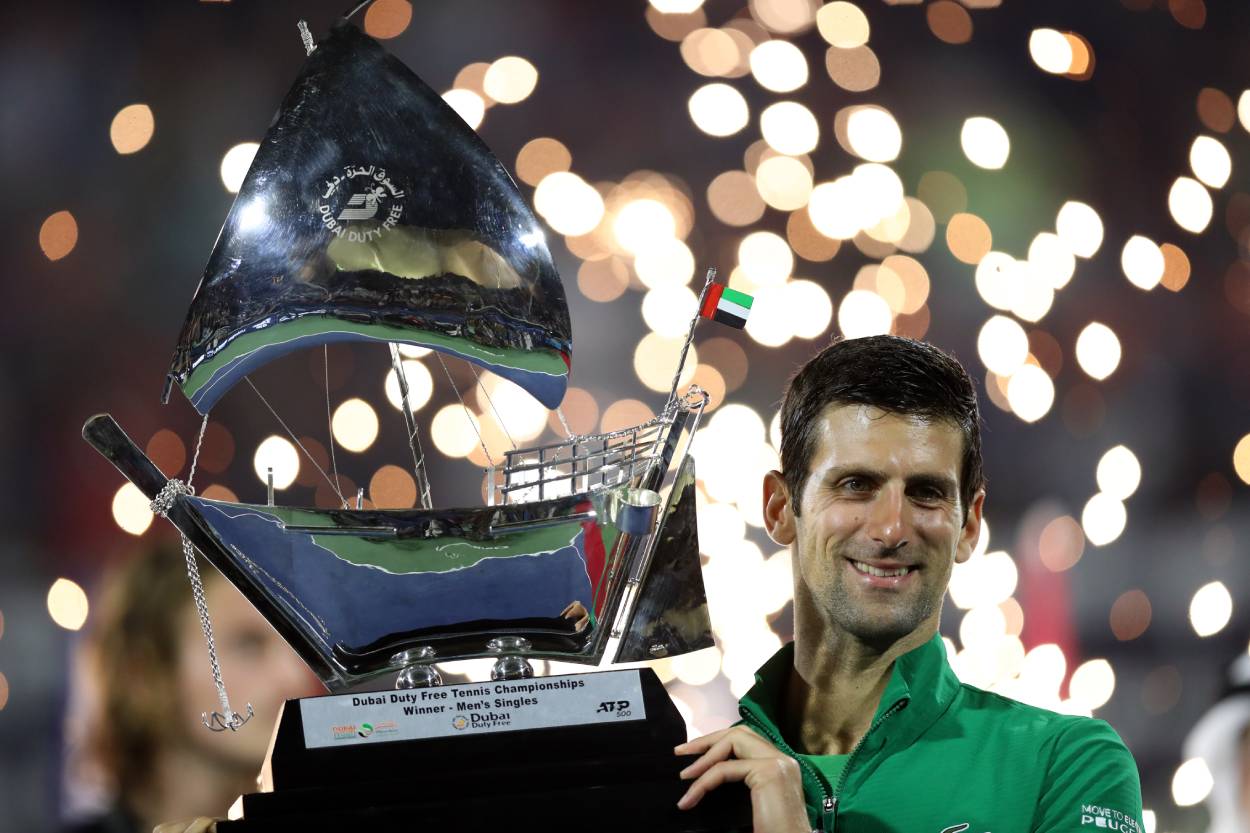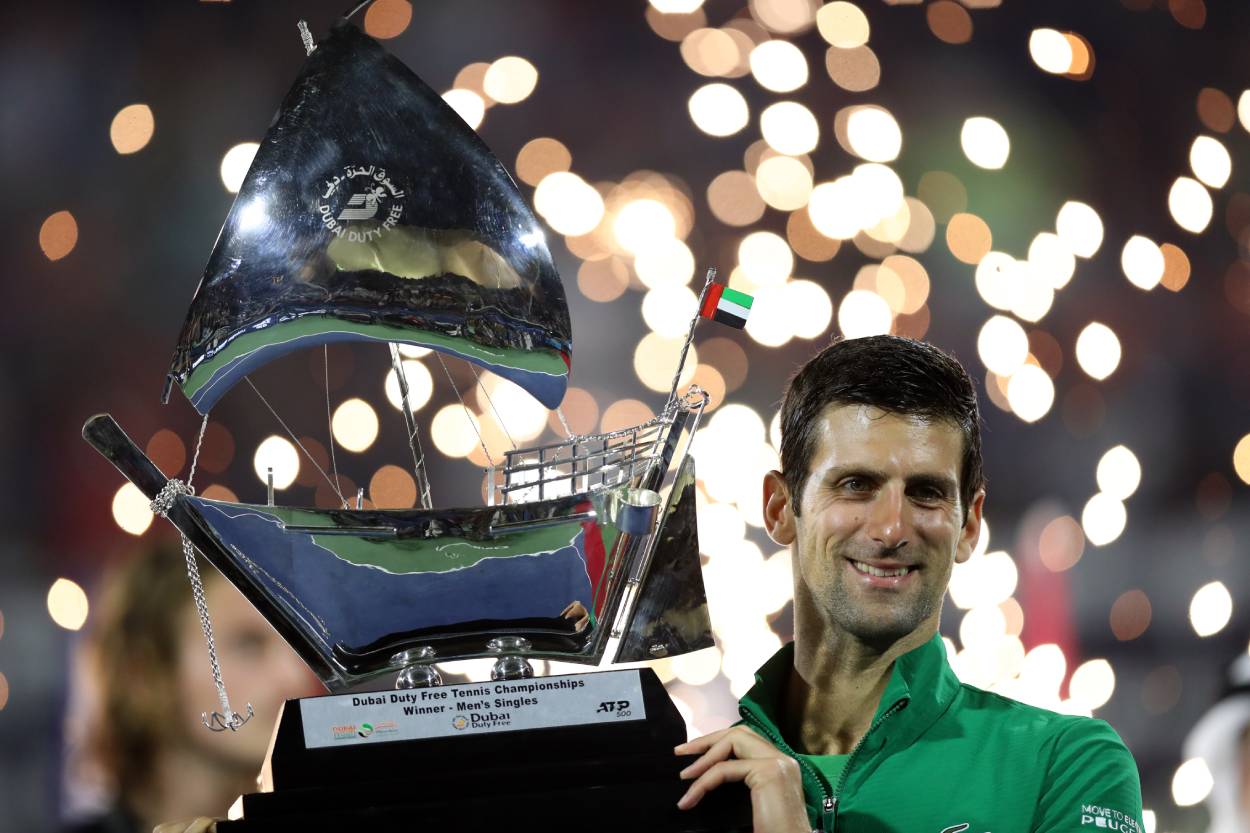 Djokovic is currently ranked No.1 in the world, according to the ATP Tour site. He turned pro in 2003 and has been one of the best players ever since.
He has a 911-187 career record and has 79 ATP titles, according to the ATP site. Earlier this year, Djokovic won his 17th Grand Slam title as he won his eighth Australian Open, the most Australian Open wins of all-time. He also has won one French Open, five Wimbledons, and three US Opens, according to Tennis.com.
Djokovic's win this year at the Australian Open made him the first man in the Open era to win majors in three different decades, also according to Tennis.com. He won one in the 2000s, 15 in the 2010s, and now one in the 2020s. Ken Rosewall also did this in the 1950s, 60s, and 70s, but he did it across the Open era and the pre-Open era, according to Tennis.com. 
Because of all of his success, Djokovic has ultimately earned a lot of money. 
Djokovic has a massive net worth
With the money he has won from all of his career wins, in addition to his endorsement money, Djokovic has ultimately racked up a massive net worth. 
ATP reports that Djokovic has earned an estimated $143.63 million in prize money. He also makes a lot of money from endorsements as he has deals with the likes of Lacoste, Adidas, Jacob's Creek, and others. He receives around $30 million annually from endorsements, according to Yahoo Finance. 
Because of all of the money he has made on and off the court, Djokovic has a $220 million net worth, according to Celebrity Net Worth. 
Can he pass Roger Federer for most career Grand Slam titles?
In an interview in May on In Depth with Graham Bensinger, Djokovic said that he thinks he can set the record for most Grand Slam titles. 
"I'm always very confident in myself," Djokovic said, according to ESPN. "I believe I can win the most slams and break the record for longest number one. Those are definitely my clear goals."
Djokovic is currently third on the career Grand Slam list. Ahead of him? Rafael Nadal with 19, and Roger Federer with 20, according to ESPN.
Those three have dominated the sport throughout the past decade, winning 56 of the past 66 Grand Slam titles, according to ESPN. Federer went on a run, winning 15 of 25 Grand Slams from 2003 to 2009. Then Nadal won three in 2010 and almost every French Open since then, also according to ESPN, and Djokovic won three Grand Slams in 2011 and five of six in 2015-16.
Those three each have an argument for the greatest tennis player of all-time title. While Djokovic is on the bottom of the list of the three in terms of total Grand Slams won, he has time on his side. Djokovic is 33 years old. Nadal, on the other hand, is 34, while Federer is 38 years old, turning 39 in August.
However, Djokovic not only has to compete with Nadal and Federer when it comes to winning Grand Slams, but he also must compete with some of the talented younger players.
Whether Novak Djokovic claims the record for most Grand Slam titles or not, he is still pretty well off financially as his play has paid off big time.