What Is Olympic Swimmer Katie Ledecky Doing Now?
Michael Phelps is by far the most famous swimmer ever, but Katie Ledecky has done a good job of finding success in recent years on the women's side of the sport. She hasn't competed as long as Phelps and isn't nearly as decorated in terms of Olympics medals, but Ledecky is still doing great. She wanted to add to her medal count this summer. But that will have to wait until the 2021 Summer Olympics in Tokyo to next year. 
Katie Ledecky's Olympic success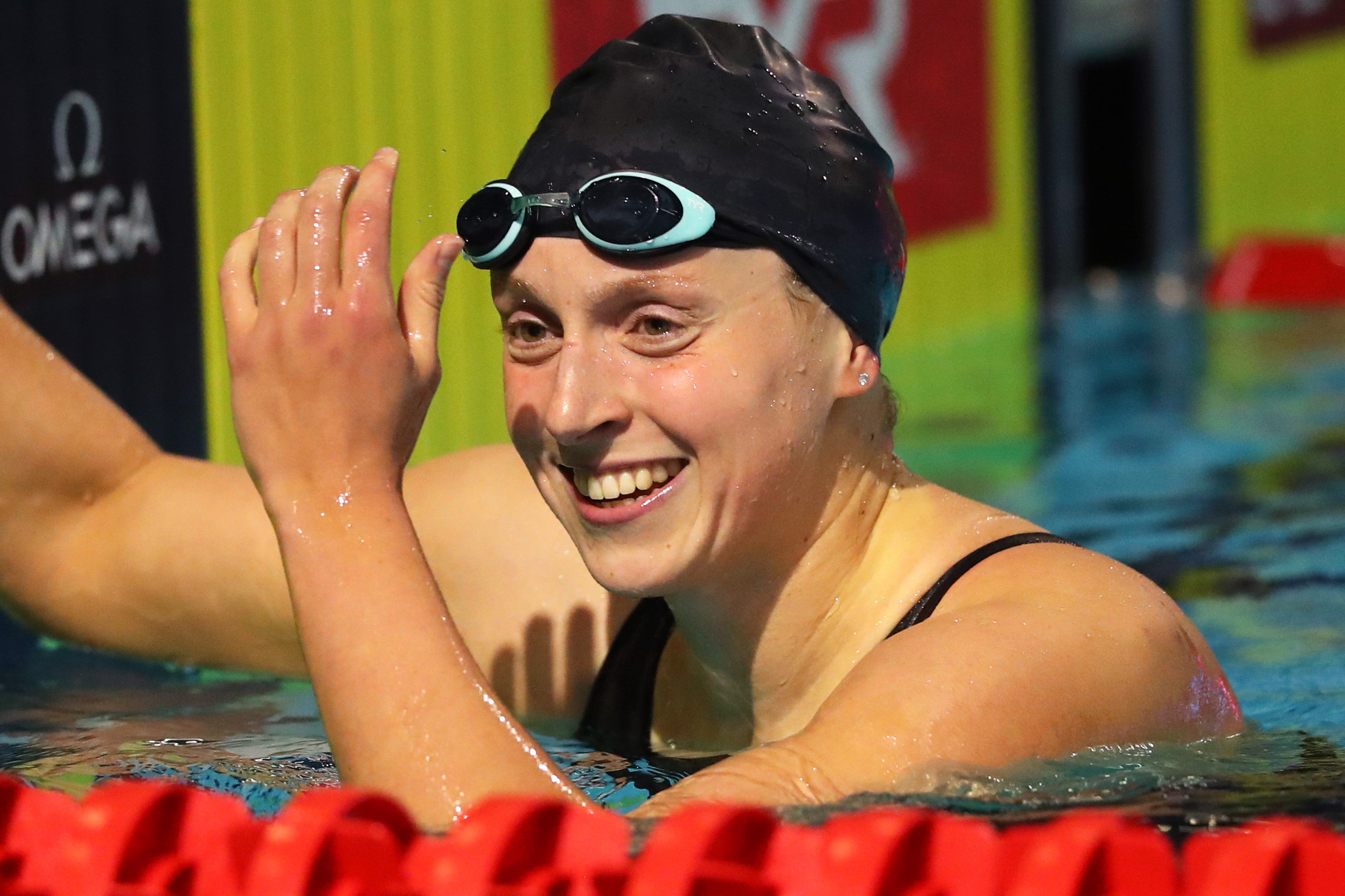 Ledecky began her Olympic career in London in 2012 at the young age of 15. She qualified for the final in the 800-meter freestyle and surprised everyone by earning the gold in the event. Her time of 8:14.63 broke Janet Evans' American record that had stood since 1989. That gold marked Ledecky's first medal in any international competition.
She really became a household name in 2016 — earning five medals in Rio, four golds and a silver. She set world records in earning two of the golds, in the 400-meter freestyle and 800-meter freestyle. Her five medals were the second most for an athlete at the 2016 Olympics, trailing only Phelps' six. Her dominant performances in the pool made Ledecky one of the breakout stars of the Rio Olympics.
Swimming at Stanford
RELATED: Is Olympic Sprinter Oscar Pistorius Still in Prison for Killing His Girlfriend?
After her performance in Rio, Ledecky could have made a lot of money from endorsements if she turned pro — some estimates were as high as $5 million — but she gave that up so she could swim collegiately. She did that at Stanford, after delaying her enrollment by a year to focus on the Olympics.
Ledecky explained at the time that choosing to remain an amateur wasn't a difficult decision because she "always wanted to swim collegiately and have that experience," and she said she would be doing that "on a team with some really great friends and great swimmers."
She swam for Stanford for two years before deciding to forego her remaining eligibility and turn pro. In her two years at the school, Ledecky set 15 NCAA records. She also became the first freshman in 35 years to win the Honda Cup, which is awarded to the country's top female collegiate athlete.
How Ledecky is adjusting during the coronavirus pandemic
Ledecky was preparing for the Tokyo Olympics when they were postponed early in the pandemic. The Washington Post reports she'd planned her spring and summer, which including tapering to prepare for the Olympic Trials in June, then the games themselves. She expected to have another successful Olympics. Now, she must wait until next summer. With COVID-19 changing things, Ledecky has spent her time training in a backyard pool.
She's also using her time for good, doing virtual visits with swim clubs and children's hospitals. One visit was a STEM session with a class of students in Tokyo. It was slated to be an in-person event when Ledecky would be in Japan for the Olympics, but it turned into a virtual visit when she didn't travel over there. She's also re-enrolled in classes at Stanford, while she waits to ramp up training as 2021 gets closer.
Ledecky will be ready for 2021
RELATED: A Boycott Cost Isiah Thomas His First Potential Olympic Games
With the Tokyo Olympics postponed by exactly a year, Ledecky will be ready next summer. She'll still do all of the training she was planning on doing this year, it'll just be after the calendar has turned to 2021.
But when the Tokyo Olympics come around in a year, she will be prepared and in the shape she needs to be in to succeed because he goal next year will be the same as it would have been this year — to add to her Olympic legacy.