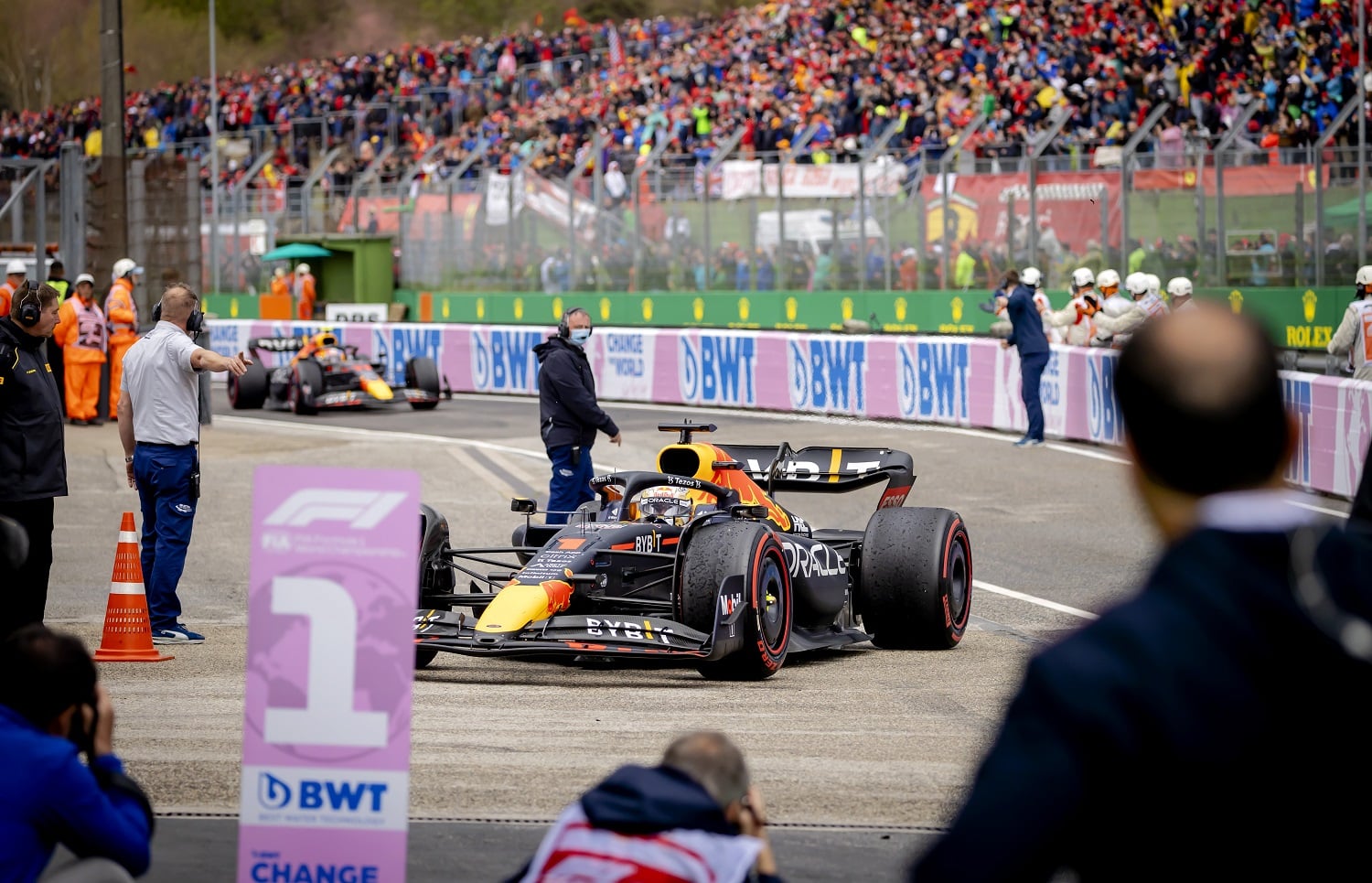 What Is the Parc Fermé in Formula 1 Racing?
Max Verstappen enters parc ferme after the Formula 1 Grand Prix of Emilia Romagna at Autodromo Enzo e Dino Ferrari on April 24, 2022 in Imola, Italy.
American motorsports fans are about to learn more about Formula 1 than ever before. After nearly a decade of the U.S. Grand Prix at Circuit of the Americas serving as the country's only F1 race, the Miami Grand Prix has joined the schedule this weekend. In 2023, Las Vegas comes aboard with what will be the country's third annual grand prix stop. If the audience doesn't already know what terms like parc fermé mean, it soon will.
What does parc fermé mean?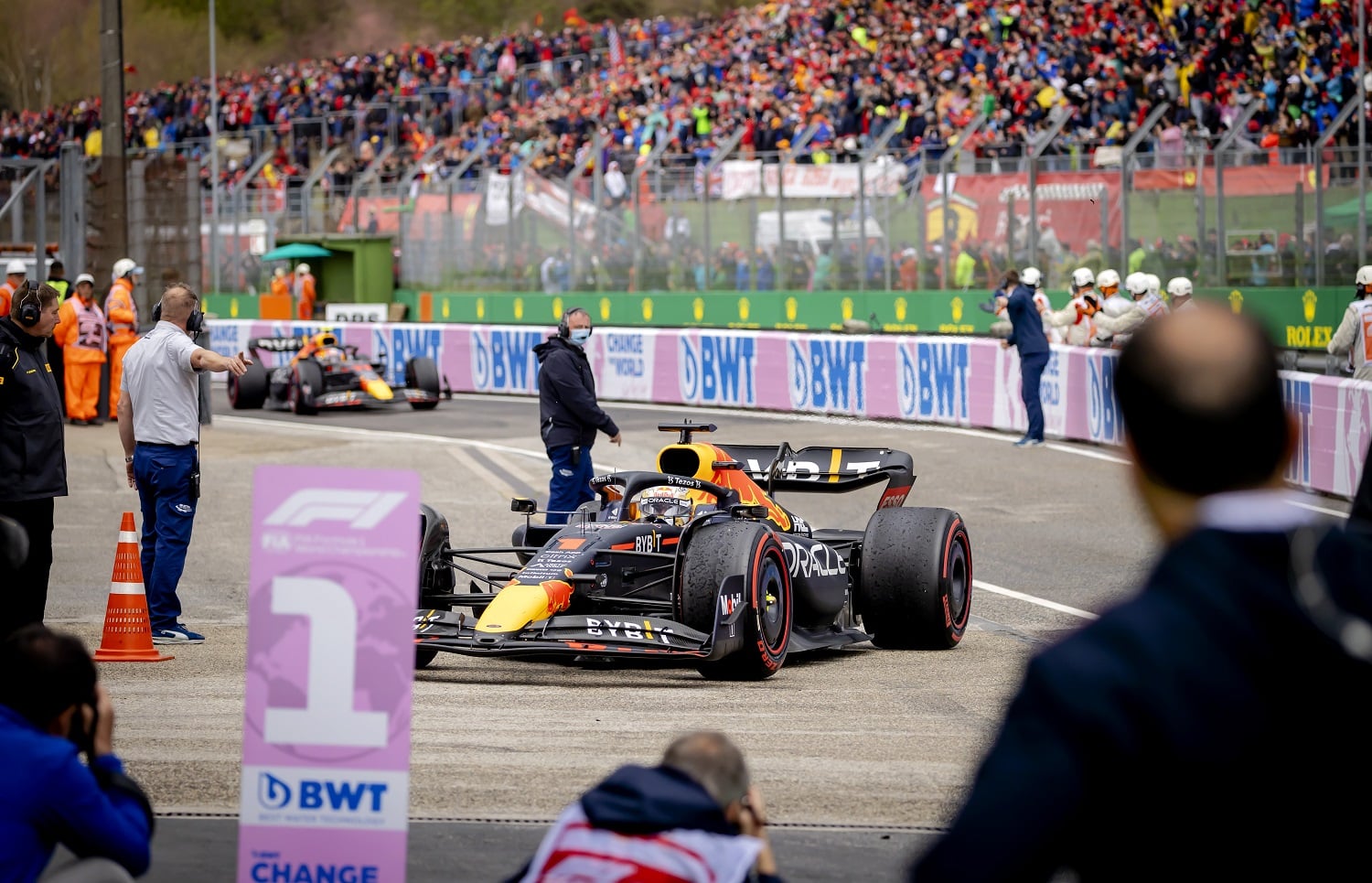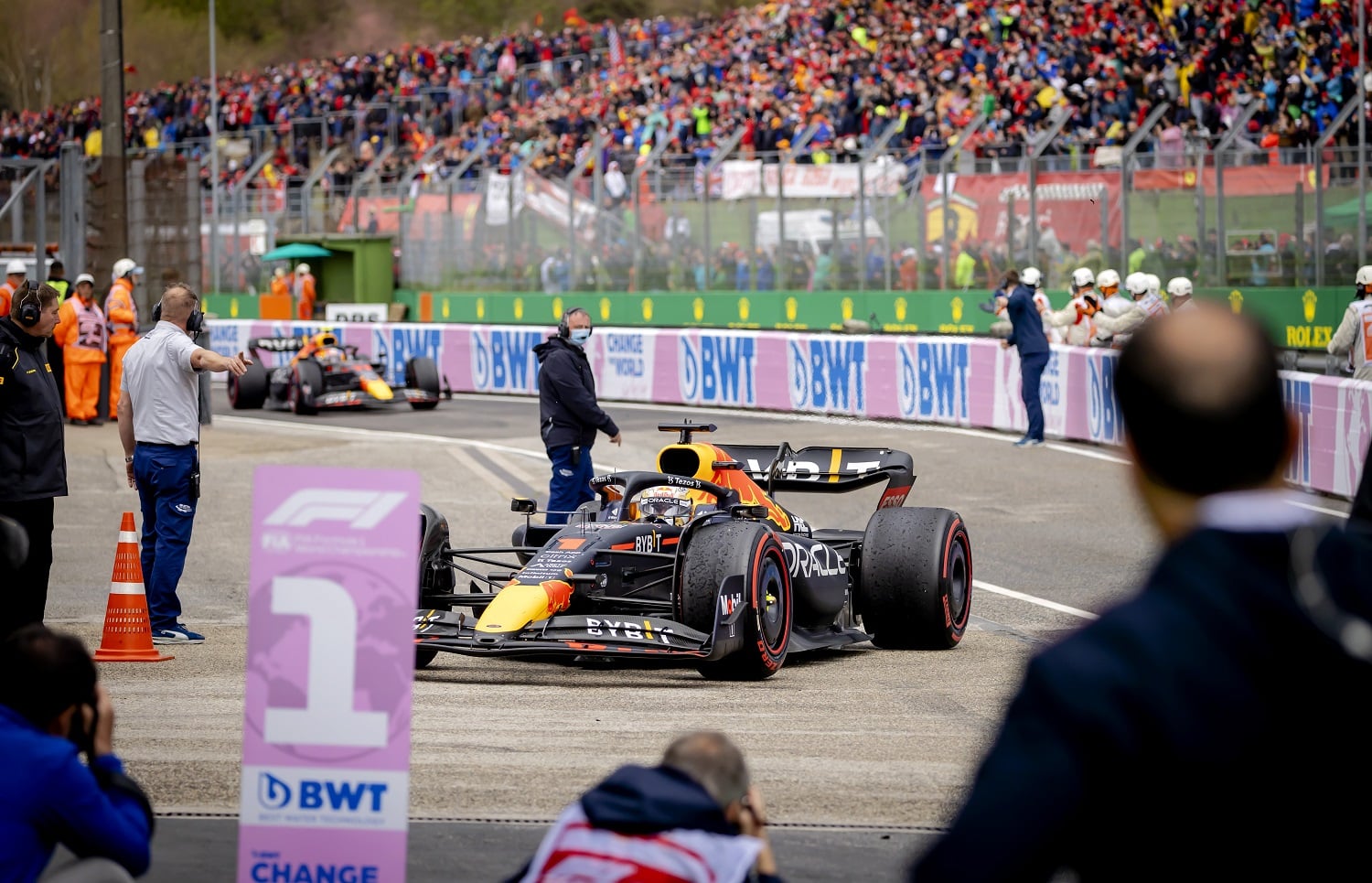 Parc fermé is a French term meaning "closed park," and it refers to a secure area during a Formula 1 racing weekend where cars are closely monitored by officials to make sure they are within the rules for considerations such as weight and measurements. It's somewhat similar to the inspection and impound procedures NASCAR uses.
Parc fermé can be both a specific location on the race circuit's grounds and a status for the teams at certain times during the competition weekend.
It's a necessity because the top Formula 1 teams have literally poured more than $1 billion apiece in the last decade into tweaking every aspect of the car, coming within proverbial millimeters of getting around FIA rules in the process. In parc fermé, cars are run through a battery of exams using laser technology to assure no one is gaming the system for an unfair advantage.
Shortly before qualifying begins, teams provide FIA officials with technical specifications of the car, such as the angle at which the rear wing is set. That becomes the set-up that they must stick to for the weekend.
What can Formula 1 teams do under parc fermé conditions?
Contrary to the popular assumption, Formula 1 mechanics and engineers can do some maintenance work in the pits even when cars are subject to parc fermé restrictions, according to Motorsport. With officials looking on to assure compliance, they can replace parts with a match for the original. However, they cannot modify parts or move parts that are going back onto the car from the proximity of the vehicle.
On the other hand, the teams can swap out the engine oil and other fluids and even pull parts off the engine as they look for damage or wear. It's also common to pull the wheels off to rebalance the tires.
Rain is one of the few conditions during which restrictions are eased since the set-ups for cars change. Most notable is swapping out tires.
In the interest of safety, most crash damage can be repaired
Though the strictest aspects of parc fermé kick in once the week's practice starts, accidents do happen on the course. Even a rough ride over a curb (or "kerb" in racing lingo) can shake things loose in a front wing or diffuser, which can create a safety hazard in live competition.
Teams can request one-for-one part changes, and the repairs are done in view of officials. Where it sometimes gets dicey is when damage to a power unit or gearbox requires a replacement. Those are among the most expensive pieces of equipment, and teams are required to use them for a certain number of races before discarding them.
A gearbox replaced before at least six races triggers a grid penalty, and teams are limited to two or three sets of most power unit components for the entire season. Exceeding a limit triggers another grid penalty.
Like Sportscasting on Facebook. Follow us on Twitter @sportscasting19.