What Is Patriots Quarterback Jarrett Stidham's Net Worth?
For a full two decades, Tom Brady locked down the quarterback position for the New England Patriots, while anchoring one of the greatest NFL dynasties of all time. Things finally changed this offseason when Brady decided to take his skills to the Tampa Bay Buccaneers. That departure opened a huge quarterback void for the Patriots.
The team quickly patched things up by signing star quarterback Cam Newton, hoping he can bounce back from two injury-shortened seasons. Meanwhile, the Patriots also have another weapon in the form of young QB Jarrett Stidham.
Jarrett Stidham's NFL career so far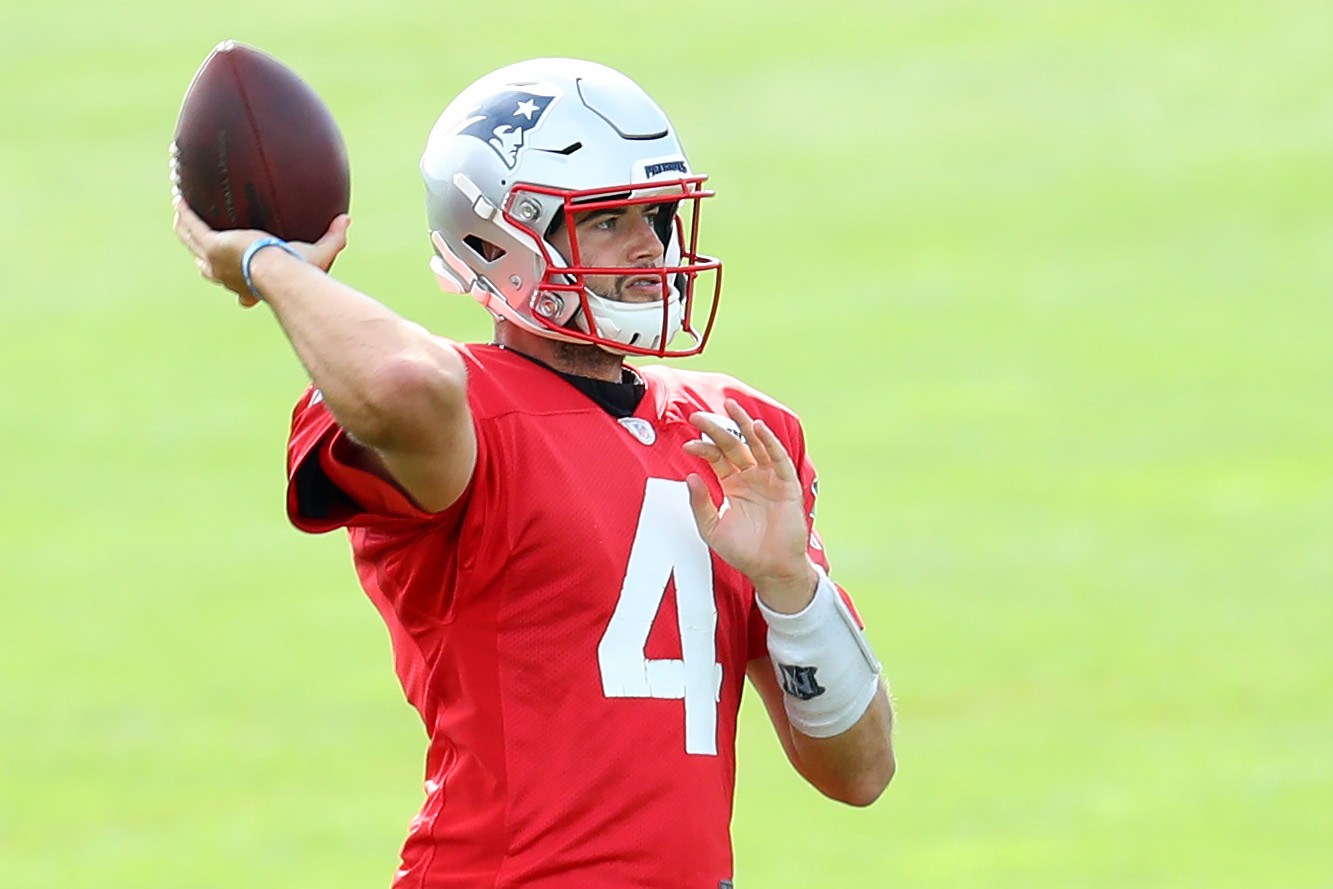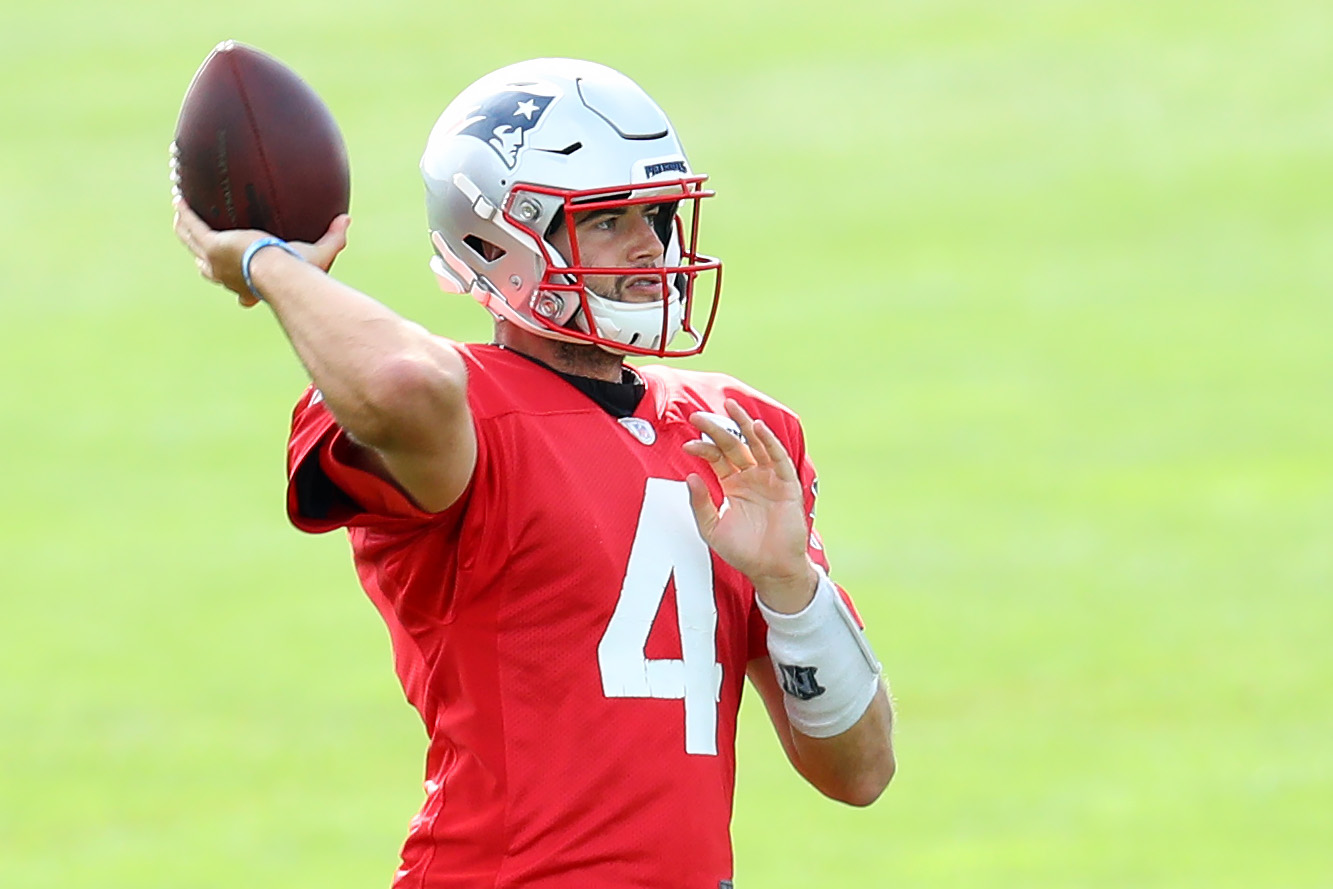 Stidham spent two years playing college football at Baylor before transferring to Auburn for his final two years. There Stidham proved himself an exciting young prospect.
In two seasons, he threw 470 complete passes for 5,952 yards and 36 touchdowns, with a 63.6% completion rate. That performance was enough to catch the attention of the Patriots, who drafted Stidham with the 133rd pick of the 2019 NFL Draft.
The Patriots evidently thought highly of their fourth-round pick, who became Brady's backup at quarterback after the team released veteran Brian Hoyer. Stidham saw action in three games as a rookie, hitting two of four passes for 14 total yards. In the wake of Brady's March 2020 departure, many commentators around the league assumed that Stidham would step into the role as his successor at quarterback.
Instead, the Patriots signed the former MVP Cam Newton, thus indicating their desire to try and remain in win-now mode. Furthermore, the team also re-signed Hoyer, ultimately making Stidham the third-string quarterback for the 2020 season. While that decision was undoubtedly frustrating for Stidham, it doesn't necessarily mean that his tenure with the Patriots has already come close.
However, it does mean that Stidham will have to fight extra hard to earn his place with the team. His willingness to do so was already evident during the pre-season, when he competed hard for the starting position, only to lose out to even-more-motivated Newton.
If Stidham can continue to mature within the Patriots' system, he'll still have a decent shot of moving up the ranks in future seasons.
Jarrett Stidham's personal life
By most accounts, Stidham is mature beyond his 24 years. Stidham grew up in Stephenville, Texas. When he was 18, he chose to move out of his mother's house — the two had a rocky relationship — and was taken in by the Copelands, a family that had befriended him a few years earlier. In a Sports Illustrated profile, Matt Copeland has described Stidham as a "genuine good human being."
Stidham got married last July to Kennedy Brown. Like Stidham, Brown also grew up in Texas. In fact, her father just so happens to be Tad Brown, the CEO of the Houston Rockets basketball franchise.
Stidham and Brown met while they were both attending Baylor, where Brown played for the soccer team. It didn't take long for them to decide they were meant for one another, with Stidham popping the question in 2017.
Financial earnings and net worth
After drafting Stidham, the Patriots soon signed him to a four-year contract worth a total of $3.15 million, according to SpotRac. That total included a $633,692 signing bonus and $633,692 in guaranteed money. His base salary will gradually increase each year, peaking at $965,000 in 2022. The relatively cheap contract gives New England the luxury of spending a few years assessing Stidham's long-term talent.
Given Stidham's relative newness in the NFL, he hasn't had the time to amass very much wealth yet. Nonetheless, his net worth has already managed to hit an estimated $1 million (according to PlayersWiki.com) — not bad when you consider all of the luxury purchases which league rookies tend to indulge in.
All stats courtesy of Pro Football and Sports Reference