What Is Robert Whittaker's Net Worth?
The UFC is a global organization, and there have been champs from many different countries. Robert Whittaker however, made history when he became the first champ from Australia and from New Zealand. Here's a look at Robert Whittaker's life, career, and current net worth. 
Life inside the UFC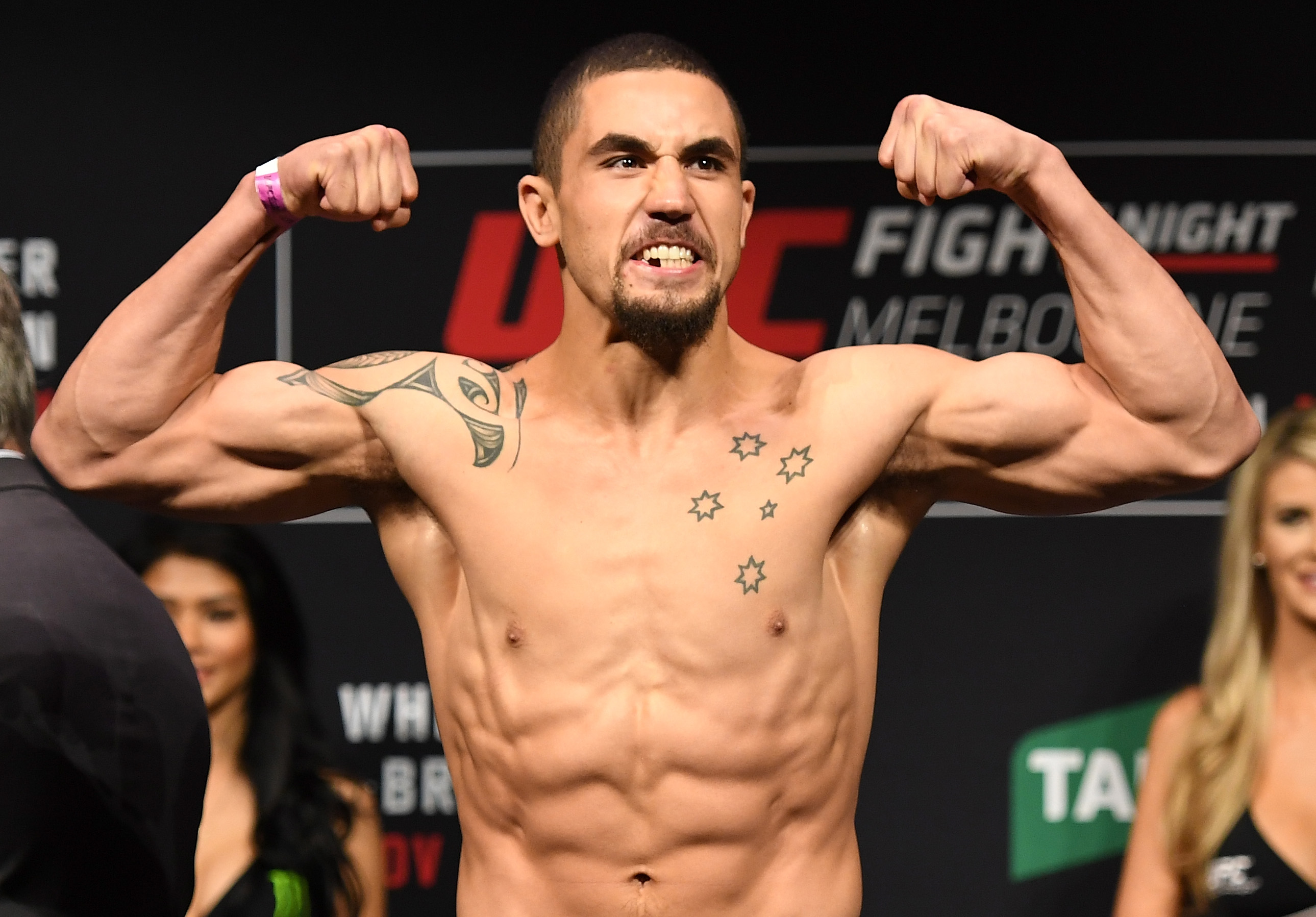 Like many UFC fighters, Robert Whittaker joined the UFC thanks to its reality show, The Ultimate Fighter. Whittaker had a decent MMA career before that, but after he won on his season of the show, he quickly made a name for himself in the MMA world.
That said, he originally competed in the welterweight division, and he wasn't very successful. Not long after he got knocked out by Stephen Thompson, he decided to move up in weight.
Since moving up to middleweight, he's seemed like a new man. He debuted in the middleweight division in 2014, and he won 8 fights in a row since his debut.
Those fights included knockouts against some high-level opponents, such as Jacare Souza, as well as title fights against guys like Yoel Romero. However, after finally becoming the champ, he lost his belt when he got knocked out by Israel Adesanya in late 2019. 
Regardless, his great run in the division has earned him a lot of fame as well as money. By winning the belt, he also managed to become the first Australian UFC champ and the first Kiwi champ.
Robert Whittaker's life outside of the UFC
RELATED: How Many Countries Have Hosted a UFC Event?
According to Stuff, Whittaker's mom is of Maori descent, but her family also has some roots in Samoa. However, his father is white, and they were living in Australia at the time.
While she was pregnant with him, his mom decided to spend some time with her family in New Zealand. She gave birth to him there, which made him a New Zealand citizen, but a month later, she flew back home with him to Australia. 
As a result, Whittaker's been a man of both worlds, as Stuff said, he's proud to be part Maori and at the same time, he's also proud to be Australian. He shows that pride by getting involved with community programs that aim to help kids, according to Complex. These programs target indigenous kids in Australia and they aim to give those kids some important skills. 
Other than helping kids out, Whittaker also takes time to hone one of his most valuable skills in the UFC, wrestling. Whittaker competes in freestyle wrestling competitions from time to time, and he's actually pretty good at it.
That said, it's not his career, and he pulled out of competing at the 2018 Commonwealth Games because he didn't want to get injured before his next UFC fight, according to MMAFighting. 
How much Robert Whittaker is worth?
RELATED: What Is Catchweight in UFC?
Ever since he became the first UFC champ from Australia and New Zealand, he's become a bigger deal over there. This fame and popularity have allowed him to make a bit more money at home. On top of that, Whittaker is a very fun fighter to watch, as he almost always puts on a show.
As a result, the UFC has awarded him with a lot of bonuses. Currently, he's won seven bonuses from the UFC, and they add up to $350,000 in extra cash. On top of that, one of his opponents, Romero, missed weight for one of their fights. As a result, the UFC fined Romero 30% of his winnings and gave it to Whittaker.
Thanks to that, Express wrote that Whittaker earned $610,000 from that one fight. Taken all together though, Express estimated that Whittaker has a net worth of about $1.5 million. That said, the UFC is known to pay its fighters more than publicly reported, so Whittaker may be worth more than that.