What Is Bill O'Brien's Net Worth?
Bill O'Brien, who serves as the head coach and general manager for the Houston Texans, agreed to one of the most questionable trades in NFL history on Monday. O'Brien traded one of the best wide receivers in the NFL in DeAndre Hopkins for a washed-up running back in David Johnson, a second-round draft pick, and a fourth-round draft pick. Since many are questioning his decision making, one could wonder what O'Brien's net worth is.
Bill O'Brien came to the Houston Texans from Penn State
Bill O'Brien was a longtime assistant coach in college football. He was then an assistant coach for the New England Patriots under Bill Belichick from 2007 to 2011 before becoming Penn State's head coach in 2012. Penn State had a bowl ban and relaxed transfer rules that allowed players to leave Penn State without delay when O'Brien coached there, according to ESPN. However, he went 15-9 overall with the Nittany Lions between 2012 and 2013 and was the Big Ten Coach of the Year in 2012.
This led to the Houston Texans hiring O'Brien as their head coach in December 2013. O'Brien and the Texans went 9-7 each of his first three seasons in Houston, winning the AFC South two of those years. With star rookie quarterback Deshaun Watson missing nine games due to injury in 2017, though, the Texans went 4-12 that season.
Despite the down year, the Texans gave O'Brien a four-year extension in January 2018. The deal runs through 2022. The Texans went 11-5 in 2018, winning the AFC South again, and then 10-6 in 2019, winning their division again, in addition to a playoff game.
However, in 2019 the Texans' general manager position was vacant after they fired Brian Gaine in June of that year. O'Brien had the power in the organization, though, according to NFL.com, as he made several blockbuster trades. Then in January of this year, the Texans officially made O'Brien their GM as he now has both GM and head coaching duties.
The deal that stunned everyone
DeAndre Hopkins is one of the best wide receivers in the entire NFL. In 2018, Hopkins was third in the NFL with 115 catches and second in the NFL with 1,572 receiving yards. In 2019, he was third in the NFL again with 104 catches for 1,165 receiving yards. He is a four-time Pro Bowl selection and a three-time first-team All-Pro selection.
The Texans were without a top 50 pick in the 2020 or 2021 NFL drafts prior to Monday. So, O'Brien got them a couple picks in the Hopkins deal, but neither are in the first round. The Texans received a 2020 second-round pick from the Arizona Cardinals, a 2021 fourth-round pick, and running back David Johnson. In addition to receiving Hopkins, Arizona received a 2020 fourth-round pick.
Johnson was one of the best running backs in the league in 2016 as he had 2,118 yards from scrimmage and 20 total touchdowns. However, he has flamed out since. Johnson only had 345 total rushing yards in 2019. With the fact that Johnson's career seems to be going in a downward trajectory, many don't understand what O'Brien was thinking.
How much is O'Brien worth?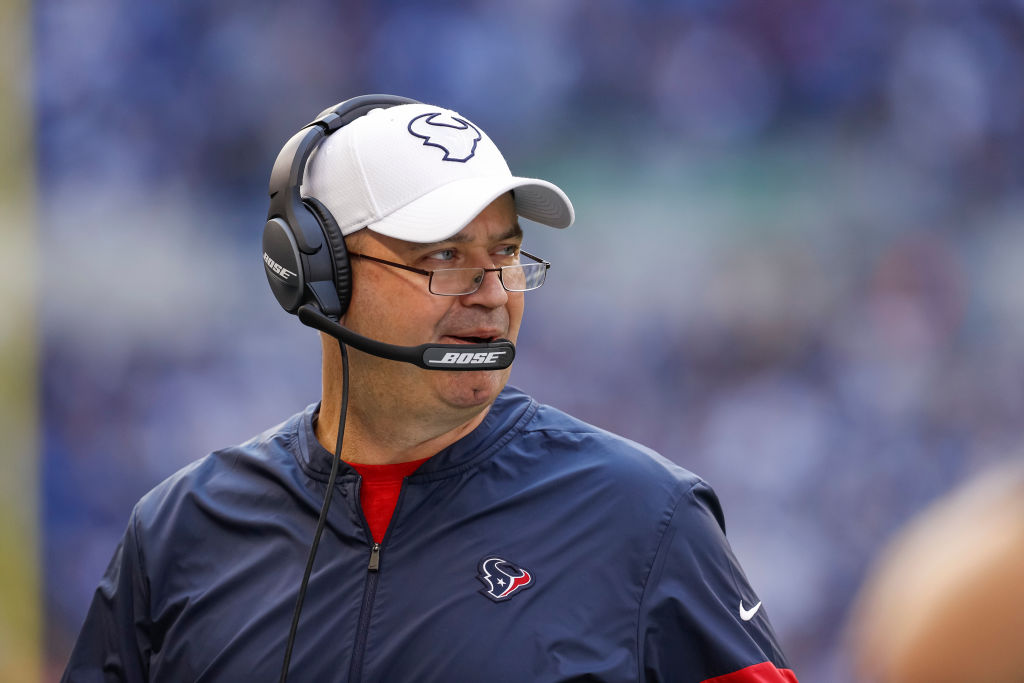 O'Brien is one of two coaches in the NFL who is also the team's general manager. The other one is Bill Belichick, and O'Brien's resume does not even come close to comparing to his.
With O'Brien's extension in 2018 making his contract with the Texans run through the 2022 season, how much is he worth? According to Celebrity Net Worth, O'Brien's net worth is $7 million.
Is he worth it? Well, the Texans have had a lot of success under O'Brien, winning four AFC South titles. Time will tell, though, how this DeAndre Hopkins deal pans out. Additionally, maybe he will make other deals as general manager that can help improve his reputation. For now, though, his tenure as GM is not off to a good start.