What Is the New NFL Helmet-Hitting Rule and How Will It Affect Players This Season?
We've now had our first look at what the new NFL helmet-hitting rule really entails and how it will be enforced.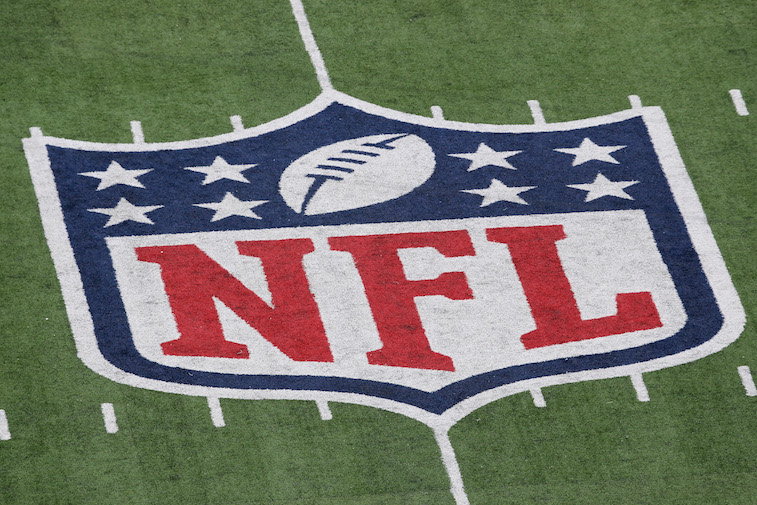 It's that time of year again when NFL fans can rejoice as football season is upon us. On Aug. 3, the Hall of Fame game to open the preseason was played and a new rule voted on in the offseason was enforced.
In another effort to try and make the sport safer, team owners voted to approve Article 8 of the rulebook which bans players from lowering their helmet to initiate contact. The rule is described as follows:
It is a foul if a player lowers his head to initiate and make contact with his helmet against an opponent. Contact does not have to be to an opponent's head or neck area — lowering the head and initiating contact to an opponent's torso, hips, and lower body is also a foul. Violations of the rule will be easier to see and officiate when they occur in open space — as opposed to close line play — but this rule applies anywhere on the field at any time.
Still, the new rule drew some questions from fans and players about exactly how it would be enforced during games and on Thursday night we got our answer.
One of the biggest takeaways from the game between the Baltimore Ravens and Chicago Bears was that the referees were more than willing to penalize players who they deemed were in violation of the rule. Flags were thrown for the violation which results in a 15-yard penalty and when committed on defense is an automatic first down.
Ravens safety Bennett Jackson was one player flagged but he couldn't understand the call. In fact, after the game, he told ESPN that he thought his tackle was "perfect."
"I feel like they're trying to harp on it a lot more in preseason, so they're going to throw flags even on times when it's not necessarily head to head, just to make people aware of it," Jackson said. "I spoke to the ref. He even said, 'Hey, it's preseason, we got to throw the flag.'"
Ravens linebacker Kamalei Correa was also flagged for a hit on Bears wide receiver Tanner Gentry.
"It's really about a reaction," Correa said. "It's all up to the refs and what they call. At the end of the day, us as players, we're really just trying to go out and play as hard and as fast as we can."
But it wasn't just players sounding off about the penalties. Others including writers, analysts, and fans alike took notice and expressed their frustrations and confusion with the calls they saw via social media.
"This helmet lowering rule is already worrisome. This thing is going to be impossible to officiate at full speed. Impossible," Bear's beat reporter Dan Wiederer tweeted.
"They are going to have to do a better job of explaining when they ARE NOT calling the helmet rule. I'm pretty sure the last two have been unnecessary roughness on defenseless receivers, NOT the helmet rule," WGN radio's Adam Hoge wrote.
"No more deep safeties in football," analyst Steve Palazzolo posted.
And, ESPN's Louis Riddick simply tweeted, "I give up" after trying to decipher what should have and what shouldn't have been a penalty.
We'll surely hear more about this rule during the rest of preseason and have to stay tuned to see how it plays out when the regular season begins.