What Makes Michael Jordan the GOAT?
From Wayne Gretzky to Pelé, a handful of athletes are considered the greatest of all time — aka the GOAT. While opinions certainly vary, many people believe that Michael Jordan is the GOAT of basketball.
While it's hard to compare players from different eras, Jordan was dominant in many ways and his influence endures today. Here's a look at why Jordan is the NBA's greatest of all time.
Michael Jordan's career stats
Jordan's stats reveal his stellar NBA career. He was named on 10 All-NBA first teams as well as nine All-Defensive first-teams during his career. The Hall of Famer was an MVP five times and became the Defensive Player of the Year in 1988.
In addition, Jordan was the NBA's top scorer for 10 seasons. He still has the top career scoring average with 30.1 points per game. In addition to averaging 6.2 rebounds per game, Jordan averaged 5.3 assists per game and shot 49.7% from the floor.
Jordan's NBA championships
With Jordan, the Chicago Bulls went to six NBA Finals and won all six titles. He was named NBA Finals MVP all six times. One impressive finals performance came in 1997 with the infamous "flu game."
In Game 5, between the Bulls and Utah Jazz, Jordan played through an illness to shock of fans and opponents. The series was tied 2-2, so Jordan refused to sit out. After a weak start, Jordan helped the Bulls to a 90-88 win with 38 points, seven rebounds, and five assists.
Jordan's influence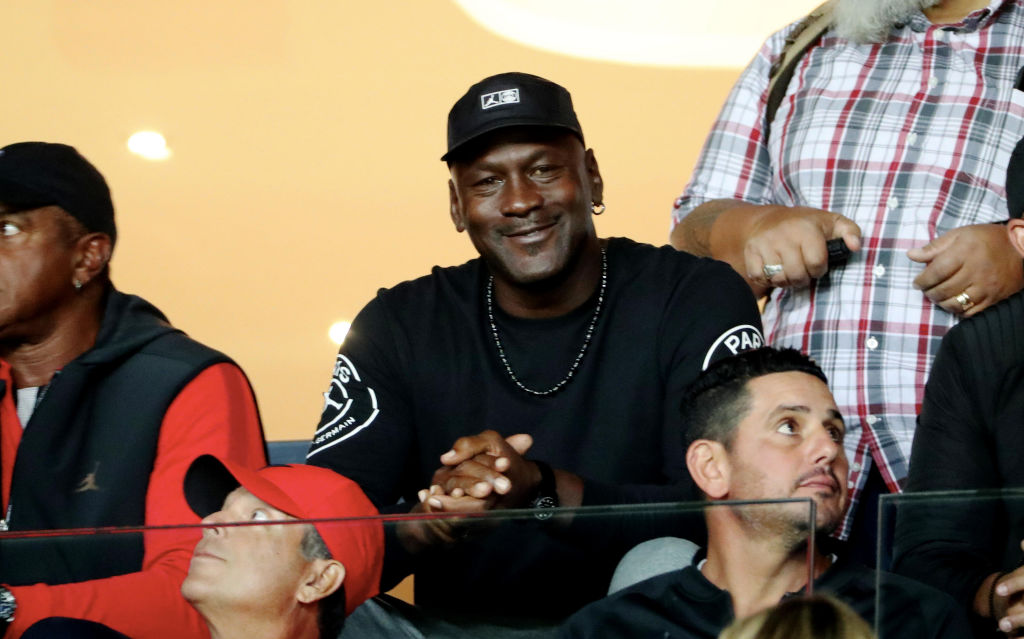 Jordan was known for his competitive spirit and need to win, which made him a dominant player. He had many thrilling performances throughout his career.
In addition to the "flu game," Jordan had a 63-point game against the Boston Celtics in 1986. Then, in the 1998 NBA Finals, Jordan stripped the ball from Karl Malone and sunk a jump shot from the foul line to win the championship.
Jordan played with style. He was such a big star that younger players tried to be like him. As Bleacher Report explains, this pushed the sport in a more athletic, one-on-one direction. The game became more focused on scoring and less focused on a team-oriented passing approach.
Jordan's continued popularity and shoe sales
There are many ways to define greatness. Some fans consider someone a GOAT when people continue to respect an athlete and his accomplishments. One demonstration of Jordan's continued popularity involves his shoe sales.
Jordan wasn't the first with basketball endorsements, but he did help empower other players to benefit from the lucrative industry. Although the Nike Air Jordan I was released in 1985, the Nike Air Jordan III, released in 1988, was the first design to use the famous Jumpman symbol.
Today, Jordan is the top NBA earner for his sneakers and apparel, now a Nike subsidiary brand, which earn him $130 million a year. According to Forbes, the Jordan Brand sells more than every current NBA players' brands combined. Jordan has also had majority ownership of the Charlotte Hornets since 2010.
While many NBA players hold records, Jordan's all-around dominance combined with his popularity secure him the GOAT title. He was the best, he worked the hardest, and he branded himself superbly.