What Dom DiMaggio Thought of His Brother's Fame: 'The Joe DiMaggio Legend Was Too Strong'
Joe DiMaggio had a Hall of Fame career in Major League Baseball. The Yankee Clipper, as he was known, wasn't the only member of his family to play in the majors, though. Joltin' Joe had two brothers in the MLB. Of them, Dom DiMaggio is probably the more well-known one. But a third DiMaggio brother made it to the majors, Vince DiMaggio.
Neither Dom nor Vince ever came close to matching Joe's success. So how did they, especially Dom, feel about Joe? Let's explore.
The DiMaggios' upbringing
The three baseball-playing brothers were the youngest of the family's nine children. The brothers grew up in a typical working-class home in San Francisco, according to the Society for American Baseball Research. Their father, Giuseppe, was a fisherman from Sicily and mom Rosalie was a former schoolteacher.
The two older sons decided to follow their father out to sea. But Vince, Joe, and Dom didn't enjoy fishing and decided to play baseball instead. Giuseppe found the sport frivolous; baseball violated his code of  strong work ethic. Rosalie covered for the boys so they could play despite their father's objections. And it turned out well for the family.
The DiMaggios' careers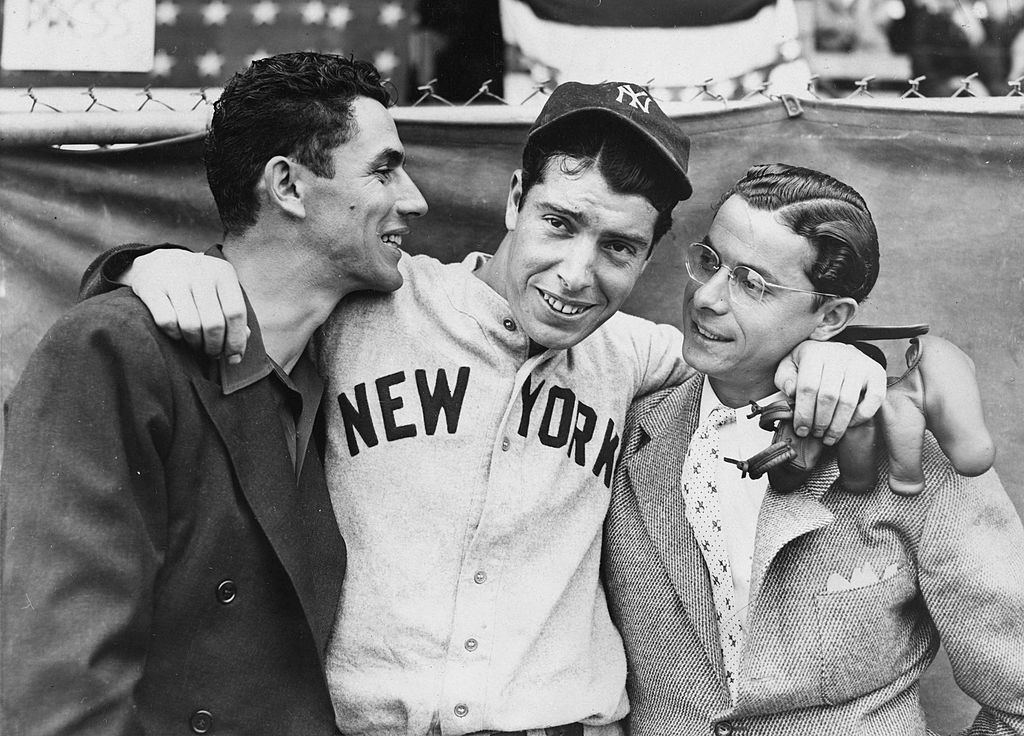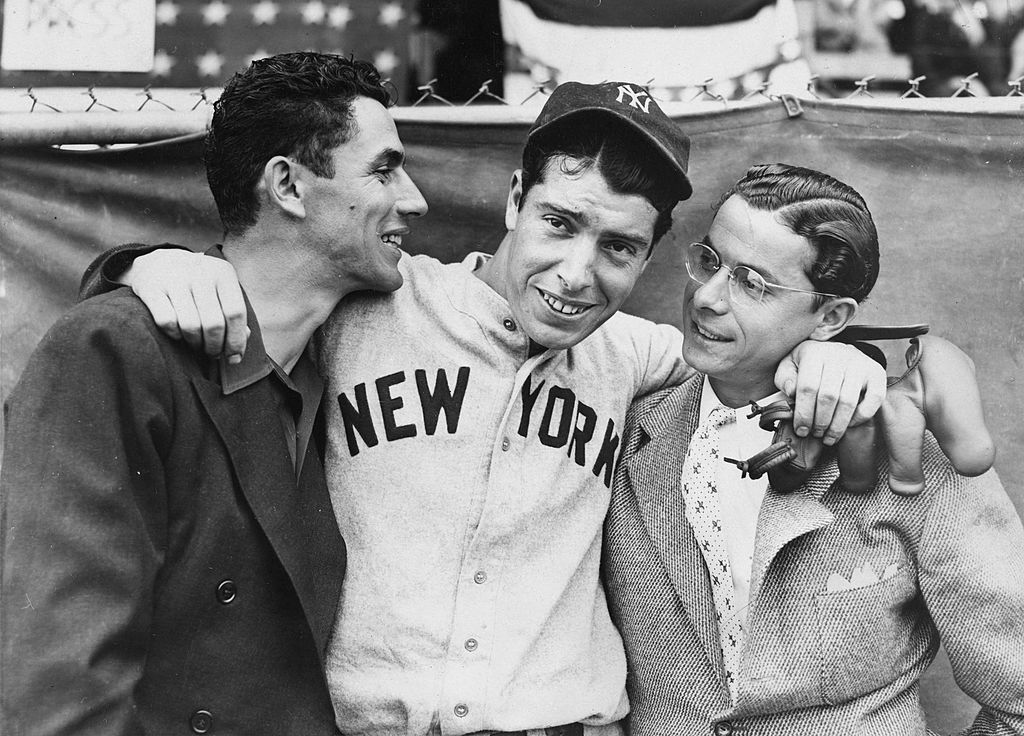 While Joe is the only one of the three in the Hall of Fame, Vince and Dom had careers that a lot of pro ballplayers wish they had. SFGate helped us compare them:
Vince DiMaggio
The oldest of the three, 5-foot-11 athlete struck out too much in an era of the game when that wasn't as acceptable as it is now. Vince was a .249 career hitter with 125 home runs and 584 RBI, according to Baseball-Reference. He struck out 837 times in 10 seasons — almost 500 more times than Joe despite playing in over 600 fewer games. Vince, a two-time All-Star, claimed to be faster than Joe and had a good arm.
Dom DiMaggio
Dom was the youngest in the family. He was 5-foot-9 and wore glasses, which was rare for athletes in those days, earning him the nickname the Little Professor. The center fielder was good on defense, in addition to doing well at the plate as a leadoff hitter, according to Baseball-Reference.
A seven-time All-Star, Dom played his entire 11-year career with the Red Sox. He hit .298 with 87 home runs and 618 RBI, with 571 strikeouts. His 34-game hit streak in 1949 remains the Red Sox record to this day.
Joe DiMaggio
Joe was the tallest of the three at 6-foot-2 and had a ballet-like grace that helped him become one of the best players in MLB history. According to Baseball-Reference, the career Yankee hit .325 with 361 home runs and 1,537 RBI, with just 369 strikeouts in 13 seasons.
Joe's Hall of Fame career included 13 All-Star appearances, nine World Series titles, and three American League MVPs. His famous 56- game hit streak in 1941 is still the all-time MLB record nearly 80 years later.
What Dom Dimaggio thought of Joe's fame
Joe cast a big shadow over most MLB players of his era, including his brothers. Dom has discussed living with his brother's fame, saying "it's been a struggle" his whole life being Joe's kid brother.
Dom never encouraged his two sons to play baseball because he knew "it would be twice as hard on them" as it was on Vince. Anyone from the DiMaggio family who ever plays in the majors again will be compared to Joe because, as Dom put it, "the Joe DiMaggio legend was just too strong," and it remains strong nearly 70 years after he retired.