What NCAA Sanctions Could Mean for Mississippi Football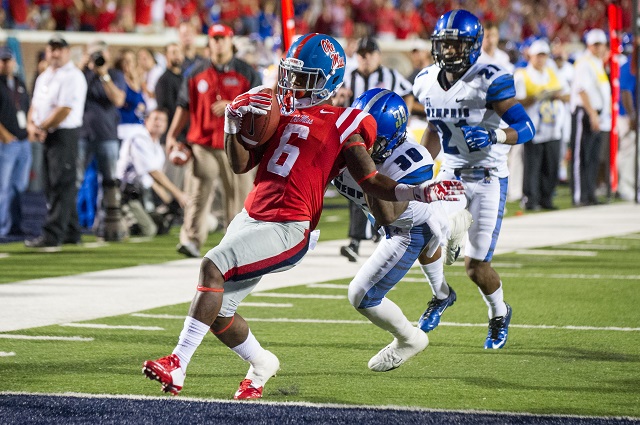 One nice byproduct of the Mississippi Rebels' still undefeated football team is that everyone is paying attention to them. A nice byproduct until you realize that they're still under the investigative eye of the NCAA for rule violations. In fact, many of Ole Miss's sports teams are under investigation, but predominantly the football and women's basketball teams, according to Yahoo Sports. While the actual investigation has been going on for over a year, it's only recently that details have surfaced.
Luckily for fans of the program, it doesn't appear that there's many skeletons to find in the administration, with one source telling Pat Forde that the "current football staff of head coach Hugh Freeze is not believed to be implicated in any major violations, and that much of the football inquiry dates back to actions by a previous Ole Miss staff." This would mean, incidentally, that this investigation isn't related to the allegations of hate speech that followed the team in October 2013. Whether that's a good thing or not is up for discussion.
As of now, the process seems to be in a holding position — with the school waiting for the NCAA's Department of Enforcement to formally deliver a Notice of Allegations (capitalization theirs). If the previous football staff is indeed at the core of the football allegations, then whatever violations may have occurred would have taken place, at the latest, before December 2011, when Freeze took over the gig from former head coach Houston Nutt.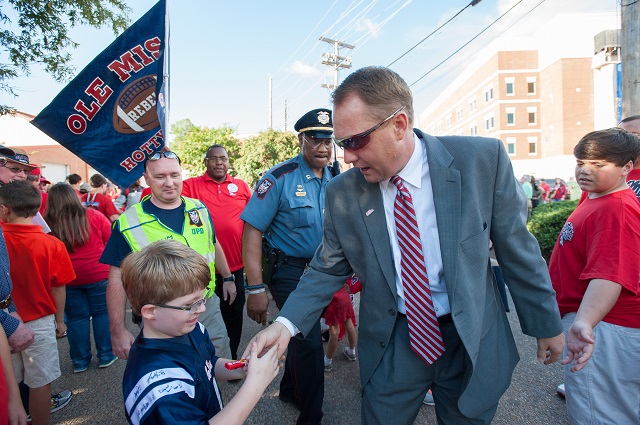 According to Yahoo, "Mississippi's football program has been sanctioned three times for major violations," which, in terms of punishment, have totaled up to equal two years of television bans, three years banishment from the playoffs, and seven years of probation — a phrase which will, without fail, elicit memories of Animal House. What does this mean for a future sanction, and what might happen to the football team? Based on the reporting, which suggests that the majority of the investigation involves the women's basketball team, we'd expect the football team to remain relatively unscathed.
A ban from the postseason seems to be wildly out of place, and we can't see any television sanctions coming down the pipeline, particularly after the insinuation in the reporting that the majority of the problem seems to stem from a 2012 incident with the basketball team. We doubt that there will even be anything as severe as last year's Oregon sanctions. Rest easy, Rebels fans.