What NFL Records Does Russell Wilson Hold?
Russell Wilson is in the middle of a tough season. While he was playing at a high level early, he recently suffered an injury that will keep him out until at least Week 10 if not longer. That said, the 32-year-old is still having a great NFL career up to this point.
Wilson has been a steady presence for the Seattle Seahawks for a decade now. Aside from his injury, he shows no signs of slowing down. It can be tough to place a great NFL player's career in the right context while he's still playing and evolving. Let's look at Wilson's career and the NFL record he's already achieved, as well as what the future may hold.
Russell Wilson has had a stellar NFL career so far
Wilson is a well-worn NFL veteran at this point after being drafted in 2012 and receiving the keys to the Seahawks' offense in his rookie season. But he's accomplished quite a lot for his time in the league. The quarterback has won a Super Bowl and led his team to a second, just missing out on another championship win against the Patriots in 2015. 
Wilson's overall stats have been impressive up to this point. According to Pro Football Reference, his win-loss record is 100-48-1. In 149 games played, he's thrown 277 touchdowns to only 82 interceptions. With a completion percentage of 65.2%, he's thrown for 35,122 passing yards. 
When combining his outstanding numbers with his record of championship success, it's fair to say Wilson is an elite NFL quarterback. Like many of the best quarterbacks, Wilson holds a rather impressive record. 
Wilson's NFL records so far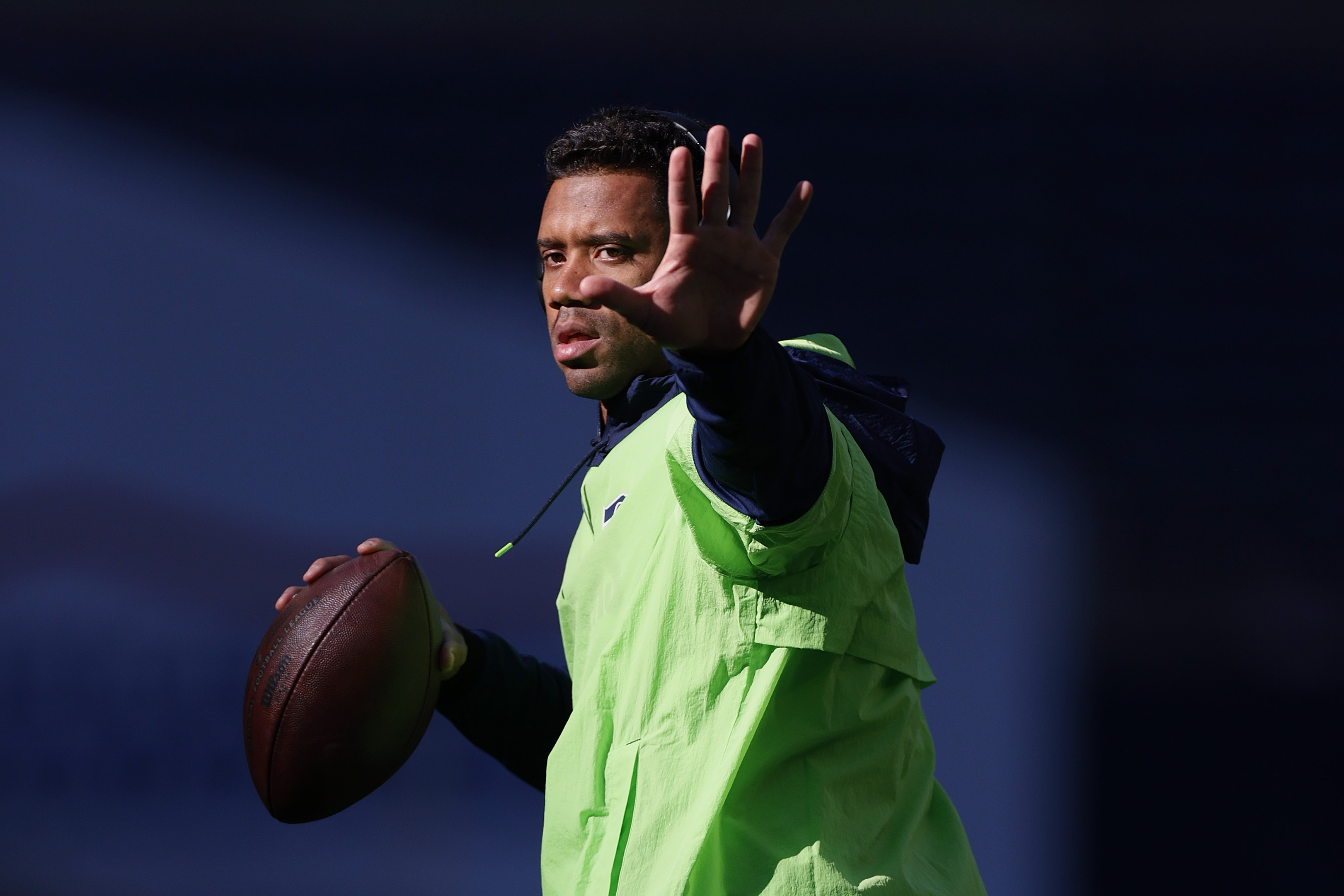 During the 2020 season, Wilson set a record that is unlikely to be equaled for quite some time. He passed Peyton Manning on the list of most wins by a quarterback through their ninth season. Wilson achieved this record in November 2020, moving to 93 wins. He finished the season with 98 wins, setting a high standard for other quarterbacks hoping to pass him. 
This record is a testament to Wilson's early success and consistency. Many quarterbacks have been able to take the league by surprise during their formative years. Look no further than Wilson's 2012 NFL Draft classmate Robert Griffin III for a perfect example. But Wilson was able to continue playing at a high level for a decade, which sets him apart from many of his peers. 
Additionally, according to The Twinspires Edge, Wilson is the only NFL quarterback to throw for 4,000 yards, rush for 500 yards, and throw more than 30 touchdowns in the same NFL season.
Russell Wilson's future looks unclear
While Wilson is clearly a great player, he's experienced some turmoil behind the scenes when it comes to his relationship with the Seahawks. The QB was unhappy with the direction of the team. According to Bleacher Report, NFL insider Jay Glazer reported extensively on Wilson's trade demands this past offseason. Glazer said that Wilson was quite unhappy with the club: 
"… It was very dicey here in the offseason between Russell Wilson and the Seattle Seahawks. Now, of course, they put it back together. Everything is great right now with Pete Carroll. He was part of that interview process for Shane Waldron, his offensive coordinator. So, right now everything's great. But in the offseason can I see Russell do this again? A million percent. I see Russell trying to do this again."
At the moment, Wilson seems to be on good terms with Seattle — though a rough start and Wilson's injury aren't exactly a recipe for success. It'll be interesting to see what happens after Wilson returns, especially if the team underperforms. 
RELATED: Russell Wilson's Extreme Expectations May Force Him to Pull the Ultimate Power Play With the Seahawks This Offseason: 'I Want to Be Legendary'